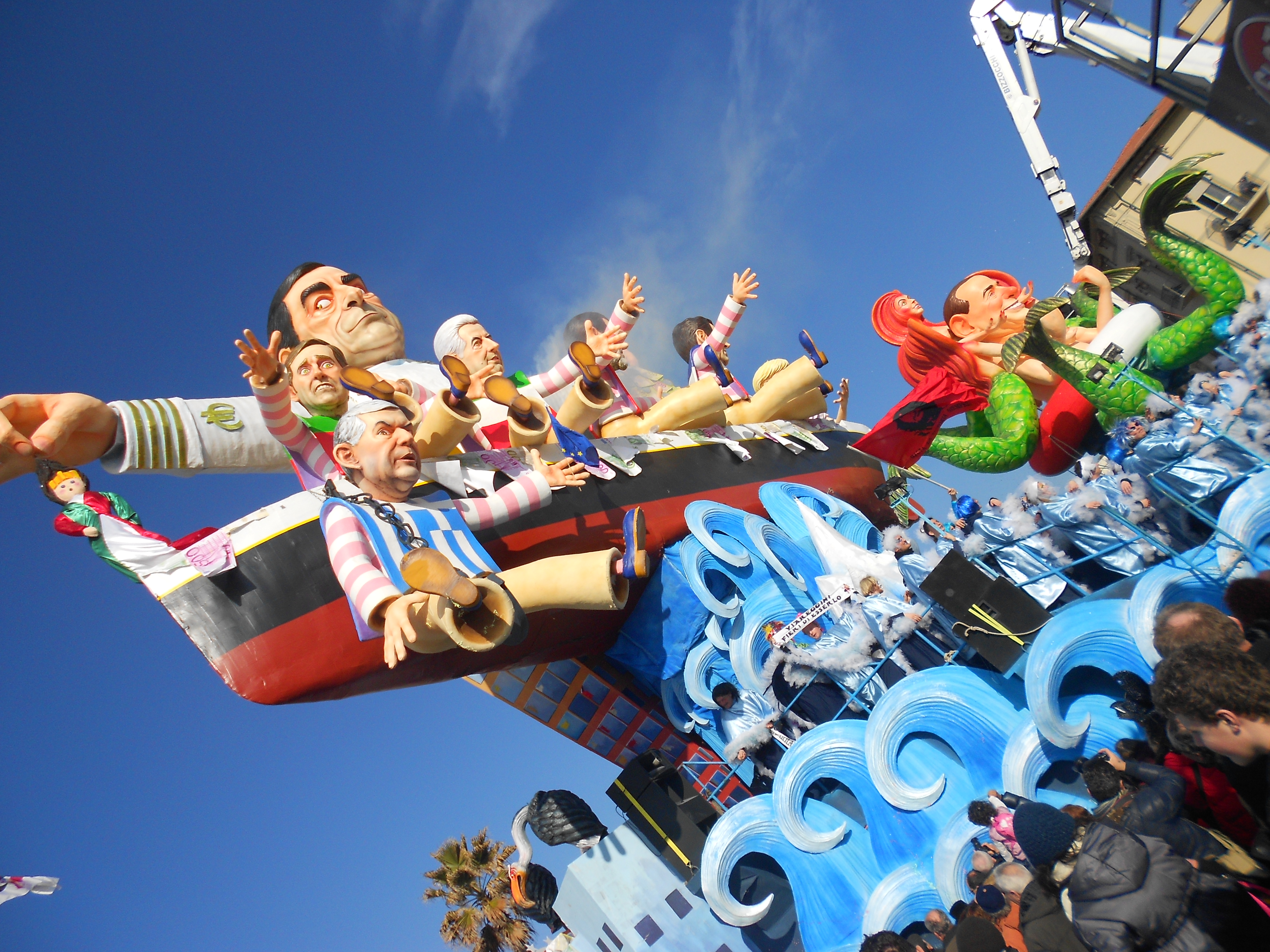 After writing about different carnival celebrations in Italy, I knew I had to go to at least one this year that I have never before been to.  Though I live in Florence and it's a stones throw away from Viareggio, I had never been to it's famous carnivale celebration. Always choosing to instead hit up the more famous cousin in Venice, I thought why not force t-man to hope on a train and see this parade for ourselves. So very last minute, spontaneous, or as Italians would say, perche no?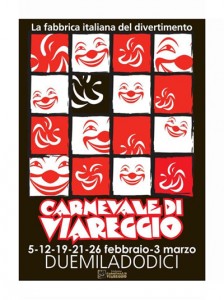 We were lucky to find absolutely gorgeous weather and managed to elbow our way in and grab seats on the very "clean" train via trenitalia ( tickets are now 20% higher by the way..geez 8 euros one way now? ) . The trip was a short hour and 20 minute train ride while on each stop arrived more and more people with all sorts of bizarre and fun costumes. I counted at least two Harry Potters, a "computer", bumble-bee, and a few bananas..( obviously the banana's in pajamas theme song is now going to haunt me for at least a week, noooo! ).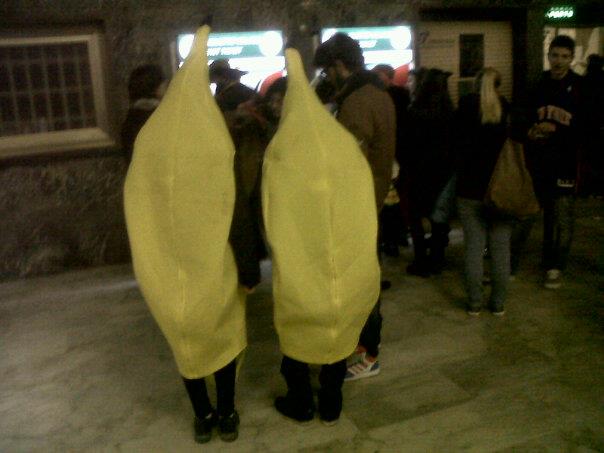 One thing I really appreciated about the people in attendance was that it literally was an all age event,  from newborns to the elderly, everyone was having a great time. I lived in New Orleans for basically the first 5 years of my life and have some fond, yet vague memories of  going to the Mardi Gras parades with my parents and the mountains of beads, toys, and candy showered upon us.
Once we arrived and entered "carnival territory" we were immediately impressed with the parade of huge paper-mache floats with all sorts of political satire ( they managed to even include the infamous captain of Concordia cruise ship ). As usual in Italy due to its rich history, it astounds me to imagine that this famous event has been taking place for over 130 years.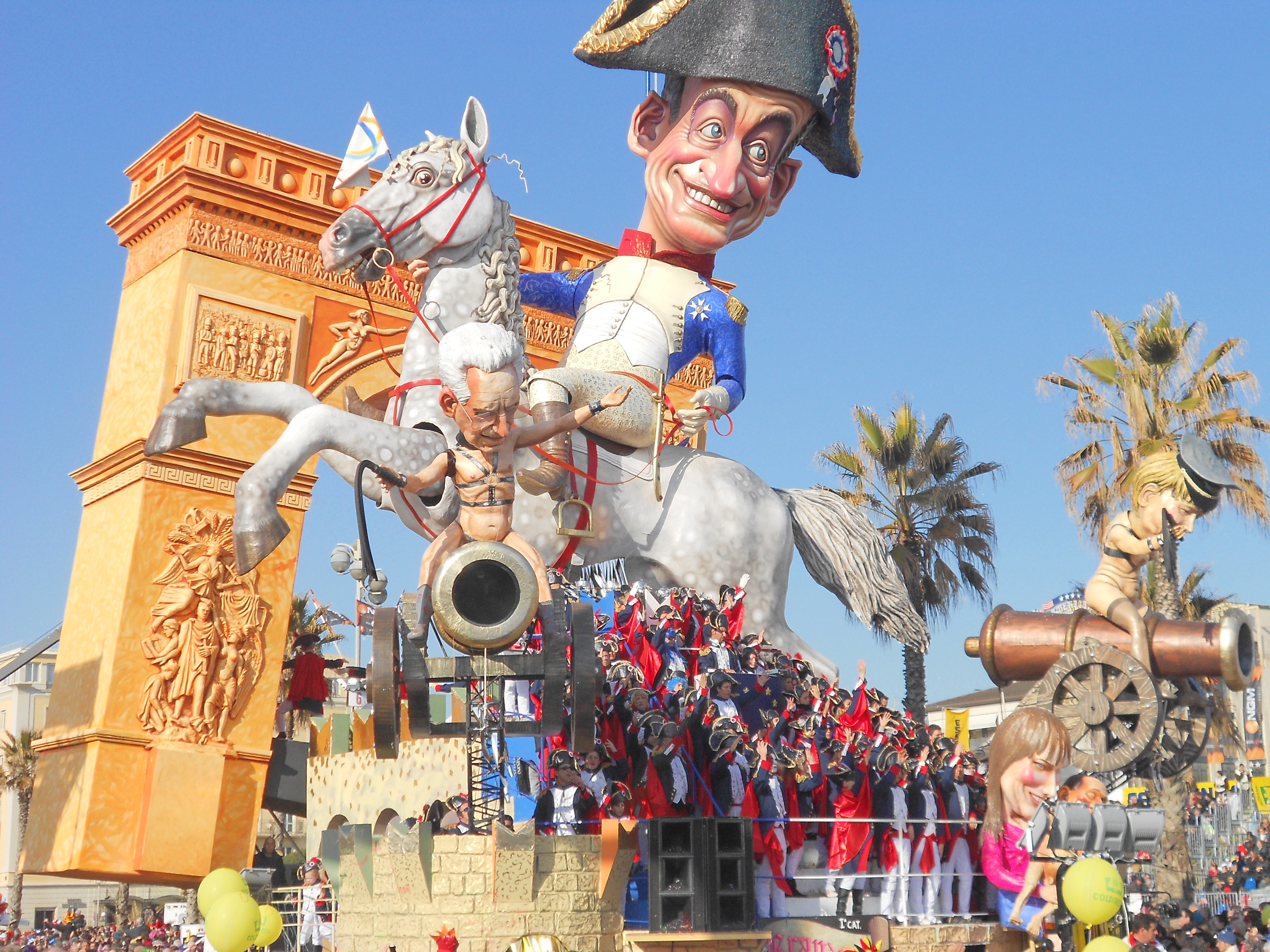 After a few hours walking up and down the streets admiring all of the festivities, of course our sad lunch of homemade sandwhiches wasn't going to cut it so we decided to get some snacks. I was absolutely THRILLED when I  actually discovered a churro stand on a side street in Viareggio. Obviously I am no stranger to this treat after living so close to Mexico and mine came with a little cup of dulce de leche to dip them in. Needless to say, I was in a sugar-filled coma for at least the two seconds it took me and t-man to eat them all.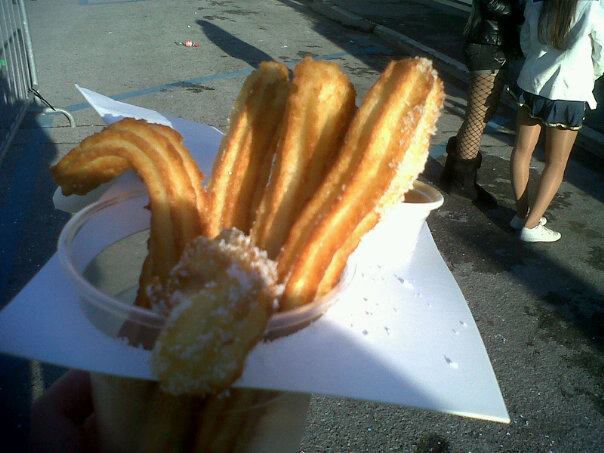 We loved checking out everyone's costumes, especially the children. It was hilarious for me to see whole families wearing the same costume, so very Brady Bunch. In the one moment when t-man and I got separated some kids sitting on a window ledge took advantage of the opportunity to spray me with their silly-string.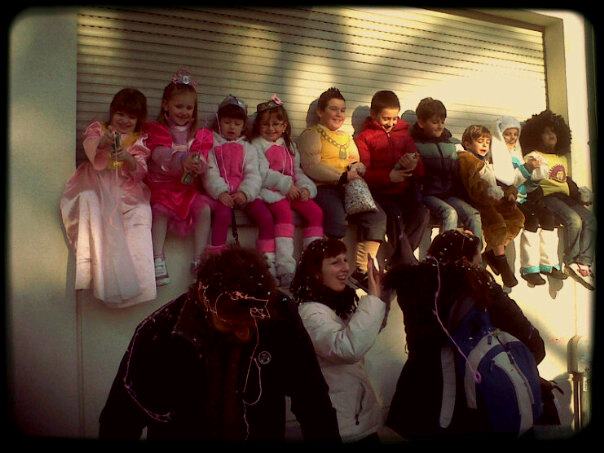 As you can see above, I wasn't the only one to get sprayed but it was all part of the festive atmosphere. We ended our short day trip  by checking out the beautiful pier and sunset then headed back to catch our (very crowded) train back to Florence. It really was a fantastic day in that it was both t-mans and my first time there and I hope to go again next year to see what amazing floats they will come up with. In my opinion , no matter what age you are, you can never get enough..carnivale..