Photo Credit: Ingeborg Gärtner-Grein 
Let's face it.. visiting the famous Venice can be quite expensive. For those who live further away in Italy, getting there can quite easily cost 40 euros one way on Eurostar if not more depending on where you are based. The factor is being more likely a day trip and lunch, snacks, Vaporetto ( water bus ) trips and you are looking at a pricey day whether its carnival or not.
Do I think it's a must see? ABSOLUTELY, the carnival is truly a magical time in Italy, and bringing a group of friends and experiencing it at least one time in your life is a wonderful experience. Venice's carnival lasts two weeks and among the various mask and boat parades, they also shoot fireworks on the final day.
There are many travel options including getting your own tickets via Trenitalia or going with an organized group. If you book your own train tickets be on the lookout for DEALS, Trenitalia has a great one that if you travel on a Saturday allows two people to travel on the same ticket for the price of one. Link to the site here.
The option we chose was the European study abroad organization called Aegee which organizes a day trip to the carnival ( this year will be on the 18th of February ) for a shockingly low 27 euros roundtrip. They travel by coach bus and honestly it was a pretty comfortable ride. Everyone was European and friendly; we had no problem chatting and getting to know people. Once you get there, you are free to do as you please so we broke off into smaller groups and just toured the amazing city, snapping pics, getting snacks, and enjoying a spritz or two on the way.
I recommend packing some lunch and a bottle of water and just opt to walk everywhere rather than taking the expensive water taxi's or buses. We did eat dinner at a restaurant and it wasn't as overpriced as we expected. I am not a native of Venice or I would provide some suggestions. You can't go wrong with a cheese plate.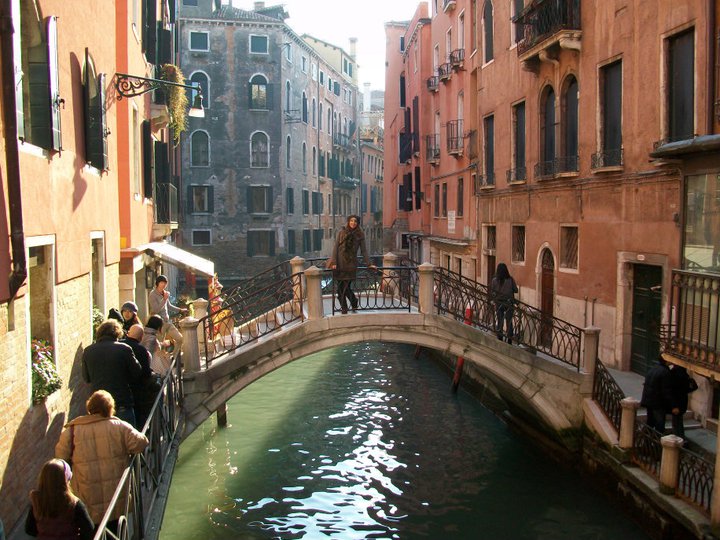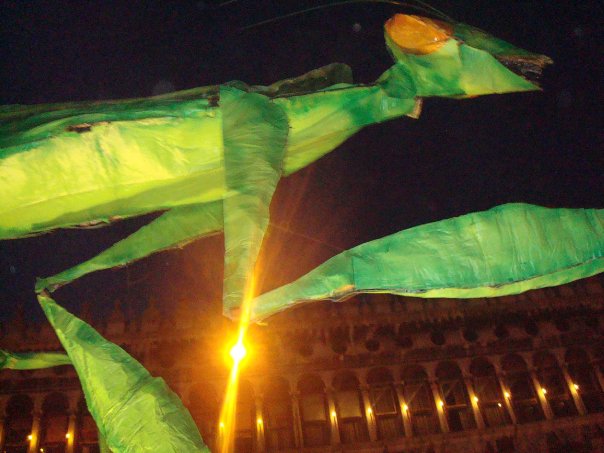 Want to join Aegee on their 2012 carnival trip on the 18th? The info is here, and you normally pay at their language tandem aperitivo at the Casa Della Creatività, on Vicolo Santa Maria Maggiore. It's a great place to practice your Italiano and enjoy a cheap dinner.
If you are looking for more local options for carnival, try Viareggio! They also have a very famous carnival that grows in popularity every year and even has a papier-mâché parade. It is only an hour from Florence and I may just hop on a train this year and see for myself weather permitting.
The Viareggio carnival attracts more than one million spectators every year. This year, the five carnival masked parades are planned for February 5th, 12th, 19th, 21st, 26th, and March 3rd, along the seaside avenues. Every evening, there are carnival celebrations in all of the city's different quarters. The official site is here. It costs about 15 euros to go and you can pick up the train ticket at the Santa Maria Novella station in the center of Florence.
Other famous carnival celebrations in Italy include the one in Verona on the 17th of February. Their carnival tradition has lasted over 470 years and the event marks the end of the epidemic that in 1660 killed many of the town's residents in illness and hunger. They serve gnocchi (a potato pasta) to mark their return to "plenty". I have heard they have a nice parade so if you're near to the area, visit beautiful Verona.
Apparently, there is an "orange throwing" carnival in the town of Ivrea, in the Piedmont region about 40 minutes north of Turin. The carnival includes a colorful parade followed by orange-throwing battles in the center of town from February 18th – 21st. All of the details can be found here on the official site. The culminating event is the burning of the scarli (big poles, erected in the middle of each district's square, covered with dry bushes).
This honestly sounds like something I need to see at least once in my lifetime. Seriously, people throwing oranges at each other? That sounds AWESOME, hand over the bin brulé ( spiced wine or mulled wine ) and throw me an orange.
Needless to say ..you have quite a variety of options for carnival if you happen to be lucky enough to reside/visit Italy during this time. Check out Insiders Abroad  ( an all about Italy English community website ) for some good restaurant recommendations or tips or The Florentine's event listings which are pretty accurate and up to date. Until then, ENJOY, and don't forget to eat frittelle and cenci.. aka Carnivale dolci.