Photo Credit:Nikolaus Bader
It's cheap, it's dynamic, there are tons of things to do, Christmas markets, surprisingly fabulous food, great nightlife and full of sordid history that is fascinating to any history buff like me. I warn this is a long blog post but I couldn't help myself on this one…
This last November, I and t-man finally decided to visit his cousin's German girlfriend in Berlin. To be perfectly frank, I never thought much of the city. I had already been to Frankfurt, Munich, the castles in Neuschwanstein, Freiburg, and for some reason, I kept thinking that Berlin was a bit like New York. A little gritty, modern, and filled with people much cooler than me.
How naive I was, Berlin is a city for anyone. We got a cheap Easyjet flight from Pisa which was very convenient considering it only costs about 6 euros or so to get to Pisa from Florence. The flight itself was an easy hour and a half. We spent about 80 euros roundtrip with taxes and luggage (we shared a checked bag) and both took carry-ons.
We rented an apartment for our stay through a company called Air-Bnb.com, which is a vacation rental site that I actually trust. There were three of us including a friend from America who was visiting that we coerced into going with us. Each of us only spent about 140 euros for one entire week at this place (taxes included). It was a one-bedroom, retro apartment, with a nice balcony and an impressive kitchen in a great neighborhood with good public transport options (the rail system in Berlin is extraordinary, think 24-hour service). After touching down, we were super happy to discover that the apartment was even nicer in person.. how often does that happen?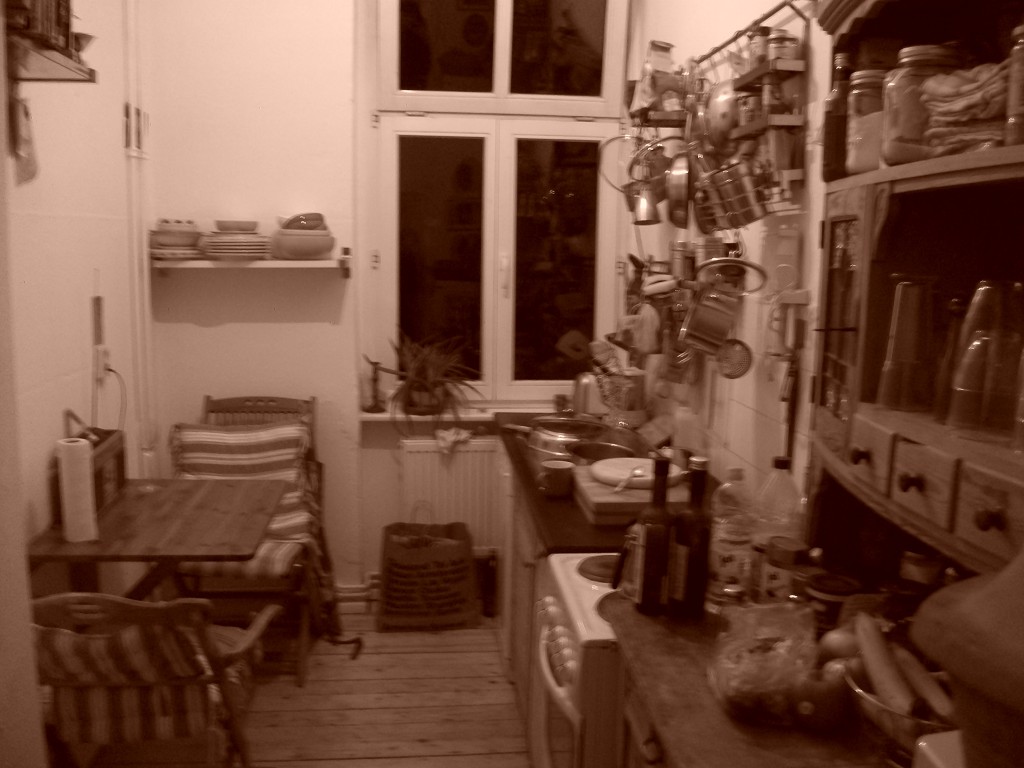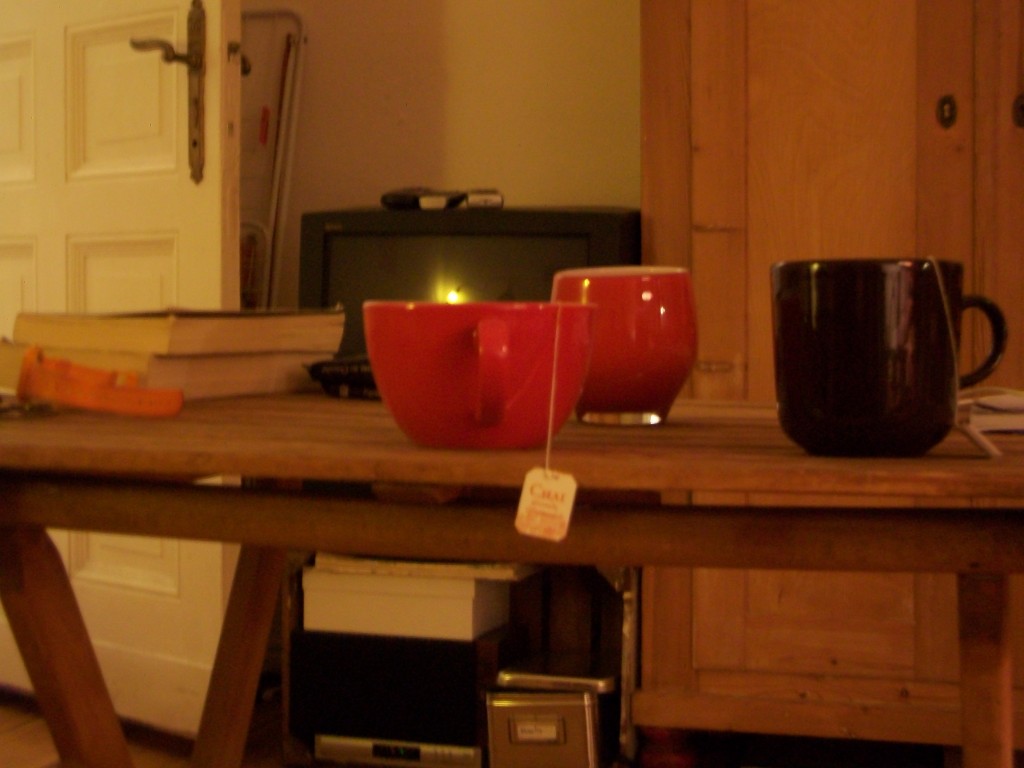 Luckily for us, we had an Indian restaurant on our same street, which was the best thing to happen to me since video streaming, along with Radlers (the German word for beer mixed with lemonade ), and voila! The perfect beginning to a great week.
We also discovered a supermarket close by, which saved us a lot of money, not to mention the abundance of pretzel bread and cheddar cheese.. yum!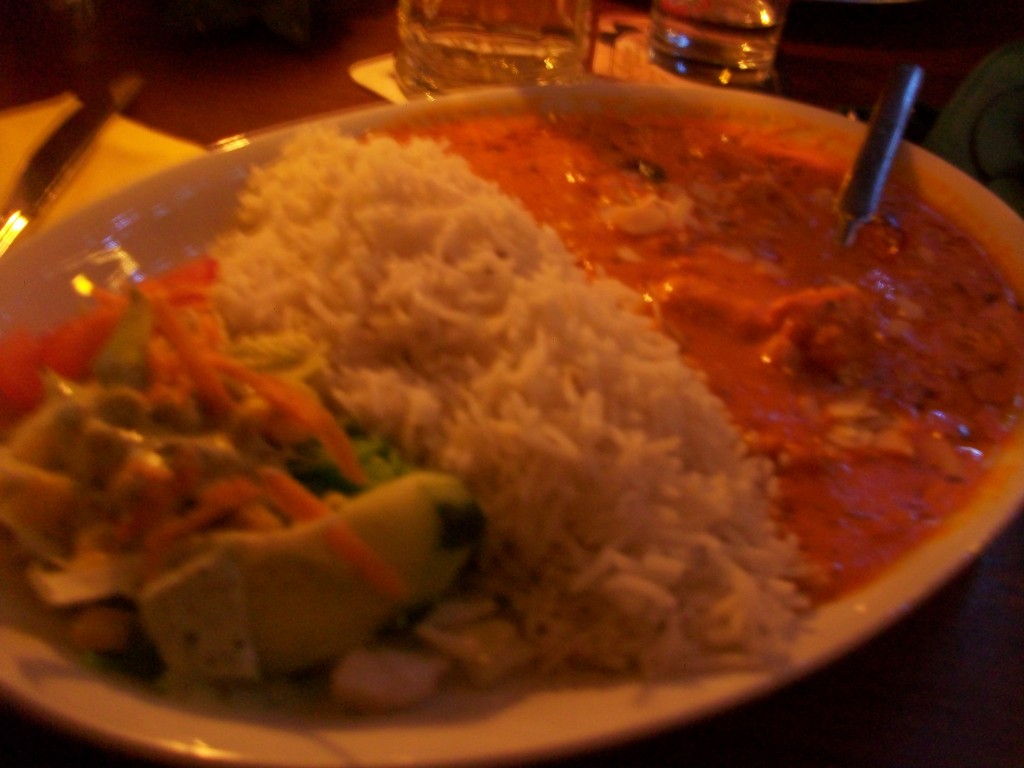 Some highlights during our trip included visiting the historic Reichstag building, the architecture is absolutely amazing. Especially since the average tourist or German can look down at the parliament below (I am sure there was some symbolism there). It's FREE to visit, open daily from 8 am until 11 pm, but you need to make reservations in advance, which you can do online here. Expect some great views!
We also did a free tour with New Berliners tours around Berlin. You normally just meet up at a Starbucks near the Brandenburg Gate at the appointed hour, sign up and go onwards with your entertaining guide (note to self, November is very cold, bring gloves and a hat). Our tour leader was a hilarious and sarcastic English bloke whose opening speech started with how he was covering his friend's shift that morning and was still drunk from the night before… classy! Nonetheless, he was quite informed, and the tour was perfect for getting to know the history of the city and layout before exploring on our own.
One of the most memorable spots he took us was the Holocaust memorial to the murdered Jews of Europe, designed by architect Peter Eisenman and engineer Buro Happold. It consists of a 19,000 square meters (4.7 acres) site covered with 2,711 concrete slabs or "stelae" arranged in a grid pattern on a sloping field. According to Eisenman's project text, the stelae are designed to produce an uneasy, confusing atmosphere, and the whole sculpture aims to represent a supposedly ordered system that has lost touch with human reason (wiki). For me, seeing this in person was truly an emotional experience. We ended up visiting the museum below the slabs the next day.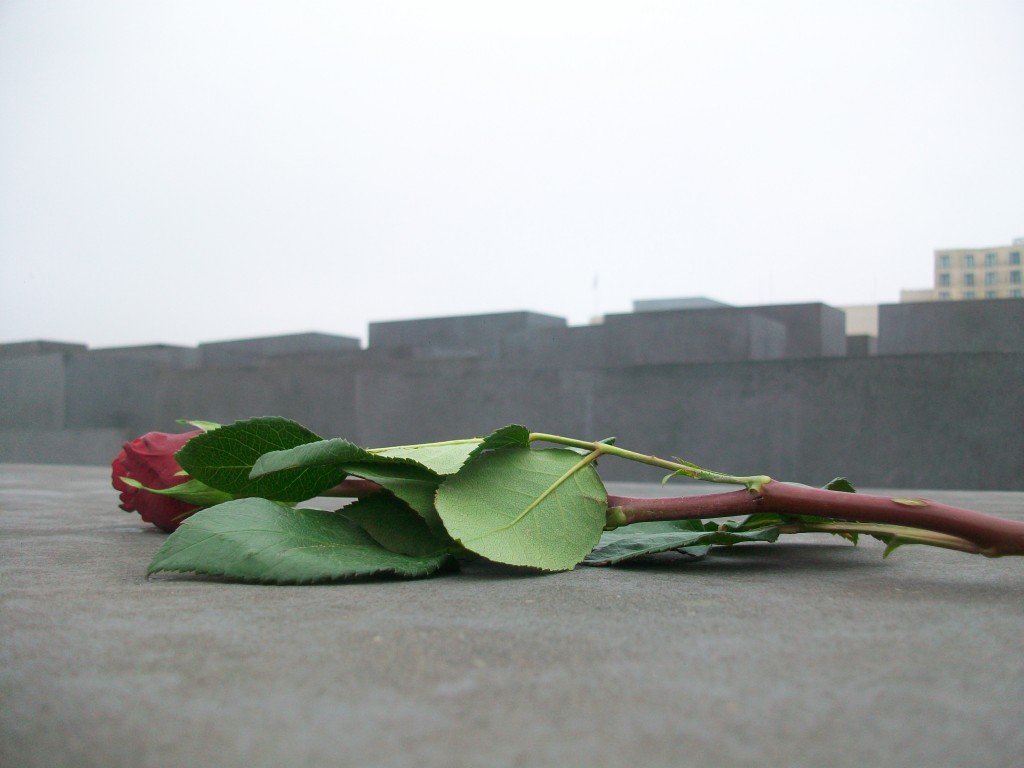 Next on the list was the Berlin wall, a must-see for any traveler coming to Germany's capital.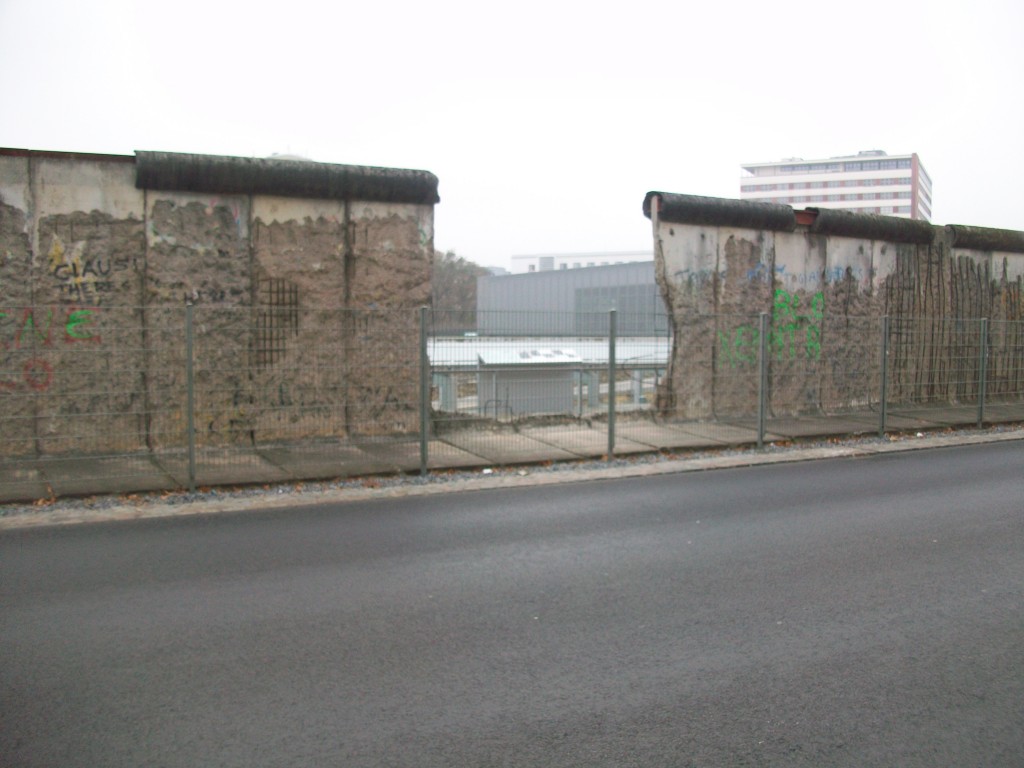 There are still stretches of the wall remaining and we were able to see it from this angle. The history surrounding east and west Berlin for me is especially fascinating; it's extremely hard to imagine how divided the city really was until you see it in person. Some interesting stories we heard about the wall included the different clever ways people used to escape from the east, the wiki page with the attempts is here. I also recommend checking out the DDR Museum to see what life was like during that period.
Also, take some time to walk along with the east-side gallery; an international memorial for freedom. It is a 1.3 km long section of the Berlin Wall located near the center of Berlin on Mühlenstraße in Friedrichshain-Kreuzberg painted by 150 artists in 1990 on the east side of the wall.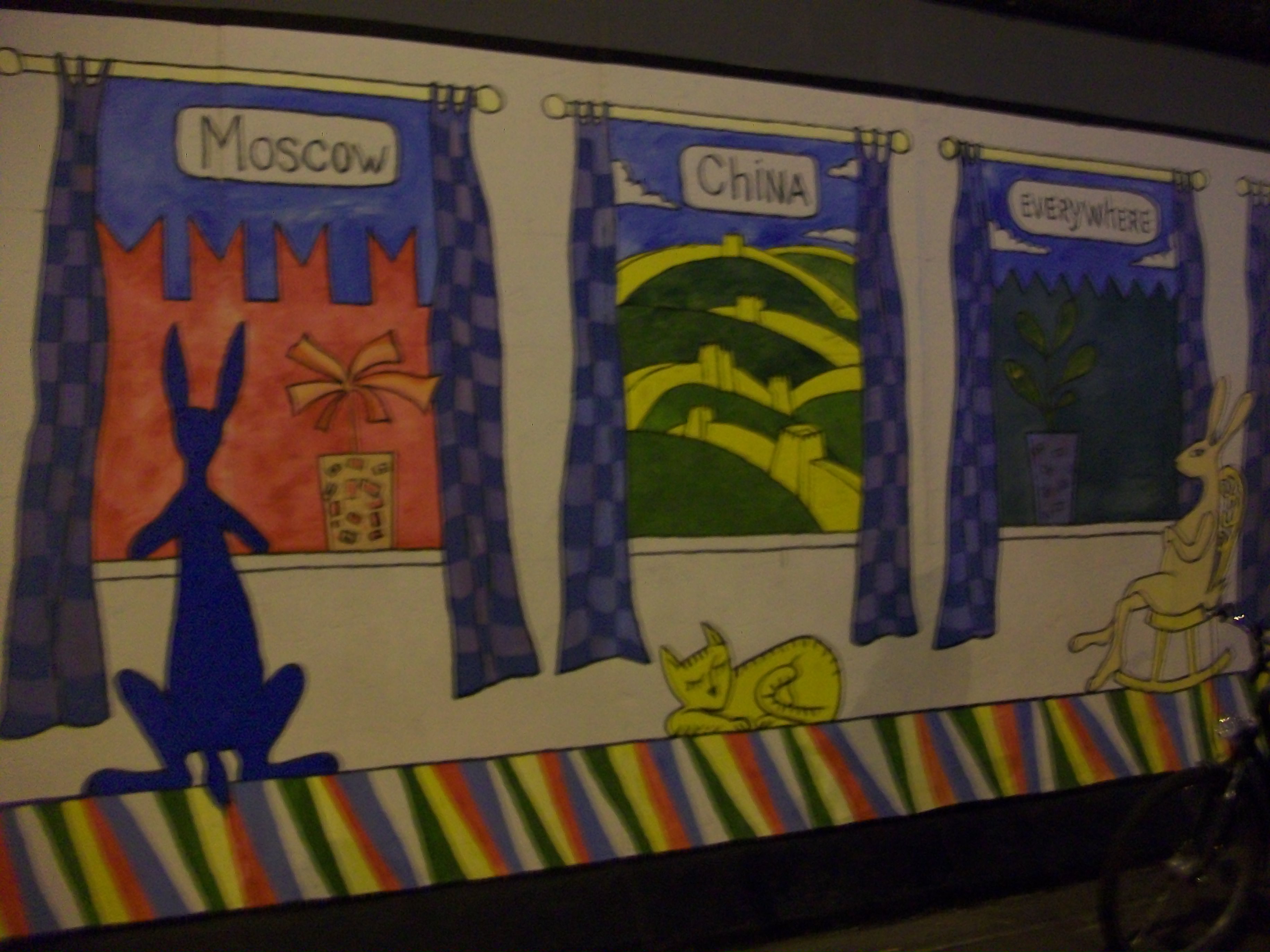 On a lighter note. Keep in mind that the Christmas markets start around November 21 and we specifically planned it so that we could enjoy some magical Gluhwein aka hot spiced wine and browse the markets, (my favorite flavor of spiced heaven was apple-cinnamon, only €2,50 in a cool cup.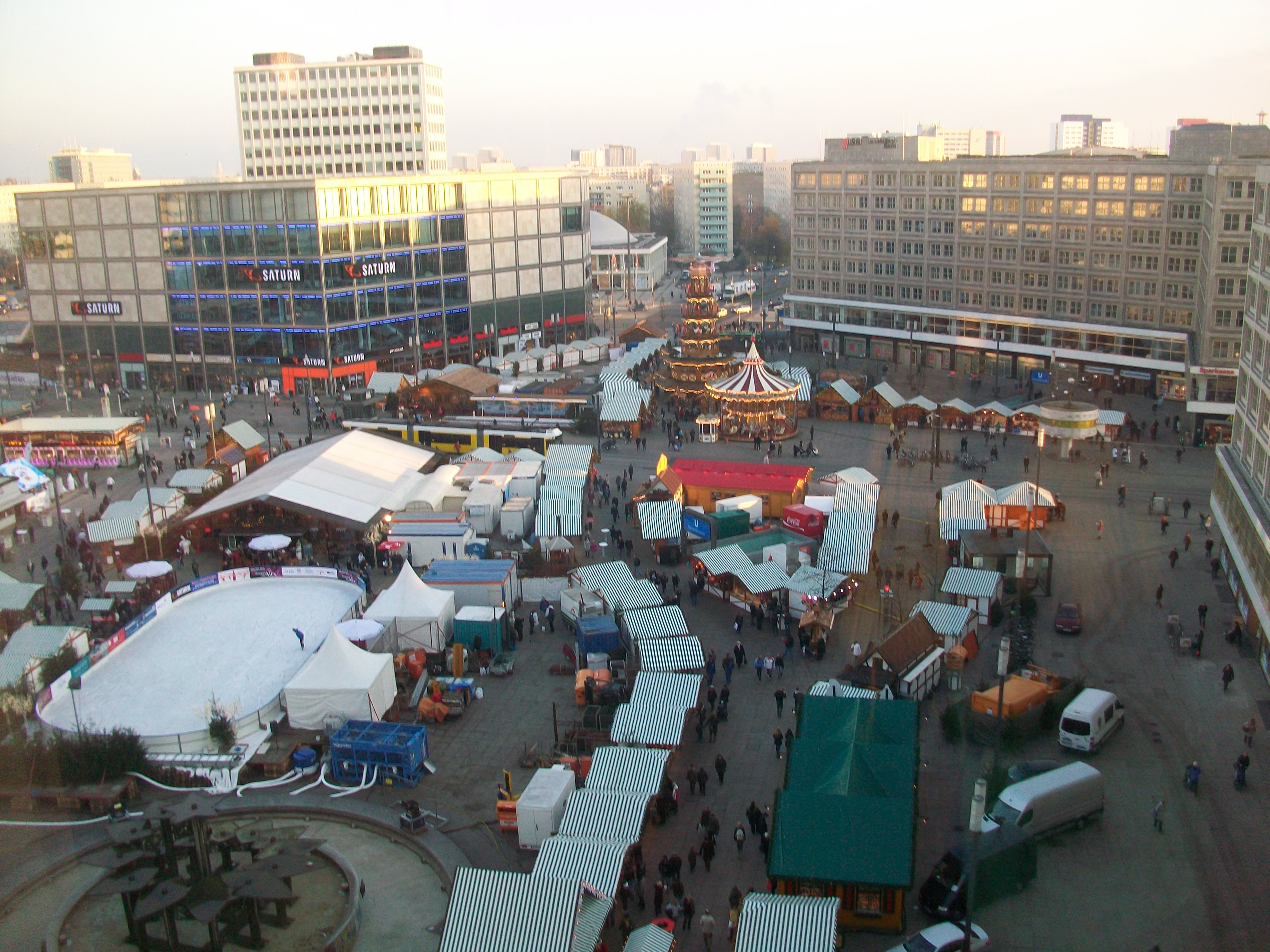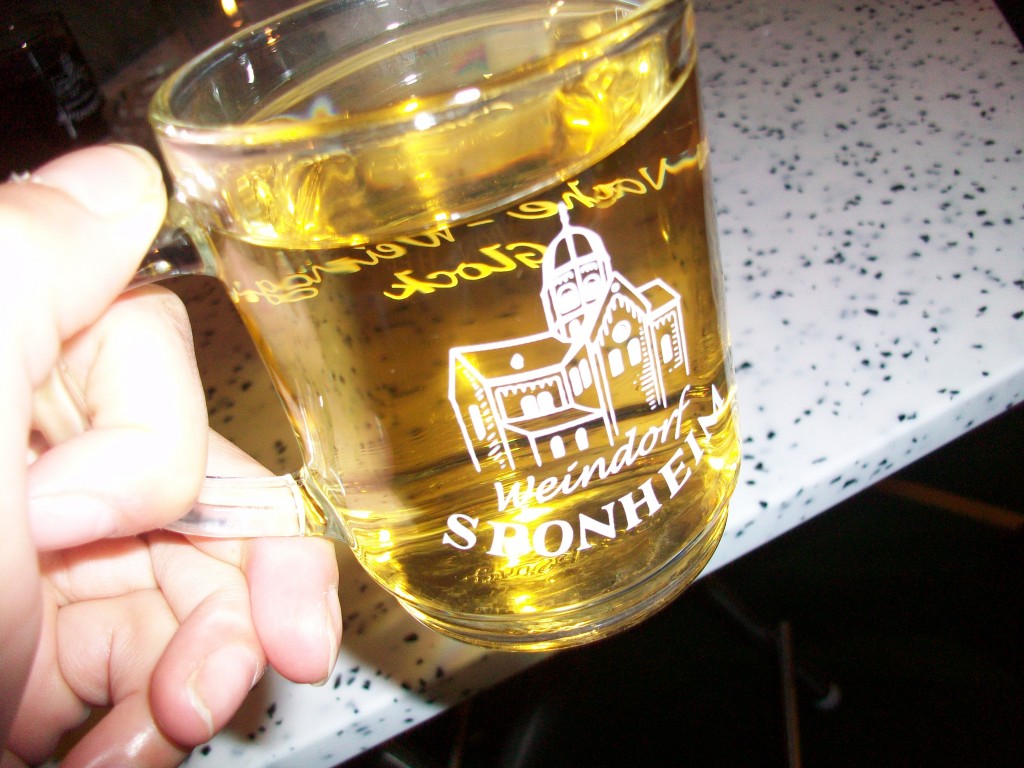 The great thing about Christmas markets in Berlin is that there is sheer variety! Of course in Alexanderplatz, there was a huge one including a Malibu 'beach' , a snow sled, an additional market around museum island, and everywhere in between. A lot of the lesser-known ones had more affordable handicrafts. After visiting a few markets in Austria and Germany, I have to say, even the most touristy markets in Berlin were still cheaper.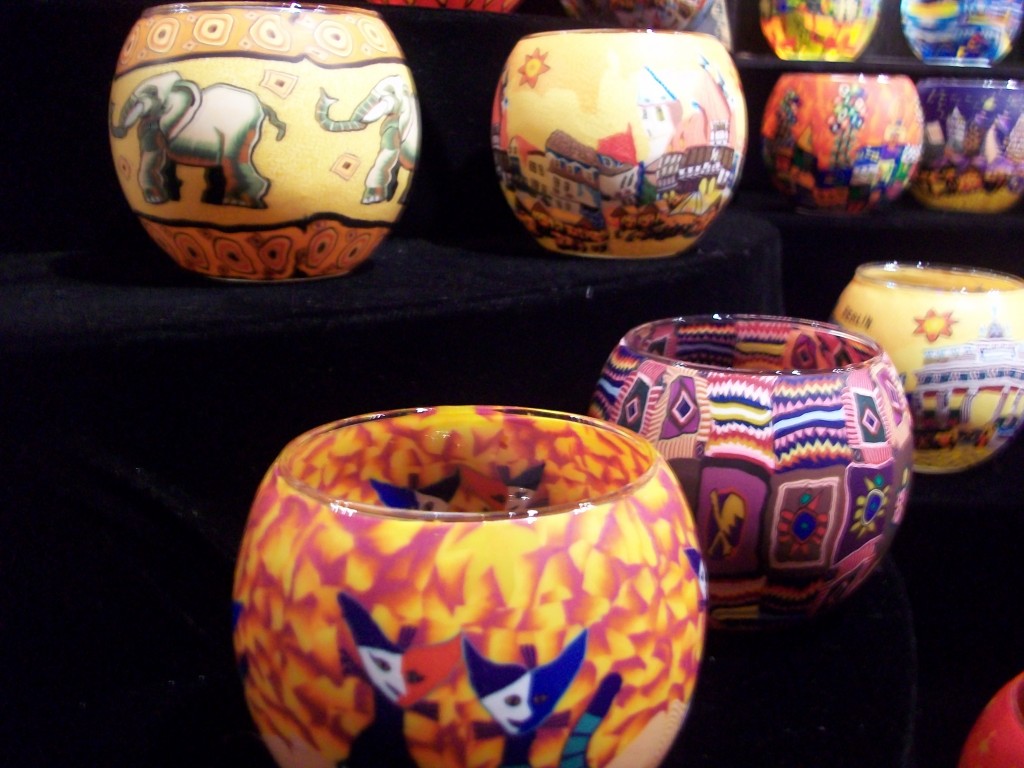 At museum island, we checked out the Pergamon Museum, which was designed by Alfred Messel and Ludwig Hoffmann, and was constructed in twenty years, from 1910 to 1930. The Pergamon houses original-sized, reconstructed monumental buildings such as the Pergamon Altar and the Market Gate of Miletus, all consisting of parts transported from Turkey. There is controversy over the legitimacy of the acquisition of the collection. It was suggested that the collection should be returned to Turkey (the original country of the excavations).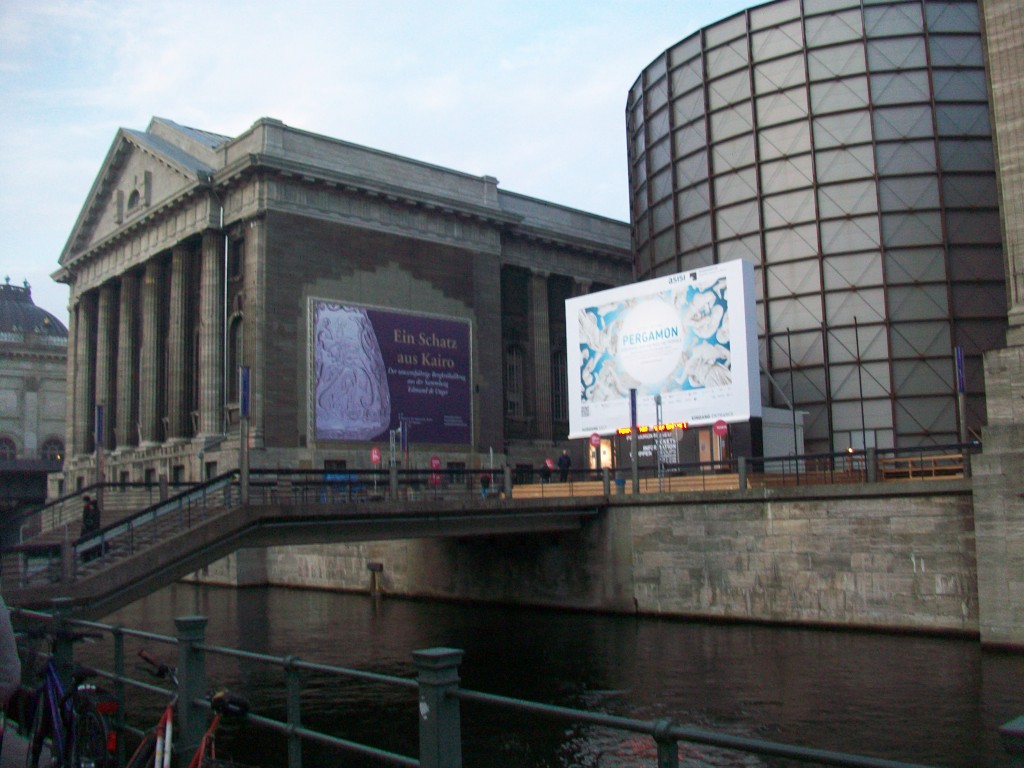 Back to my favorite subject in the world, food. You don't normally associate Germany with fantastic food (sorry my German friends) but it's all about what you order, a little research goes a long way. Breakfast or "Frühstück" is on every corner at every cafe and our street was no exception. Ours was less than 5 euros each morning and looked like this.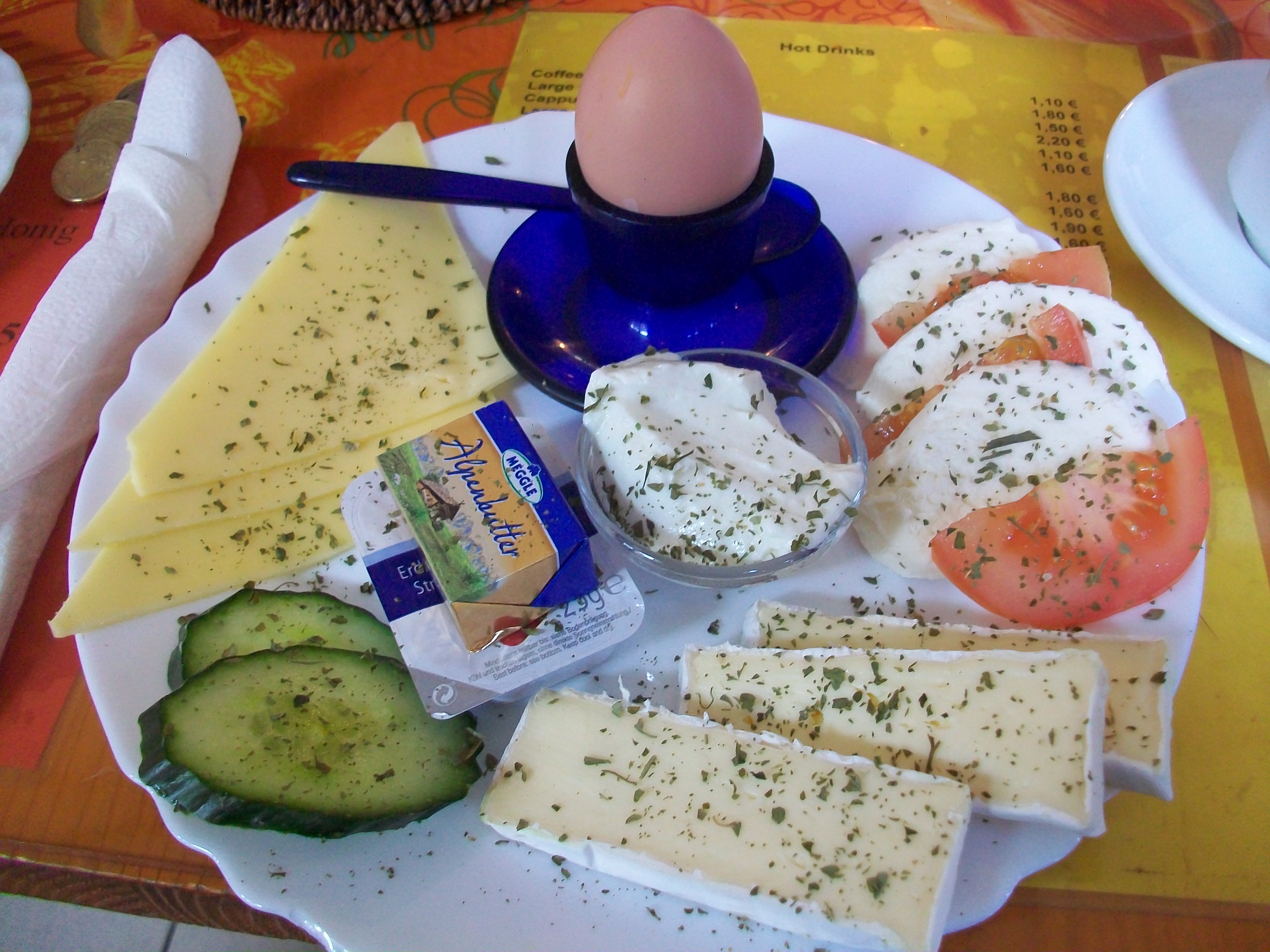 A must-see for a nice afternoon is the famous Turkish Market on Maybachufer street, take the U8 to Schönleinstrasse, and its an easy 5-minute walk. Open Tue & Fri, 11:00-18:30pm. Eat lunch there or rather snack your way through the market. It's a sight to see and honestly might have been the highlight of the whole trip besides the historical stops. Words are nothing, so check out the pictures…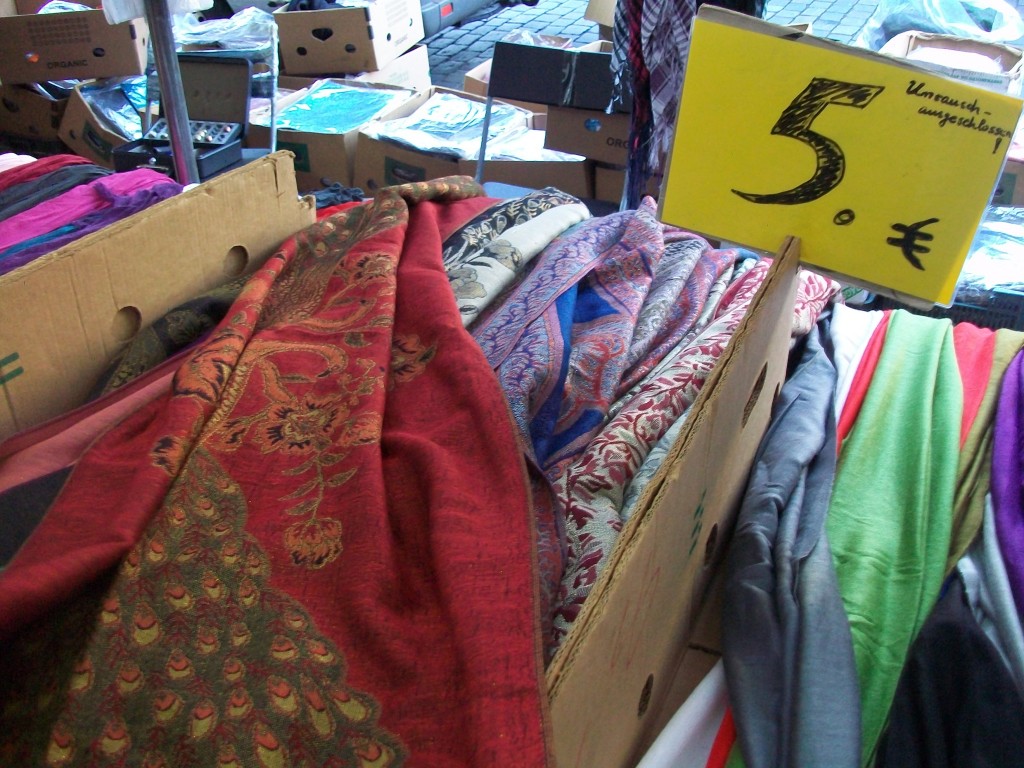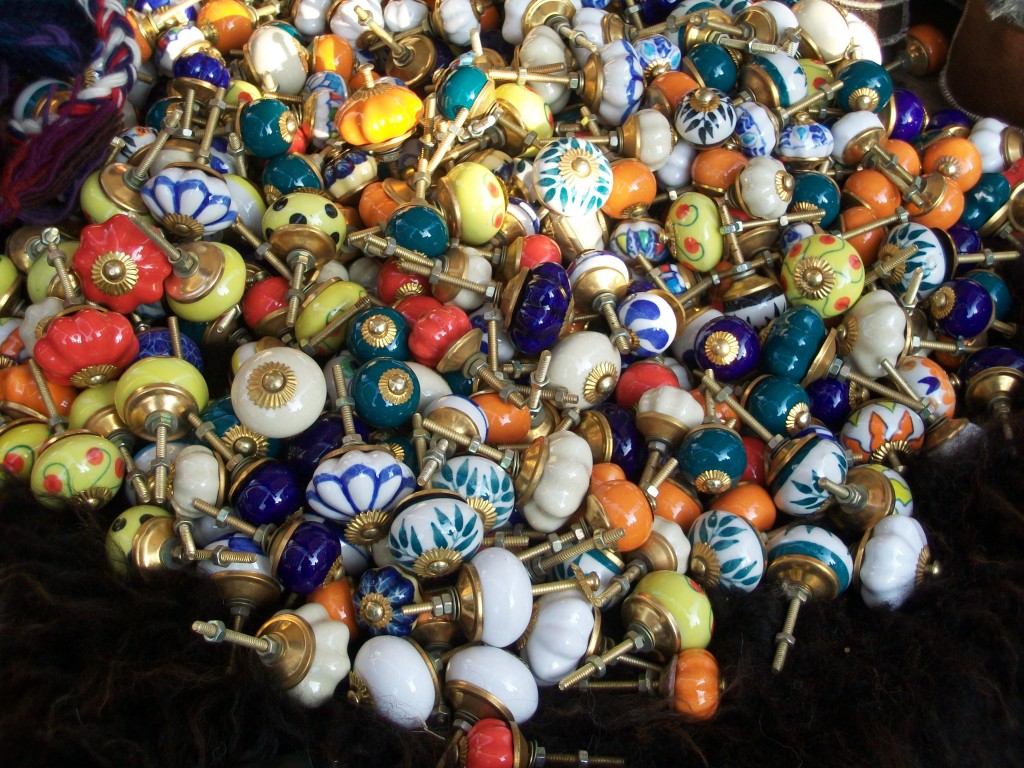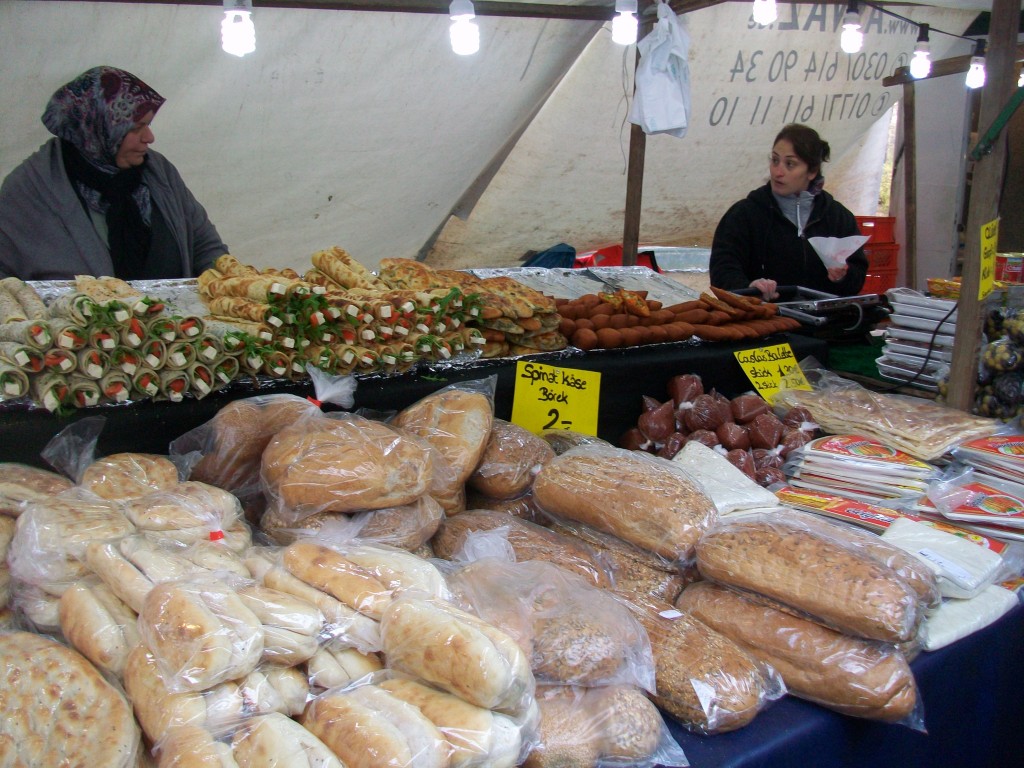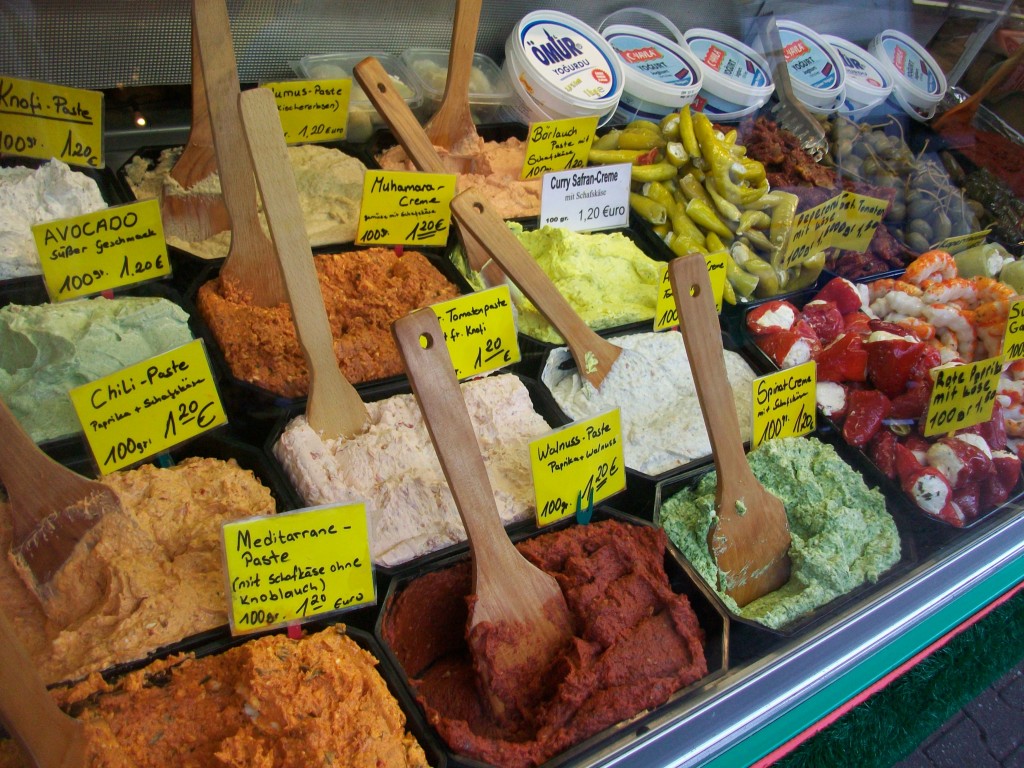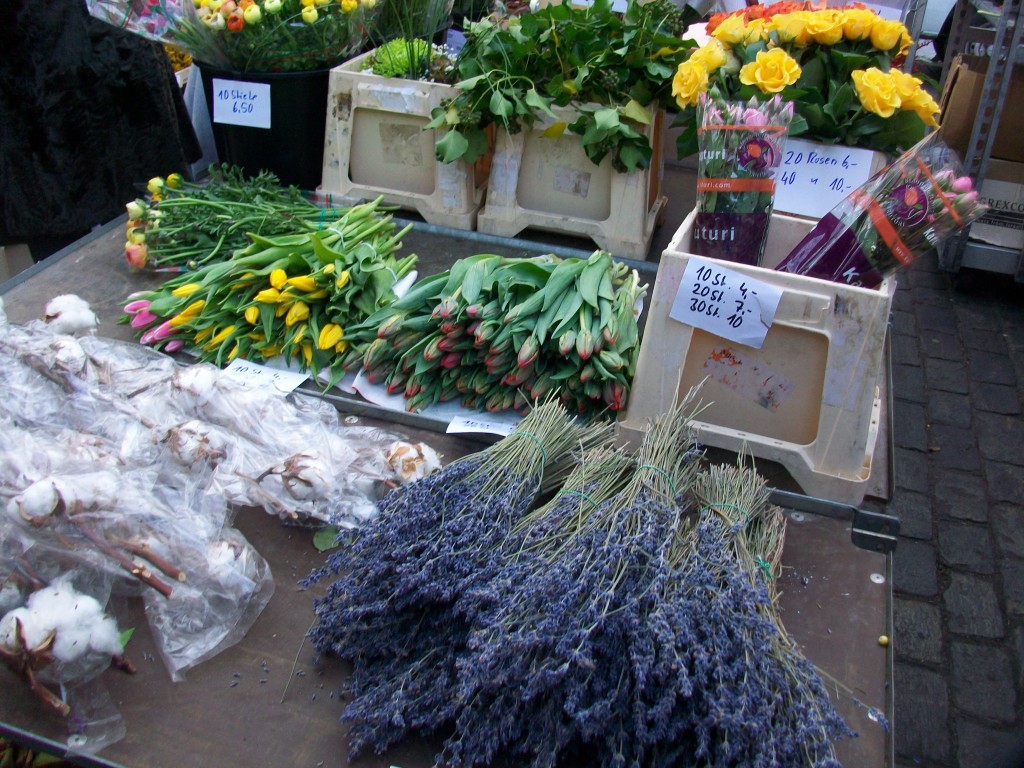 Check out the jewelry while you are there. I got some great necklaces with clocks for Christmas gifts and everyone loved them (including myself). They also have beautiful drawer knobs for putting your Pinterest ideas to the test. We also had some type of salt-crepe filled with spinach and cheese which was delicious and a steal at less than 2 euros.
As for the nightlife, we found some really neat bars. Including a famous chain called Weinerie featured in the Telegraph here, which boasts a concept of "honest paying" or paying what you think is right. We walked in one on a Monday and it was packed, we paid 2 euros, got a wine glass and started sampling. The wine was decent, the atmosphere cozy and lively. It was a really nice night and we had about 3 glasses apiece and left paying about 10 euros each. Highly recommend a stop here if you are a wine lover and don't want to spend too much. Link here to the different locations…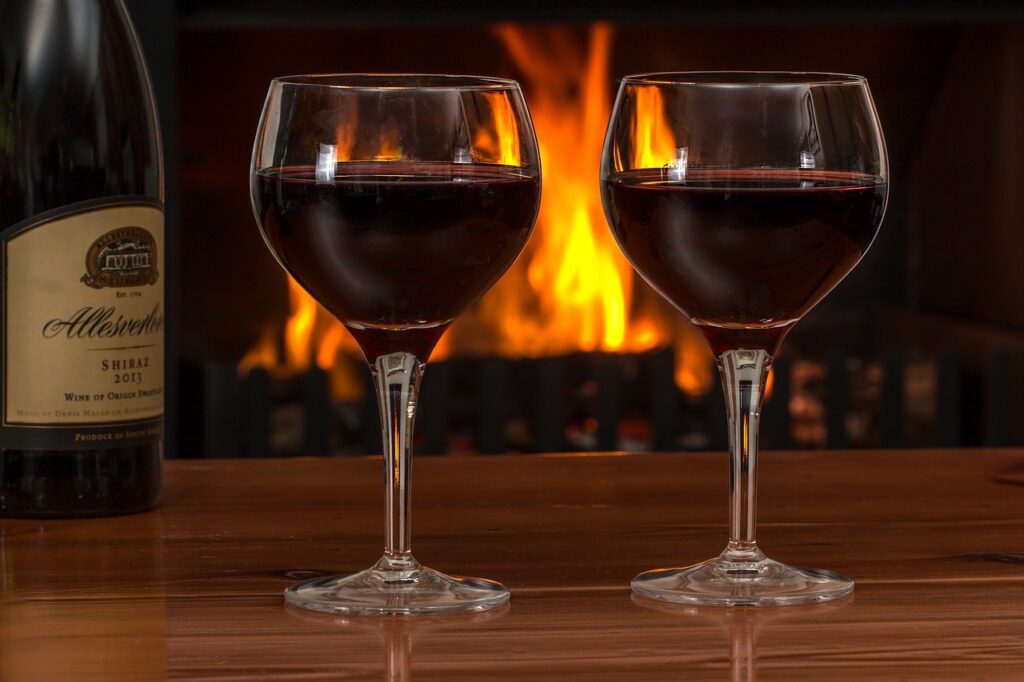 We also went to a really cool bar in the Turkish area that had an English-language music quiz going on to the delight of some friends of mine. The cool thing about this bar is that they had furniture glued to the ceiling (don't ask me how they did that). I got the feeling that Berlin is full of really nice bars for every type of personality so whether you want to dance the night away or sip a beer in front of some live music; you have your pick of various places.
Also if like me, you miss delights such as good Mexican food. I highly recommend having lunch one day at Maria Bonita, I am always skeptical of Mexican cuisine in Europe but this was truly amazing. Tiny hole in the wall kind of place, they serve really nice Mexican food, enjoy!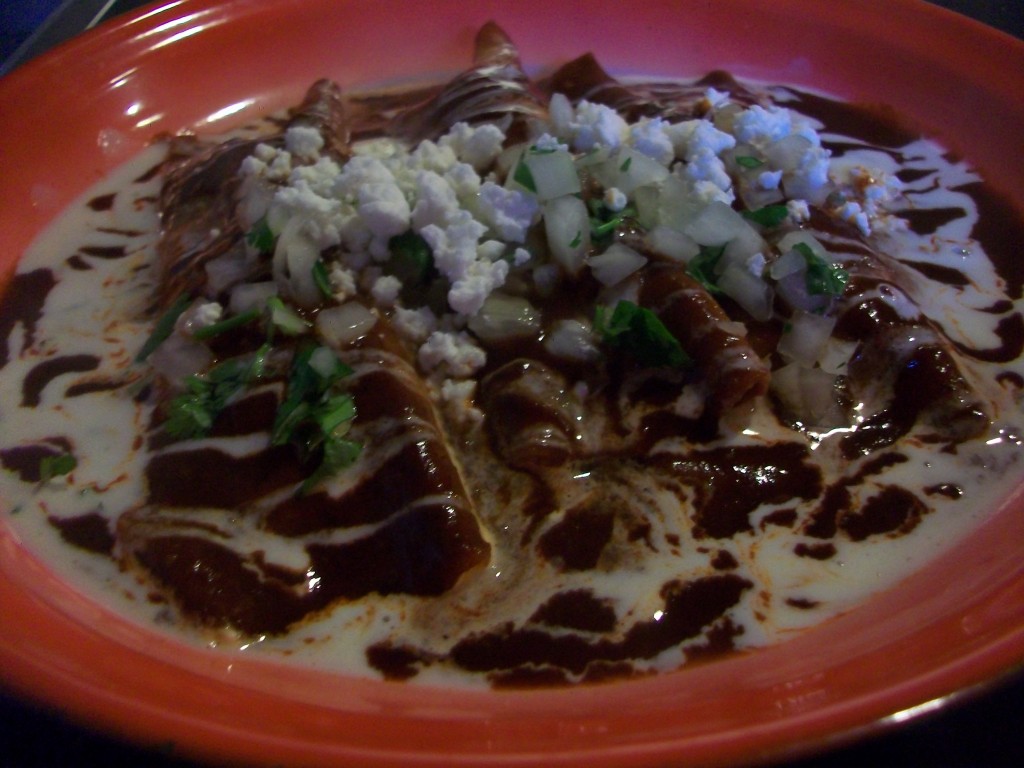 To finalize your fabulous week or weekend in Berlin, I suggest, making a fancy dinner with some friends in your rented apartment.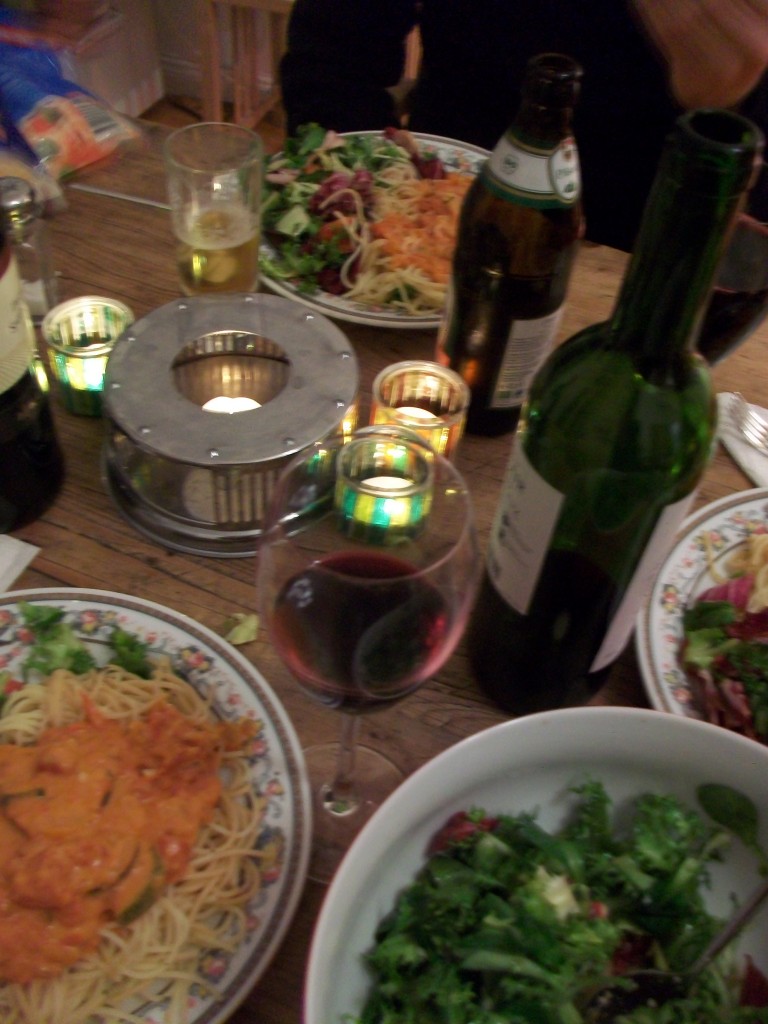 and act like the hipster you always wanted to be, for 5 minutes at least,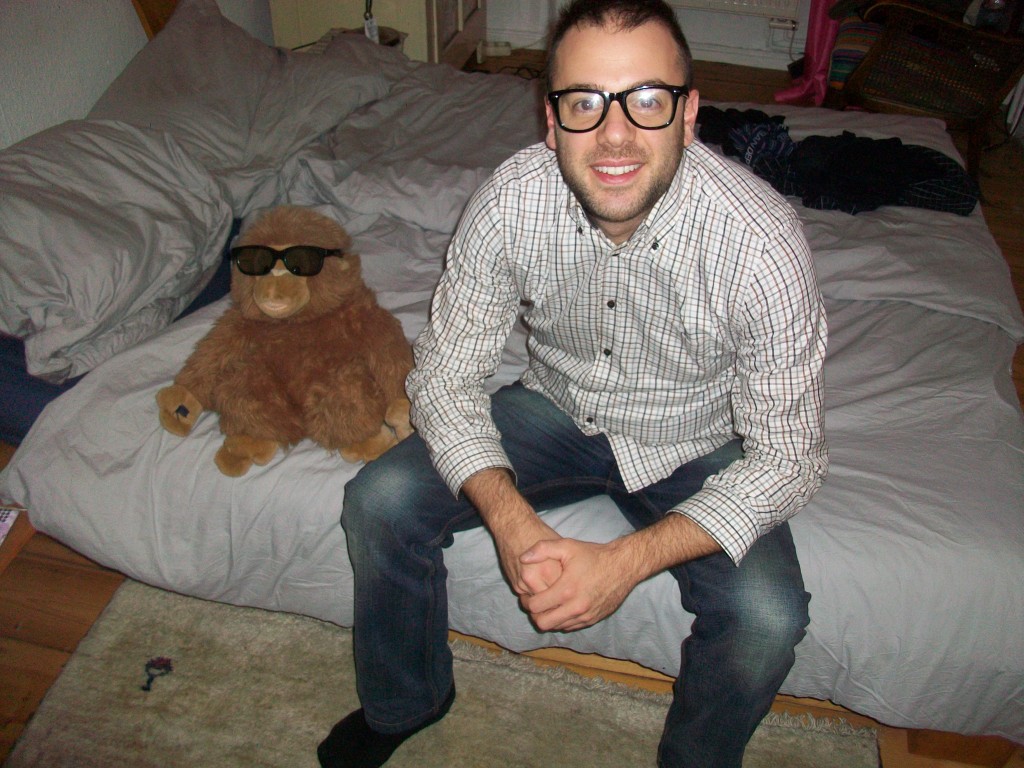 and remember that every time you come back, chances are there will be many new things to experience. In my opinion, this trip really is worth a week and maybe even more. Soon to come will be a post about our day trip to Potsdam from Berlin. Below are some funny random photos we found in our temporary apartment.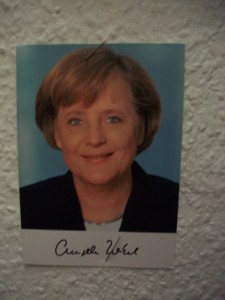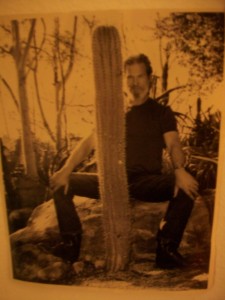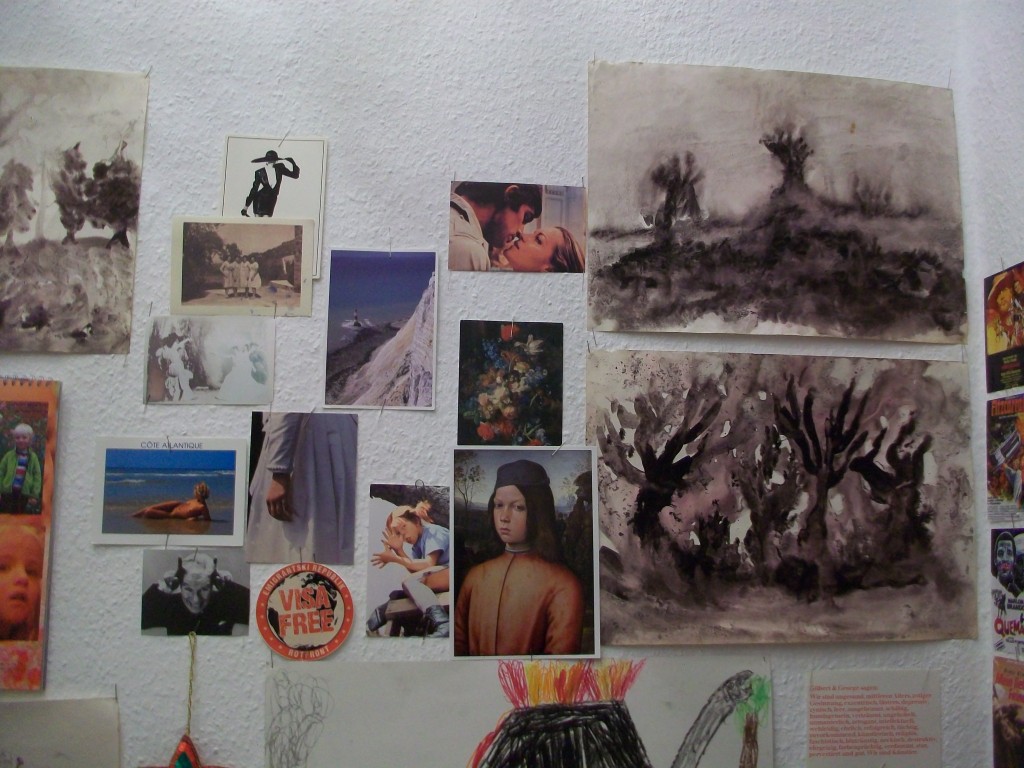 Lastly, my favorite symbol of Berlin is the "Apfel-Man", the symbolic person shown on traffic lights at pedestrian crossings in the former German Democratic Republic (GDR – East Germany). The Ampelmännchen is a beloved symbol in Eastern Germany, enjoying the privileged status of being one of the few features of communist East Germany to have survived the end of the Iron Curtain with his popularity unscathed. ( wiki )