This is perhaps a bit embarrassing to admit but.. oh well here it goes… I have lived in Florence since 2007 and have NEVER been to the Chiesa di San Miniato al Monte above Piazzale Michelangelo until this January… I know I know. Perhaps, like many others arriving at Piazza Michelangelo was high enough but I am so happy that we finally made it up there because wow.. what a VIEW!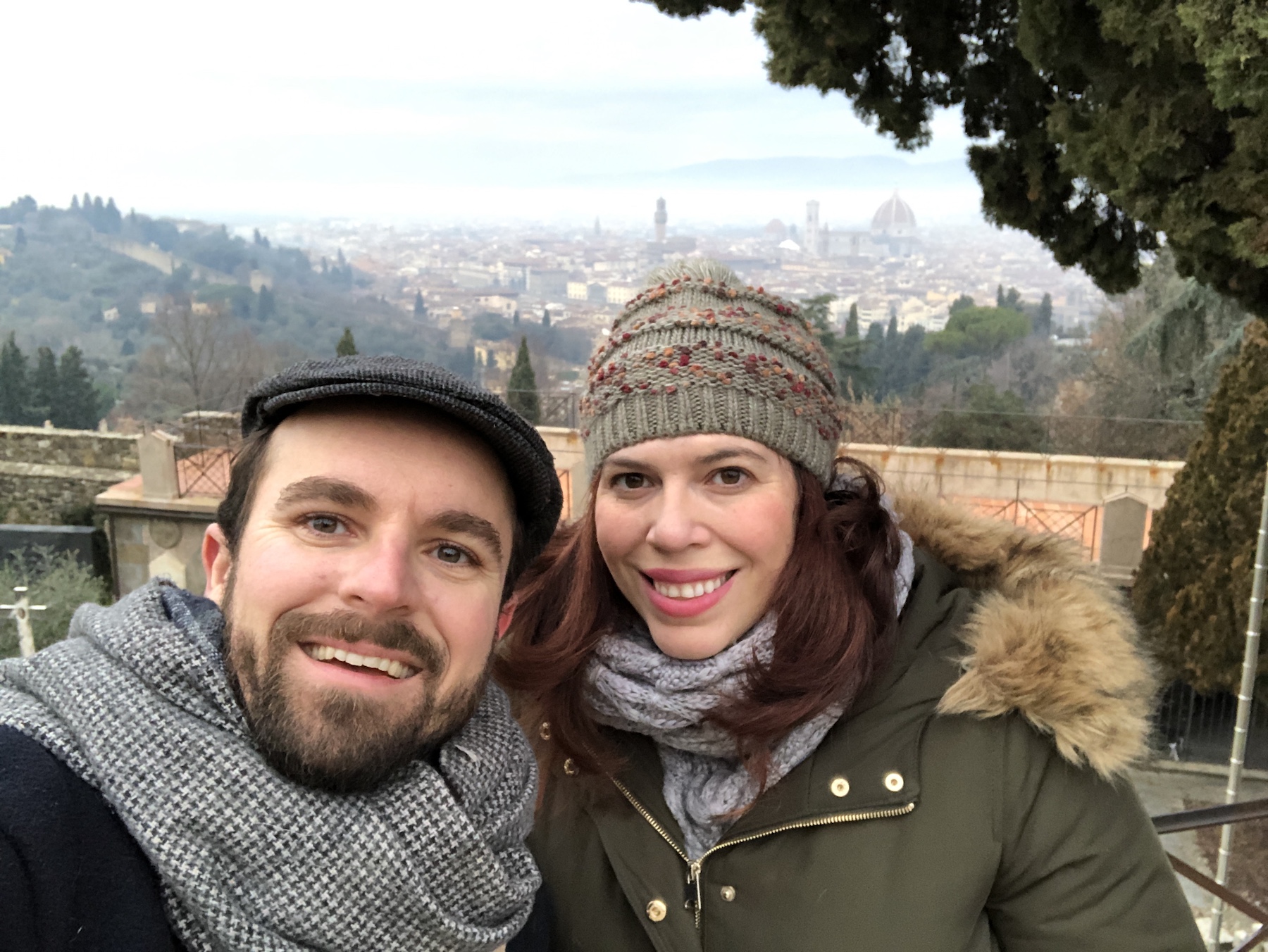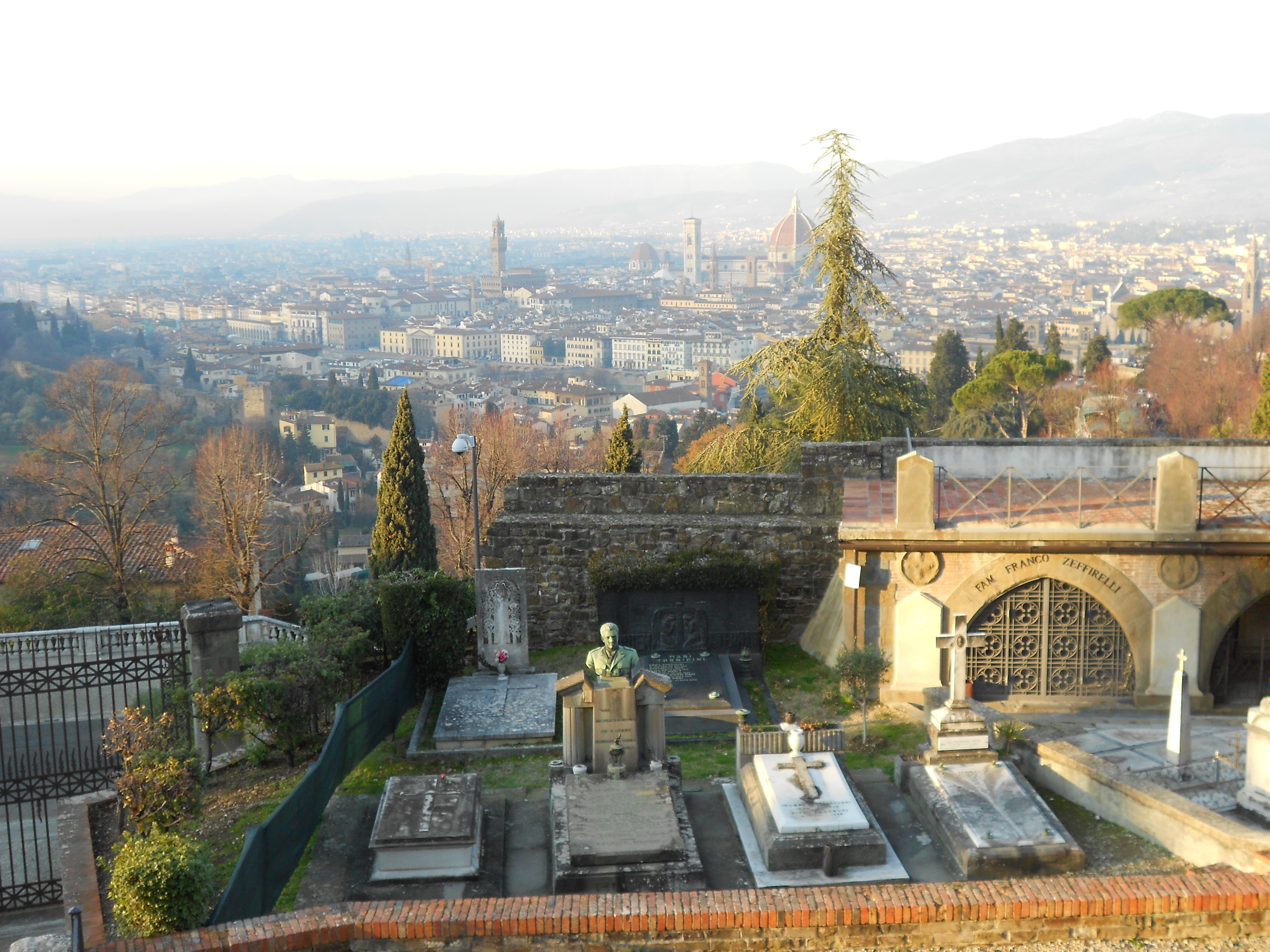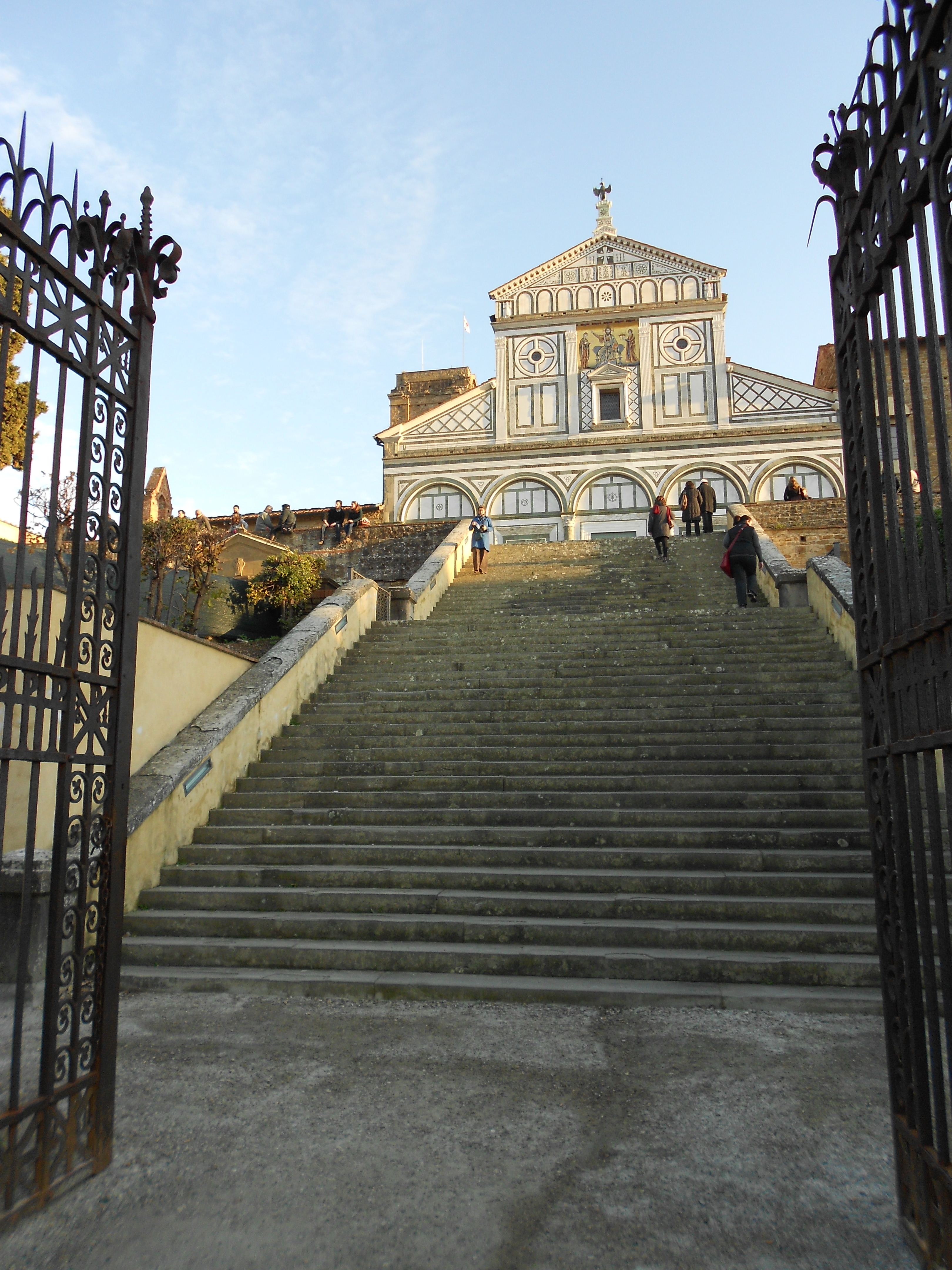 A little backstory on the church itself. St. Minias was by tradition the first evangelist and Christian martyr in Florence. Minias is thought to have been a Greek merchant or possibly an Armenian prince who left his home to make a pilgrimage to Rome. In about 250, he arrived in Florence and took up life as a hermit. He became a victim of the persecutions of Emperor Decius (249-251 A.D.) and was beheaded. Legend has it that, after his decapitation, he picked up his head, put it back on his shoulders, and went to die in the cave on Monte Alle Croci where he had lived as a hermit.
That cave is now the location of the oratory and the church that bear his name. Hailed one of the finest Romanesque structures in Tuscany and one of the most beautiful churches in Italy, Construction of the present church was begun in 1013 by Bishop Alibrando and it was endowed by Emperor Henry II. The adjoining monastery began as a Benedictine community, then passed to the Cluniacs and then in 1373 to the Olivetans, who still run it.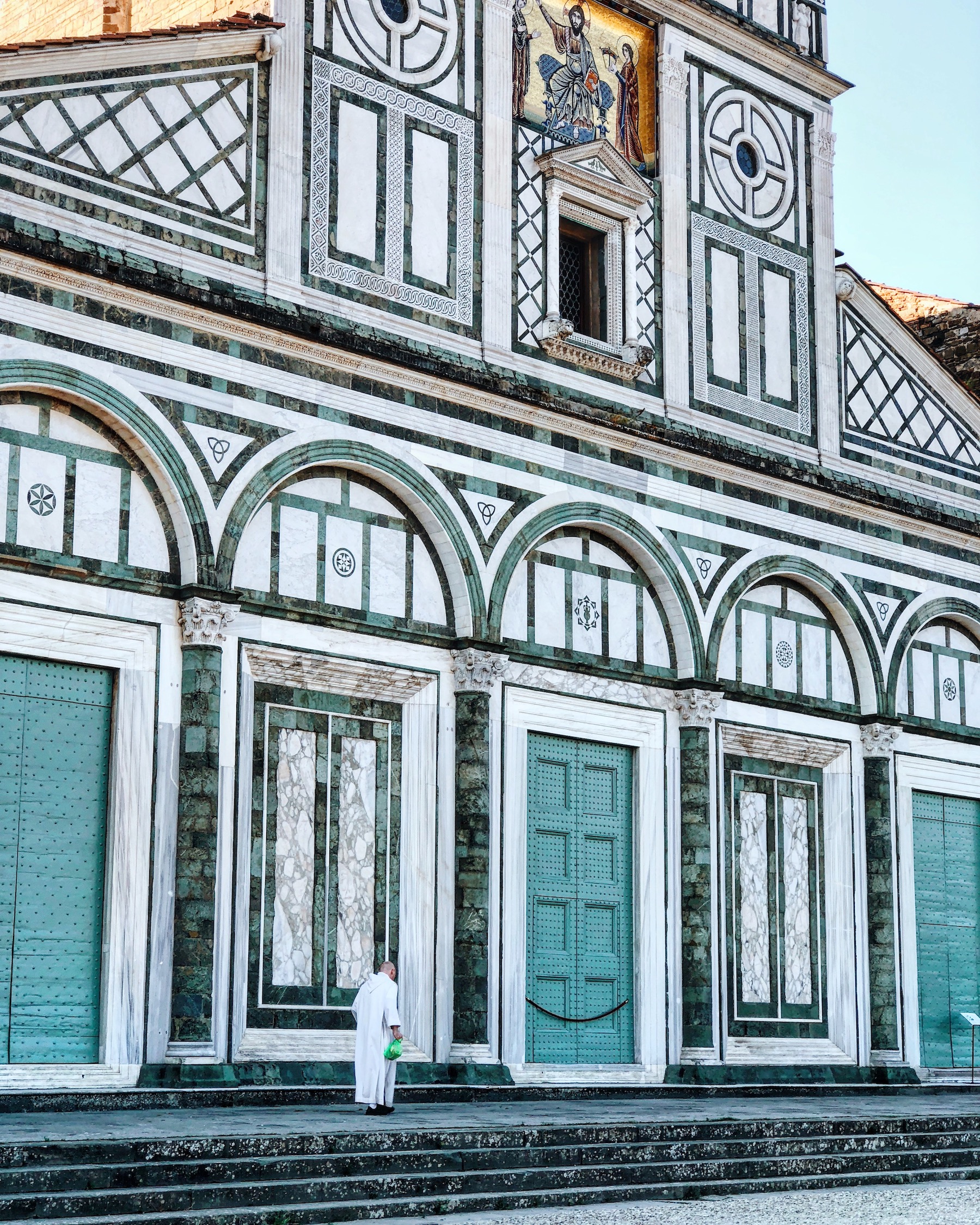 The monks make famous liqueurs, honey, and tisanes, which they sell from a shop next to the church. We actually went in the shop and got a few trinkets, I got some beautiful gold medallions for 30 cents each ( ok ..maybe they weren't "real" gold ) but I still love them. The honey seems really good and it's affordable.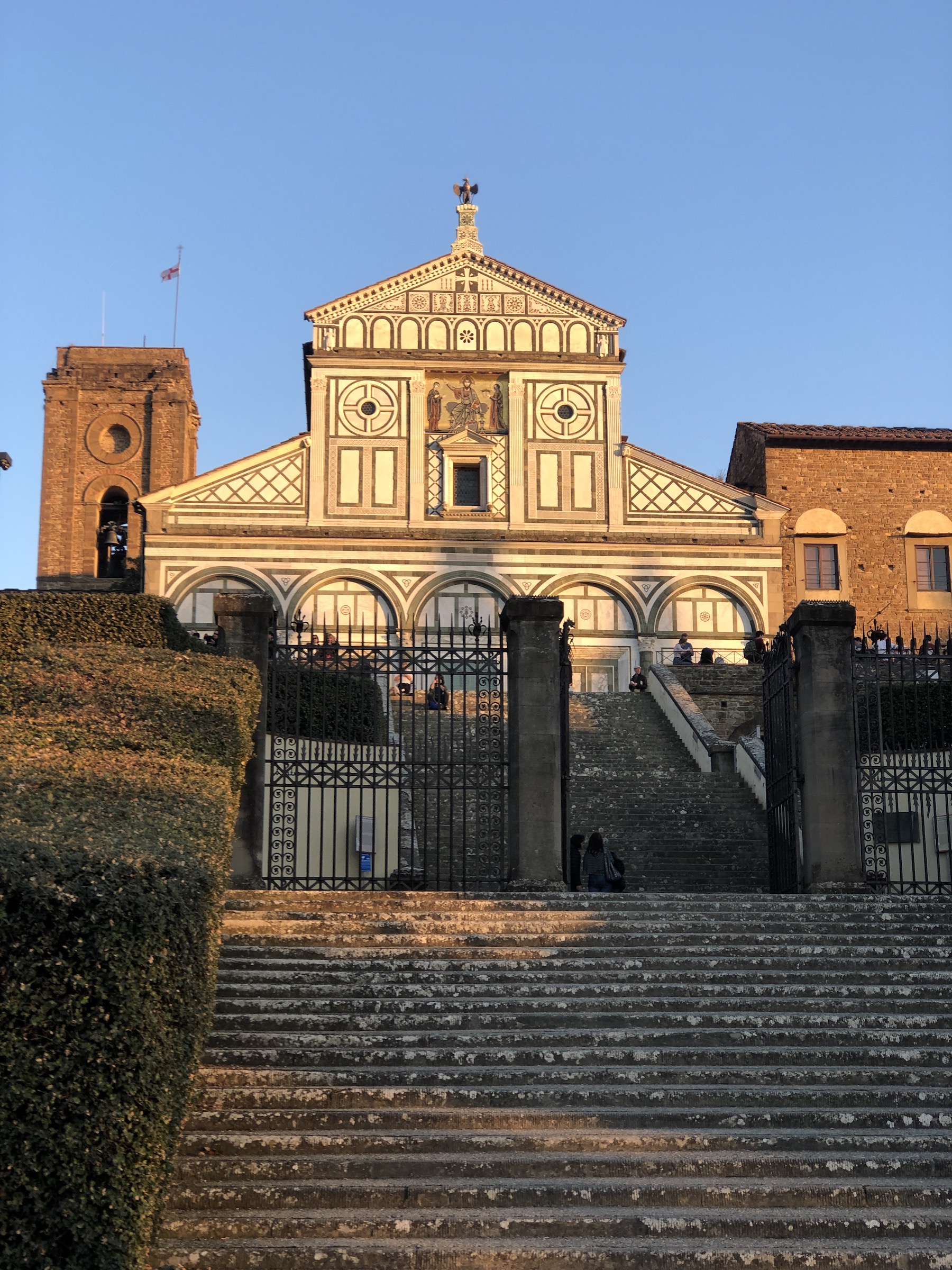 There really is something magical about being in a place that is almost 1000 years old… when you enter inside (it's free ) you can't help but imagine what it was like 500 years ago.. even the monks retain their simple and medieval looking robes…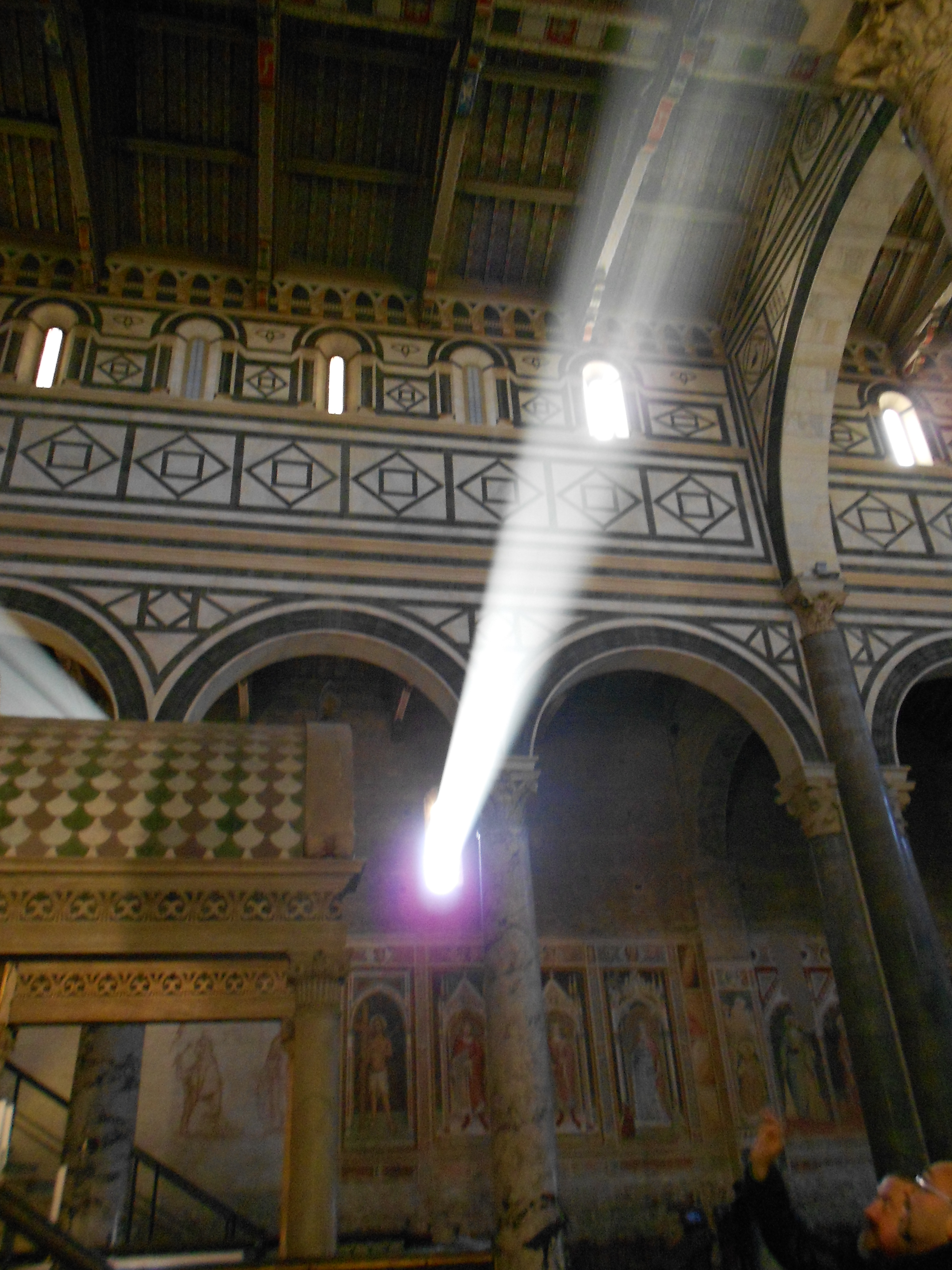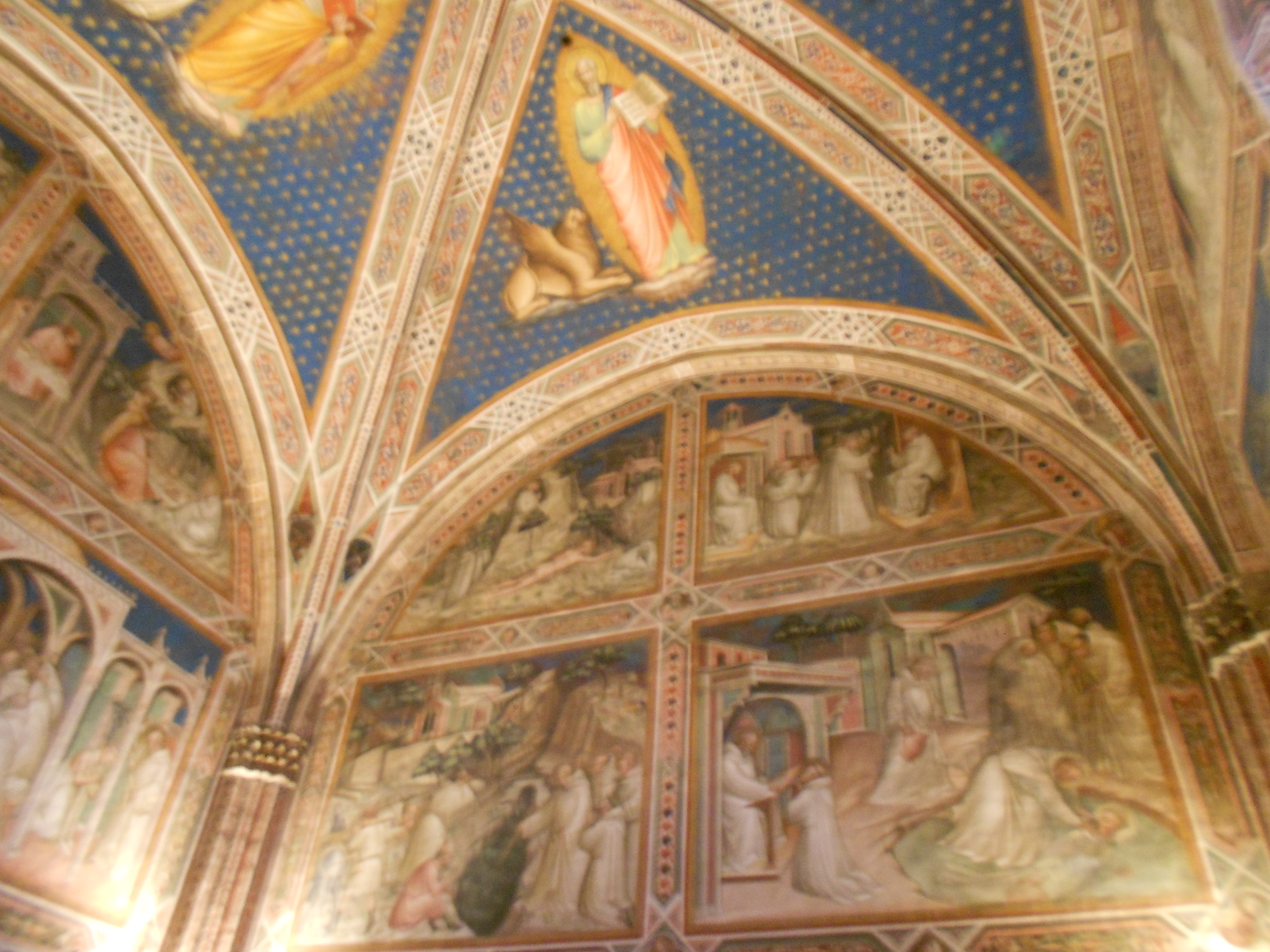 Worth mentioning ( and visiting ) is the cemetery, I personally am very fascinated by gothic cemeteries and crypts, does that make me creepy? It's really very beautiful but take a friend if you are easily spooked. It's called Porte Sante and was laid out in 1854. Carlo Collodi, creator of Pinocchio, the politician Giovanni Spadolini and the sculptor Libero Andreotti are buried there.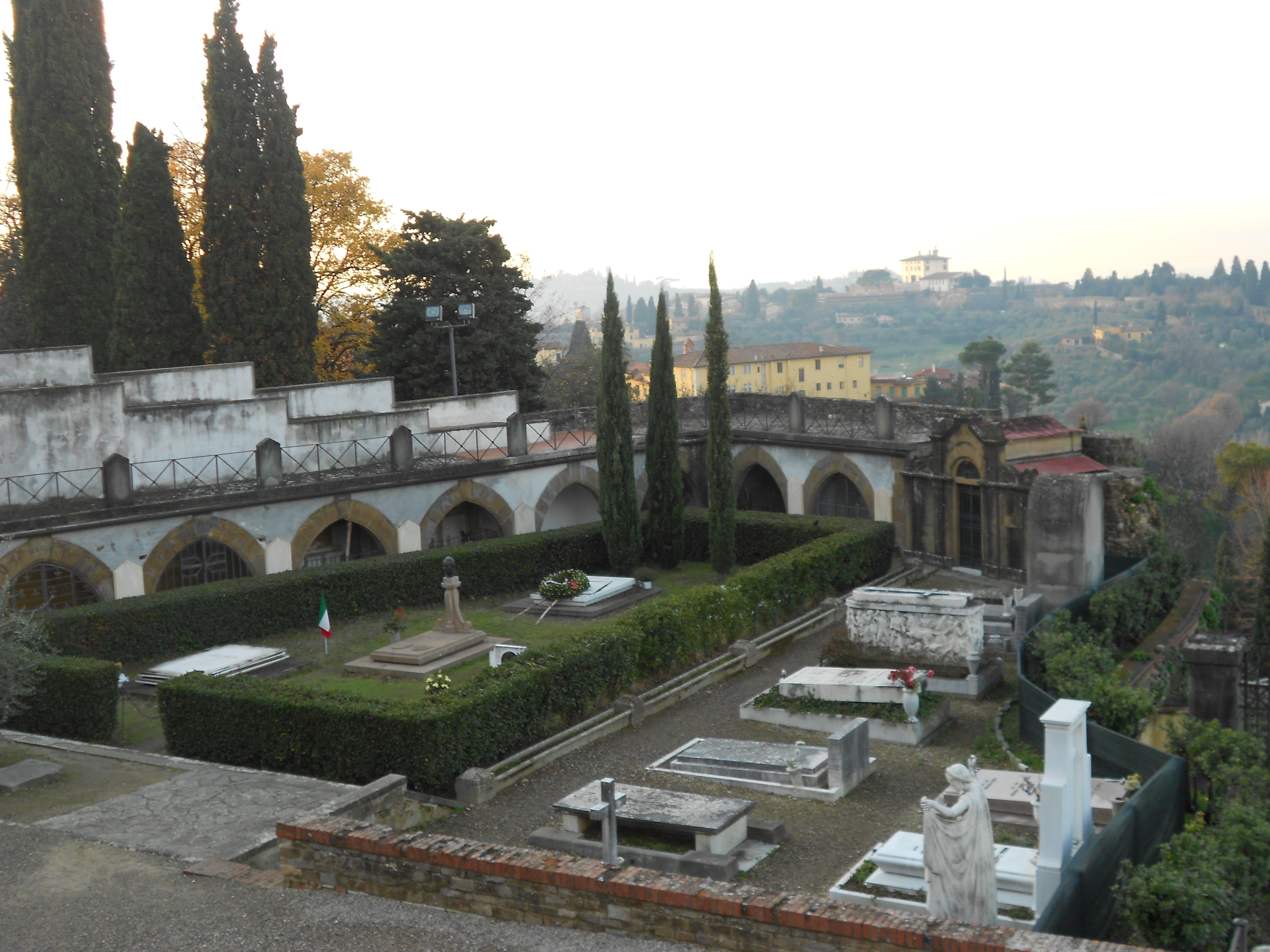 The monks who live there sing Gregorian Chants at Vespers each day at 5:30pm in the summer and at 4:30 during the winter. Website here.
info:
Phone: 055-234-2731
Opening hours: Easter to early Oct daily 8am-7:30pm; winter Mon-Sat 8am-1pm and 2:30-6pm, Sun 8am-6pm.
Via del Monte alle Croci/Viale Galileo Galilei , Florence, Italy
so next time you have a free afternoon, head up there and do bring people who visit there as well.. its not often something this spectacular in Florence is free