Anyone who knows me pretty much gets that one of my favorite places to stop in Florence for a "pausa" or break, is a little Moroccan haven called "Derb". Located on the very interesting ( and international ) Via Faenza off of the San Lorenzo market in the center of Florence, look carefully or you will pass up this gem of a place.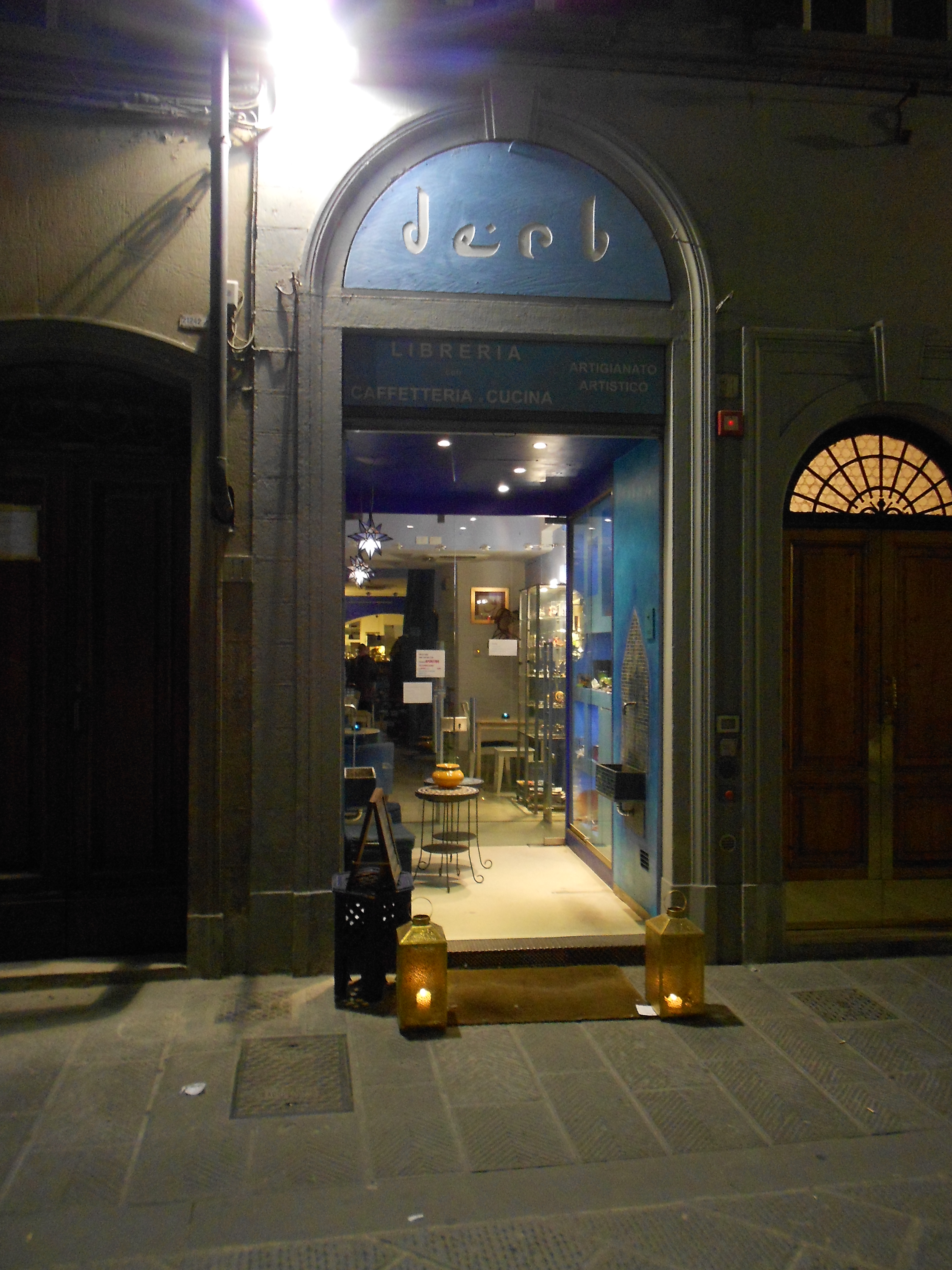 Derb is an epitome of what I love about Florence, amongst the fantastic trattorias and great Tuscan food, new hip international places pop up from the time that actually WORK like this place. Think warm decor, bookshop feels, with comfy cushions, and the best bathroom in Florence ( I really need to write a list about decent public bathrooms in this city.. ). There is a variety of products located around the Caffe, necklaces, clothes, scarves.. it's all a feast for gli occhi. I started going there for tea ( Moroccan style in quaint tea-pots and small glass cups not to mention the owner poured it for us from an absurdly high distance.. entertaining!), I highly recommend my favorite tea "notti di arabia." tastes as it sounds.. delectable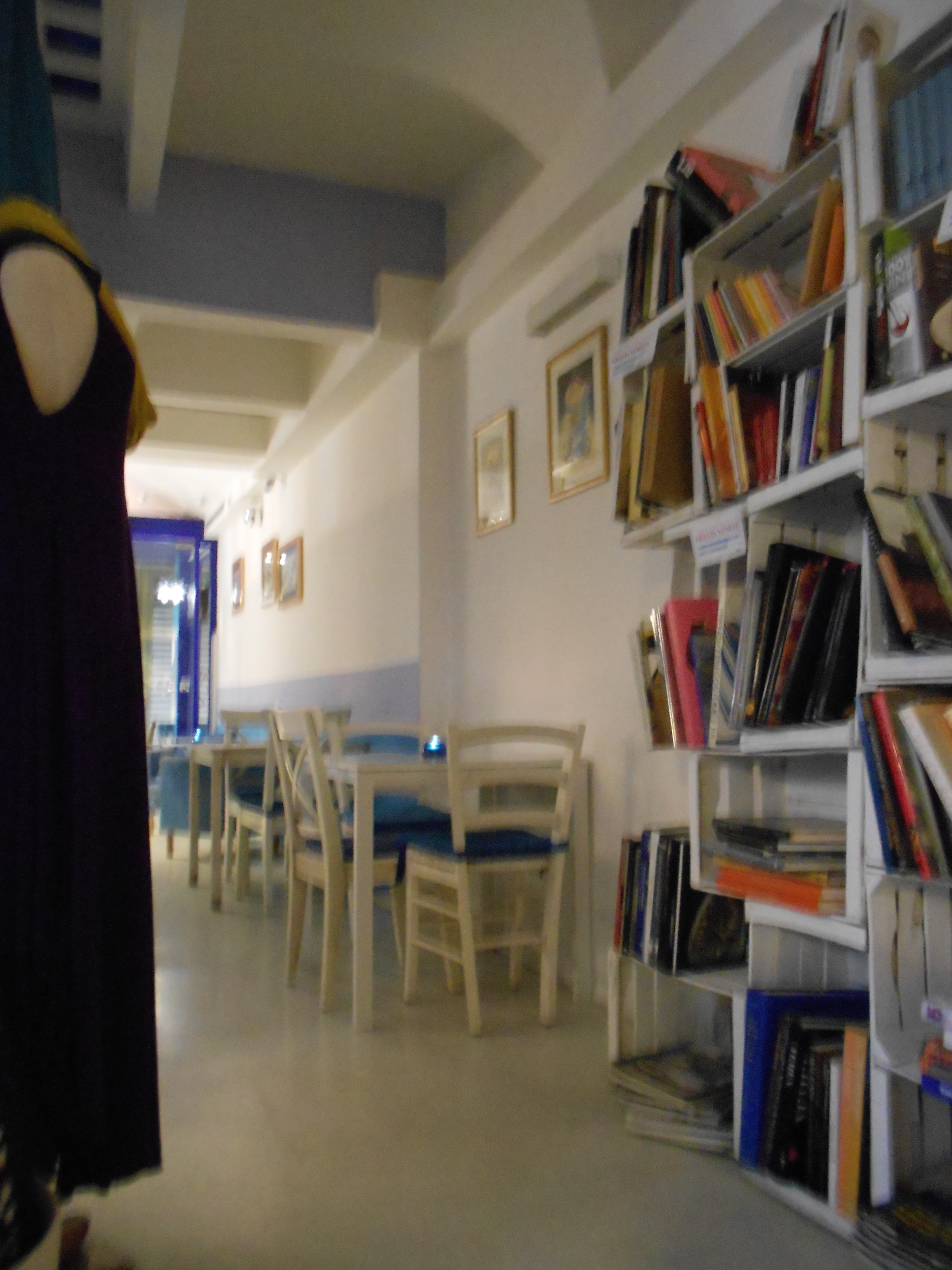 They are a restaurant and though I have never eaten a proper dinner there, my friends have and loved it. So when we heard there was aperitivo there, I had to try it.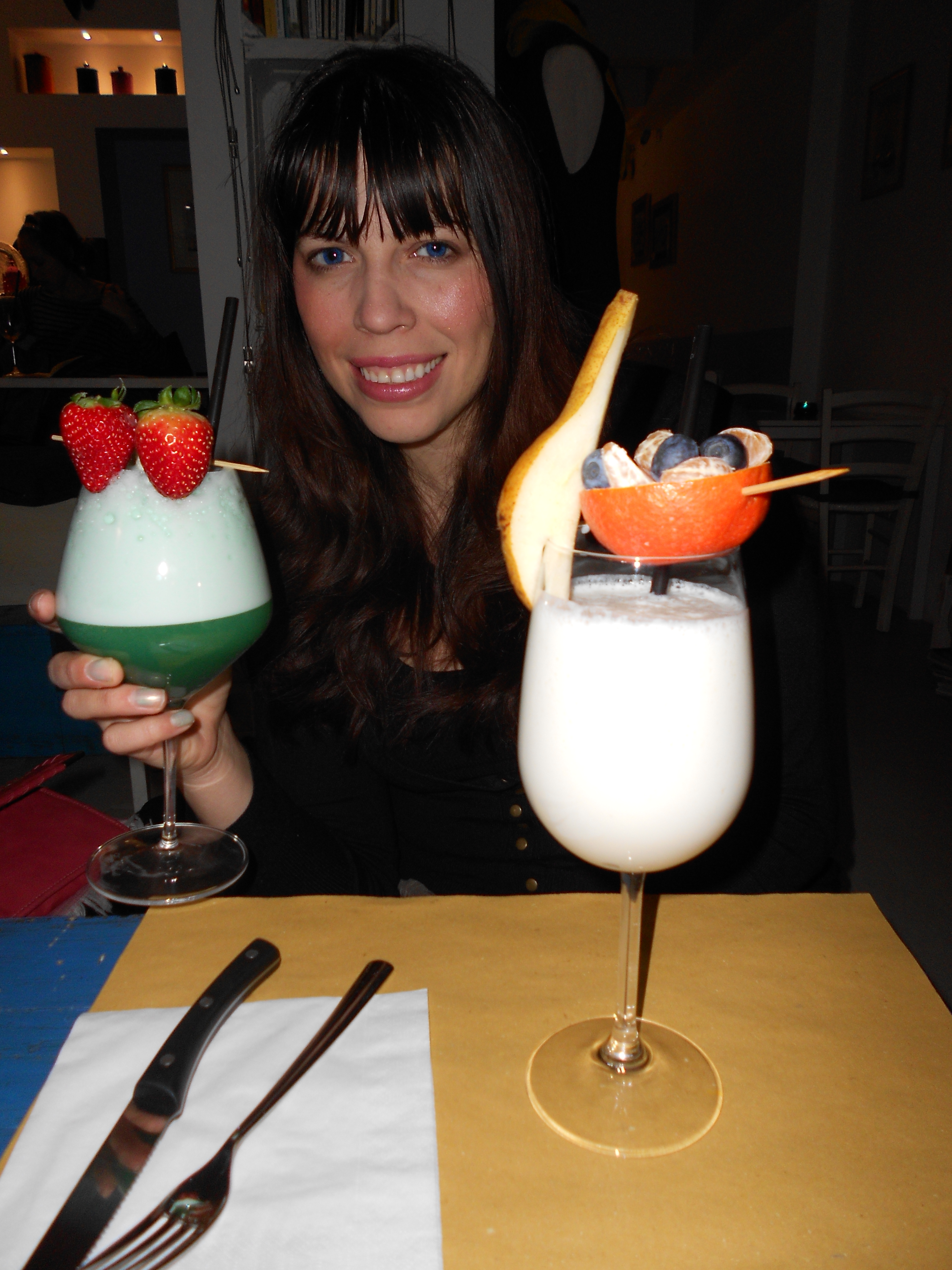 For 10 euros, you get a great cocktail
( and I mean , realllly good! look right! ) and a "taste plate" including an amazing array of different morrocan dishes, including couscous with veggies, hummus, fresh bread, spiced chicken, rice, salsa and some wonderful cheese filled goodness. T-man had a non-alchoholic yogurt smoothie and I got the "derb" ; a wonderful rum based concotion with blue curacao, coconut and lots of fresh fruit.. yum!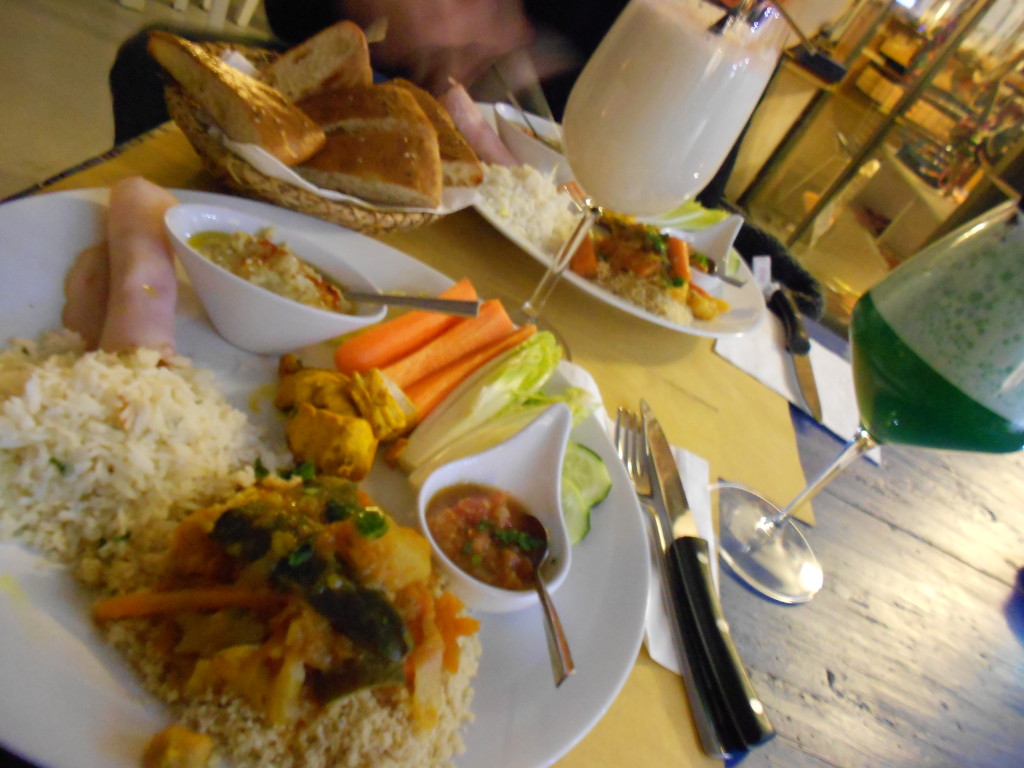 so check it out!, no seriously you have too.. Derb aperitivo starts at 7pm and ends at 10pm , via faenza 21/r ( close to the San Lorenzo market )
** If you're into hookahs ( like me ) you can also rent one to use while there..
Open from 12pm-23:00 Tuesday to Saturday
Sunday 17:00 – 23:00
Closed Monday , +39 055 218963