Since the beginning, locals I love has been one of my favourite projects on the blog. The goal is to include more perspectives from the community that I've called home for so many years.
This is even more important now that we are in 2020, things shift quickly and I now live between Firenze and Zug, Switzerland. It's important to note that the people who have been interviewed for the blog come from all walks of life but for one reason or another now call the city of Florence, Italy "home".
In this latest edition, I talk to the lovely Juliana who is originally from Brazil. I've met her through a series of blogger events where her bright smile and generous spirit immediately captures your attention. She answered my questions with vulnerability and honesty, something I always appreciate and that isn't always easy to do in a public forum.
Grazie Juliana and thank you for participating in "Locals I Love!" 
Name: Juliana Silverio
Nationality: Brazilian
Profession: real estate
Favorite drink: prosecco, spritz, Americano, ecc… Ahahahah.
---
Tell me a little bit about yourself Juliana, where are you from, and what keeps you in Florence?
I first came to Florence to spend some time with a friend who had come with her husband but had difficulties adapting. In the meantime, while I was preparing the trip, suddenly my mother died, so the trip also helped me pull myself together.
Oh gosh, I am so sorry about your mother Juliana. How was it adjusting to life in Florence on a personal level – was it your dream to live in Italy or did it happen by chance?
Back then, living in Italy had never crossed my mind, but from the second day I was here I already knew that I would stay "forever". We Brazilians, especially when we come from a humbler reality, are quite chameleon-like.
That is, we can adapt to many situations. I arrived on October 31 and by November 3rd I was already in school.
A month later I found my first job (a few hours helping a compatriot of mine clean an apartment). After that I met other people, I asked around for work and I was lucky enough to find it with a magnificent Florentine noble family and at the same time with a beautiful lady who unfortunately is no longer here with us.
https://www.instagram.com/p/CDUKRRGl6Li/
Tell me more about Brazil, where you are from, and what you love about living there when you're not in Italy

I come from a small and wonderful sea town called Guarapari, located in the state of Spirito Santo which has both a part of the sea and part of the mountains, both beautiful. I miss my family (brothers, uncles, and nephews), my lifelong friends, and above all the sea.

What are you up to here? Could be hobbies, work, passions, or all of the above.
I currently work with a real estate agency (Vivendo Immobiliare) which is run by a team of women and it is so nice to be part of this group. I'm also about to start my third year working with the Torrigiani family. This year, because of COVID, they did not open their popular garden café pop up in the small square adjacent to Piazza della Repubblica but instead created a wonderful project at the Serre Torrigiani in via Gusciana 21.
At the same time, I continue to dedicate myself to my greatest passion which is the world of amateur photography, and the digital world. I went through a difficult period some time ago and Instagram has been somewhat of a lifeline for me. I also take care of my home (according to my husband I only do it so that I can say I've done it lol).
https://www.instagram.com/p/CCvgWvHl2qC/
Listen, If I do the laundry once in a week, I feel like I'm the queen of the world lol. Being that photography is your passion – what inspires you and do you approach photography differently after lockdown?
So… after having been locked in my house for 75 days. I was posting on IG all the photos that had been "forgotten" in the memory of my cell phone. I started to discover some corners that, despite almost 12 years in Florence, I had not noticed before. We barely had the chance to see the city empty.
Now, more than ever, I try to show through my profile and my photo blog, the city, and its wonders to entice people to come back to us as soon as possible once it is safe. I know it's a small contribution on my part but I'm so grateful for all that this city has given me in all these years, that I feel compelled to do my best for the new RENAISSANCE.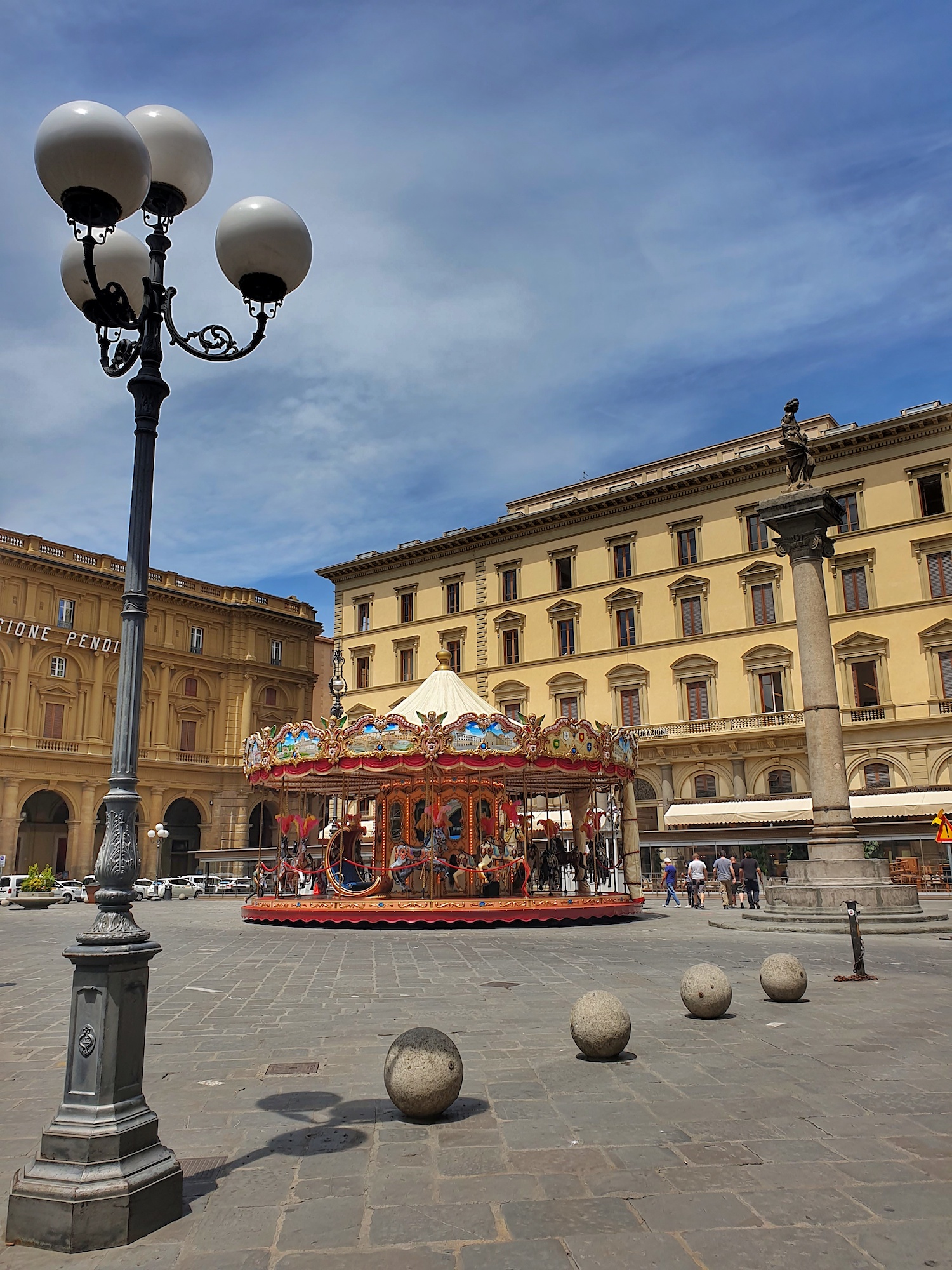 I know so many people appreciate you sharing your love of the city, so keep on doing what you're doing. How is it working in this kind of career in Italy, do you find being in Florence an advantage or a disadvantage professionally, and why?
I do not have a career to tell you the truth. In Brazil, I worked for many years in retail (clothing, jewelry, shoes, perfumes, etc.). I started as an apprentice and I became a director. Here in Italy I had to start all over again, literally, and the fact I don't speak English and I am a foreigner, a bit chubby and a bit older (I arrived here I was already 31 and today I am 43) opportunities have always been scarce.
So, I took what was presented to me. I have always been very curious and I was also lucky enough to meet some wonderful people who saw potential in me and what I bring to the table.
From working as a cleaning lady, I moved on to working as a dental assistant, then came the job with Torrigiani and now the real estate agency, but my dream if I dare to admit it is to open a Brazilian-style bar in Florence, but for this to happen, it will take some time.

I believe it will happen because what you have is special. The will, the want, and the humility to take life and its hurdles as it comes. Have you always wanted to remain in Italy? What other places would you call home if not here?

I like living in Italy, but since I have visited Singapore, inside me there is a small desire to live there for a little while. My husband, however, is an only child and is very attached to his Florentine roots, so I see this as a difficult possibility.
https://www.instagram.com/p/CEq7GymlK_p/
What annoys you about Italy? Some cultural clashes you have personally felt. Feel free to be as open as you want.

I find the country itself quite open, of course, it varies a little bit from region to region. I find it beautiful that the Italians are very attached to their traditions. Sometimes it is the attitude of some people that annoys me, the fact that someone sees us as second class citizens for example. I try not to give weight to these sorts of attitudes and remember that their ignorance is not my problem. Of course, sometimes it hurts.
What do you think about the current economic situation in Italy? Do you feel that living here is better economically for your family or no?

I think we're going to do great! I've always been very positive and I still am. I live with my husband who is from here and he has never considered going to live elsewhere. Unfortunately, in Brazil now the situation is critical and I am always worried about my family there.
How was lockdown for you? Can you share your experience? Is anything different about your life now?
It was very difficult I think as for everyone. There have been days that I arrived at my limit with the situation. I prayed, listened to a lot of music, and once again instagram has played an important role in my life. In the midst of all this, my husband also got sick (not COVID-19) and we suspected it might have been a bad disease, and they were even more terrible days. But thank God, it is over.

What kind of Italy do you hope to see in the future after this pandemic? 

An Italy that is more open, more loving, and appreciative of tourists and more supportive of one another.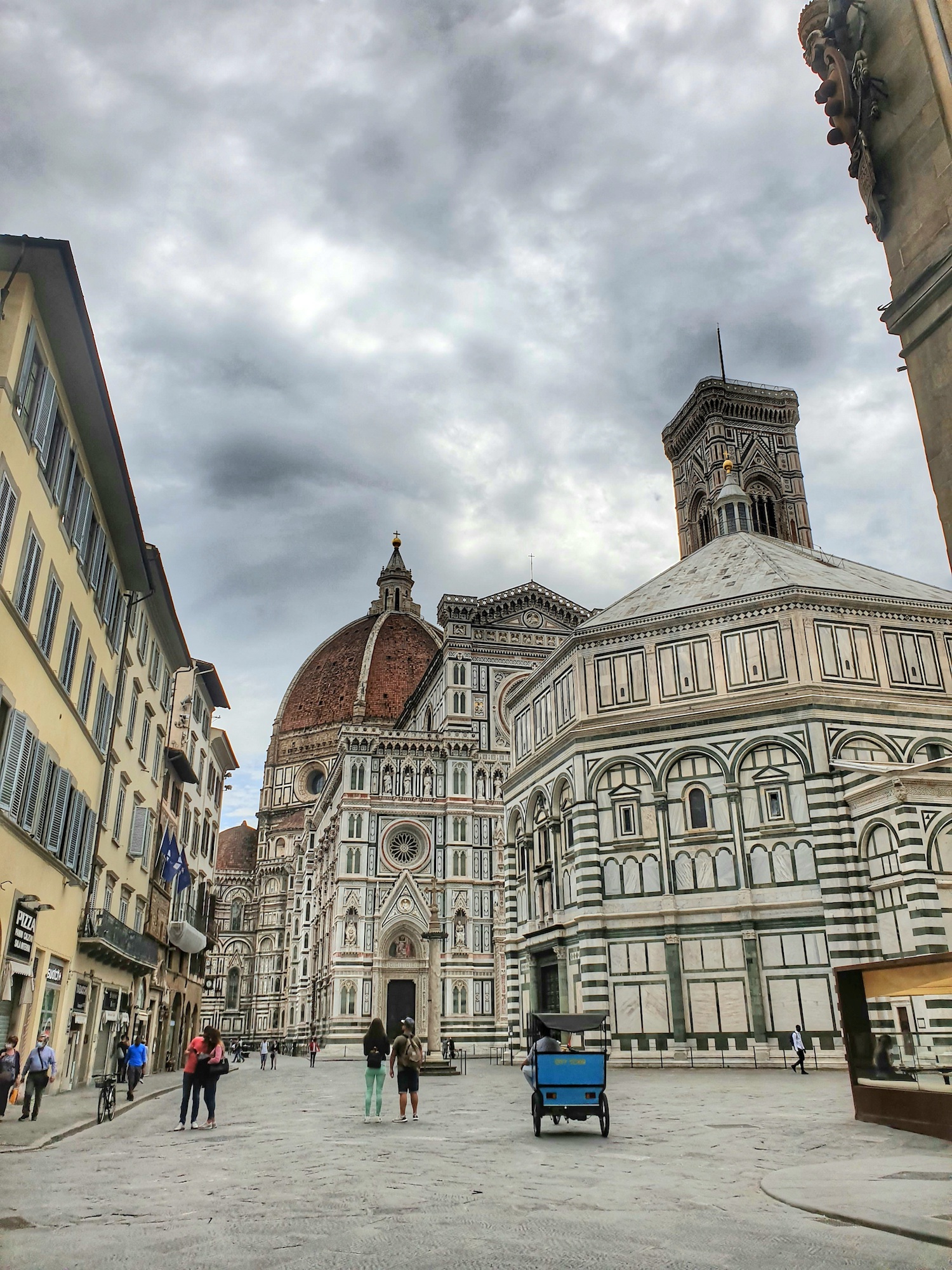 Race has become an important issue for discussion in 2020 all over the world. Would you be open to sharing your experience in Italy and offer tips for people of color coming to live and work in Italy?

So, as I hinted to before, I do not think that Italy is a racist country. There are racist people, as unfortunately there are also in Brazil. Since I was a child I have lived with this ugly reality.
My country is extremely racist. I can't explain what it feels like, you get used to being looked at and judged differently and you move on. Here in Italy, I've already heard some dark things like "go back to your country" or I've seen some strange looks, especially when I arrive in certain places with my husband or my Italian friends. But to tell you the truth I don't care, it's not my problem.
What hurts the most to me is the behavior of some of my fellow countrymen… I have already suffered episodes of racism from some Brazilians who live here and this has hurt me a lot. But I always say, we are different and each of us is responsible for our behavior. I have always learned to use kindness as a way to protect myself.
Sometimes it works, sometimes it doesn't.
To the person who has already seen the Uffizi, David's nether regions, and walked across the Ponte Vecchio. Can you share three special places everyone should know about in Florence/Tuscany that you adore?
Palazzo Pitti and the Boboli Gardens, the basilicas of San Marco and Santissima Annunziata and the chance to descend from Piazzale Michelangelo on foot and  lose yourself in the narrow streets of the Oltrarno (which you know very well).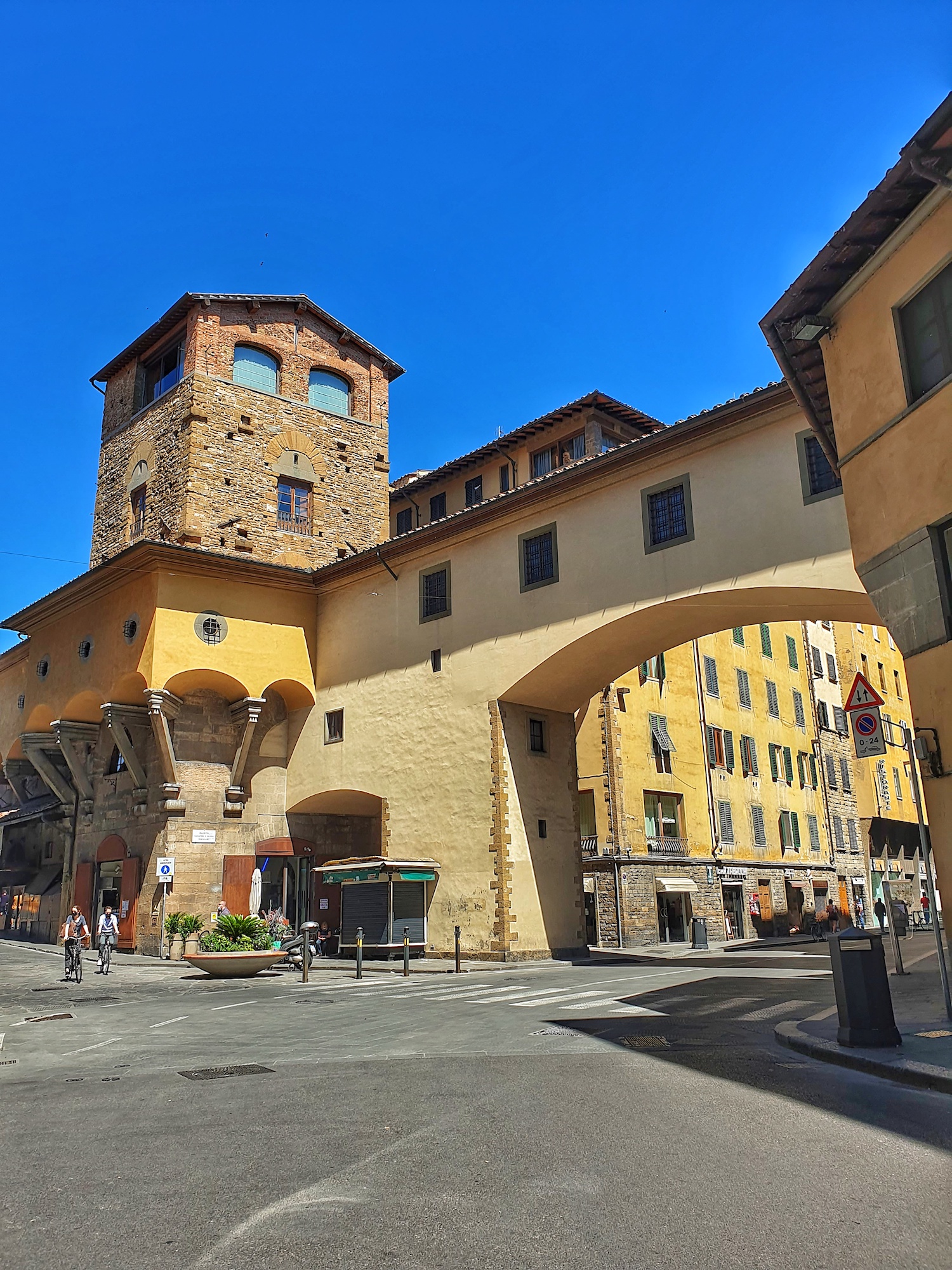 Three foodie favorites and why?
I love the Tuscan cuisine and its distinct flavors. Lampredotto, pappa al Pomodoro, and stuffed zucchini flowers are among my favorite local dishes.

What can you do in Tuscany and nowhere else?
Emozionarsi?! Become emotionally attached? It is difficult to answer this question because Italy itself is a wonderful country and each region has its charm and so does Tuscany.
If you had to make up a tagline for Florence according to Juliana, what would it be?

Florence, the 8th wonder of the world!
Instagram: _coisasdejuh_
Blog: photoblogdajuh.com
Twitter: CoisasdeJ
Facebook: CoisasdeJuh "Things that I like"