"I am destined to be an eternal hybrid"
With that phrase alone, I know Suzi gets what it's like to live abroad long-term.
I have fallen behind on "Locals I love" (get out the whips and chains y'all!) and I am determined to not let that happen again because I adore it so and that's pretty selfish. This blog takes a lot to maintain as far as costs, personal time, effort and fact-checking, photo editing, but that's no excuse in 2017 when people juggle kids – careers – crazy beagles.
Suzi is someone I've had the pleasure to know for a few years through hanging in similar circles around town (that sounds so fancy…but essentially we've hit up many free events around town). She's British, ready with a clever response, can take politics while simultaneously eating BBQ (not an easy feat), knows how to laugh with meaning and has a heart of absolute gold.
It's quite fair to say that she is my kind of person.
The below interview should have been published last year but due to my email inbox having an openly resentful relationship with myself, this got delayed however I did update certain parts to better reflect Suzi's life in 2017.
Name Suzi Jenkins (really Susannah, but normally only people who are very angry with me use that, like my mother)
Nationality British
Favorite drink I am fickle, and by the time this goes into print I will probably have changed my mind, but I am currently addicted to coconut water (it's a runner's thing)
---
Suzi, where are you from and where do you live now? How did you get to Italy? You know I had to ask you that
If I had had a euro for every time ….. I came to Florence at 19 as an au-pair, simply as a gap year between school and uni. I spent most of the year in the company of a one-year old and we learnt Italian together, very slowly. It was the best way ever to learn a language. I wangled my return for the 3rd year of my uni course, and spent a year working bars and partying mostly and crammed all my studying into the three weeks before my 4th year started in the UK.  I returned to Florence for a third time following my post-grad studies but was working in a company who paid me cash under the table with no contract, so Ieft for London after a year. And then a year later I got an amazing job offer located in Florence from a random guy I had apparently met (I have no memory) in a bar three years earlier and who managed to track me down to Harrods, London to plead his case. So I agreed to come for 6 months …. that was 23 years ago.
Have you ever lived anywhere else in the world besides England or Italy, or ever wanted to?
Not really "lived" – a month here or there, but nothing that would qualify me as a resident. However, that job that enticed me back to Florence sent me all over the world for work; North and South America, Asia, North Africa and South Africa, Australia and New Zealand. The only areas of the world I have never really visited are the Arab countries and central Africa. So I am lucky to have seen a lot our planet earth, and not only the tourist areas, but the industrial ones too. I particularly loved Australia (except for the accent obviously, that is horrible!). It seemed to me that they have found the almost perfect combination of Northern European organisation and efficiency and Southern European "let's party and eat and drink well!".
What are you up to in Florence? Work wise but also personal passion wise, let us in on the life of Suzi.
We started our company, literally a social media agency (so training private businesses and state enterprises) in 2008. By 2010 we were also managing accounts for private businesses in Tuscany – we definitely had the first hotels/restaurants in Florence who were genuinely active on social media! By 2012 we were managing close to 100 social media channels and things were getting seriously chaotic! By 2014 we had our developed our own software to survive social media management and that is where we are now. At a certain point we realised that if we needed to create a software to survive social media management, then probably other social media agencies needed that software too!
We continue to manage a small fleet of local social media accounts, which force us to keep up with every update, every new twist and turn of the social media world. But our focus now is on our software (www.clools.biz) – "liquid organisation" for businesses. We have recognised that at least for now, this is not for Italian businesses, and are focusing our efforts on the USA and UK, where team working and collaboration are a norm  (so thanks, Trump/Brexit LaLaLand).
I am a runner! But definitely one that suffers and (strangely) delights in the pain. So I need a focus – a reason to keep putting one foot in front of another. For two years I ran to raise funds for The Meyer Children's Hospital here in Florence. This year I am strongly participating in parkrun Firenze . It's an awesome idea that was first developed in London 2004 when 13 runners arranged to meet and run together. And now it is a worldwide organisation. parkrun Firenze held its first ever event and we were simply awesome with over 80 runners/walkers on the first day. It's free to anyone, just register on the website and turn up (currently only in Italian, use your browser to translate); all welcome, with dogs, children, buggies, it's all good! We are also looking for volunteers – marshals along the course to make sure no-one gets lost, hand out glasses of water at the end, help with the timings. There are lots of things to do apart from running! If we offered Moscow Mules and a fresh bone on the finish line we might even get you and Ginger to turn up and run one day.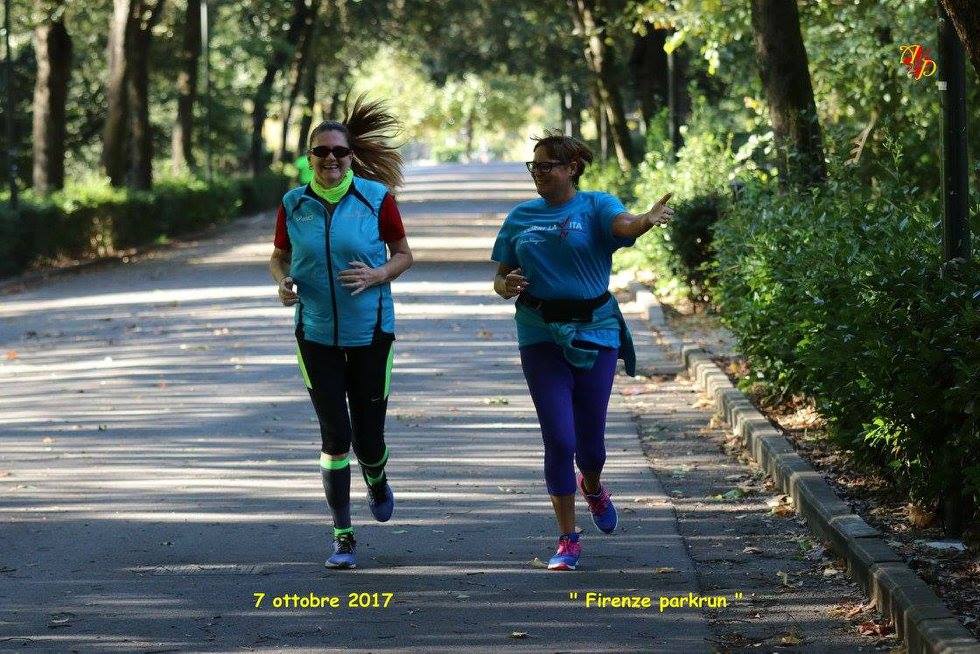 As I mention below, I strongly believe that the future of our counties, civilisation, world are heavily dependent on our ability to use our brains individually and independently, relying on information that we gain (and evaluate) from sources that we have deemed at least semi-reliable.  So, I strongly believe that our current education systems for our future generations are letting us down. We are too focused on thinking we are the teachers and the kids are the learners. We need to switch that now!  Increasingly, we will have wisdom to part and wisdom to gain.
For my small part I have opted out of the standard Italian education system (for my daughter) and opted in on Scuola Senza Zaino which I hope is a small step in the right direction.
Since you work in a similar realm as me, what are your thoughts on the changing face of marketing in the past 10 years, and how do you see social media influence our lives today?
My degree in Business Studies and my post grad qualification in European Marketing Management can both quite safely be filed under trash; absolutely useless in today's world. But I have had the luxury of being able to follow the transition from traditional marketing, to relationship marketing and finally to social media marketing. Whilst our millenniums receive much press-attention for their digitally-based lives, we also have the anomaly of an ageing population in most western cultures. And our silver surfers are richer than we will probably ever be and have more time to spend on the web in terms of personal time than we ever will. And they are generally (directly or indirectly) the people who control the spend.
For example, Florentine (sustainable) tourism. It's not only the twenty somethings with back packs, water carriers and homemade sandwiches flying RyanAir that are going to pass through our city through the next 5 years (on the lowest possible budget).  We need to be able to talk (in whole sentences) to the female (get over it men – we decide!) over 60 target who want to pay for cooking classes, wine tastings, personalised cultural tours etc. We need to be able to speak their language too. What I mean to say is, let's be careful about solely catering to the generation Z and remember that generations Baby Boom and Generation X and Y are alive and kicking and in control of the bank accounts!
Social media is simply a vehicle (and so were smoke signals, morse code, the pigeon carrier, the fax machine etc). We now need to be able to converse in the diverse languages of a zillion fragmented markets. And that is truly a skill!
I could not agree more… The past year or two has been very polarizing when it comes to politics. With Brexit and Trump winning the US presidential elections, as a British expat in Italy, what are your thoughts on that?  
That is so mean. I was really getting over that, and today only mentioned Trump twice (in private chats) and didn't even say the word Brexit once. Now you have ruined it.
My thoughts are many, complex, conflicting and constantly evolving. I am proud that over the course of these two events I have listened to the other side(s), I have recognised the validity of arguments that wouldn't ever have been my own. I have learnt an awful lot. And I have thought an awful lot (I do believe I know more about Electoral College than your average American now).
My overriding concern is, how did we create populations that are so credulous, so short-sighted, so easy to manipulate, so void of the capacity to reason and evaluate. The fault cannot lie at the door of the demagogues who charmed them (they are two a penny), or even those taken in by them. The fault lies with us (the population and therefore our elected governments). We have no-one to blame but ourselves, and that might be a first step to moving forward out of this hell hole.
I also firmly believe that any substantial and consequential change we can make can only start with kids and education. You can lead a horse to water but you can't make them drink. So let's start with the foal, and explain why they need to drink, what water will do for them etc. I am not advocating a certain train of thought – we are not talking indoctrination here! But creating people capable of evaluating ideas, able to rationalise values and have informed opinions. That is probably what I find most difficult to deal with (Trump/Brexit LaLaLand); the total lack of informed opinions that I might not agree with, but I can respect, and understand where they come from. I really can't find them. And I would love to.
I appreciate you sharing your views on these subjects Suzi. What are your thoughts on life here, do you think living abroad has changed you? If so, how?
That is surprisingly hard to answer as I came here young, so I guess I can't really know how I would have turned out if I had lived somewhere else. I do recognise that I keep many British traits (overly polite when the situation calls for some verbal abuse, can't handle it when people don't queue, hate it when shop assistants slap my change on the counter without a word and turn to the next person), but I also realise that many Italian traits have become the norm for me (if I drove like that in London I would be arrested). I am destined to be an eternal hybrid, neither fish nor meat (as we say in italiano).
Is there anything that annoys you about Florence as a local? Tell me the truth!
Hell yeah girl. Could give you a list. Actually I will
The traffic. How is it that a city of 360,000 people has traffic that rivals Los Angeles traffic?
Graffiti, Except Clet of course. But that's the difference, his graffiti is humourous. And mostly removable! The rest I hate.
Fear of instant death due to wet hair. I even get told by strangers that I will meet with an untimely death if I don't dry my hair before venturing outside. I am still here.
Difficulty with cultural integration (and this is by no means everybody – there are some truly amazing souls in Italy). But the recent waves of immigrants have put some communities really to the test – and whilst some have won spectacularly, others have failed truly dismally. That really guts me.
But that said, there are also things that annoy the hell out of me in London. Nowhere is perfect!
If wet hair kills you, than I have nine lives Suzi. How much has Florence changed since you first got here?
Hugely! When I was first here I used to drive up to outside Gilli on Piazza della Repubblica and park outside and go in to have an aperitivo. Buses and trucks thundered their way around the Battistero and the Duomo. The city was, in terms of events, dead between November and March. And the amazing vibrant multi-cultural mish-mash of residents that we have now just didn't exist. Overall I love the way that Florence has changed, but I am also glad that I managed to see the city before the tidal wave of hyper-tourism took over.
https://www.instagram.com/p/_VqmxAJKMg/?taken-by=fumodilondra01
I am jealous that you got to see a Florence that actually had a "low season." Is there any advice you would give someone who wants say "Suzi I want to chuck it all and move to Italy" from your own experience?
Right now I would possibly say don't do it. Italy is amazing, the people are amazing, the food and wine … well, I think you know. Things are beautiful. People are beautiful. Italy definitely seduces people who are here short term (tourists, study abroad students!). But living here full time is really tough – just day to day routine existence is hard. Unnecessarily hard. And the reality usually shatters the dream of living the Dolce Vita. I have often thought I would like to work in say Switzerland or Austria from Monday to Friday and then have my weekends and other free time in Italy. If you want to live here, you have to really, really, really want to live here. A lot.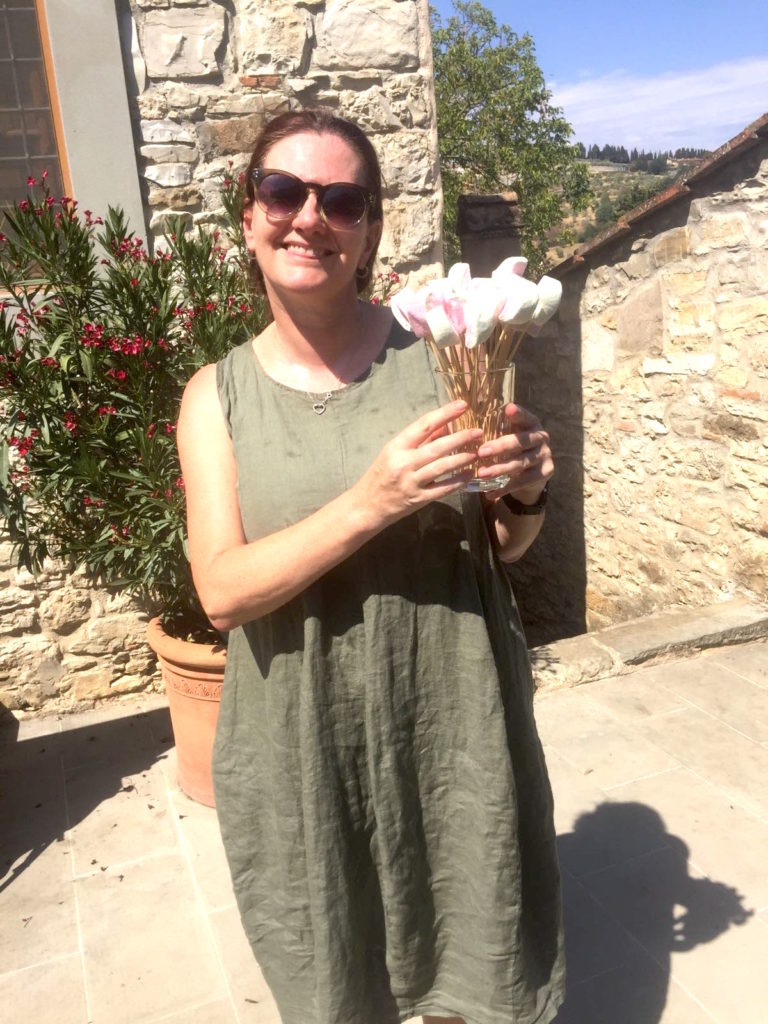 Three places everyone should know about in Tuscany? I know I'm asking you to give up a few secrets but it's for a good cause.
The Prato – Quarrata – Pistoia triangle

. I have only really recently learned how fascinating this area is, and again, it is out of the grip of the hper-tourism we live on a daily basis in Florence. I don't actually really know it well, but I am making up for lost time. I still have a thing about Prato as I always get lost there when driving, but I am working on getting over that.

The entire Casentino area

– and I mean right up into the Casentino park up where the huge chestnut forests are found, where tourism is a barely catered to industry, where fathers and sons make cheeses together the same way they have been doing for centuries with little regard for hygiene or fiscal law, where English really is a foreign language. Visit Donatella at Il Mattarello, Poppi (with a view of the castle that was the draft version of Palazzo Vecchio in Florence!), and taste some of her stuffed pasta (ravioli or tortelli). You can thank me later.

The Maremma

– largely reclaimed flatlands surrounded by hills with tiny towns gripping to their sides and summits. Something that I really don't like about Florence is the relative lack of light. Streets are narrow and buildings are tall and often it feels like a Brazilian rain forest where sunlight has to fight its way in. In the Maremma the sky is simply huge.
What can you do here and nowhere else?
Catch a random glimpse of Brunelleschi's cupola and feel your heart miss a beat. Every single time.
Cough and splutter over freshly pressed, peppery, virgin EVOO that you cannot ever taste the like of anywhere in the world.
Make casual friends of the old folks on the streets if you have a routine. They say "ciao" and I say "ciao" back. We are on informal terms!
https://www.instagram.com/p/3aSS69pKNS/?taken-by=fumodilondra01
If you had to make up a tagline for the city of Florence according to Suzi, what would it be?
Wherever you are, whoever you are, embrace.  It will be amazing if you will let it be amazing.

Let it go. This is Firenze.

Live, learn, love.
(You got 3 – I am a marketing consultant at heart!)