As soon as I met Maria I know we would be friends. She has a hearty laugh and instantly makes anyone who is around her feel comfortable. A hard worker with a strong sense of self, I have nothing but respect for people like Maria who know how to put in the hours and naturally success comes their way. I've long looked at her blog Heart Rome for tips for trips down to the Eternal City and especially her neighborhood of Trastevere. Now she also has a book on the way (more on that later) ensuring that everyone will fall even more with all of the deliciousness that Italy entails, both in its food and vibrant culture. Let's get to know Maria and steal (borrow) some of her valuable wisdom.
Name: Maria Pasquale
Nationality: Australian (& Italian national)
Occupation: Food and Travel Writer | Social Media Strategist | Soon to be author
Favorite Drink: Currently: Hugo cocktail
Tell me a little bit about yourself

Maria, where are you from in Australia and tell us how you ended up in Rome
I was born and raised in Melbourne to Italian parents. My parents were both born in a tiny town in the province of L'Aquila in Abruzzo, called Prezza. They met and fell in love in Australia – go figure! My formal background is in history, political science and public policy. I worked for many years as a policy adviser for the state government in Australia (Multicultural Affairs mainly) then my career moved into PR and communications and then major event management.
I started my own event and PR management company in 2009 and still run it here in Rome. I always tell people that I fell in love with Italy on one of my many trips when I was 16. I knew I wanted to live here one day. In 2011 and after having visiting Rome more than a dozen times, I finally bit the bullet and made the move.
Which begs my next question. How different is life in Italy vs. that

in Australia?
Australia is beautiful country and my city Melbourne is a modern, multicultural metropolis with loads of laneway and rooftop bars, cool street art and a formidable dining scene.
Coming from Melbourne I appreciate good food and sport like Italians do! It's Australia's sporting capital. 😉
The main difference is that Australia is a new country whereas Italy.. well you know!
In Australia, rules and regulations are followed stringently. In Italy, a 'little' less so!
People often describe Italy as a sort of love story upon arrival, how was it for you? What do you think people should know about living full time in a city like Rome?
It's exactly like that. You can't help fall in love with Italy. The beauty, the culture, the architecture, the history. I remember thinking when I first visited Rome in my early 20s – how can it be that a modern day metropolis goes about its daily business with the Colosseum sitting in the middle of it! I was in awe that the present and past could coexist effortlessly. Having moved to Rome at a mature age, I was very conscious of the fact that my enamored Roman Holiday state and days spent throwing coins into the Trevi Fountain would not be my reality.
I tell people who ask all the time that Rome is not an easy city to live in.
It is a city of contradictions. It's a disorganized, political and institutional mess; The city council is broke and therefore services, cleanliness and order are all questionable. Yes it's chaotic and hard, but it has heart. There is beauty to be found at every turn and always something to do. Aside from the grand monuments and museums, there is always a rich cultural program on across the city. Oh and you can eat fantastically well. Every. Single. Day.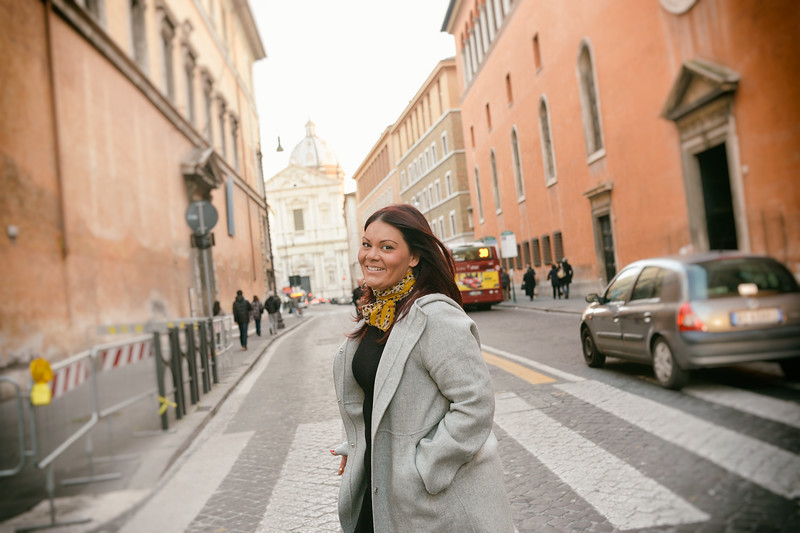 Life here vs. fantasy certainly has its pointed differences. What are you up to here? Could be hobbies, work, passions or all of the above.
I'm a food and travel writer. I write for USA Today, Fodor's, The Telegraph. I contribute regularly to Condé Nast Traveler and CNN. I also write a blog which is my true passion – HeartRome recounts my life and times in the eternal city and beyond. I have a long career in strategic policy, communications, PR and events. So here in Rome for many years I've worked in a consultancy capacity delivering PR and social media projects for clients – always in food and travel sector.
That's quite resume, I know how hard you work and you deserve every positive thing that comes your way. I love how generous you are with others too Maria, don't change! Can you tell me the inspiration behind "Heart Rome?"
It's the diary of the Australian girl who moved to Rome. I knew nothing about blogging until I started. It was 2011 and I'd just moved to Rome. In Melbourne I always had to know what was new and fresh on the restaurant scene and so now I found myself in a new city and a need to get to know it like a local. So in my search for where the Romans eat, I kept coming across blogs – both in Italian and English. That was my first exposure to blogs.
At the time I was keeping friends and family updated on my new life in rome via email. They were so enamored with the concept of what it was like to live in italy and so I thought – why don't I slap all the stuff I write in emails into a blog. In Sept 2011 I opened a WordPress account and the rest as they say, is history! I have readers in over 100 countries and it just keeps growing in popularity – I'm proud of it and very humbled.
Do you have any advice for aspiring travel writers looking to publish on websites like CNN or USA Today? I'm sure they would appreciate your advice.
I always tell people – The secret is, there is no secret! The answer to achieving your aspirations is to work hard. Don't take no for an answer. Be insistent, don't give up and – a lot of people forget this one: be nice! Especially in the freelance writing world – keep at it, even when you feel you're being annoying! Editors receives thousands of emails a week – make your name stand out. And ensure that if you're pitching, you've done your research to assure an editor that your content fits with their publication perfectly.
You recently got a book deal, c

ongrats !

Tell us more about this exciting new project.
Yes! Smith Street Books in Melbourne signed me in December to turn aspects of my blog into a book. "I Heart Rome" is all about food culture in Rome and the unique concepts that make up daily life for Romans (and adopted romans like me!). From the trattoria to the pasticceria, the book will contain all the classic recipes from the roman repertoire from locals and chefs and my stories. I profile everyday roman stories to share with the world my love of Rome and its food which has ancient origins. It is scheduled for worldwide release in October. It's my love letter to Rome.
I can't wait to read it Maria, well done! Speaking of food, since you

write a lot about food in Rome, care to share a few of your favorite places for my readers?
Da Enzo in Trastevere for real cucina romana in your classic hole-in-the-wall family run roman trattoria. You will have to wait for a table – it's so worth it. Flavio al Velavevodetto in Testaccio is also my go-to.
Ai Marmi or Da Ivo in Trastevere or Da Remo for pizza. In my opinion Da Remo is the best in Rome.
Trapizzino at Mercato Centrale or Testaccio – for Rome's fave streetfood snack. Brainchild of roman pizzaiolo Stefano Calegari this is a pizza pocket filled with dishes locals would normally at home.
Pianostrada for a modern and delicious take on Rome. All woman team in the kitchen, I love this place.
And get some biscotti from the most beautiful biscottificio in the world 😉 Tell Stefania at Biscottificio Innocenti I sent you.
I've tried some of those places and love it! Especially Flavio & Pianostrada. Ok now it's time for a drink, b

est spot

(s)

for

aperitivo

?
Freni e Frizione in Trastevere is a local institution. An old mechanics garage, cocktails are great and the buffet spread is mainly vegetarian.
Love love, Sorpasso in Prati area. They do a mean Hugo (my fave cocktail) and have a great menu from substantial plates to cheese and salumi boards.
For wine bar, I like Divin Ostilia near the Colosseum. Also near here is Propaganda.
The new hotspot in town is Romeo+Giulietta in Testaccio. The latter is the pizza section and Romeo is the bar and restaurant. This is Rome's newest dining space and is the biggest ever to open. The cocktails at Romeo are amazing – I love the Giulietta..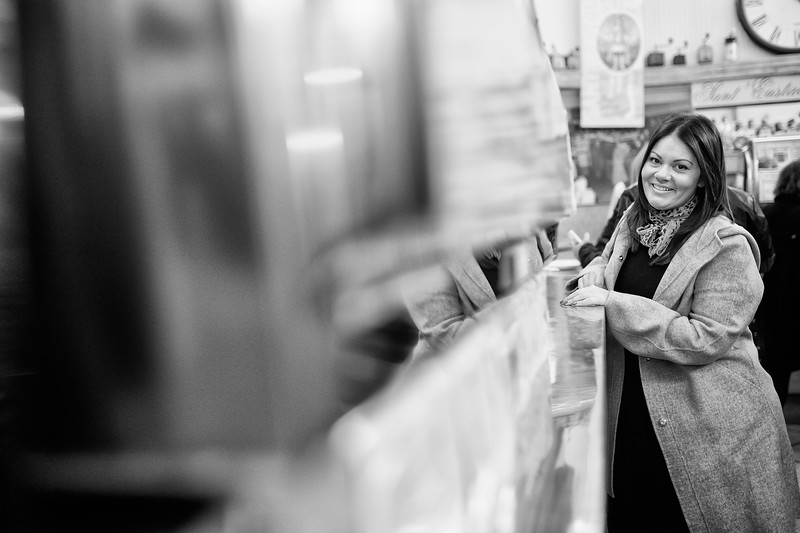 Thank you for this, aperitivo in Rome has always been one of those areas which I was never fully confident in finding.

What annoys you about

Rome

? Feel free to be as open as you want.
The strikes – transport mainly. But it seems there is some sort of strike every week! The traffic. Bad management from the city of Rome (who continues to remain broke in a tourist city that generates thousands a minute!) to the transport and utilities authorities.
But I love Rome in spite of her flaws. There's not a city in the world that's perfect and all in all I always see the positive that shines over any negative – the people are generally warm and welcoming, there's a constant rich program of arts and culture, the food is the best and on some winter days the sun shines and it hits 18 degrees Celsius!
I love this city with everything I got!
It's a city that has stood the test of time – 2000+ years – I sure as hell don't think I'm here to fix what could be fixed. For now this is home, but 6 years ago,
Do you think life in Rome

is for everyone?

Why does it work fo

r you

?

And is this casa dolce casa for the foreseeable-future?
No. Rome is not for everyone. It's not an easy city to live in. It requires patience and above all, a thick skin. It's not a rough or dangerous city, but it's not for the faint of heart. It has grit and character. It works for me because I see it for what it is and I love her unconditionally – without trying to change her.
Being Italian, I'm also very culturally aligned and many things which can get on foreigners' nerves just slide for me. Melbourne was home – so you never know in life!
Weekend escapes: where do you go when you need a break from Rome and why?
My family is from Abruzzo and I have a lot of extended family there. I often head there – especially for holidays like Easter. The towns around L'Aquila province are so pretty, mainly mountain perched and the food is to die for. I get my lamb and pork fix plus a sugar hit in Sulmona – home of confetti (sugared almonds) and torrone (nougat).
I have close friends from Gaeta which is on the Lazio coastline and is gorgeous and laid back. I try to get there as often as I can. Anything with good food, beach or spa is my idea of a great weekend away (or all of the above).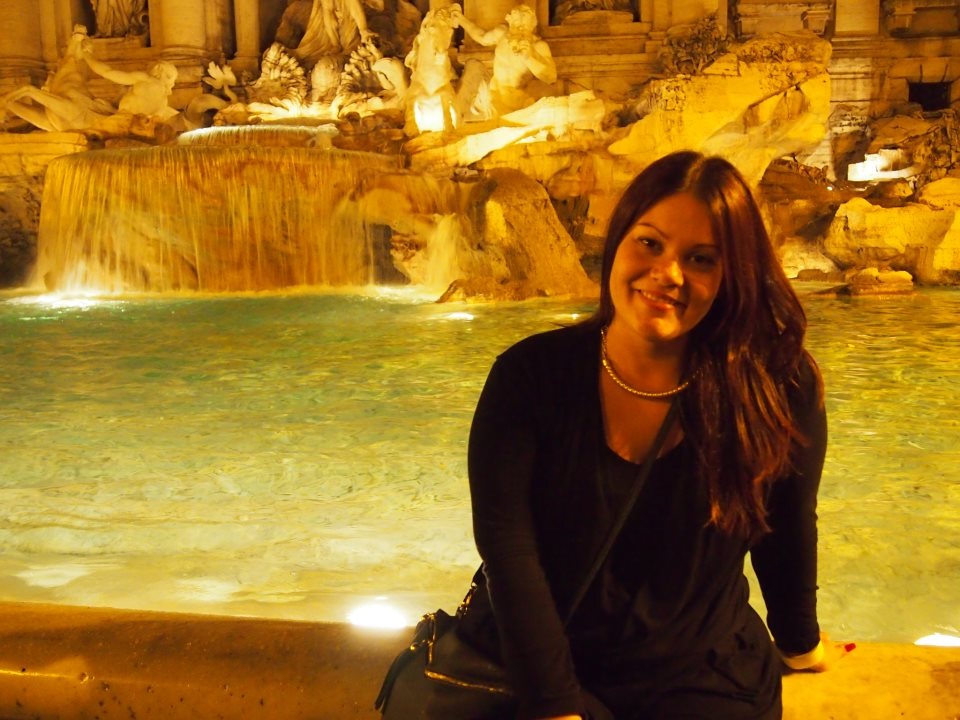 If you had to m

a

ke up a tagline for

Rome

accord

ing to

Maria

, what would it be?
Rome. Can a love affair last forever?