There are hotels, then there are incredible places to stay, brimming with history through its sturdy stone walls. A place that tugs at the most curious strings of your soul, wondering "who else passed through these hallways." The Augustine Hotel is exactly that, a monastery and luxury hotel blended together and nestled comfortably in the beautiful red-tiled Mala Strana district of Prague.
For first-timers to the city like us, the location was absolutely ideal. An easy 8 minute walk from Charles Bridge, the neighborhood was perfection when it came to exploring what is one of the prettiest and most popular cities in Europe at the moment, the architecture takes your breath away and the cheaper-than-water beer isn't too bad either.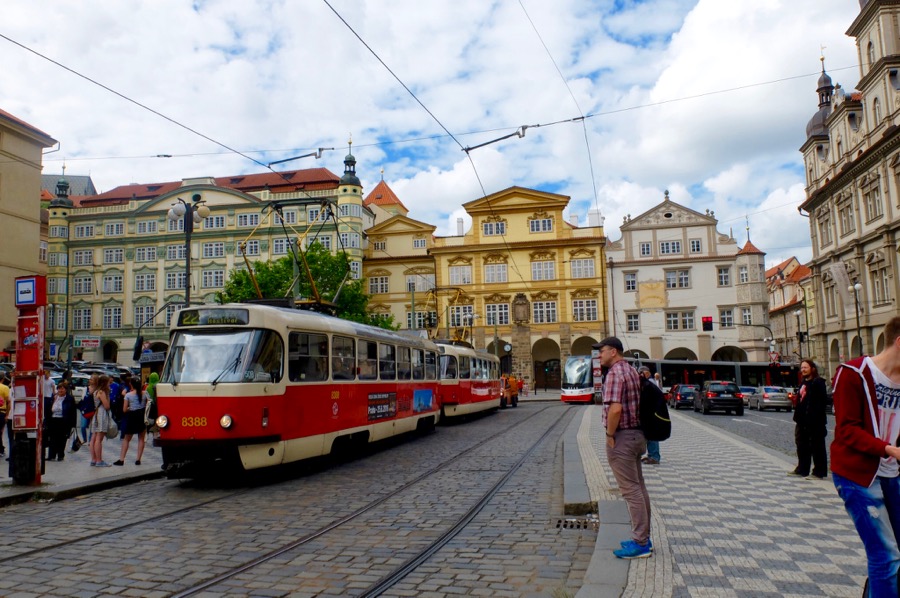 St. Thomas In Prague
More of a mysterious complex than your average luxury hotel, everything is centered around the 13th century St. Thomas Church of the Augustinian order. One moment, we were standing in the hotel, and just one keyhole away was the church. Pretty cool.
St. Thomas's church was built in 1285 and sub sequentially burnt down by the Hussites in 1420. The baroque architecture that you see there now is the result of an 18th century Baroque redecoration. Make sure to check out St. Augustin's life depicted in the frescoes by Vavřinec Reiner.
You'll spot portraits of the monk peppered around the hotel and symbols of its traditions in interesting spots. For example, after a walk through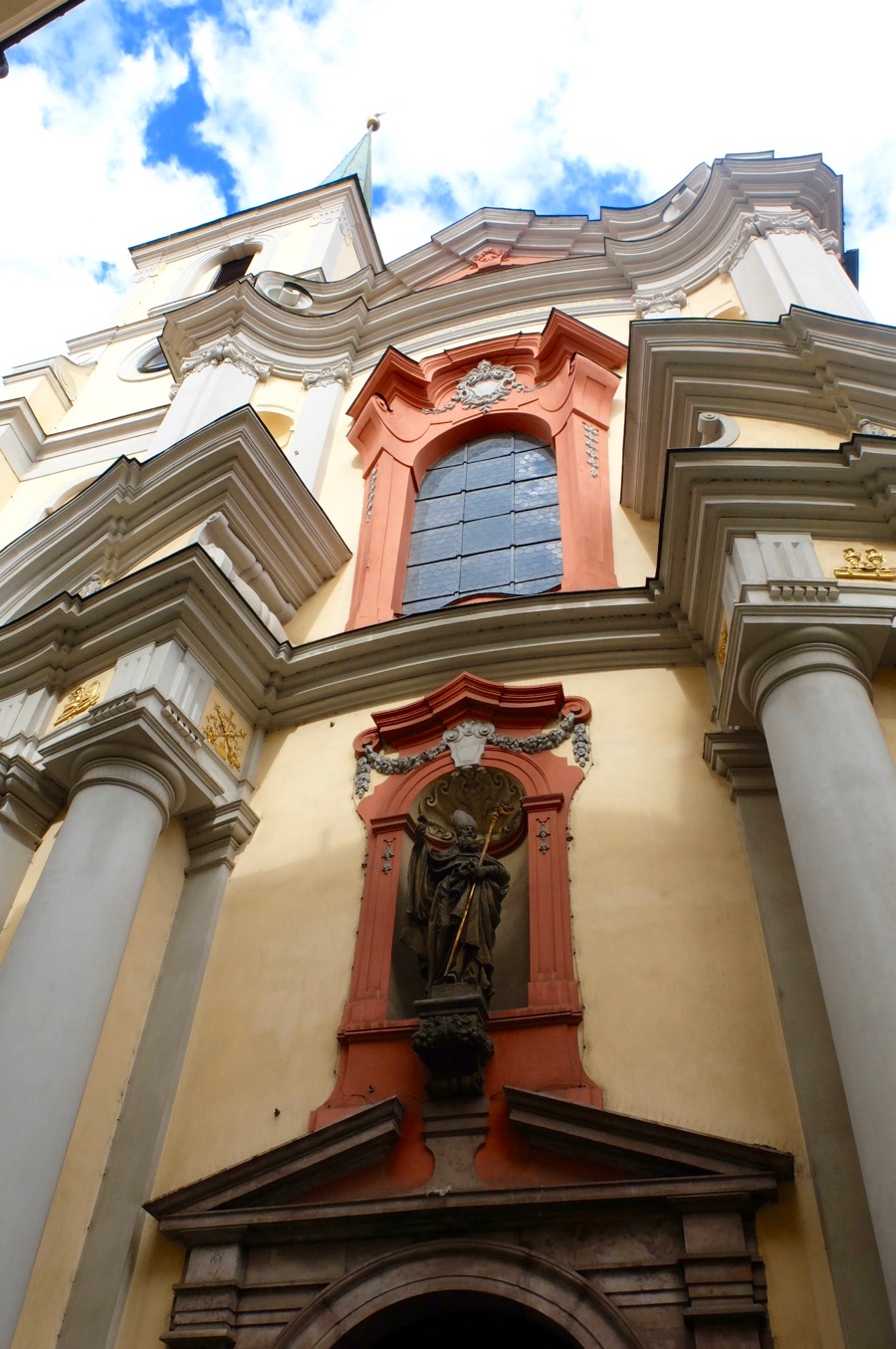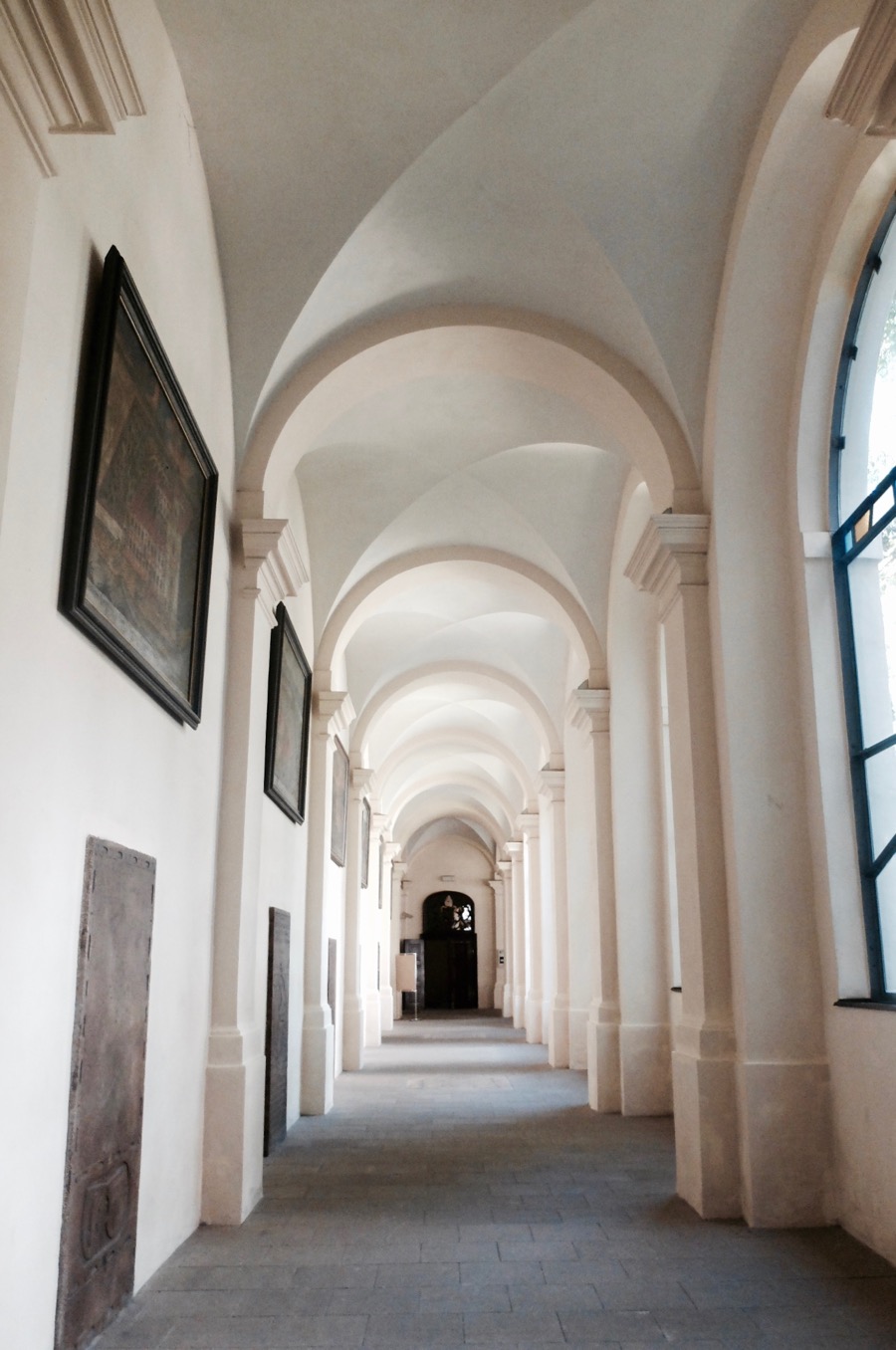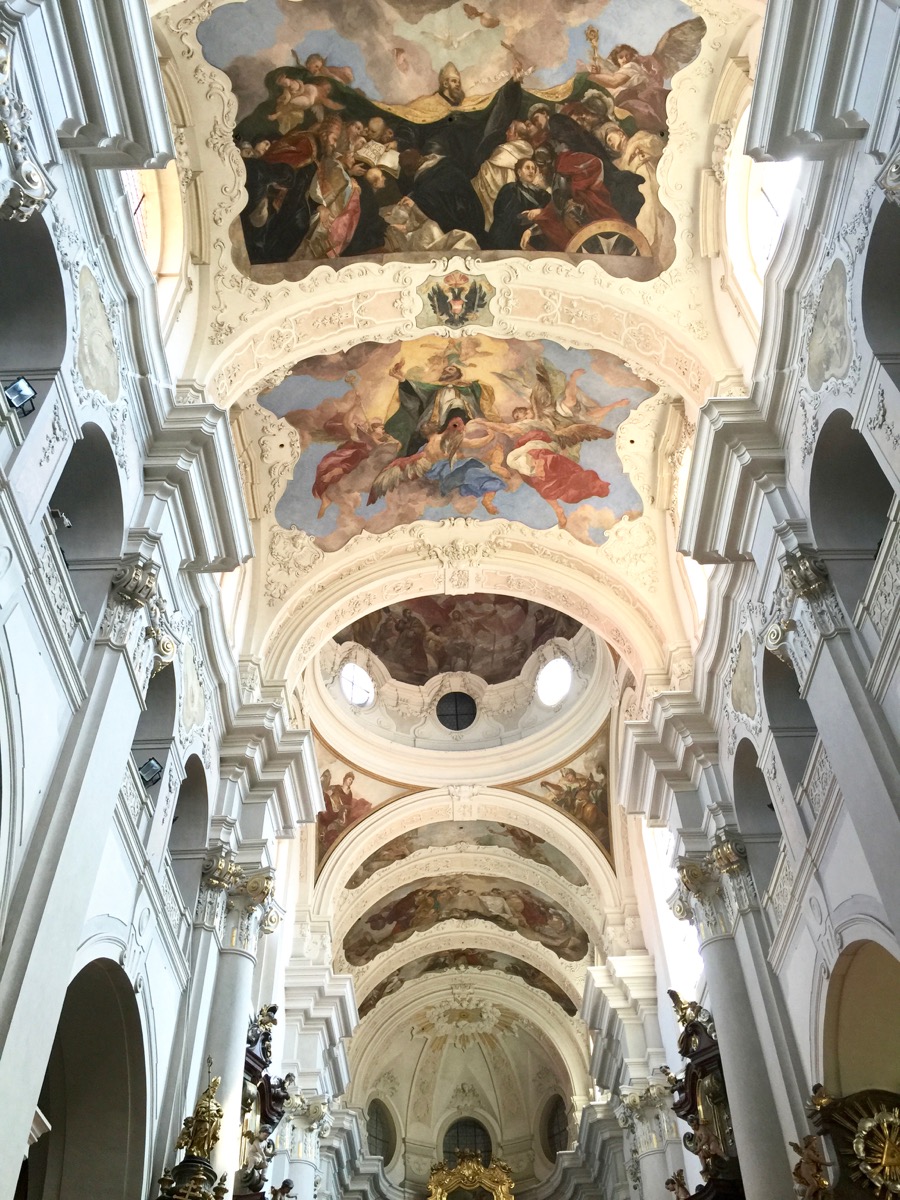 Just as important as the church itself is the local beer made by the monks here, which they have been doing since King Charles IV allowed the production in monasteries from 1352. For 600 years the monks have perfected and honed their recipe, surely with plenty of personal taste tests.
Now production no longer takes place in the hotel, but the monks allowed the secret recipe to be passed to a local brewery near Prague (smart move) and this this precious drink remains a steadfast institution to the hotel and locals in the know. I drank pint after pint of its dark, frothy goodness, you would think I'd be a "blond" beer gal but this, I could sip for breakfast folks. Consider me a hops and lager convert. You could say I've come a long way from when I thought a Bacardi Breezer was an acceptable form of alcohol. You could say the monks know best. Guests can still visit the old brewery in the hotel ballroom.
History reinvented in luxury surroundings
While I don't often review hotels, we have enough sites for that – this was worth talking about. We had such a beautiful and relaxing time here, I would want anyone else to have the same. I'm not the kind of girl who is into large nameless hotels, all inclusive with three infinity pools and sugary drinks. Instead the places that capture my heart the most are ones that aren't always the most obvious, instead pass me  the ones that keep you dreaming at night long after your stay. I imagine a mystery novel could be conjured up here, something along the lines of The Historian aka the debut novel of author Elizabeth Kostova.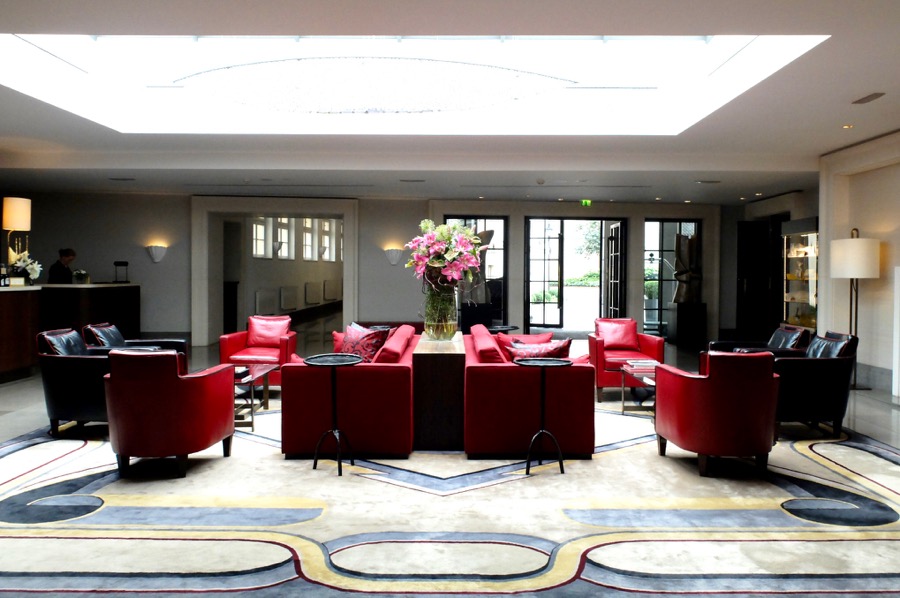 During our three nights here, I actually felt like I was in Prague, immersed in the depth of this city's amazing history and step footing in 600 years of history, if not more. I liked the modern blend of decor in an interesting juxtaposition with the complex's historical corners. On one end of the hallway, you'll see two large doors that open up to a "wall of fame" where celebrity clients have left their signature in time in yet another quirky corner of The Augustine.
As far as breakfast went, this place has it all.
A sumptuous buffet with plenty of interesting options and you can order from the menu of hot items such as eggs benedict, poached eggs or french toast. Nico, ever the more healthy one always goes for dried fruit while like your average American the word "eggs made to order" made my eyes light up like a Christmas tree. All in all, we loved breakfast.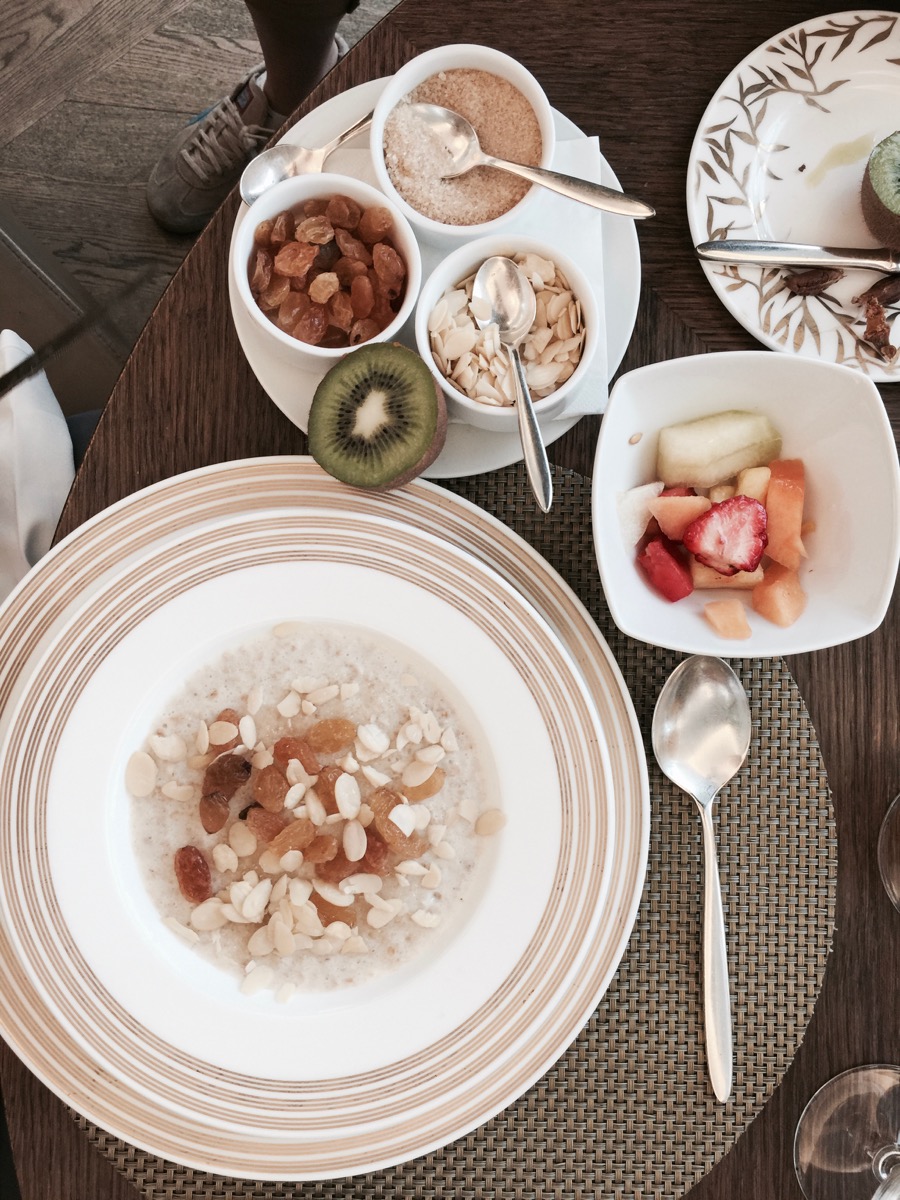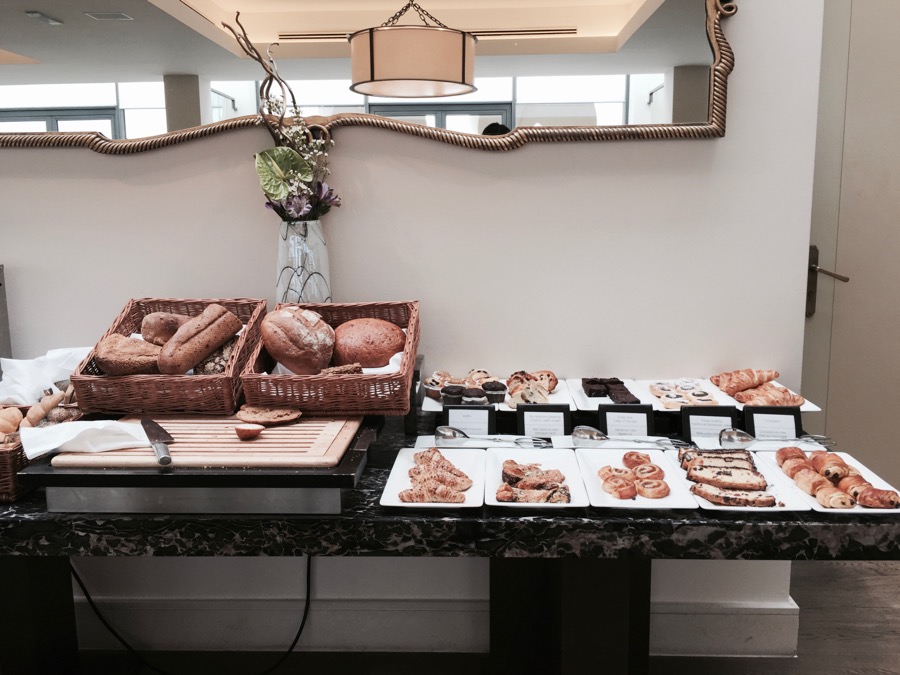 Feels Like Home
Nico and I were absolutely wowed that this was going to be our "home" for the next three nights, especially when we checked into our lovely room. After our long road trip from Munich, it was time to stretch those legs as well.
What I adore about any nice hotel we get the pleasure of staying in, is that first complete walk through. My childish excitement never wanes when it comes to check out the hotel. The basic design of The Augustine's 101 rooms lends to the avant-garde Czech Cubism movement of the early 20th century, with comfortable plush furniture in purples and a soft yellow, all of which beg for a night in.
I got some of the best sleep of my life in that room, and wow did I need it. The monastery's strong point is that the place is quite quiet (as long as you aren't in a room facing the trams), probably because of the monk's solitude however any guest who has been awakened by a screaming couple gets me on this.
The marble bathroom was large and spacious, ornate without being annoying. I loved the stone wing jutting out from the wall over the bathtub (which yes I used because honestly, what self-respecting gal doesn't love a good bathtub).
The Augustine also has a magnificent three-storey Tower Suite boasting 360 degree panoramic views of Prague's Old Town, while I didn't see it for myself in person as it was booked when we were there, it does look absolutely spectacular for those not on any sort of budget.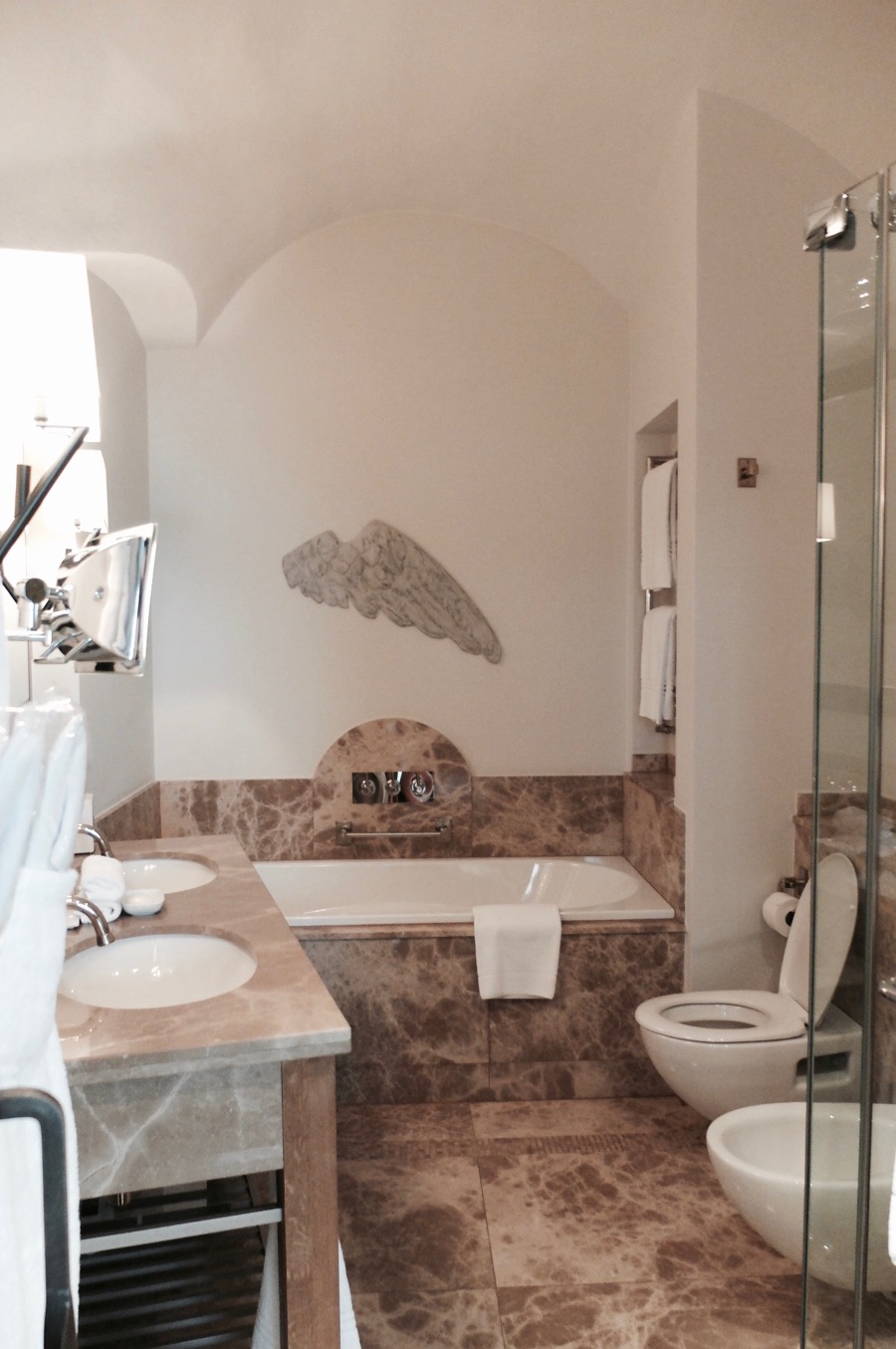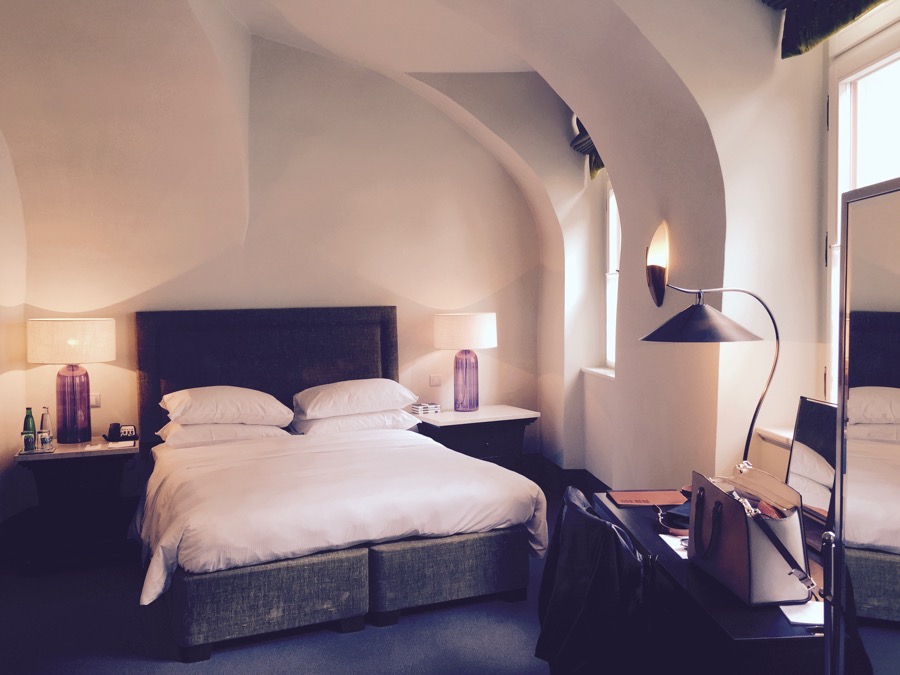 If you haven't guessed it yet, monks are the forefathers of tempting tipple
There is something about men of the lord and booze. While I can think of a 101 ways to joke around about some of the holiest people on the planet, I'll just say this. Ever since I moved to Italy, I am much more quickly versed in interesting alchemy concoctions of the alcoholic variety which seem to always have a monastic background. In Florence, look no further than the elixirs sold in Santa Maria Novella's fine pharmacy. And here, in the middle of Prague, the monastery has its own brewery, traditions are traditions.
One of the most impressive focus points of this place was the Refectory bar 1887, a colorful, eclectic and ornate room where one could get a cocktail all inspired by the spiritual prowess that lies within these walls, and you can toast to Blondie who is featured behind the bar. Before, this was the room where monks took their meals and prepared for the masses.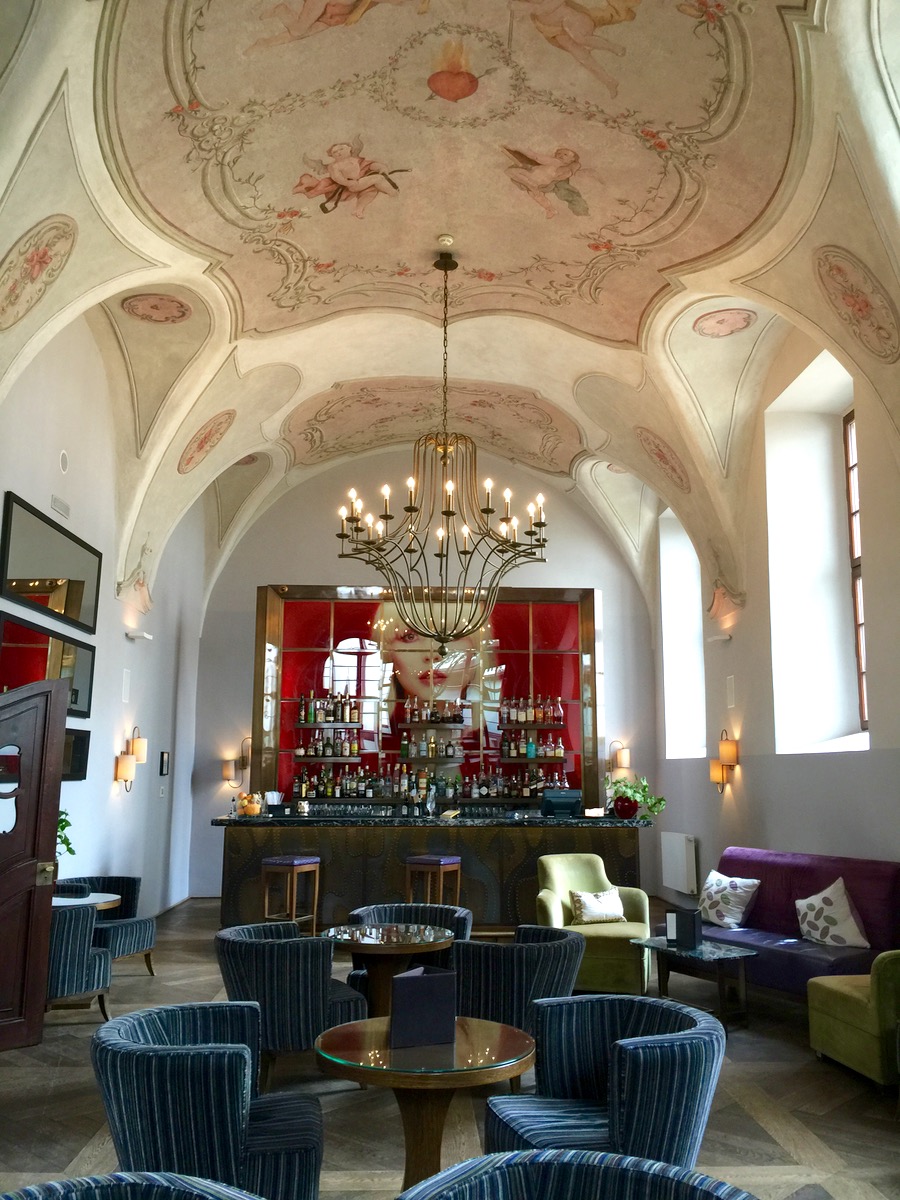 Alternatively, you could take advantage of the fine weather and have a drink in the outside Sundial garden like we did. They have an impressive selection of cocktails and guys, you know I love my cocktails. The standout stars were part of their sinful "archangel" selection, my favorite being the appropriately-named Micheal, a beautiful blend of Bulleit Frontier, St. Raphael Rouge, St.Antoine absinthe, KV 14, grenadine, with a lovely orange finish.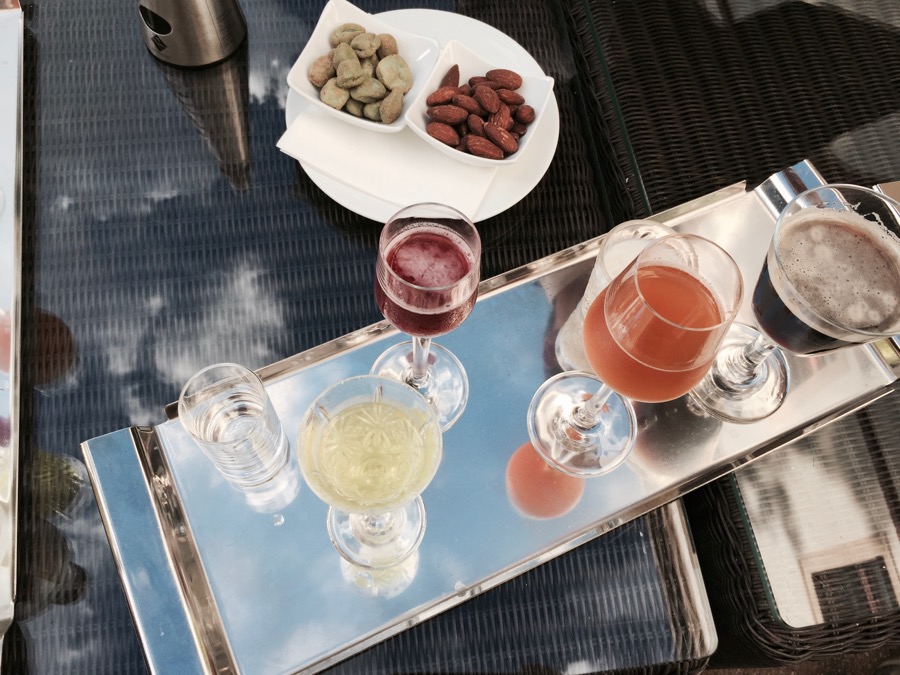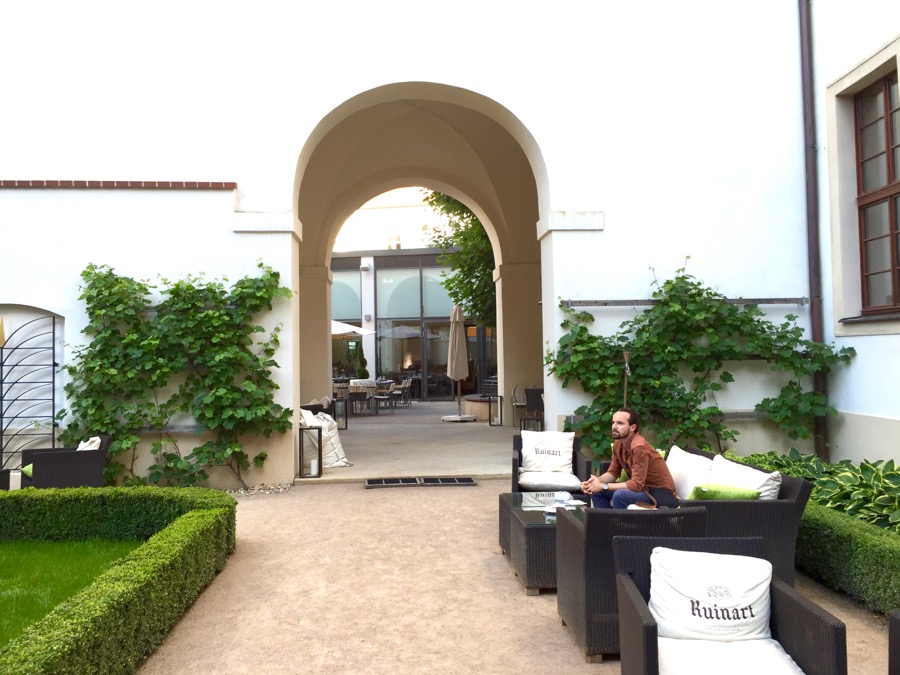 Restaurants in hotels have come a long, long way
Truth be told, I've never been to keen at eating at any hotel restaurant. Thinking of them as having subpar, international dishes that reflect nothing of the local culture at bay. Basically you need to make sure that your guests have something to eat.
However, insert my foot outside of said mouth and guess what. Restaurants in hotels can be some of the best places to eat in Europe, far from the bland options of yesteryear. I learned this firsthand in France, where even the most banal looking places in small hotels in the sleepy towns surrounding Baie de Somme close to the Belgium border impressed our palates.
At The Augustine, their restaurant has managed to combine a fusion that actually works. Far from the weird, overcomplicated blend of food that makes no sense that you often find when "international fusion" is listed, instead our lunch on the last day of our trip here was one of our best meals we had in the Czech Republic.
Chef Marek Fichtner is a local celebrity, a judge on the Czech Masterchef series which I pretty religiously watch both in Italy and the USA. His creativity is evident on every platter. I ordered the braised pork in St. Thomas's beer (of course) which was so perfectly cooked the meat practically melted in my mouth, which so nicely paired with the crisp of the red onions and tiny chanterelles.
Holy hell (sorry for cursing in a monastery), this was amazing. 
From starters to main courses, everything was around the 14-21€ range, extremely reasonable once you set eyes on the execution of the cuisine. I'd absolutely take a cooking class with Chef Marek in the future, or attend a Thursday bbq in the monastery's gardens.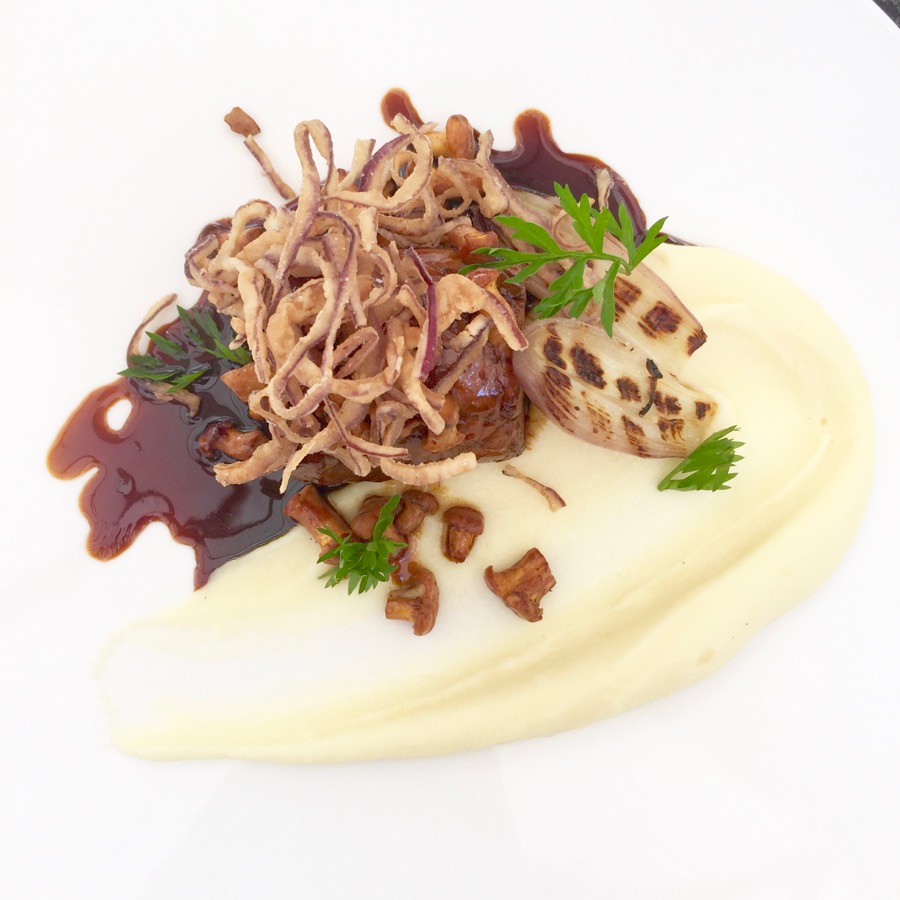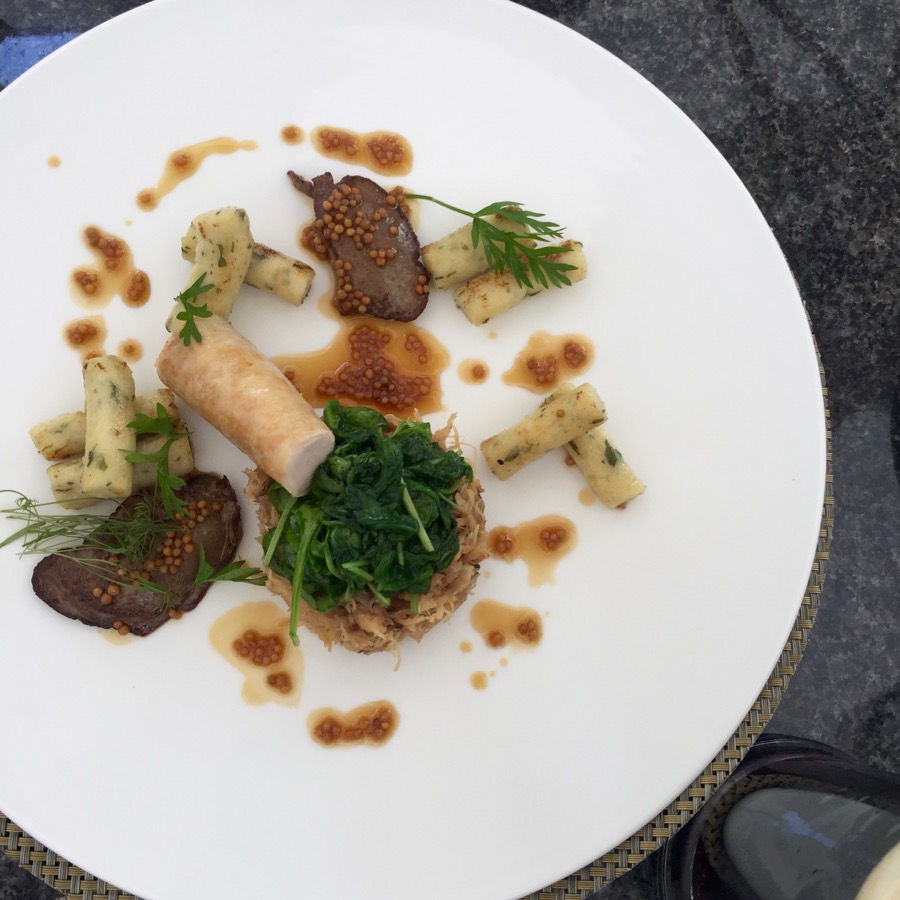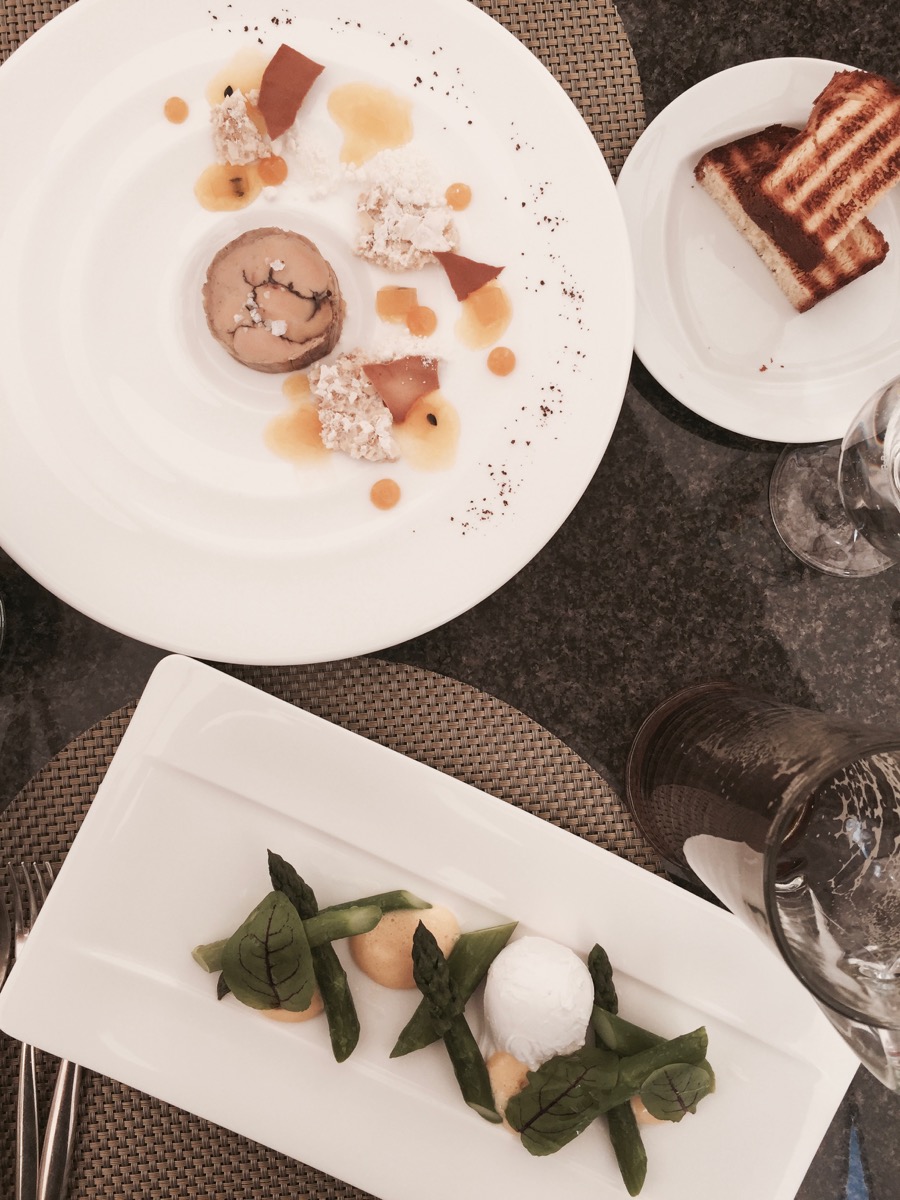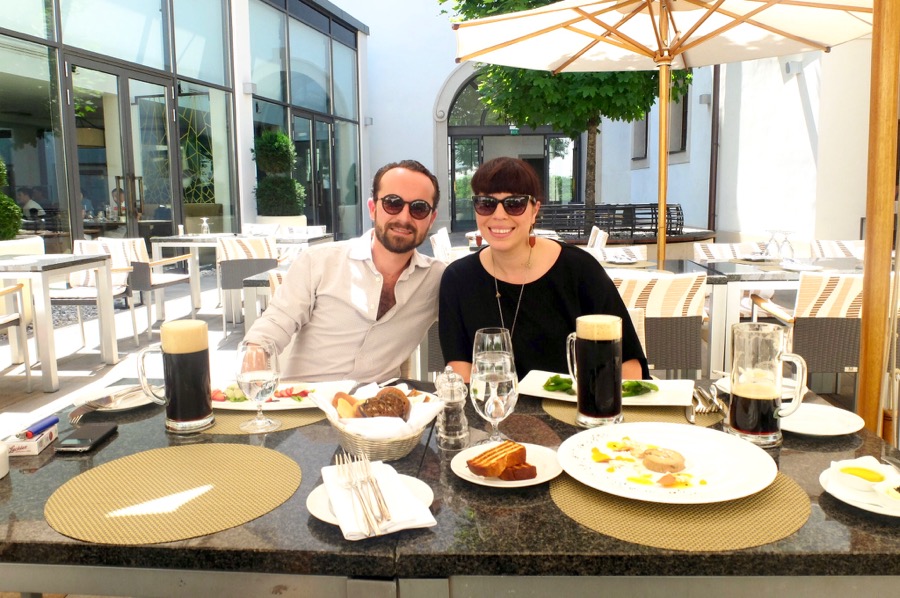 The Augustine graciously hosted us during our stay in Prague but I can assure you that everything I write is 100% my personal opinion.
The Augustine Prague: Part of Starwood's Luxury Collection
Address: 
Letenská 12/33, 110 00 Praha, Czech Republic
Phone: +420 266 112 233, Rooms start at €352 a night.