Arrivederci January, benvenuto Febbraio! It's been almost a month since we've been back in Florence and everything feels pretty much back to normal which means time to make my February events list. Work has recommenced with gusto and we have a very happy beagle on our hands. I have really thrown myself into studying more social media strategy for the coming year, it seems to change faster than the weather but I am enjoying trying new platforms like snapchat and steller stories. Florence has taken on quite a beautiful vibe lately, the piazzas empty in the evening hours and new restaurants seem to be popping up all over the place.
In fact I added a few new spots to my 'New and Noteworthy' section if you're interested. The cold snap seems to have disappeared and many of us have been switching off our heaters to avoid that scary gas bill in February. This month in February events is a little less full than that of January or the coming March (when food fair 'taste' takes over) but it certainly is the time to be here, before the hoards of people arrive from March-October.
Expect a lot of new posts this month because I am super motivated lately to share some hidden finds in Florence and beyond, though it might be the fact that I am guzzling coffee like there is no tomorrow! Also keep an eye out on facebook group Creative People in Florence who often have really awesome events. Also have a peek at what the British Institute is up to because they often host fascinating lectures about the history of art, culture and cinema along with afternoon tea. Last but not least NYU Florence always hosts interesting lectures and events, have a look at the La Pietra Dialogues online here.
https://www.instagram.com/p/BBKJIYLRTEA/?taken-by=girlinflorence
Plus it has inspired us to embark on a few more day-trips planned this week, I'll be heading to Arezzo this weekend for the monthly antiques fair (one of the most important in Italy) and hopefully a stop over at one of Tuscany's famous hot springs. In the meantime, have a look at these events which I add to all throughout the month, and keep me in the loop if I missed anything.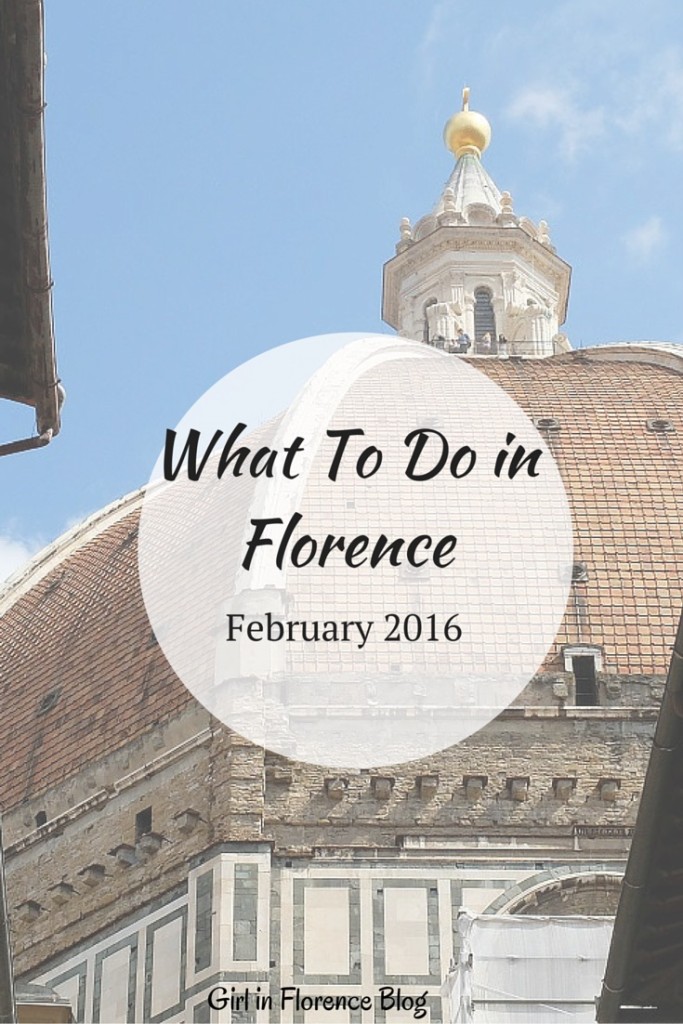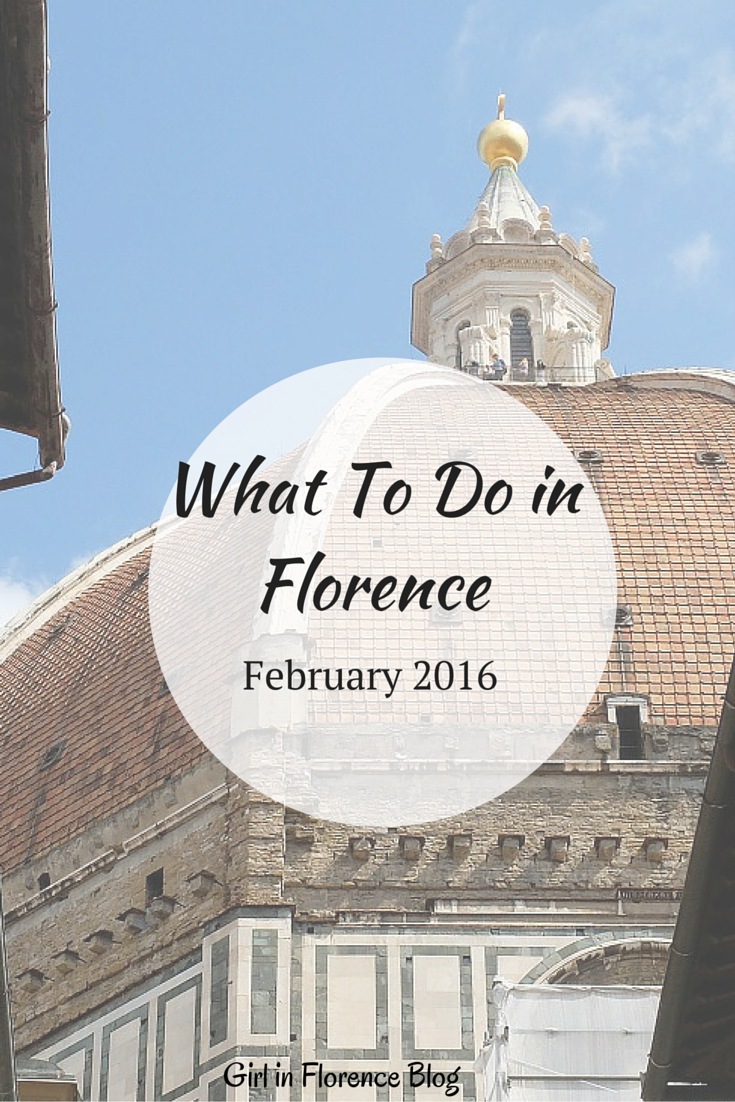 Meetups | Speakeasy Multilingual Happy Hour — Conversation in English/Italian, Feb 3 & 10th
I also try and seek out cool meetups for people who are looking to make friends or improve their Italian here in Florence. This group meets up twice a month and seems like a great opportunity. The meetup point is at a place I personally adore, the Circolo A.S. Aurora, Vasco Pratolini 2, Piazza Tasso. They make a great moscow mule in a place that is much less frequented by tourists. Feb 3 at 7:00 PM to Feb 10 at 8:30 PM. More info here and you can write the organizers at [email protected].
Open- Mic | February Open Mic at Tasso Hostel Florence, February 3rd, 8:30pm
Text from Facebook "The first Wednesday of every month the lounge lizards, bards, vates, ovates, griots, laureates, rhymesters, troubadours, lyricists, minstrels, librettists, indeed all of the followers of Orpheus and King David converge on an ex-Catholic girls-school of the Oltrarno to school the porcelain ears of the English-speaking community of Dante's hometown in the name of the mad poet Torquato Tasso and his midnight flight to Naples dressed as a renegade monk to escape the clutches of the Duke D'Este. We escape in words, song, and performance and nest in the auricular cavities of the faithful. Come join in the sacred circle with voice, ear, and mind. Your are welcome to perform, welcome to listen." Address: Via Villani 15 (piazza tasso area), event details here.
Carnival | Trionfi di Carnevale 2016, February 6-7th, Fosso Bandito, 10am-6pm
In honor of the carnival season, cool spot Fosso Bandito (in Cascine park) has arranged a 'carnivale day' complete with face-painting, an ice-rink, games, sweets and more. And yes it's free to go! More info can be found here. 
Art | FREE Museums (yes I said Free) the first Sunday of every month, February 7th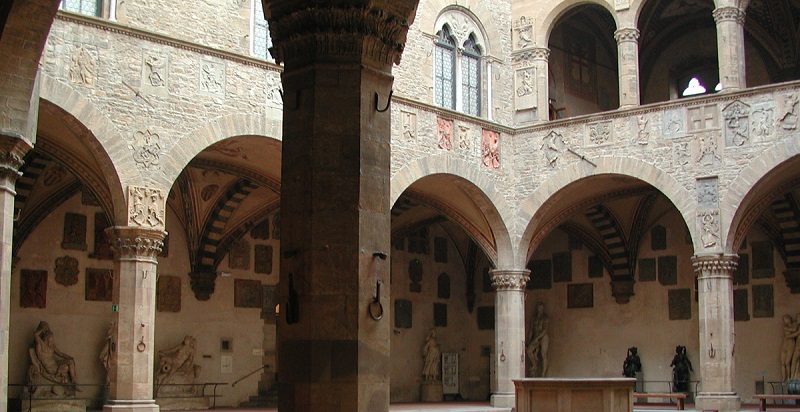 And it's back, free entrance for all of the state museums in Florence, every first Sunday of the month (Uffizi gallery, Accademia, Palazzo Pitti). In addition local residents can also visit city museums free of charge. Yes the major museums will be crowded so unless you have the Firenze card, you can't skip the line on first free Sundays. My recommendation is to either go first thing in the morning or an hour before closing to not kick yourself in the butt in a long line. Also consider visiting less well-known state museums such as the Bargello (which is fantastic!) and the Medici Chapels and San Marco (only open in the morning).
Museo di Palazzo Vecchio (hours 9.00/23.00), **Torre di Arnolfo which has the best view of town (hours 10.00/17.00, 30 people every half hour), Scavi archeologici di Palazzo Vecchio (hours 9.00/19.00, 25 people every half hour), Santa Maria Novella (hours 13.00/17.30), Museo Stefano Bardini (hours 11.00/17.00), Fondazione Salvatore Romano (hours 10.00/16.00), Museo Novecento (hours 9.00/18.00), Cappella Brancacci in Santa Maria del Carmine (hours 13.15/16.45, last access at 16.15,30 people every half hour), Museo Gino Bartali (hours 10.00-16.00), Museo del Bigallo (hours 9.30-12.00)
The full list and more details can be found in this list by Discover Tuscany.
Live Music With Patti DeRosa | Finnegans bar on February 5th at 10pm, Speakeasy 23 February 7th at 7:30pm
I included this event on the behalf of a FB message letting me in on these two live-music evenings. Patti DeRosa is a singer-songwriter-guitarist from Boston, USA. She is currently living in Florence, and is happy to be both Italian and American. She performs original acoustic music in a style that is peppered with rhythm and spice, simmered with the flavors of folk, jazz, R&B, & rock, and served piping hot. Her eclectic mix of musical magic and engaging stage presence creates an unforgettable type of performance that is passionate, insightful, topical, and full of attitude. Patti has released three CDs: "Packing My Bags – Patti D Live", "Secrets and Stories",and "Paradise". See www.pattiderosa.com for more info."Her voice, songwriting, and guitar ability blew me away the first time I saw her…" Jordan Burns, Flo'N the Go – What's Up in Florence
The upcoming gigs are
• Friday, February 5th at Finnegans at 10pm (Via S. Gallo 123r)
• Sunday, February 7that Speakeasy 23 at 7:30pm (Via S. Niccolo 23r)
5:21PM
Temporary Exhibit | The Best of The Duomo, Until February 12th, Museo dell'Opera del Duomo
At the Museo dell'Opera del Duomo there is currently a special exhibit every day from 4pm-8pm containing a collection of 150 photographs that tell the story of 720 years of the Opera di Santa Maria del Fiore from the place where it all started. This is an exhibition dedicated to all those who participated on instagram, captivated by the beauty of the Cathedral Square, shared their Duomo shots with @museoduomofi. In fact I think one of my shots is over there so I better go check it out! More info here.  It's worth going also to check out this awesome museum that was recently renovated.
Walks | See Florence With A Local, Alexandra Lawrence's February Tours, Feb 8th, 13th, 20th & 27th
I get so excited with Alexandra sends me her 'explore Florence' walks list for the month because I absolutely adore going on these adventures. Her affordable tours, designed at sharing what she is personally passionate about in Florence, are such a treasure for people like myself who live here and just want to discover places that they have yet to visit. I highly recommend signing up for one as places typically run out quite quickly. Just write her at explorefl[email protected] to save your spot, and hopefully see you there!
Monday, February 8th at 3pm
Badia Fiorentina (back by popular demand)
15 euro
This is one of Florence's greatest treasures hidden in plain view! Founded by the family of Ugo di Toscana in 978 AD, the abbey houses among other things, a work by Filippino Lippi, two outstanding Renaissance tombs by Mino da Fiesole, and a stunning cloister with a surprise big-name artist doing part of the frescos. Open on Monday afternoons only.
Saturday, February 13th at 10am
Visit to the exhibition "Prince of Dreams: Joseph in the Medici tapestries by Pontormo and Bronzino" at Palazzo Vecchio
15 euro + 2 euro ticket
In 1545, Duke Cosimo I commissioned Jacopo Pontormo and Agnolo Bronzino to create a series of 20 drawings of Joseph the Hebrew to be woven into tapestries by Flemish masters. The glorious tapestries were then hung in the Palazzo Vecchio's Salone de' Dugento until 10 of them were removed by the King of Italy in 1882 and brought to the Palazzo Quirinale in Rome. This exhibition is the first time since then that all 20 of the tapestries are back together in their original setting. If you are interested in reading more about the exhibition, please see this Italy Magazine article.
Saturday, February 20th at 3pm
Palazzo Medici-Riccardi
15 euro + 7 euro entrance ticket
This visit will focus on Medici patronage and events in the 15th and 16th centuries, including an analysis of Cosimo the Elder's collection of antiquities; Lorenzo the Magnificent's 1469 blowout wedding celebration; Piero's role in the commissioning of the Chapel of the Magi; and the change in iconography preferred by the family following their 1512 return to Florence.
Saturday, February 27th at 10amGrande Museo dell'Opera del Duomo
15 euro + 15 euro entrance ticket
After three years, the highly anticipated restyling project of one of Florence's most beloved museums is complete! Please join me as we explore the new Opera del Duomo museum where we will visit with old favorites like Michelangelo's Pieta', Donatello's Magdalene, and Ghiberti's Gates of Paradise, in addition to being introduced to myriad new aspects now part of the new (much) larger museum space.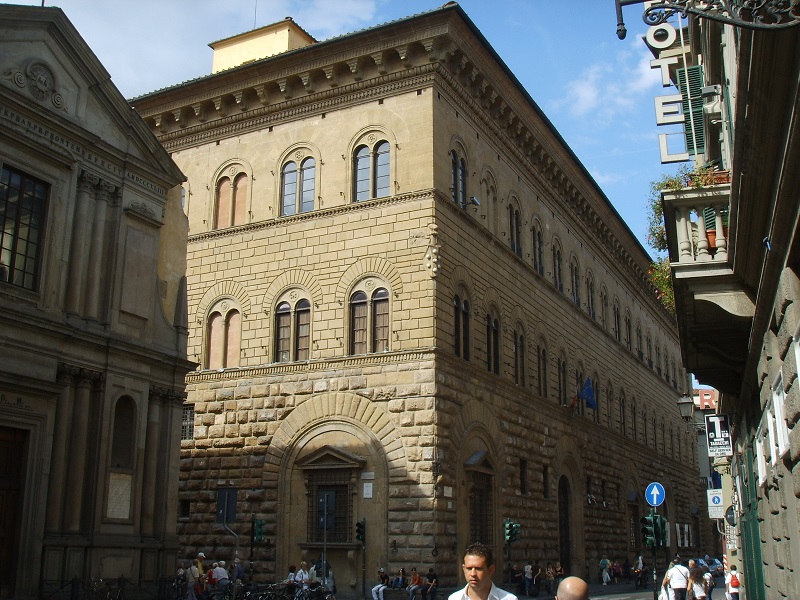 Food | Chocolate Fair 'La Fiera del cioccolato' in Piazza Santa Maria Novella. February 12-21.
Chocoholics unite! If you can't make it to the epic Chocolate fair in Perugia, don't worry because the chocolate is coming to you. Artisan chocomakers will be at a special fair lasting ten delicious days in piazza santa maria novella. This is probably dangerous for people like myself who use any and all excuses to indulge in sweet treats but hey, YOLO right? The gym membership starts tomorrow.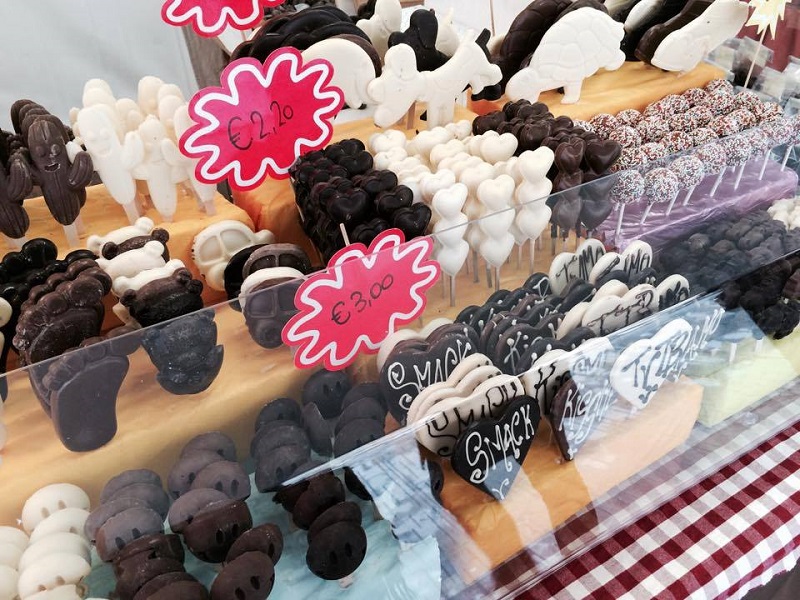 Aperitivo Love | Il Borro Tuscan Bistro, February 12-14th, 7pm
A recent find for me in Florence was a tasting at Il Borro Tuscan Bistro which is along the Arno river. A beautiful spot to say the least, the wine is pretty damn awesome too which is why I am excited to share a weekend event celebrating Valentine's Day and their special-for-the-event wine-based cocktails. You can go anytime during the weekend, the price is Cocktail + 3 Tapas €12,00 (which all sound delicious). Have a look at their event page here.
Kiss | #BacioalPiazzale, piazzale michelangelo, 3pm, February 14th
Celebrate Valentine's Day Surrounded by kissing couples in the city's panoramic terrace at piazzale michelangelo. The fun starts at 3pm that Sunday. This is part of a special inauguration of a car-free piazzale. More details can be found here 🙂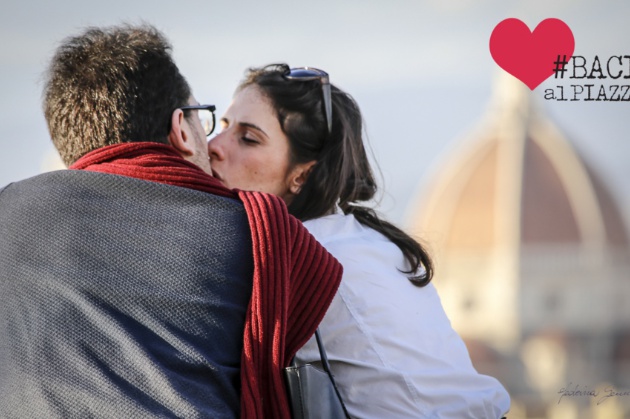 Wine | Chianti Lovers Event, February 14th (4pm-10pm) at via Cascine 35, Florence
As if life could be better, there is a wine event on Valentine's day (which let's be honest is soooo better than flowers). Come taste wine ar the Chianti Lover's wine event which brings together a fun audience of local professionals and lovers of the tipple alike. 15 euros to enter. As per usual, the official link doesn't actually work so I won't bother providing it. Here is the FB event listing which is surprisingly devoid of info too, trust me, just show up and you will get your wine :).
Additional Valentine's Day ideas could be a little urban hike, ending with a picnic (depending on the weather), perhaps a sweet treat from the best pasticceria in Florence or dinner at one of my favorite restaurants.
Soccer | Fiorentina Matches, February 3rd, 14th and the 28th, Stadium Franci
One fun activity this February is to see the Fiorentina football club play a few matches this month on their home turf. Nico and I went for the first time last year and actually had a blast. Plus you will meet many, many excited Italians. Who wouldn't want to do that? ;-). The February 3rd match is against Milan (8:45pm), on the 14th they play against Inter (3pm) and on the 28th against Napoli, 3pm. You can get your tickets here. Address: Viale Manfredo Fanti, 4, 50137 Firenze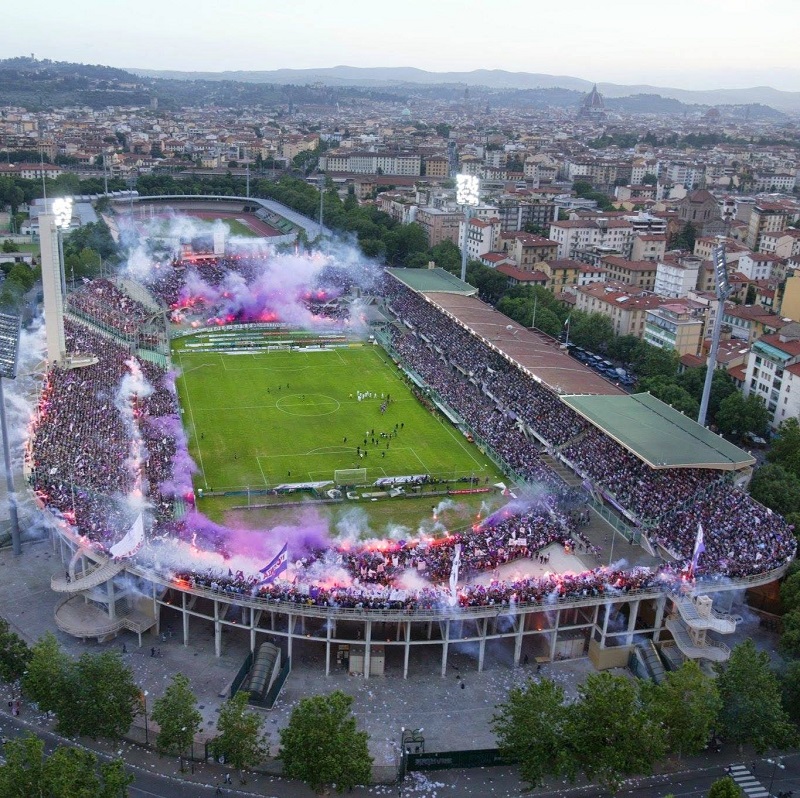 Art | Florence Capital 1865-2015 Exhibition, Modern Art Gallery, Palazzo Pitti – Florence, Until March 3rd
Continuing the celebrations of the 150th anniversary of Florence as capital of Italy, this special exhibit at one of my favorite museums in Florence, the Palazzo Pitti, is dedicated to the king's stay here during that era in the city. Florence as capital of Italy only lasted six years but many changes were made during that time, including the creation of the wide boulevards surrounding the city and tearing down of the city's walls but also the creation of piazza della repubblica as we know it today. Open Tuesday – Sunday 8.15am-6.50pm, Tickets:
13€, reduced 6,50 €, free for those under 18. The ticket includes the Modern Art Gallery, the Palatine Gallery and Royal Apartments (while the Palazzina della Meridiana is included in the Costume Gallery ticket). more info here 
Dance | Danza in Fiera, Dance Fair, February 25-28th, Fortezza di Basso, more details here.
If you have a passion for dance, this is one cool event at the Fortezza di Basso that you certainly don't want to miss. Danza in Fiera is an annual event bringing dancers from all realms together in one 4-day smorgasbord of action. Country dance, ballet, freestyle – they do it all! Open Thursday 15.00 – 20.00 : Friday, Saturday and Sunday 9.00 – 20.00. Ticket prices: 1 day – 15 euros, all four — 40 euros (free for kids under 8 years old). The full range of events can be seen here. 
Antique Market | Piazza Vittorio Veneto. When? February 20th and 21rst, 9am – 7pm.
Where? Cascine. What? This is the monthly antique market which is typically at the fortezza di basso but has moved to Cascine (starting this weekend). It is the kind of place to discover odd baubles, find things like antique coat hangers and browse through old maps. I love it and I think it's a great excuse to get to know Cascine park.
Concert | Queen by duo Brian May and Kerry Ellis, February 24th, Obihall, 9pm
I love Queen and I know a lot of other people do to so I had to share this concert featuring Brian May (the band's lead guitarist) and Kerry Ellis to take place later this month at the Obihall space along the arno river: exact address: lungarno Aldo Moro. Take bus number 14 from the station towards 'via ripa' or 'girone'. More info here. Tickets start at 22 €.
Cinema | Original-Language Movies at The Odeon. When? The month of February. Where? Odeon Cinehall, piazza strozzi.
I went ahead and bought Odeon cinema ticket package so I am actively promoting any trips to the cinema with friends. We already saw the beautiful Carol and a few others and I am so excited for this month's lineup, including a flick I've been dying to see, Joy. Films at the Odeon are in their original language.  And there are plenty this month including 'The Hateful Eight, How To Be Single, Goya" etc. Price: 8 euros for a normal ticket, or you can get a pass for 8 shows for 44 euros. Program for this month.