This week I interviewed a French friend of mine who does a job very similar to myself. She too, works in the communication industry and has started a blog (in French) all about lifestyle, fashion and personal recommendations. We met last year, I've always been curious about International bloggers who write about Italy, they always a very unique perspective and I tend to read what they have to say with gusto, using google translate in my browser to (hopefully) understand the gist of their posts. It definitely helps with my French language-learning.
Alice is one of the people who knows what she wants, and doesn't want. I admire her passion and drive, and all that she has done in a few short years in Italy. Moving here, learning the language in a few months and getting a kick-ass job (in Italian standards) is nothing to sneeze at. Now her life is changing after having her beautiful baby Leone, but she is expanding her blog which I really enjoy. She is an eye for fashion that I wish would run off on me, and she happens to be a lot of fun to be around too. Enjoy her perspective on life in Florence, becoming a mother and the job situation – a topic that I always seek to ask because I get so many emails regarding this subject. Better to hear from those who's experiences differ than mine.
Name: Alice Cheron
Nationality: French
Profession: Communication Manager at Aruba
Favorite drink: gin tonic
Follow her blog, facebook, instagram, twitter.
How long have you lived in Florence and where are you from originally. Tell us how this city became your home.
I have been living in Florence for 5 years, and I'm french — originally from Normandy. I've lived in Nice, then Paris and Madrid, and ended up eventually in Italy. During my first trip to Florence, I instantly felt at home, the fact that the people were so warm and smiling made me feel like I was in the right place. After Paris and a hardcore rhythm working for an advertisement agency, Florence was like a sort of Disneyland. It took me less than 6 months to learn Italian and find a job in the web industry. Working here really helped me becoming integrated.
What are you up to in Italy? Work, daily life, passions?
I work for an Italian company leader in the sector of the web services, I actually manage all of their communication in Europe. But currently I am at home since I just had a baby in May. Every week I see my friends (it seems like everyone just had a baby or is pregnant). I do yoga with an amazing American teacher and in the weekends I escape the city to go to the countryside with my small family. I love that when you live in Florence you « have one foot » in the city and « one foot » in the countryside. I truly consider it a (daily ?) luxury the fact that my house is surrounded by trees.
In 2013 I created my blog, alidifirenze.fr, that is all about Italian lifestyle and my best recommendations in Florence and in Italy. I took advantage of my maternity leave to improve it and propose new posts and information about artisan crafts…(artigianato). That's my obsession!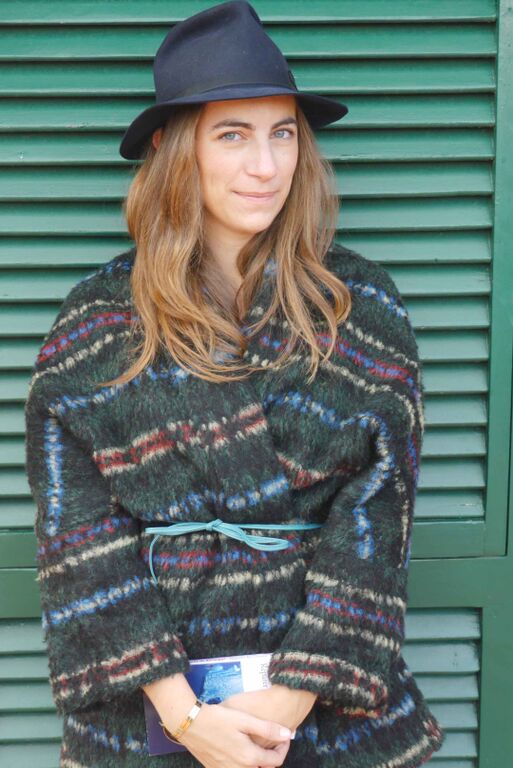 Can you tell us more about your blog, and new services (proposal etc) that you offer
I created my blog because my friends loved visiting Florence with me and enjoyed my « insider » recommendations about shopping, restaurants, etc… Since then, it has evolved about lifestyle. The way of life in Italy is actually very special, we take it easy, we appreciate the beautiful things and good food. That's also why I value a lot artisans and what they do,  savoir-faire and I love to mix up different topics going from recipes (I collaborate with a Michelin-starred chef from the Four Seasons) to design and beauty.
I currently have two new big projects : I just started the Atelier Ali di Firenze, an eshop of Tuscan craftsman and stylish high quality products, with a hint of a contemporary touch.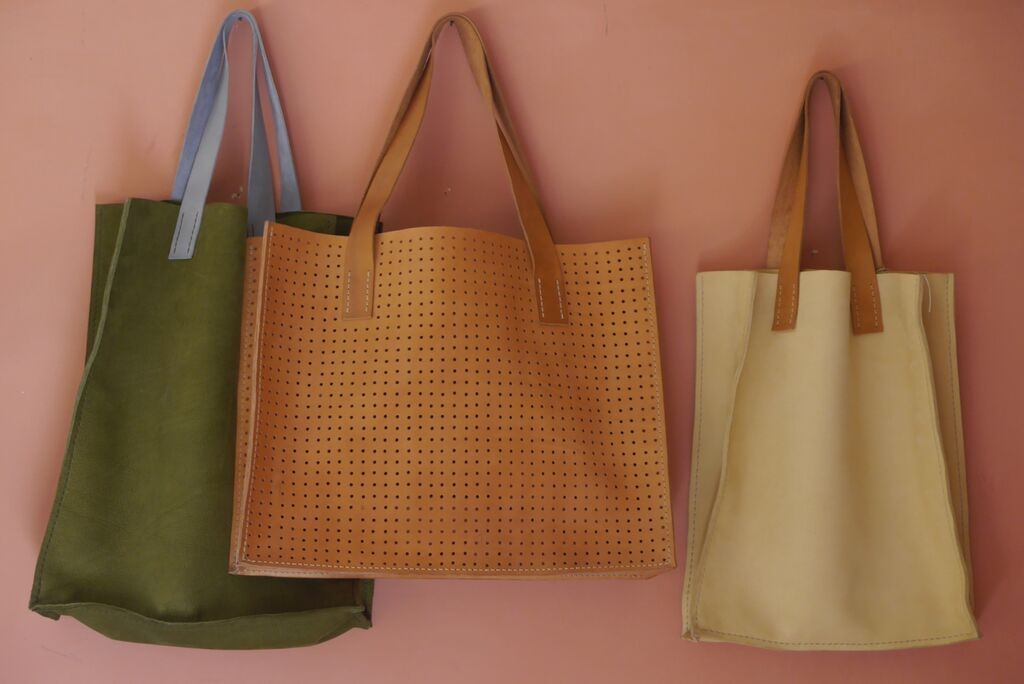 Besides these things, I organize some events and I specialize in…marriage proposals! It is all about men contacting me in order to set up and organize and exceptional moment with their second half. A breakfast on a (small) boat, a dinner on the Ponte Vecchio, a picnic in a private garden…. It is amazing to be able to take part of a moment that the couple will never forget. Making everything personal and making sure the surprise effect is intact, are key to make it perfect. It is very stressful but very gratifying when you see the face of the future bride lightening up.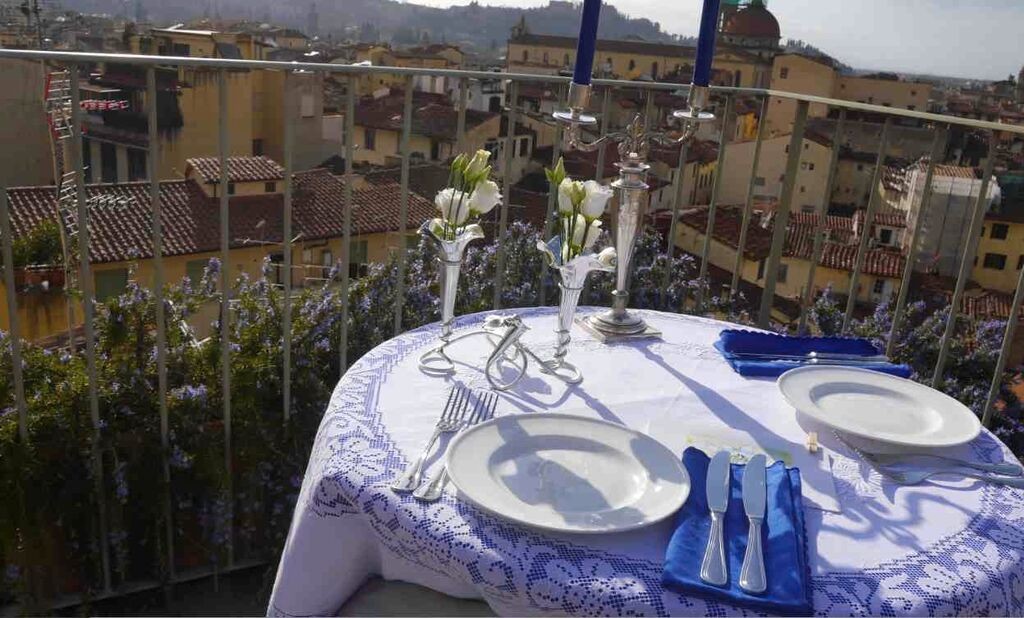 How is your life in Italy different than that in France? Tell us about any cultural differences you have experienced.
Given that I lived for 20 years in the south of France, I was actually pretty well prepared to Italy! But I find that here the people are much more attentive. I remember myself at the very beginning with my mini-dictionary at the butcher's, I had been taking my time and instead he was patient, helping me figure out what I needed, all while the line was growing behind me. In France, everybody would have kicked me out a long time before! And I went through all of my pregnancy in Italy and it is incredible how people can consider you as a queen when you are carrying a child.
Something that French and Italians have in common is the fact that everybody complains a lot… the weather sucks, I have too much work, I have got the flu, everything is too expensive… the Italians love complaining even when everything is going quite well.
What annoys you about Italy? Tell me the truth!
Living in Italy is wonderful but it is important to be honest, it is far from being a perfect place. I worked in two different Italian companies and I can say that after Paris, I have been really surprised by the work-related local habits. At 6 o'clock in the places I worked (like preciso) for example, they drop their pens and leave, regardless if the launch of the year is the day after.
There is a bit less ambition, unless I am the one who completely out of my mind! In everyday life, I find the passionate attitude of the Italians very exaggerated, driving, at the supermarket, and even on vacation ! But since I have this flaw myself, it makes me laugh a lot (to be honest –that's very entertaining to me).
Do you think life in Italy is for everyone? Why does it work for you?
I must acknowledge that some people would be more happy in Italy than others. If you hate talking to strangers, don't even try it! Here the baker knows the name of your child and the lady from the bank calls you honey/sweetie/sweet heart. People are curious and ask questions… it is important to be open-minded and go with the flow in order to be well integrated.
People that love beautiful things will also be seduced in Italy. When you live in the historical center, there are high chances that your palazzo  has a Medici-related story or that your bathroom has a view on the Duomo (cupola)! Not a bad way to brush your teeth in the morning. I really never get bored of the landscapes in the Chianti region and my walks on the Arno riverwalk in Florence. I believe I am happy here because I am conscious of how lucky I am and I work hard on my happiness, at work and in my personal life.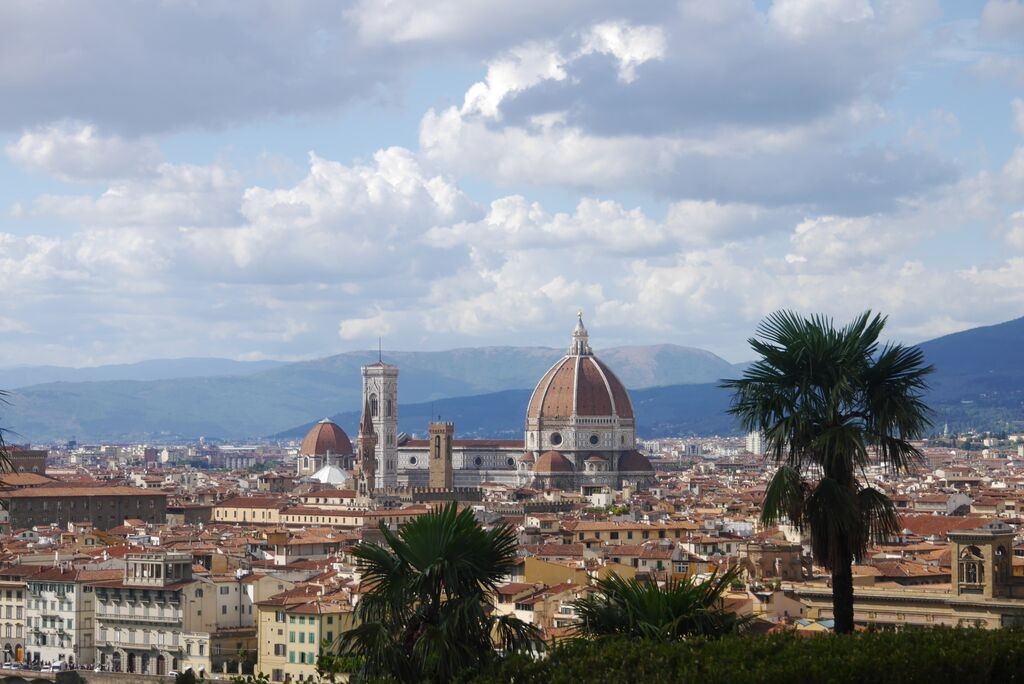 You said it best Alice! Congrats on your beautiful boy! Can you tell us a little bit about your experience having a baby in Florence?
Everything went very well and it was actually quite easy. Regarding the medical aspects, I was followed by professionals, people take care of you and it is very reassuring. While Italy is a real mess regarding administration aspects, the medical process regarding pregnancy is instead very well-managed. While I was only one-month pregnant, all my appointments were already planned until the day of birth!
How surprising Italy can be! My pregnancy was a beautiful period because the Italians love kids and pregnant women are treated like divine creatures. They would give you their seat on the bus, and give you  attention, the people are really nice. Now that Leone is 5 months, he is welcomed everywhere, even at the restaurant. It doesn't matter if you make an entrance with your huge stroller and all the stuff that goes with it.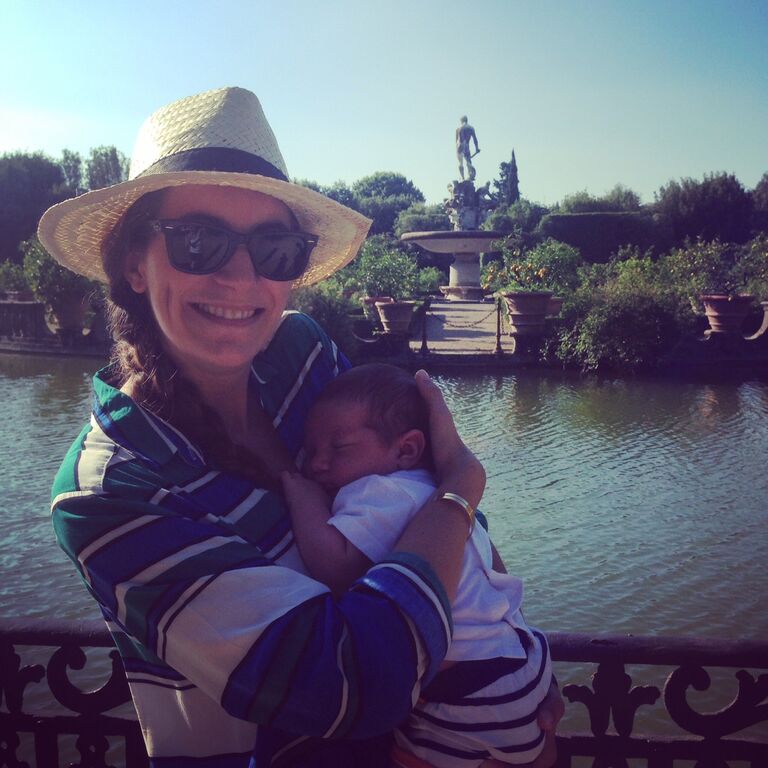 What advice would you give a newbie looking to move to Italy?
It is important to be aware that professionally it is going be hard. Except tourism, and the luxury and web sectors, there are not 10,000 opportunities and you must keep in mind that there are a lot of qualified candidates are out there. Many Italians want to come live in Tuscany, and the salary is way lower than in France. The best solution is to have an idea of a specific 'niche' business or to work as a freelancer with an international (based-abroad) company. But if you are motivated there is no reason that it wouldn't work out, I think you Georgette and I are the perfect examples when it comes to reinventing ourselves. Language and administration can be overcame if you believe in what you want to do.
I agree, you have to be creative when it comes to work but that's not to say it isn't hard, It always is. Three finds/places everyone should know about in Florence?
To live 'Florence' the best way, we must find a few friendly spots and just enjoy the ride. My favorite places are my home in Porta Romana. I have a little coffee bar nearby, it's close to the Boboli gardens and a tree-lined boulveard that changes with every season going all the way to San Miniato al Monte (a church with almost over a 1,000 years of history).
I also adore costa san giorgio, a street that starts from the Ponte Vecchio and rises (literally – it's a bit of a hike) to Bardini gardens. If you keep walking, you'll arrive at Fort Belvedere, with a wonderful view of the city. Via san leonardo is one of the most chic roads in the city with the pretty houses and gardens just five minutes from the historical center, very easy to arrive. Yet it feels like being in the middle of the countryside.
Finally, I would have to say the churches in the 'Oltrarno' or 'other side of the river', particularly Santo Spirito Church and Carmine. Beyond the artistic wonders that they have ( For example in Carmine there is the Cappella Brancacci painted by Masaccio), you are in a true Florentine neighborhood, away from the busy center and hoards of tourists.
Favorite artisans/designers in the city? Or Tuscany in general?
I am huge fan of the leather bags made by Dimitri Villoresi. From his workshop in the Oltrarno, he shapes shopping bags and modern, colorful clutches. I also believe he is one of the first craftsman to be part of my new online shop. He also sells a small pochette (pocket clutch) that I drew with him.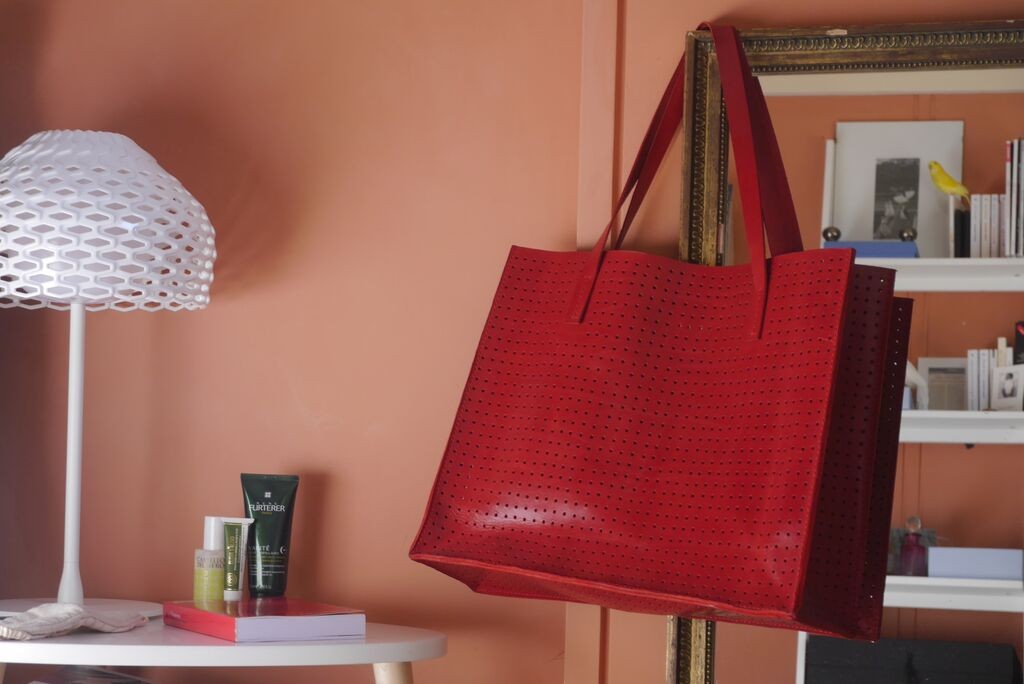 Beauty aside, what could be more authentic than the Santa Maria Novella pharmacy, their rose and lily tonic water are must-haves — and make the perfect gifts.
Finally I adore the vases that Lucia Volentieri does in her laboratory in Castellina in Chianti, far from tourists. Everything she does is with taste, in my shop, I offer an olive oil tasting kit that also coverts to an aperitif set. This is called the 'Dominolio'.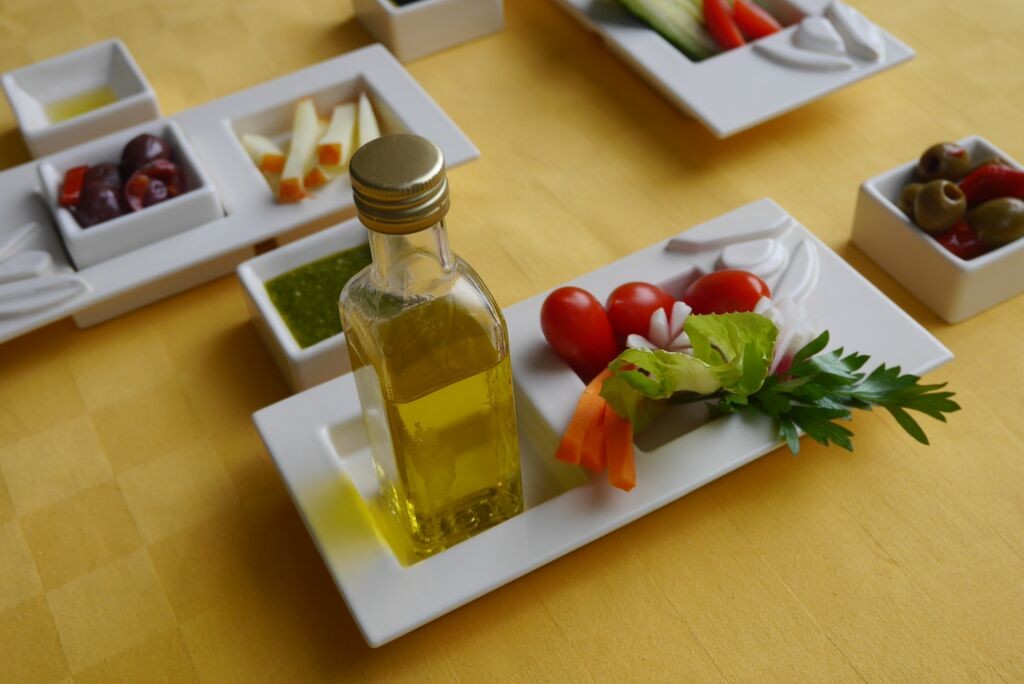 What's the weirdest thing you have seen/experienced in Italy?
I have a great memory of a vacation in Zanzibar.. in an Italian club. Even thousands of kilometers from home, the reflexes are the same. People talk all day long even if they have nothing to say, want espresso and only espresso, and dress elegant even to see monkeys in the bush.
What can you do here and nowhere else?
Here, I have managed to achieve things that I never thought I could do. Like writing, creating a small company, finding love and starting a family. Italy has changed me so much as a person, I am much calmer, and I tend to invest my energy in the right people and the right projects. It is very different than my previous life in Paris, a period which I loved but where I was 'supercharged' all day, everyday.
Italy is full of amazing food, what is your favorite dish and foodie hideaway?
I am crazy for pasta, I could literally eat it twice a day. I always go for seasonal vegetables, truffles in November, asaparagus or peas in spring – it's all a daydream.
Some of my favorite recommendations are la Taverna Squarcialupi à Castellina in Chianti, in the heart of the countryside. Book a table on the terrace. address:  Via Ferruccio, 26, Castellina In Chianti SI.
I also really like Da Delfina overlooking a Medici Villa. Instead for a quick lunch in Florence, I go for a small risotto at Caffe' Giacosa or the mozzarella with a twist at Irene Bistro (amazing).
Da Delfina,  Via della Chiesa, 1, Artimino FI
Irene Bistro, Piazza della Repubblica, 7, 50123 Firenze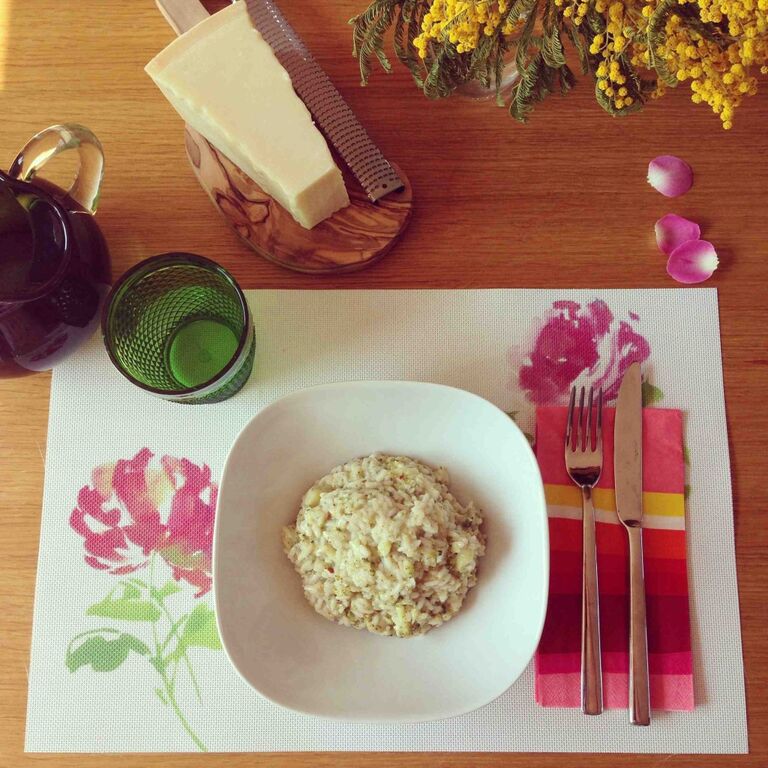 If you had to do it again (start a new life abroad) would you and why?
I can see myself leaving, but only with the intention to return. Next destination, I am very curious about the United States, I see myself for two years in San Francisco or LA. In Italy, it would be Milan or Rome.
If you had to make up a tagline for the city of Florence according to Alice, what would it be?
Fashion, Food, Felicity