"Wellness is a connection of paths: knowledge and action." Joshua Welch.
Yoga, discovering ancient art and beautiful views, does it get much better than that?
While I am not the biggest fan of Elizabeth Gilbert's Eat Pray Love (I got pretty bored at the 'pray' part when she couldn't abide by the 'silent' rule), I see the appeal of combining a holiday in beautiful Italy, with regular yoga classes. A way to move your body as well as open your mind.
As I am getting a little older, I understand that just living on the third floor with no elevator does not make a workout. Taking care of your body should be the first priority, not the last.
One such chance to embark on a unique personal journey is through the retreats offering by the wonderful Shari of Sole Yoga Holidays. I met with Shari on a beautiful morning last week, we grabbed coffees and pastries in piazza santo spirito and talked a bit about her to start.
She is one of the sweetest people I have ever met, I felt like we were friends for years and her evident joy of life is courageous and contagious. She has been practicing yoga for over 12 years, leaving a high-powered marketing job to pursue her love of teaching Ashtanga flow yoga in the hills of Florence (you can read her e-book here). She is one of those people making it happen and that alone is pretty remarkable.
"I believe there is no "one-size-fits-all" way in life" quotes Shari, and I could not agree more. While the holidays she offers involve twice daily yoga classes, they aren't a strict Buddha temple in India with rules that Elizabeth Gilbert would have no problem breaking. Yes, on these retreats you can have a laugh and have some wine, and the kicker is, Shari will probably join you.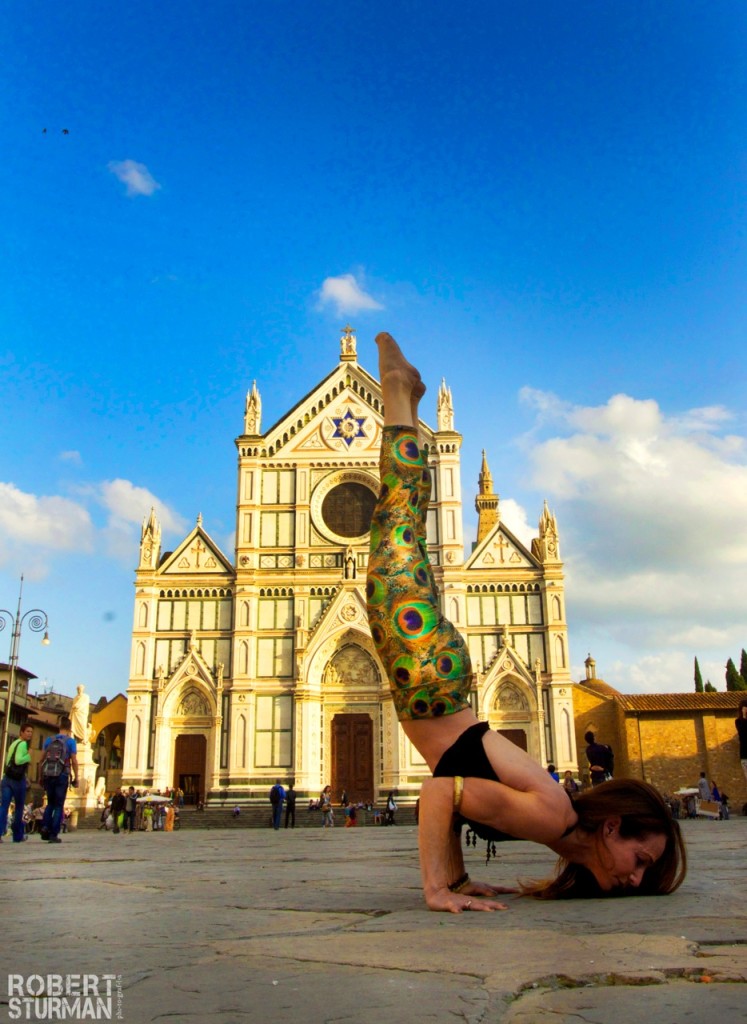 Sole Yoga Holidays is Shari's travel brainchild. Give people the chance to see some places they've always dreamed about, while letting her take care of the nitty-gritty details. Plus she lets you have dessert (my kind of girl).
The Weekend Retreat – June 25 – 28, Sept 3-6, 2015
One option if you are just looking for a fun weekend in Florence is Sole Yoga Holidays 3-day, Yoga & Art Weekends (Thurs-Sun). I like this idea a lot for those who might be traveling in Italy and want a structured long weekend in the city. Included is twice daily yoga classes (75-90 minute private yoga sessions, customized per retreat-gentle flow, power flow, restorative, yin-yang), some meals, a wine tour, two art tours and free time to roam the city. She also provides a list of accommodation suggestions (which are pretty spot on, I took a look). The price for this retreat is 550 euro per person.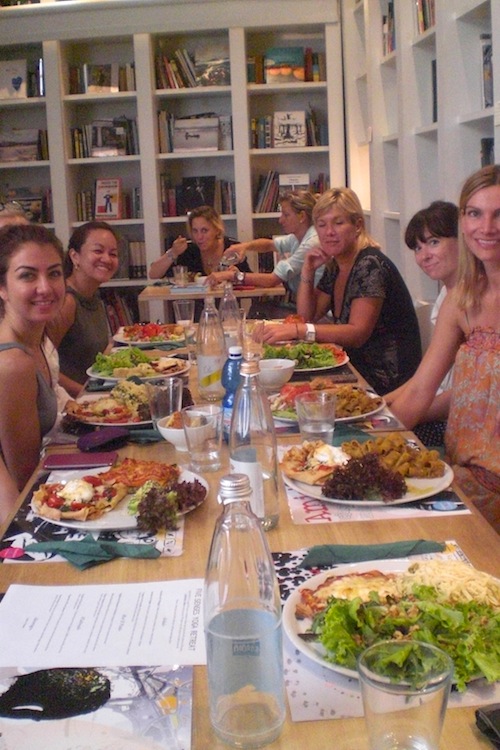 Five Senses Yoga Retreat | July 5-10, 2015
For those seeking a longer retreat, Shari will team up with Erin Lewis (based in NYC, and the founder of EAT.PRAY.MOVE Yoga Retreats) and offer a unique five-day tour this summer in Florence which looks pretty amazing. Besides the daily yoga and meditation classes, during these five days participants will get to enjoy wonderful local food, spa day, wine tasting, city walking tour, market visit, artisan visit, a perfumery visit, bike and lunch tour in Chianti, and a musical experience. Needless to say, this week won't be boring and you will likely make a few new friends on the trip. Price is 1390 euro per person.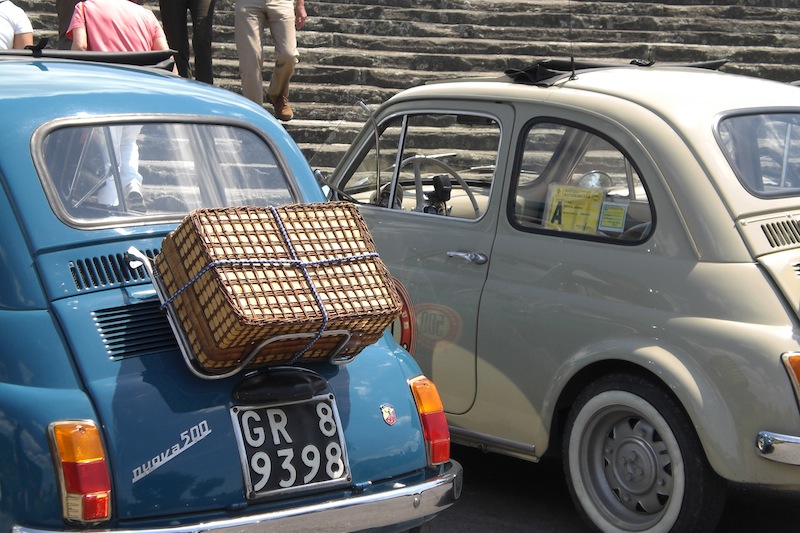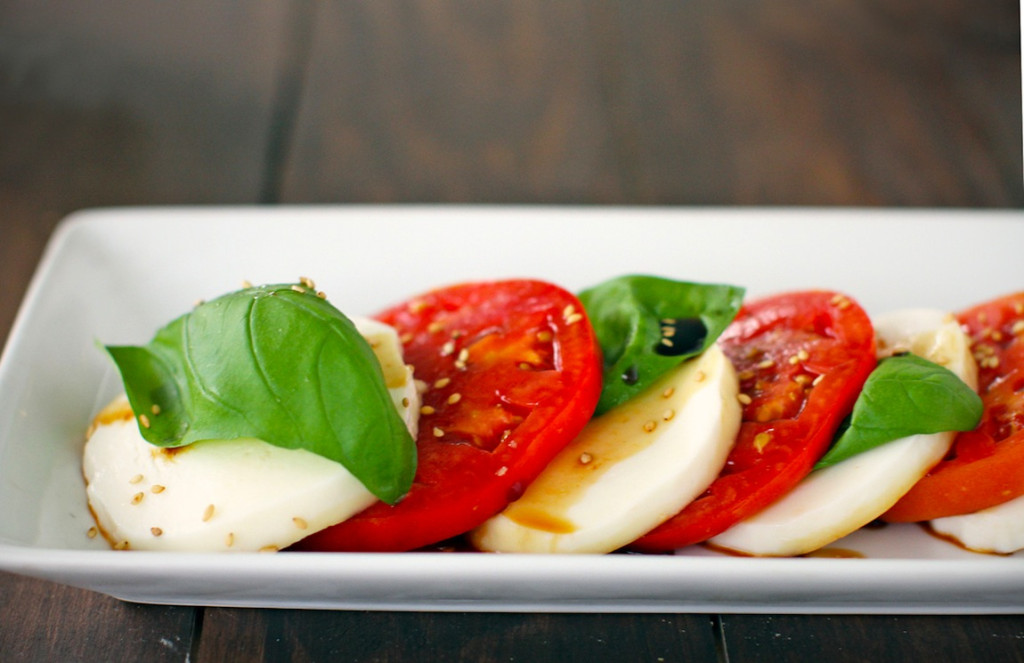 Some people might wonder. Can I go on this alone? Yes, and guess what? You would be in the majority, with over 85% of tour participants on their own (age range 20's to 50's), which I think is pretty darn cool. Participants in the above mentioned retreats do not need to be seasoned yogis, it is open to all levels (which would have been my first question) and men are welcome too :). Email her here. My only request is to take me with you! I would relish doing something like this for myself one day which is why I wanted to write this post.
I am sure there are plenty of yoga in Italy holidays out there but what I can say about her is that this actually seems fun, the perfect balance between fitness and pure relation. No one is here to compete on who can actually do the 'firefly pose' (yikes).
On a side note, if you are interested in doing yoga with Shari in Florence? I highly recommend reading my friend Krista's post about her own experience taking classes.
Also there are other retreats in Positano, Santorini Greece, and Morocco (with a camel ride). You can read more about them here.
Disclaimer: This is a sponsored post by Sole Yoga Holidays but 100% of the opinions are my own and have many local friends who have taken yoga with Shari and recommended her to me. 
Have you been on one of Shari's retreats? Or have you done something similar? Share your experiences by commenting and sharing. I appreciate it!