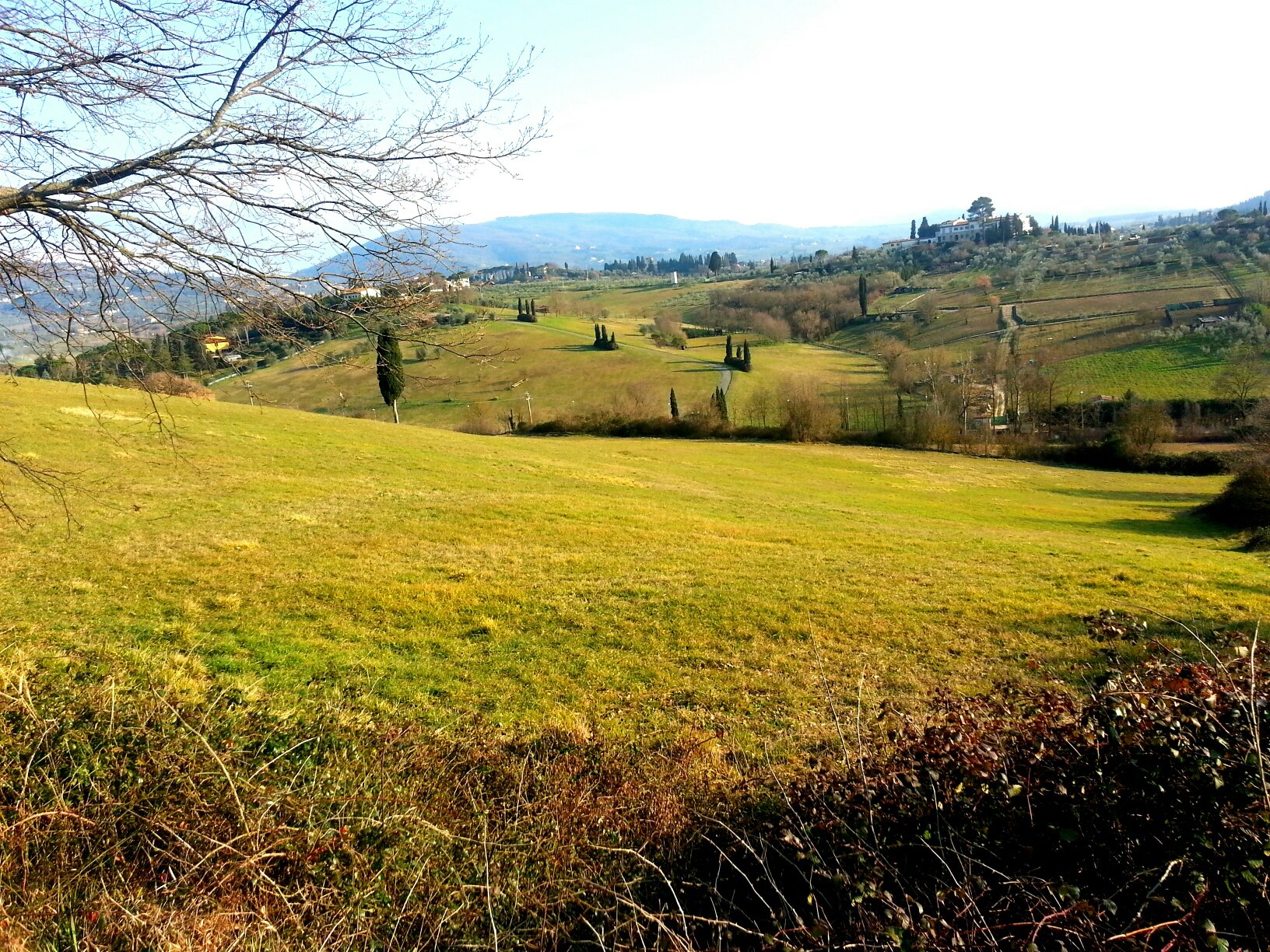 Whenever I really need time to think, and lately I have really needed time alone for a bit of self-reflection, I hop outside and climb up this hill beside my house. I happen to live close to Viale Europe and Bagno a Ripoli which is a 25 minute commute from the center by bus, sometimes less depending on that attitude of the bus driver. They tend to get very 'formula one' once they near the capolinea [last stop] and I sometimes want to back-hand them with my trusty carta agile ticket.
When I first discovered the view up here I was really really impressed. Rolling Tuscan hills like the you see above, a crumbling house and some grassy knolls to relax in. I even shot this video below, because why not?
[youtube http://www.youtube.com/watch?v=uPCEiqOOzU4]
If you want to check out the view here and bring a picnic, I highly encourage it! It's closer than Fiesole or Monte Giovi and easy to find. Just hop on bus 23A [direction sorgane] and get off at the last stop. If you walk in the direction of the hills you will see the wooden pagoda where the trail starts. It's pretty short though the initial hike is quite high – bring some water!
You may need to catch your breath a few times, or at least I do. Follow the wooden signs and you will come up to a field where you can see a splendid view of Florence and the duomo. Going a little further up back from where you came, is this trail where I took the videos & photos above. I would bring a friend if it's your first time just to be safe. Also if you are looking for something cool to do this spring, why not zip-line and spider-monkey climb on some netting in Fiesole? We went last year and I LOVED it, thank you Groupon!
Bus – 23A Sorgane. You can get the 23 from the Santa Maria Novella train station, piazza san marco, piazza beccaria or corso tintori by via dei benci. The buses come very often!
Related articles