I am always on the lookout for a cool new bar in Florence or even an older one that I forget is a real find. Surf Ventura just happens to be one of those situations where I stupidly forgot this gem of a place existed. Maybe it's the hidden location on a side street near Piazza Ferrucci but nevertheless this place is worth a hop, skip and a mega-jump (or gulp) if you are looking for something more than just your average long drink.
As you can see, the entrance way resembles a ship's porthole of sorts – already a sign of something interesting to come. In order to come inside, you need the tessera soci which basically is just a small fee that lasts for an entire year (anyone can get one) and it's worth the price. When you walk in, the place immediately resembles a sort of retro beach bar with photographs on every available space along with umbrellas, lanterns, and of course surf boards. Casual and very cool, the locals eat this place up and you will find it busy on any given night. It's known as a late-night place to go so I recommend heading over anytime after 9:30-10pm.
One of the unique aspects of this place is the service. No angry waitress hurriedly asking you your order while impatiently tapping her pen while you stumble over your Italian vocabulary. Instead you have a friendly owner who after you have seated, comes over with a pad and pencil and sits down to ask not what you want to order but what you like to drink. His demeanor makes you feel instantly at home and he even plays a semi-game of pictionary with your order. " Are you more into sweet cocktails? Bitter?" Everything is fruit based and most cocktails are of a non-normal  – extra awesome variety. Picture mature papaya's and melons with the middle carved out and filled with port or a strong liquor. Or a martini glass filled with raspberries and blueberries with a liquor concoction poured over the berries. This is a man who knows his clientele and it shows.
The drinks are stronger than your average cocktail – some are downrightof the "helloooo friday" variety but the combination of fresh fruit and spirits just works. This last time I ordered a drink made with nutella, alcohol and fresh berries. Without me even having to ask he also brought me a cup of water since the drink was so thick. It tasted just as good as it looked and left me wanting more.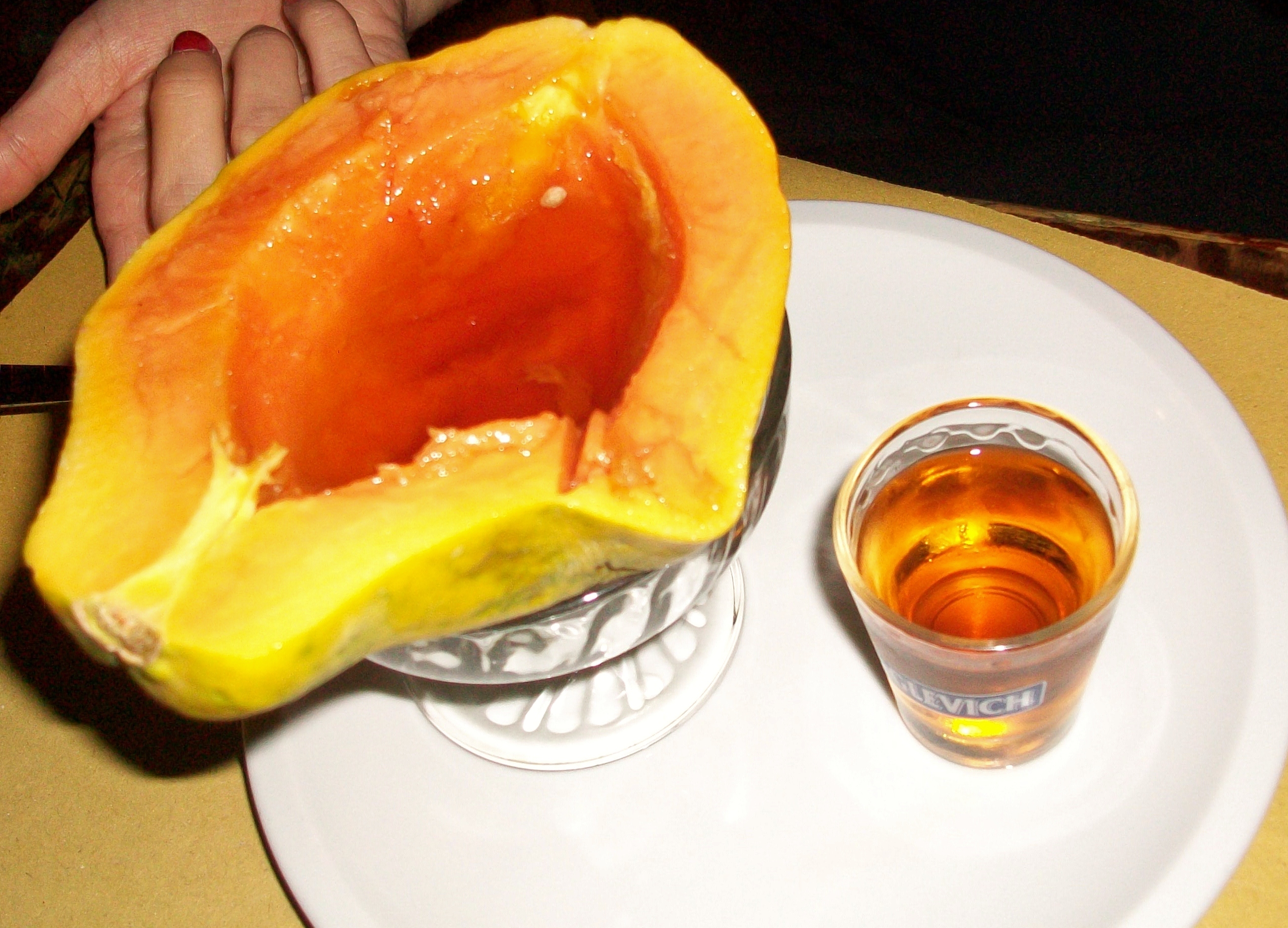 Besides the fact that the drinks are really good – they are reasonably priced at a little over 7 euros. He even gave our group a discount and wished us a good night. I can't wait to go back again and see what other fruit-chocolate-spirit-cocktails they have to offer! They also offer nonalcoholic options.
Surf Ventura:
Via Ser Ventura Monachi, 21r, Firenze Mostra mappa
Telefono: 055 688589