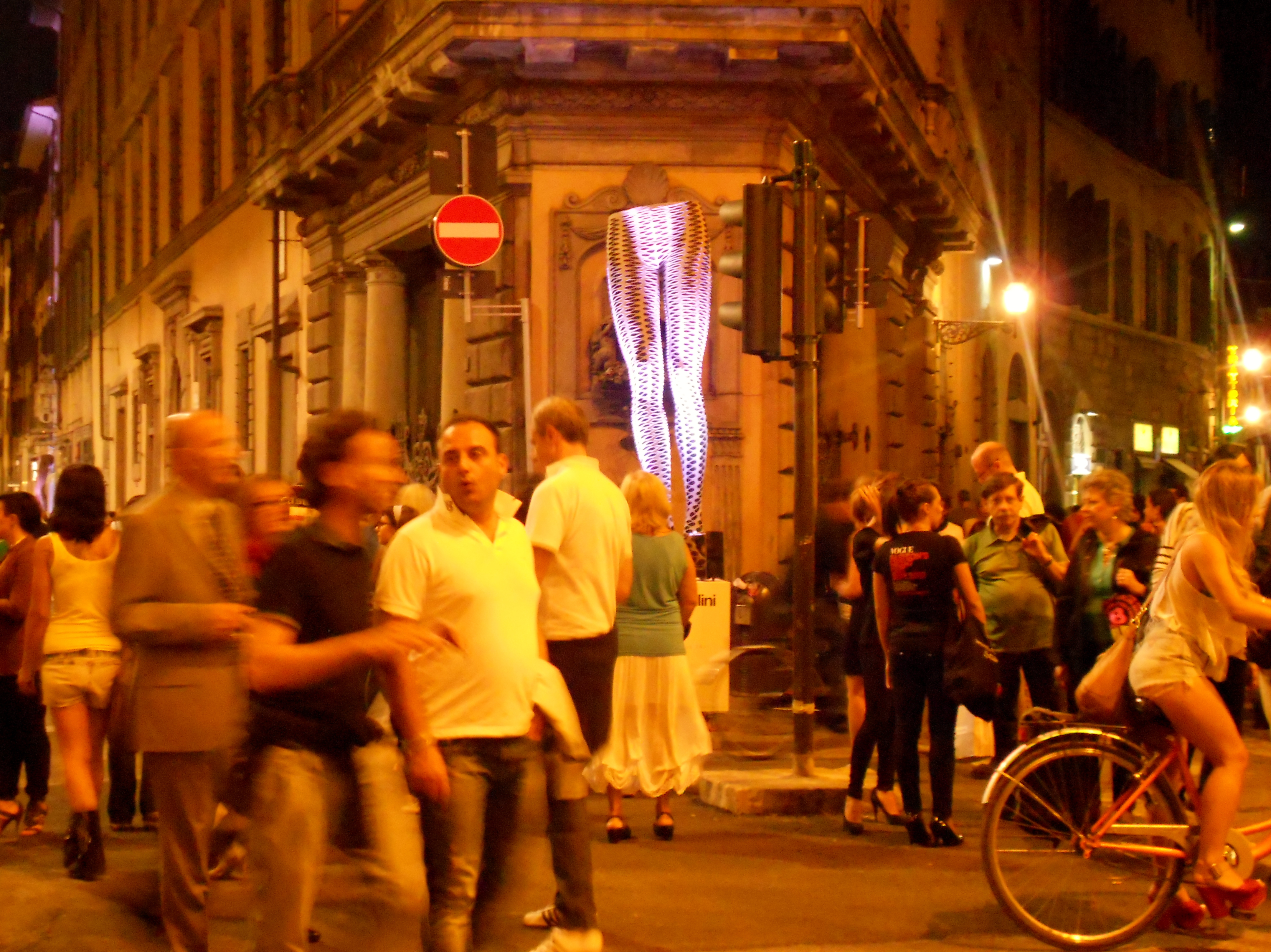 The much anticipated Vogue's Fashion Night Out in Florence finally happened this past Tuesday to a huge fanfare congregating in Florence's very busy historical center. We had to note that the effort put into this event was quite impressive. Statues of legs in the most 'fashionable' intersection was just one of the many cool displays we spotted around town. Everywhere we went there was some sort of cool event going on from aperitivos, dinners, cocktail parties, photo shoots – it felt as if we were in Milan. We started off at the Odeon Bistro at Piazza Strozzi for a glass of champagne and oysters (or rather one oyster) before embarking on a fashionable foot-journey in the night.
After we left the Odeon Bistro (still hungry) we planned to meet the Yelp Firenze group at 9pm in front of the Swatch store in Piazza Duomo. Upon entering the store I was forced to take a photo with two models wearing all white – not awkward at all.  At least they gave me the Polaroid straight away. Already around 8-9pm the streets were filled up with people coming out to see what Vogue had to offer. Music was radiating at every corner and we can already tell this was going to be a fun night.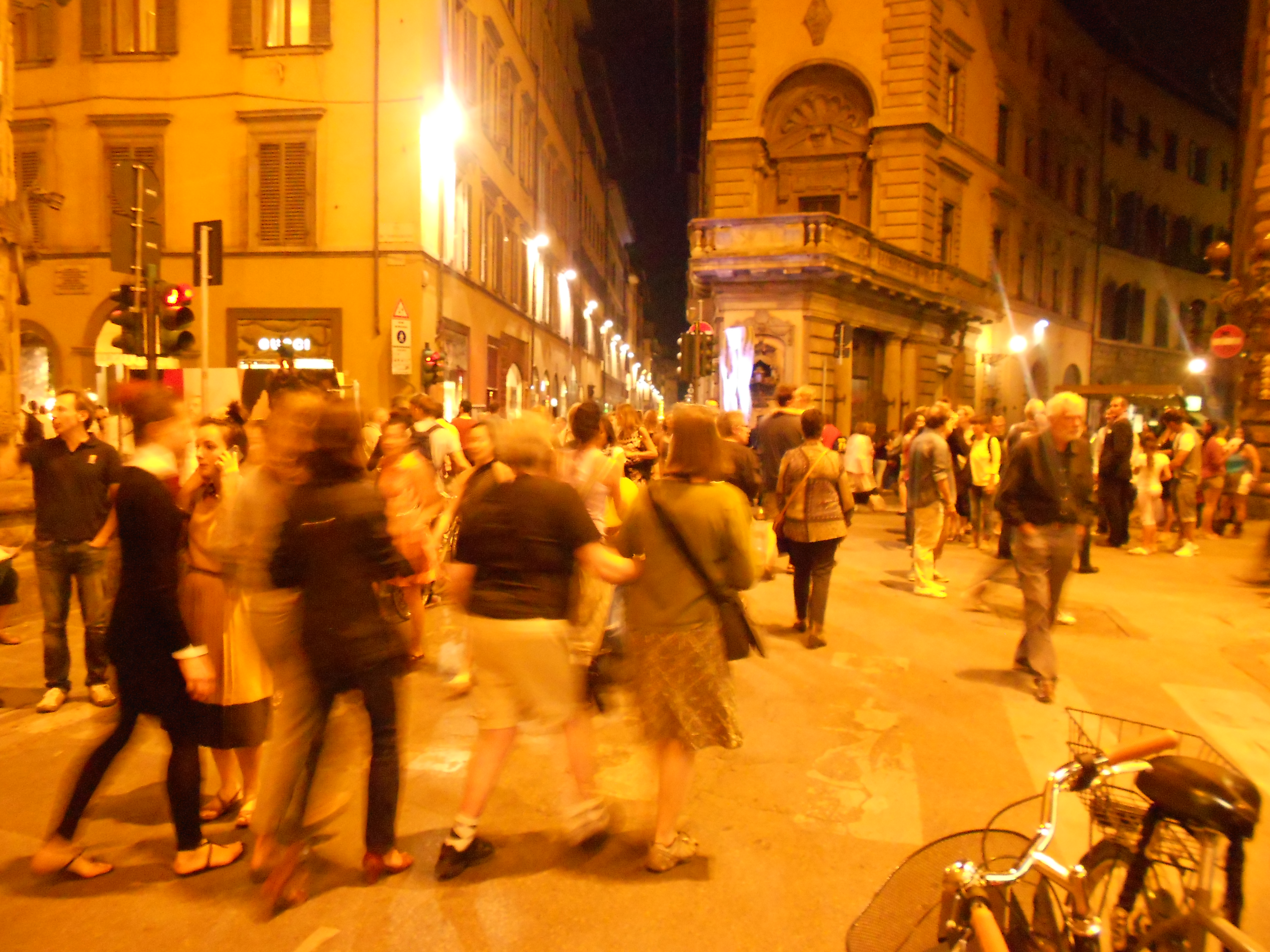 One of our first stops was BP Studios on via vigna nuova to visit a friend of mine and to see their special "wool-making" window presentation – learn how high quality knitwear is actually made. They had a beautiful vintage machine brought from their factory for the occasion. Inside were rows of different colored spools and even some "homework" that the 'fabrication artists' leave themselves on a daily basis. The store next door had live models in the window and I couldn't help but feel bad for them as people literally had their face to the window, a bit like the staring game. Who blinked first?
Many of the stores offered free cocktails – my favorite was a fabulous pink vodka one. The people serving the drinks also happened to be nice eye-candy as well, oo la la!  I couldn't help but think this would never happen in America. Luckily Italians aren't big drinkers so the streets weren't reduced to mayhem or too crazy like it tends to get during notte bianca. 
One of the coolest things that we saw (literally) rolling around were cute "fashion cabs". Golf carts specifically for the event taking people around the center of Florence. I wanted to hitch a ride but sadly they moved a little too fast even for me. Also on display were special clutch handbags inspired by "cat woman" from the new Batman movie. Perfect for storing your lipstick and/or small boomerang
We spotted this artistic setup in Piazza Goldoni – all the hip art-retro water jugs a girl could want. Beautiful colors and just one of the many set ups around town during this fashion night out. I am very happy that we went, it really made a normal Tuesday in Florence a special one. Great job Vogue Italia! Time to go and perfect my catwalk. 😉