I have to admit, I am not a huge fashionista. My "style" tends to veer on the "safe" side while occasionally wearing a funky scarf ( ok I am a little obsessed with earrings.. ) and always boots. I do appreciate vintage items EVEN if in Florence vintage tends to equal $$$ ..unlike the markets in Los Angeles I used to frequent… I mean honestly, I am not going to spend 70 euros for una nonnas old Chanel bag that was veryyy used, lipstick holders? oh yes!
That being said, I am a big fan of attending cool events while spending almost no money to attend ( because I don't really have much.. is the life of the young non-wealthy working ex-pat ). Sometimes Florence you can be what I like to call "rich-poor" in the sense, you don't have a lot of money but yet do cool things all of the time because they are free or you have a Mcgyver like skill to infiltrate the…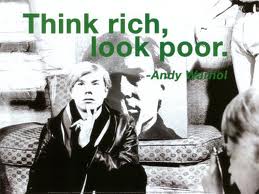 One such event is this all vintage fair taking place from the 25th to the 29th of this month (2012 ) at the Stazione Leopolda in Florence. This will be the 19th edition of the vintage selection and it's one of the most prestigious markets in Italy. Merging the culture of vintage fashion and there will be some quality re-makes and accessories as well…
This coincides with another Pitti event called Pitti Immagine Filati, which takes place at the same time as the fair in the Fortezza di Basso. The theme of this fair is "Very Vintage" and includes a survey of vintage popular culture interpreted by a variety of people and will examine how retro vintage culture is now a part of daily life.
Tonight at Rex Cafe in Florence ( which I LOVE, by the way.. so very kitsch and cool, without the snob factor ) will be the opening party aka a "vintage night fever" and a Dj set by Ghiaccioli & Branzini + InsertCoins.
Details about the Vintage Selection :
The nineteenth edition takes place from Wednesday 25 to Sunday, January 29, 2012.
opening hours : 10am -8pm
Admission 5.00 euros ( yay, great price for poor people like me! )
Coupons available here
address: the Stazione Leopolda in Florence, Viale Fratelli Rosselli, 5 Florence
other information available:
Stazione Leopolda srl, T +39 055212622
[email protected]
there will be a happy hour from 5 pm – 8 pm during the event where Jukebox enthusiasts can ask a "living jukebox" to play some old tracks on vinyl. There will also be a cafe, catered by Convivium.
Check out the site linked above for a list of events, my personal favorite is from 3.00 to 8.00 p.m.:
TAG-AUTOMATIC
Visitors can have their photograph taken wearing the vintage clothing and accessories displayed inside an automatic photo booth and then post their picture on their favorite social network…cool!
and:
Saturday 28 January and Sunday 29 January 2012, 4.00 -5.00 p.m.
TUBALLO SWING
A project set up in 2010 by Ghiaccioli & Branzini (a DJ and a producer from Turin) and Antonio McVillan, the Italian Boogie Woogie champion and a dance teacher since 2009, that aims bring this type of dance into a dimension that is free from the theories of dance step technique and more open to the city. After a performance by some professional dancers, you can take part in a swing lesson with music that ranges from classic Boogie to Electro-swing., so dance away!
Have fun!!! and maybe see you there 😉