Imagine the most magnificent gardens you've probably ever seen, a place lush with overgrowth, jasmine and roses snaking their way over the crumbled ruins of a medieval city in Lazio's Cisterna di Latina, 40 minutes south of Rome.  
Ninfa is a sublime former village turned garden (105 hectares) in a place where time seems to have stopped. 
Its name, dedicated to the Naiad Nymphs goddesses of spring water, can be spotted in the garden in an ancient temple which lend to its Roman roots. It has certainly achieved cult status among the gardening cognoscenti and is the only garden to appear on a postage stamp in Italy. People have taken their wedding photos here and last year Ninfa appeared in the blue butterfly Gucci commercial. 
Yes, you could reason that this is one special place.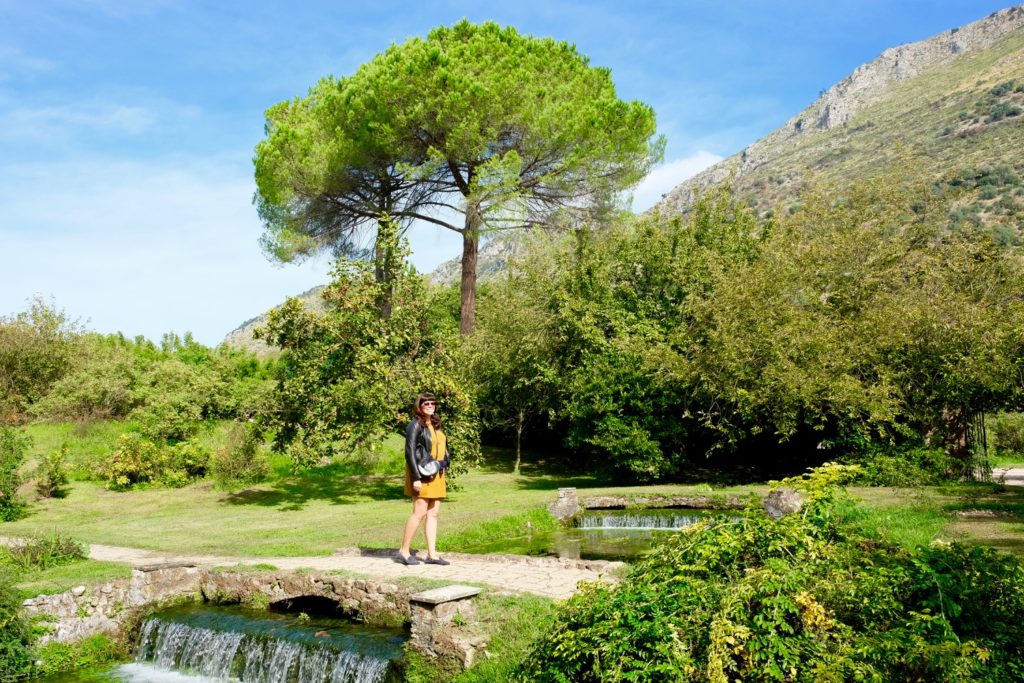 The first records of its existence stem from the 8th century (743 A.D.) when it was given to Pope Zacharias by the Emperor of Constantinople, the garden then existed inside the walls of the ancient town of Ninfa. Every time a new pope was elected, they sent a member of their family to manage this small town. The property was sold to Pietro II Caetani in 1298 to the family that would then own the garden for the next 700 years. In 1382 the town was totally destroyed by a massive fire during warring factions. The ruins you can see in the garden today date back to the medieval times.
After being deserted in the 14th century it fell into a very long slumber and became a malaria-infested marshland. Luckily in the 20th century (1921), Gelasio Caetani returned here after getting an engineering degree from New York, bringing with him a technology that would become very important to the garden's revival: hydraulic water pumps. 
After convincing Mussolini, the current prime minister of his new idea, he then started to put his ideas into action. During this time, he discovered that the PH levels of the soil (a special type of limestone variety) worked as a natural fertilizer. In one letter to his mother Ada Bootle Wilbraham the British wife of the then Prince Onorato Caetani about this project he wrote that he wanted a "little piece of heaven on earth." You can absolutely see the British influence on the garden
They then drained the swamps and planted cypress trees, black American walnuts (a very American "stubborn" tree with super hard nuts, magnolia, birch, water irises and several Japanese maples along with a wide variety of botanical species (there are 1300 varietals in Ninfa alone).
The last heir of the Caetani family Leila gave the garden an artistic touch, inspired by the gardens of Babylon. She sought a place where you have to look for beauty, a place of true harmony. Despite having no heirs donated the garden to the Roffredo Caetani Foundation who run the openings and preservation today. 
My two cents, this place is more than worth adding to your next Lazio itinerary (aim for Spring/early summer 2018 when the wisteria are blooming). It is worth remembering that Rome isn't the only reason to visit Lazio and I recommend adding a few days to your Italy trip to discover some of these incredible Lazio day or weekend trips.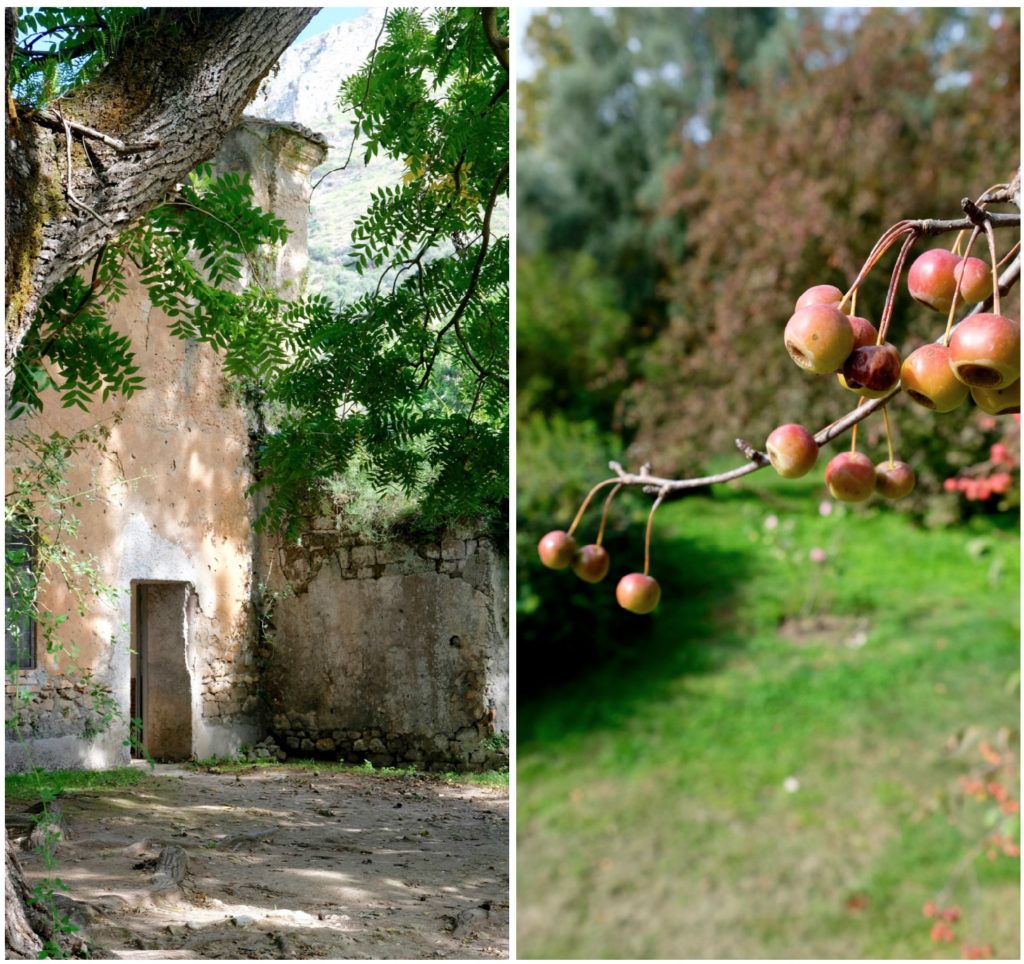 It's a place that immediately made me of a childhood favorite read "The Secret Garden" by Frances Hodgson Burnett, a reminder that there always lies a special, secret place in areas you wouldn't expect.
I was there as part of a special "Lazio Wonder Ways" tour organized by the region to promote Lazio beyond Rome, which is quite a good idea if you ask me. My only wish is that I was there with Nico because as The New York Times so correctly stated, Ninfa really is the "most romantic garden on earth."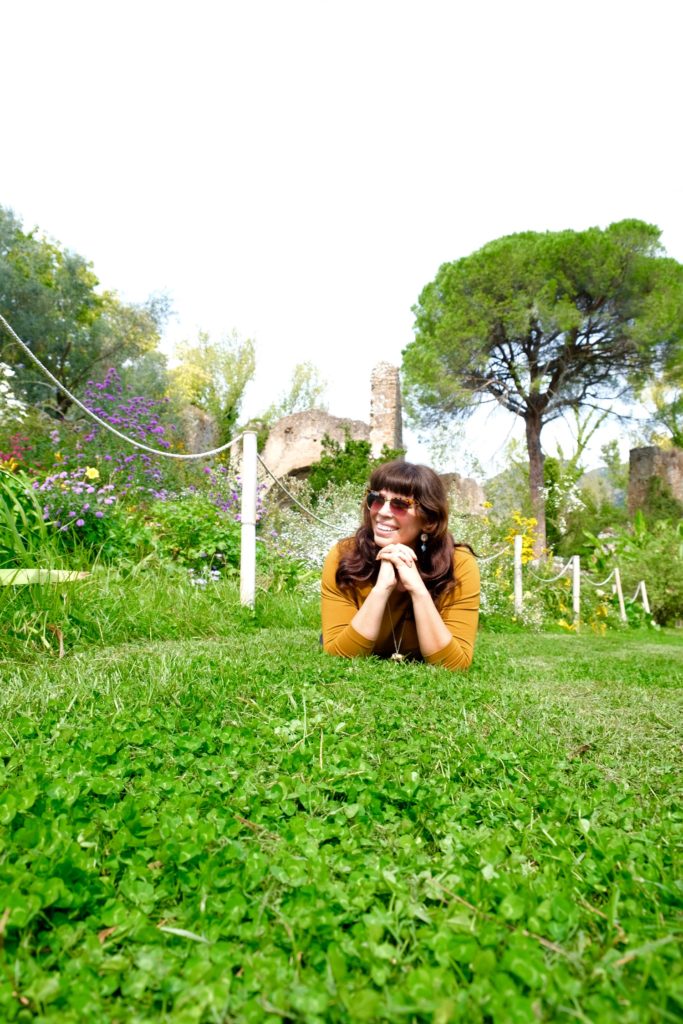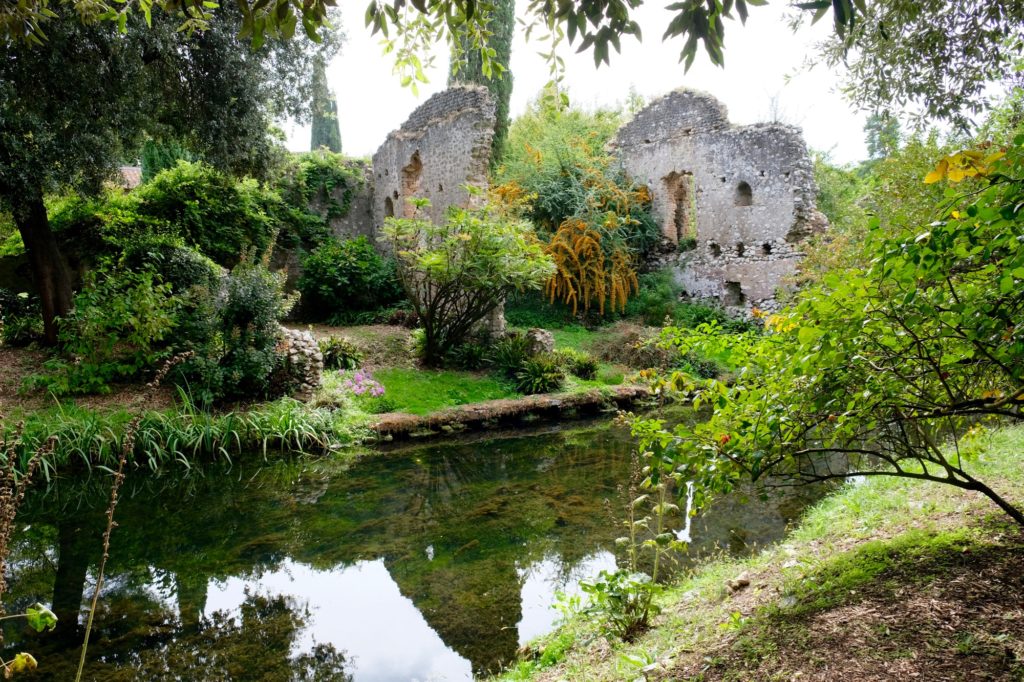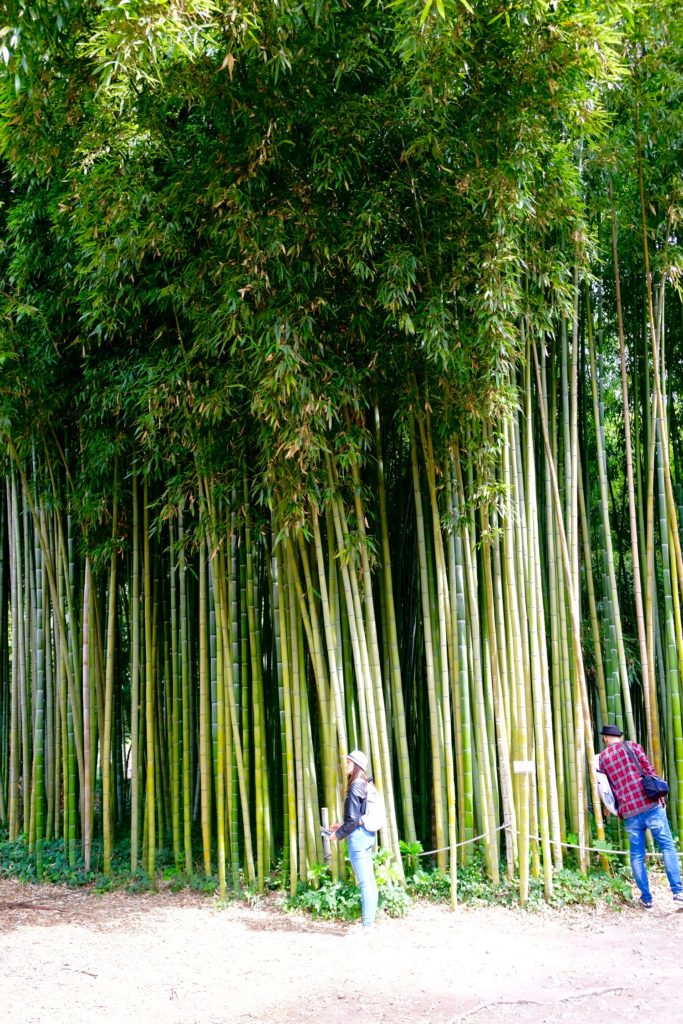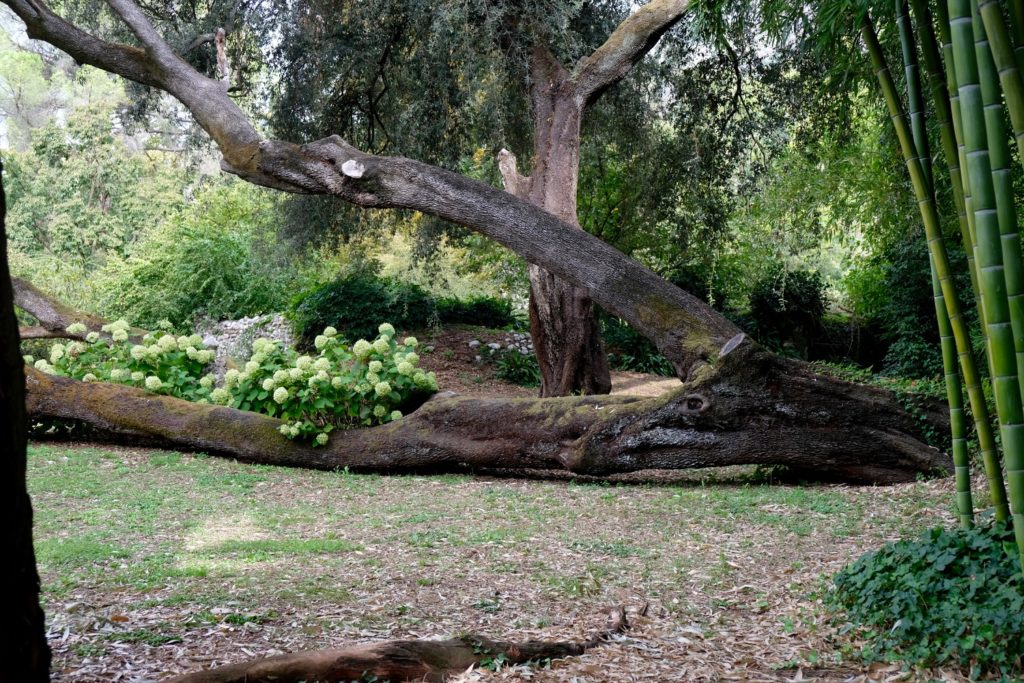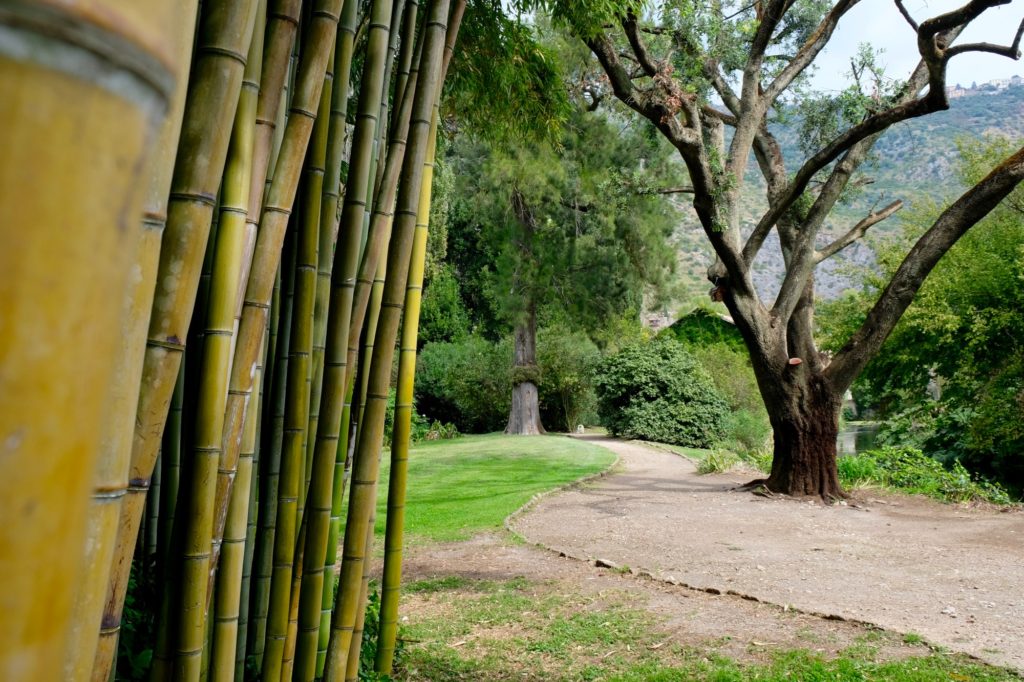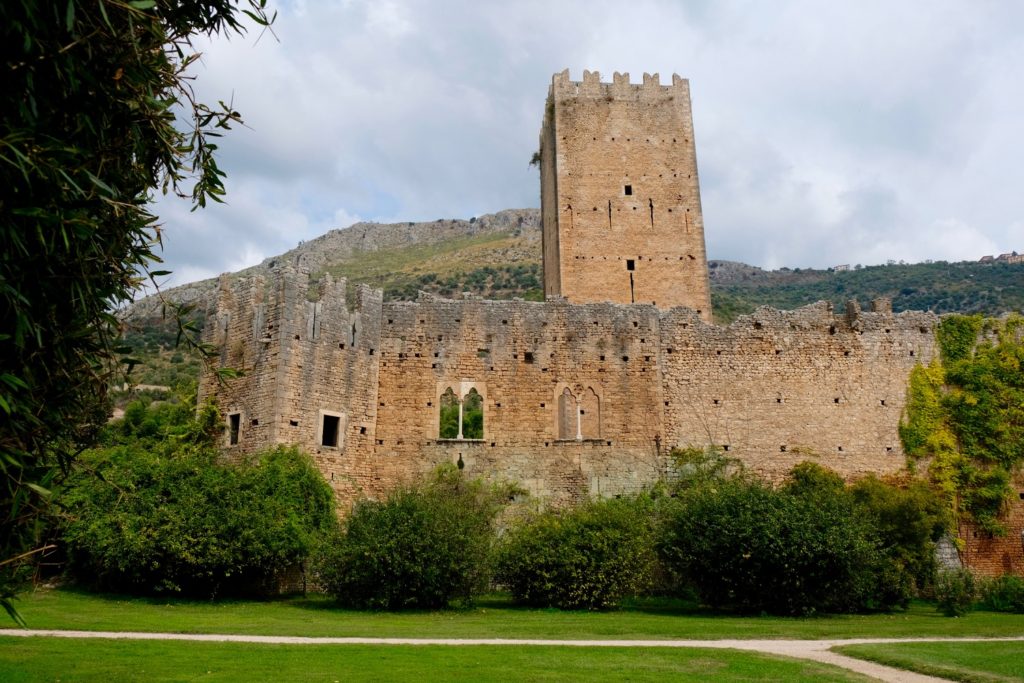 Why you might ask? Well, the Gardens of Ninfa in Lazio conjure up that feeling because it is quite simply, a beautiful, organized chaos turned green oasis with a plethora of flora and fruits. Walking in you are struck with large trees bearing fruit, small bird-houses (individually tailored to each bird) and vines wrapped lovingly around trunks, like a hug. Roses seem to burst in color and the only noise you hear in the background is that of a bubbling brook. 
Added to that the river Ninfa flows for 30 km towards the Pontine plain and is home toto a special species of river trout, imported thousands of years ago by the Romans.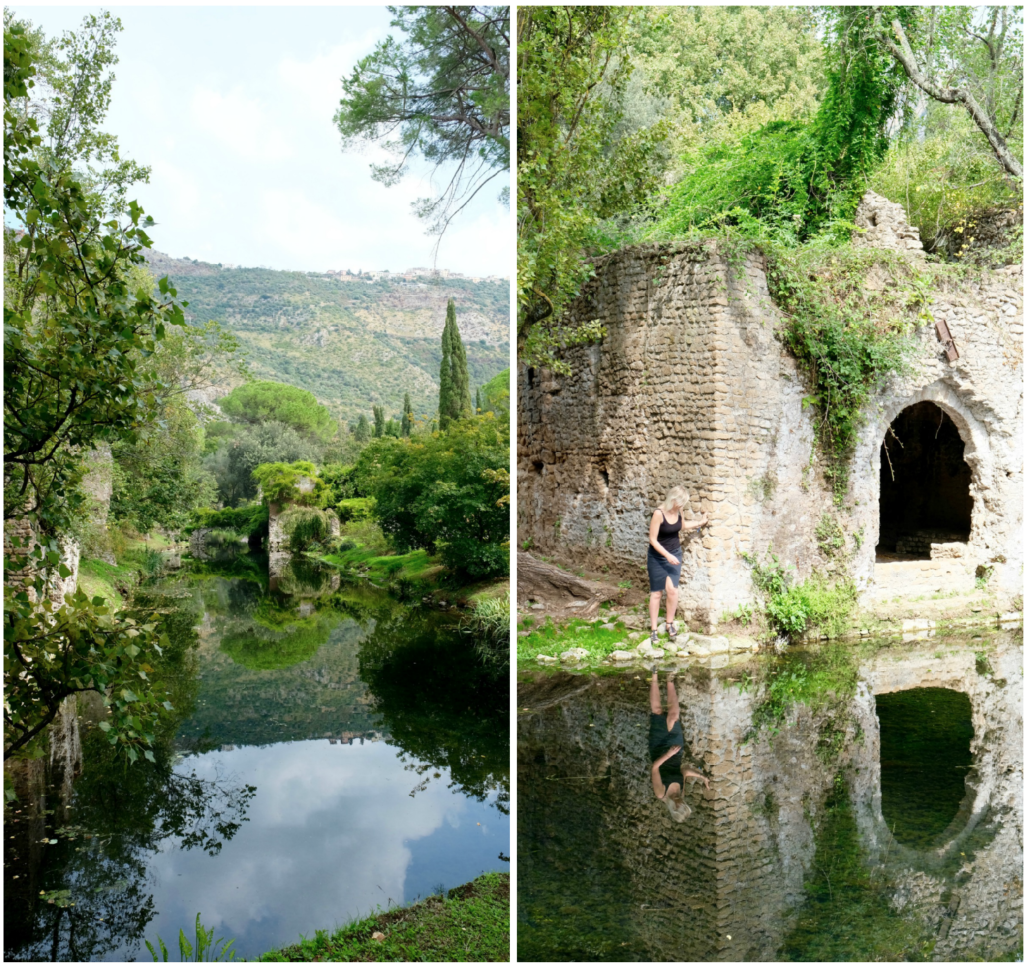 If you get to go, I also highly recommend visiting the section home to a lovely pair of resident ducks, one of which has a mirror to keep herself company.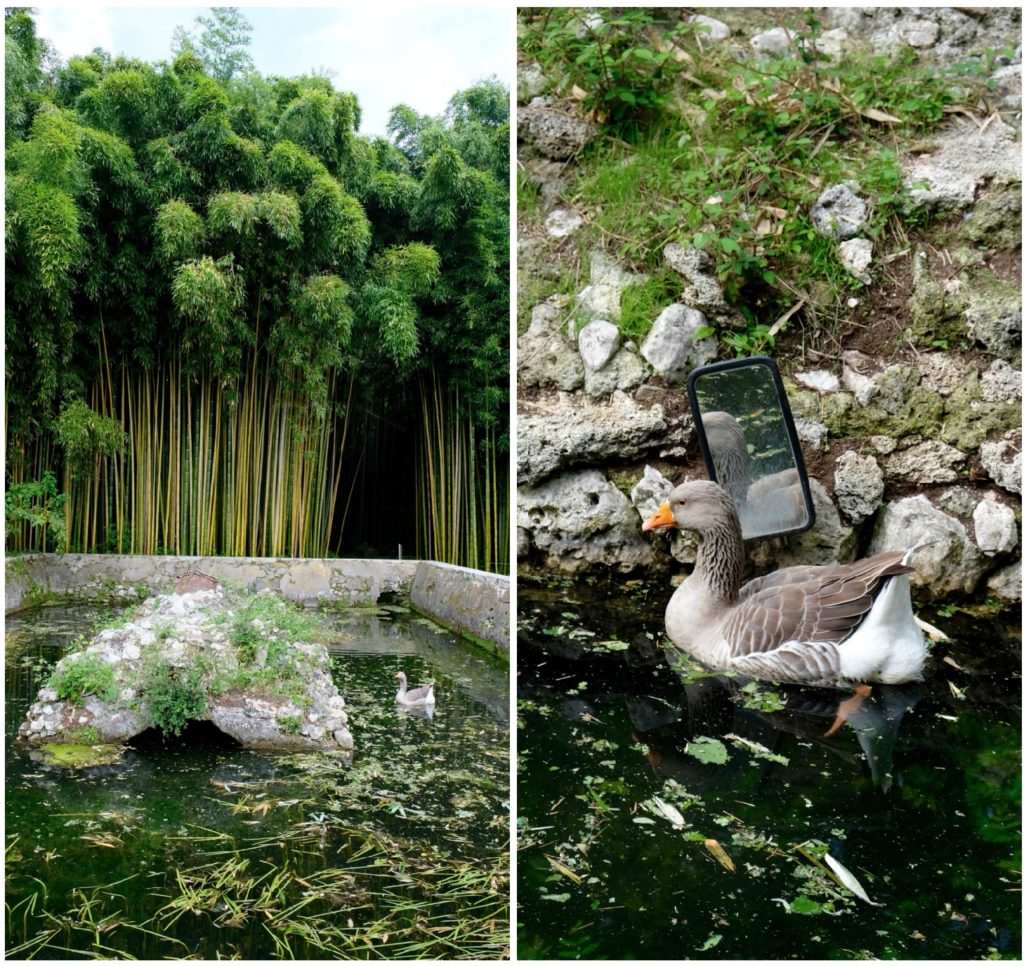 How to Visit The Gardens of Ninfa 
It's important to note that these gardens are private which means you need to do a little extra planning when you want to visit. It is open from April to November and there are public openings listed on their website. Alternatively you can arrange a group of minimum 25 people to see the joy of Ninfa. More can be found via their website here.
How to get there? It's definitely easiest by car, however they do offer a shuttle service from nearby Sermoneta.
Price: 12€ per person otherwise 10€ if you arrange a group of 25 people. Visits are by guided tour only and the garden is wheelchair accessible.
Giardino di Ninfa: Monumento Naturale Regionale, Via Provinciale Ninfina 68, 04012 Cisterna di Latina – LT. [email protected]
More info can be found on the VisitLazio website.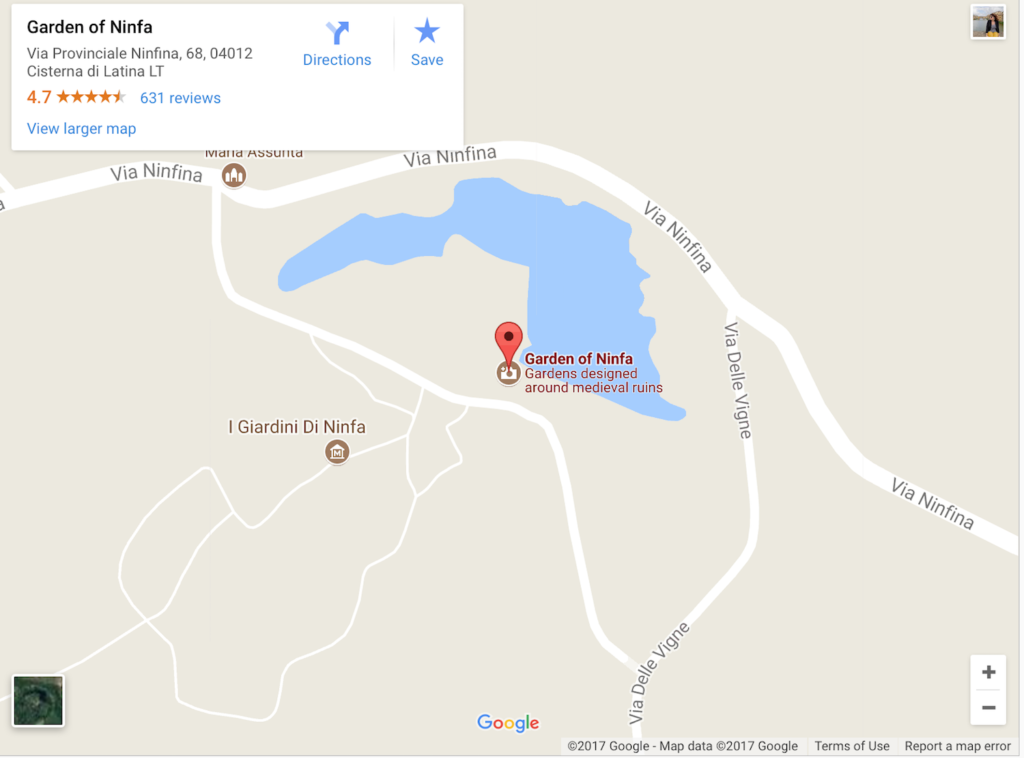 SaveSaveSaveSave
SaveSaveSaveSaveSaveSaveSaveSaveSaveSave