There's some people you meet in life who you instantly click with. Perhaps it's a shared passion, or the warm comfort of being with someone who belly laughs as deeply as you do.
Elena is that kind of person for me.
It helps that we share a very similar career in social media management, which is wonderful when you need to "shop talk" with someone who gets it. We sneakily messaging one another throughout the week when sharing "did you see that" about an episode of one of the idiotic shows we love from time to time. She's a wonderful photographer, shooting mainly in Milan but not only. What I find really refreshing is that Elena looks at life here decidedly more pragmatic than most starry-eyed hopefuls I meet. Check out #HousesofItaly on instagram, a merge of interesting local architecture around the boot where anyone can contribute.  A beautiful person inside and out, it was only a matter of time before she cropped on #LocalsILove. From the USA to Milan, Italy, these are her tips for life in il bel paese.
Name: Elena Ciprietti
Nationality: USA
Profession: Social Media Manager for Belmond Hotels in Italy & Mallorca
Favorite drink: Crodino
Elena, where are you from? How did you get to Milan?
I'm from New York and I've been living in Milan for the last five years. I went to Italy for the first time with my high school in 2006 and fell in love really hard with this beautiful country. In 2009 I studied abroad in Milan and knew that this was the city I wanted to live in. Two years later, I moved back to do a Master in Media Relations and the rest is history!
Is Milan the end all, be all, for you or is there anywhere else you'd like to try living in the world?
Milan is an amazing base, especially for those who travel often. The city is constantly changing so there is always something new to discover. One day, however, maybe I'd like to try a change of pace from city life to life on the beach!
https://www.instagram.com/p/BGkYHLLFA7R/?taken-by=elenaciprietti
What are you up to in Milan? I know you are a badass social media manager. Can you tell me more about how you got there and what other passions you have?
I basically live on social media all day and I love it! I've had a lot of different work experiences in Milan and New York – from fashion to oil & gas to television – but my passion has always been travel and I'm so grateful that I am working in the industry. I can often be found with a camera in my hand (or at least my iPhone), so I get to incorporate that passion into my work as well.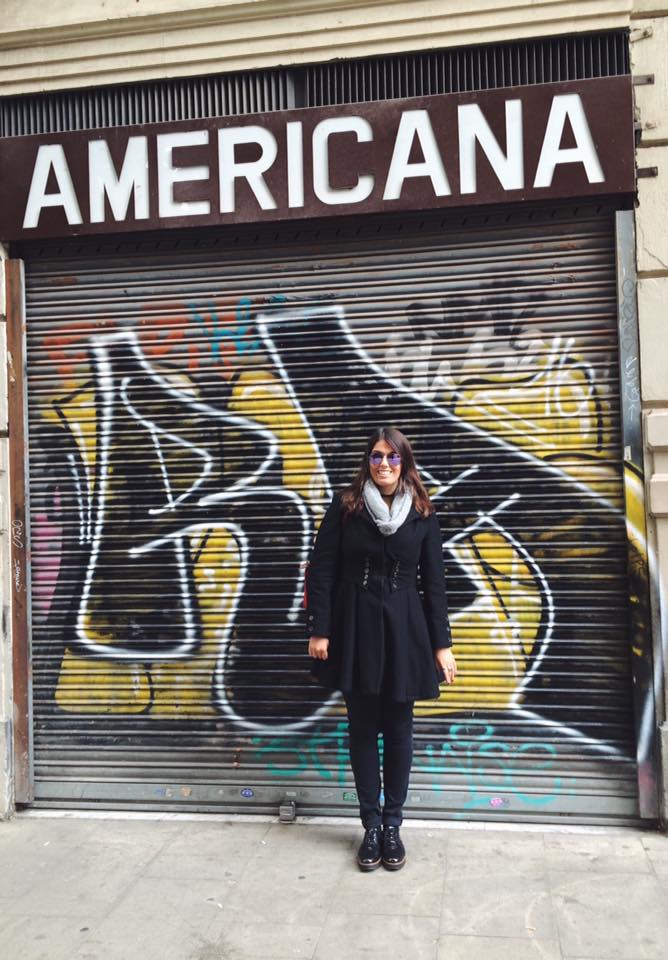 As an American living in Milan, what are your thoughts on life in the city?
One of the things I love about Milan is there isn't much of an expat community here. I know this could be a downside for some, but I enjoy it. I have lots of American and British friends, but I find myself to be surrounded more by Italians. This has helped me become "Italian", truly learning about the culture and becoming as fluent as possible.
When you and your boyfriend have had enough of city life, where do you go?
We live for the beach! We are often in Liguria (just 2 hour drive from Milan), but also like to take weekend trips to places like Sicily and Sardinia.
https://www.instagram.com/p/BJYVDbChF1o/?taken-by=elenaciprietti
I know you live Instagram as much as I do, can you share a few of your favorite accounts that you follow?
I love Sicily, so shouting out to some of my favorite Sicilians: @antoniosparta, @dailybreakfast and @stefalama.
https://www.instagram.com/p/BOxe9HlAfrQ/?taken-by=antoniosparta
Are there any misconceptions that you often hear about living in Italy that you'd like to debunk here? I'd love to hear this one ;-).
I've heard lots of people say that Italians don't work out and hate the gym. I used to believe that was true until I started going to the gym and saw how jam packed it was. One thing I can tell you though is that you won't see Italians leaving the gym with wet hair – the fear of 'la cervicale' is very real.
Haha I know this first hand Elena, I've been yelled at many a time regarding that. Is there anything that annoys you about Milan as a local? Tell me the truth!
The pigeons in Piazza Duomo really freak me out.
Is there any advice you would give someone who wants to move to Milan from your own experience? Also in regards to work?
I'd say don't expect things to happen overnight. The bureaucratic process can sometimes feel never ending, but don't let that discourage you. In terms of work, try everything and don't limit yourself. I thought I'd find my dream job as soon as I moved here, but it took me almost 3 years to make it happen. Every experience I had, although it may have seemed insignificant at the time, taught me something and helped me get to where I wanted to be.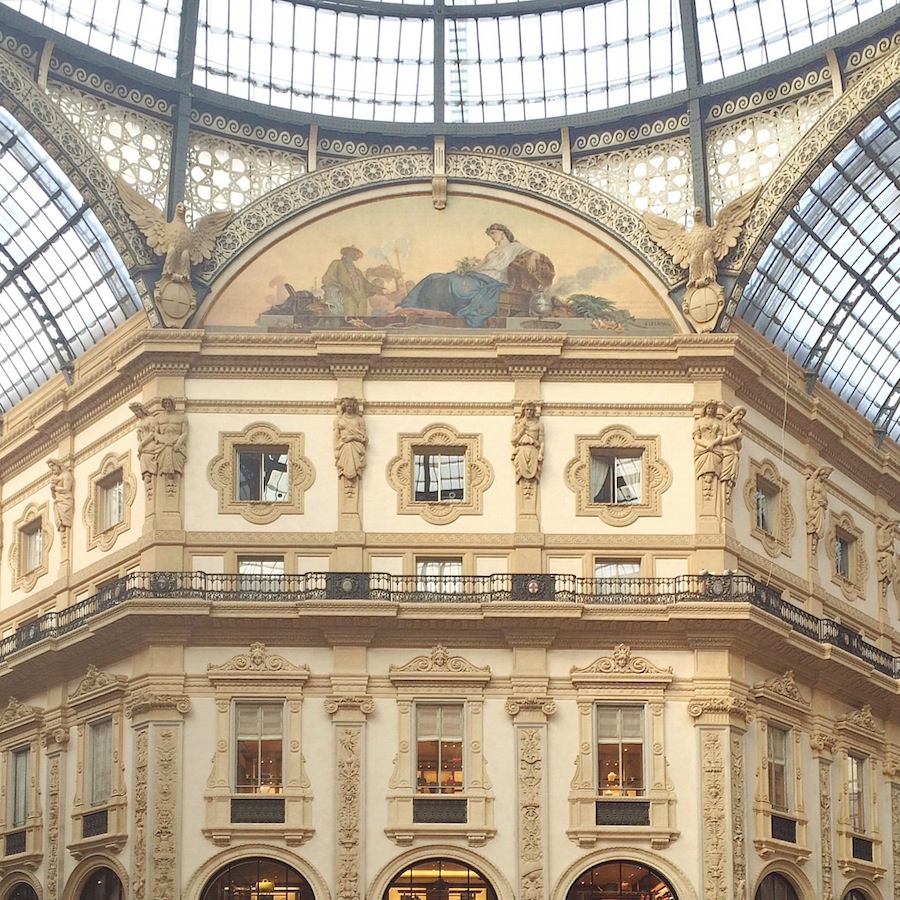 That's some very sound advice Elena, nothing worth anything in life is easy. Three – six spots do you love in Milan that we probably won't find on the top 10 list on tripadvisor?
Also in regards to food! Fondazione Prada, Anche (Isola neighborhood) for amazing pasta with a cool vibe, the greatest chocolate & pear cake in the whole world at Osteria dei Poeti, Santa Maria presso San Satiro church by the Duomo, aperitivo at N'Ombra de Vin wine bar (be sure to go downstairs to the wine cellar) and a walk around the Monumental Cemetery.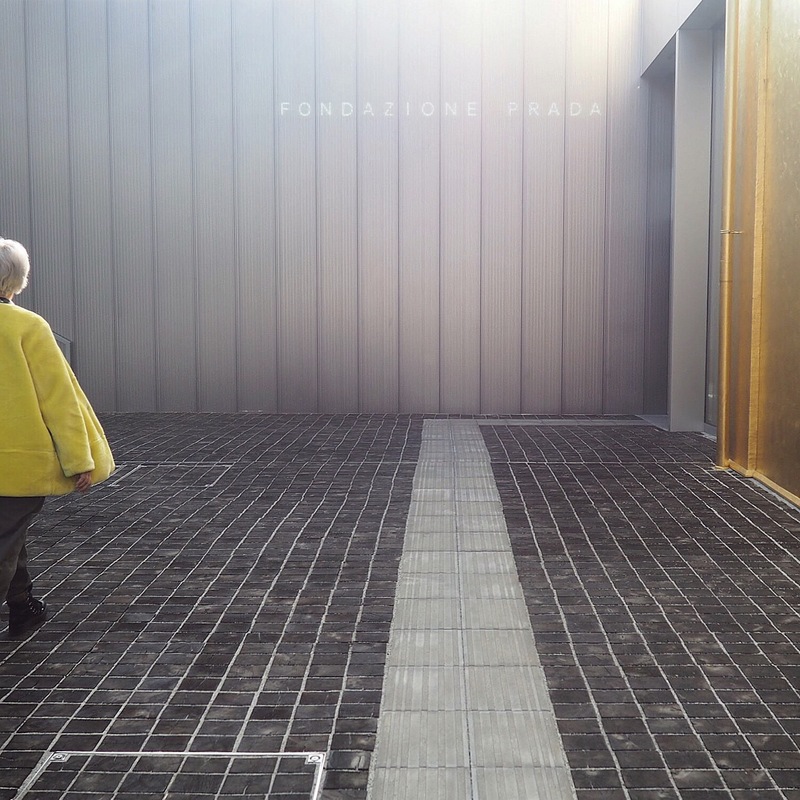 What can you do here and nowhere else?
Experience Da Vinci's Last Supper then walk 15 minutes to visit La Triennale contemporary art and design museum.
If you had to make up a tagline for the city of Milan according to Elena what would it be?
Don't be afraid to walk into the hidden courtyards. They are some of the most breathtaking things to see in the city. (and tag them with #HousesofItaly so I can see them!).