Sometimes you meet people that you instantly take too, like that perfect first sip of a warm cappuccino. Some people are just meant to be friends. That's a bit how I feel about Jennifer. Talented designer, extraordinary host (trust me on this!) and an all around awesome person for so many reasons, I just wish I could hang out with her more. She appeared on the American reality show about fashion Project Runway and makes the most beautiful, fun flirty dresses a girl could want.
In fact, I'm dying to have her make one for me too, because how many times in your life can you have something made perfectly to your desires, in today's all too abundant ready-made-in-China world, this is decidedly unique. What's refreshing is how long she's lived in Italy, not the center of Florence, but instead small-town life where everyone knows you're a foreigner and not learning Italian is never really a possibility. I have some serious respect for that. Naturally I needed to interview her for 'locals I love' a series about people that I am still so very excited to continue. It's all about celebrating the awesome folks I meet all around Italy and telling their story, sharing their wisdom.
Name: Jennifer Diederich (main photo by Nadia Meli ).
Nationality: American
Profession: fashion designer, website.
Drink: moscow mule
Jennifer, where are you from? How did you get to Florence?
Hello everyone! I am originally from Syracuse, NY. I was studying fashion design at FIT in NYC, when I signed up for a year long study abroad program at Polimoda in 2001. I met the Italian boy, Claudio, approximately three weeks after arriving in Florence, and who would in 2011 become my husband. I ended up in moving to Tuscany after I finished my degree in NYC.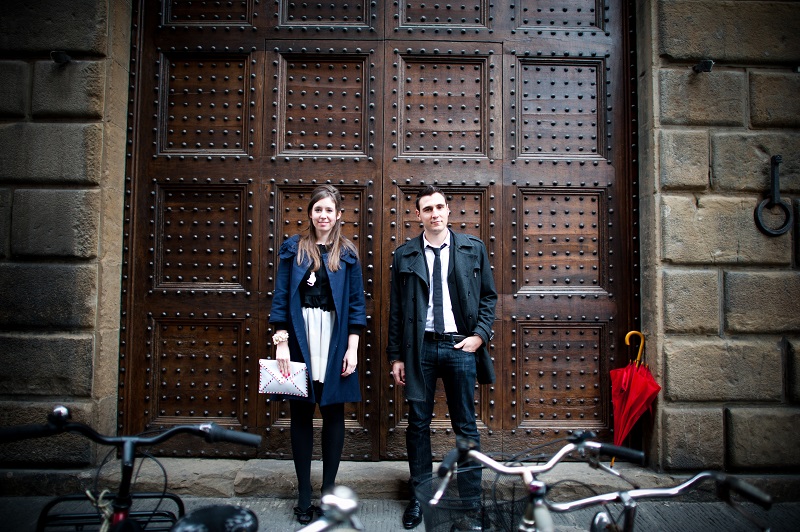 Have you ever lived anywhere else in the world, or ever wanted to?
I lived in NYC while I was in college, and I love it there. If I could choose to live anywhere in the world, it would be New York.
Me too Jennifer, it will always remain one of my favorite cities! What are you up to in Florence? Tell us about your company 'Suite' and how you got started.
Although my company is run out of NY, I work on gathering inspiration and new fabrics for my collection of party dresses & "quick escape coats" in Florence. I started Suite after I was one of the designers on Project Runway season 5. I was having a hard time finding a design job in the Florence area that I wanted to apply to, so I decided to create Suite utilizing the momentum of my Project Runway experience.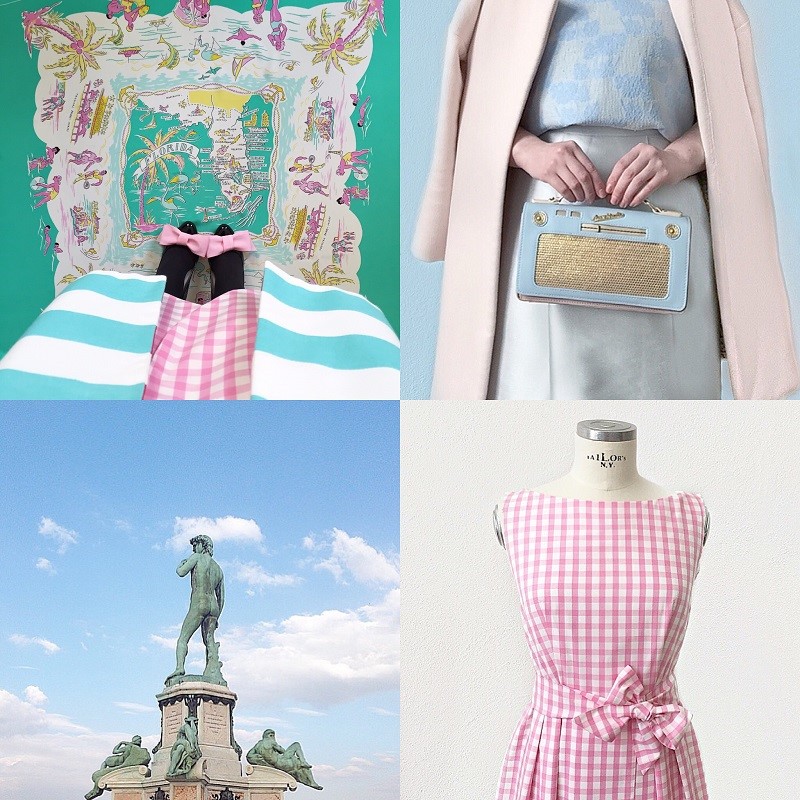 What is your design philosophy?
Suite is fancy & fun! My collection is made up of classic silhouettes with fun, whimsical patterns and bright, joyful colors. Also, I only make (and wear) dresses, never pants!
I love love love your style Jennifer, you are a walking advertisement as well! Any special events/collaborations coming up soon?
I am working on a collaboration with British jewelry designer, Jennifer Loiselle. We are creating a small capsule collection connecting our brands. Hint, it will include polka dots and bows!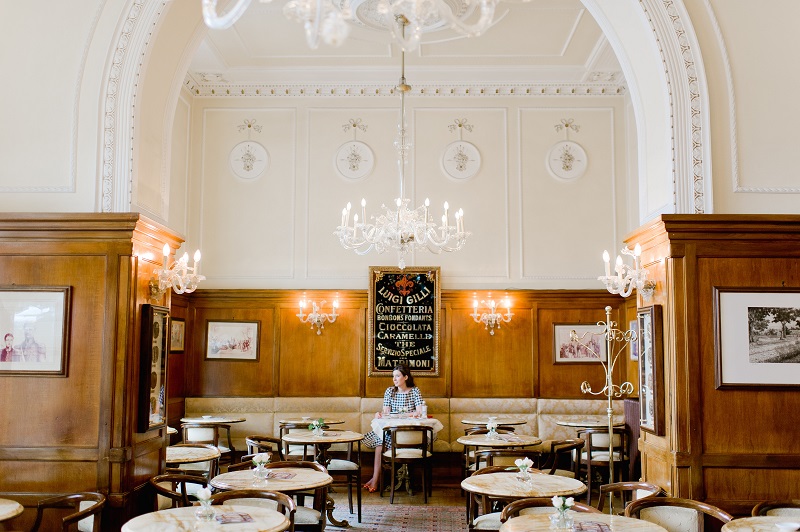 Who inspires you? You know I had to ask this question. 
I am forever inspired by Elsa Schiaparelli, a fashion designer of Italian origin. She designed in Paris from approximately the 1920s-50s. Elsa was a creative genius, introducing many of the fashion trends that still exist today-such as zippers in evening gown, surrealism in fashion, wrap dresses and even skull caps! She worked closely with artists like Salvador Dali and Jean Cocteau to create prints & embroideries for fabric.
I am also equally inspired by my customer's needs. I want to create clothing that is fun and wearable. I want girls to feel unique and charming floating down the street in one of my dresses. Inspiration for new designs comes from what these girls do in their lives and also what would make them feel most confident.
Obviously I am going to google Elsa as soon as I'm done with this interview, she sounds amazing! You want to move to NYC, can you tell us why you plan on moving there? What are the limitations of staying in Italy?
Honestly, I never planned on spending more than just that first year in Italy for my studies at Polimoda. I wasn't the girl who dreamed of living abroad! I was completely enamored with NYC, but then love happened. So I agreed to live in Italy while my husband finished university and got some work experience here. My husband, knowing my love for NYC and the fashion industry there, agreed that we would move to the US, so I could fully live out my dream and reach my goals. Now is finally that time!
I have always run my business out of NY instead of Italy mainly because my clothing doesn't have the possibility of a giant audience here. Italian fashion, in general (of course I have some really wonderful Italian customers) is focused on the trends and the notoriety of a label. My collection, Suite, is based on classic styles with colorful prints and fabrics, which is also not so popular in Italy, where black reins supreme.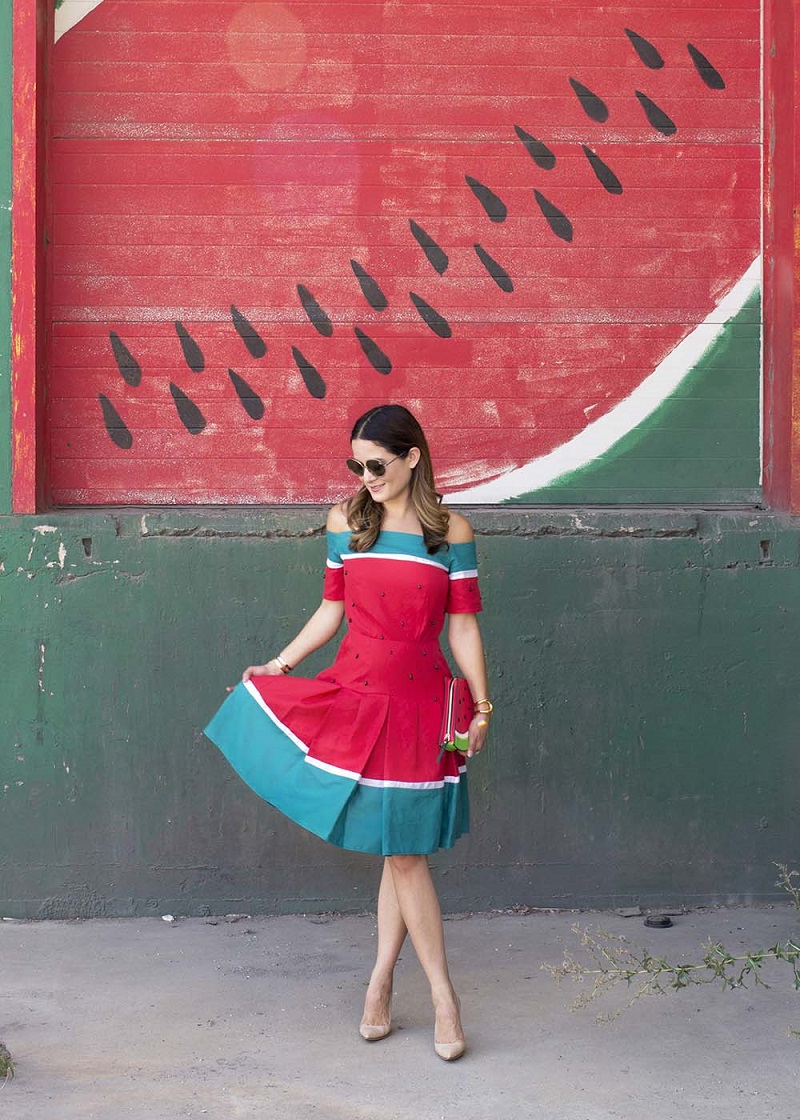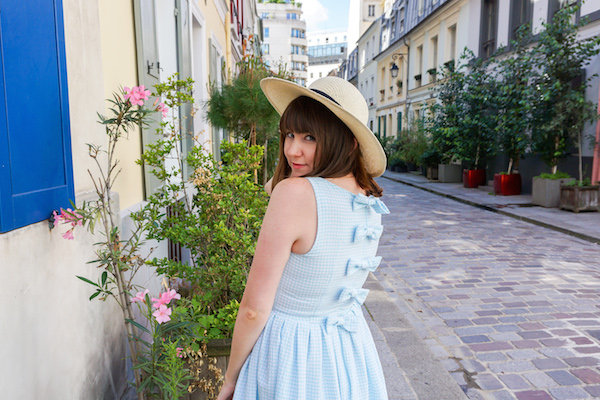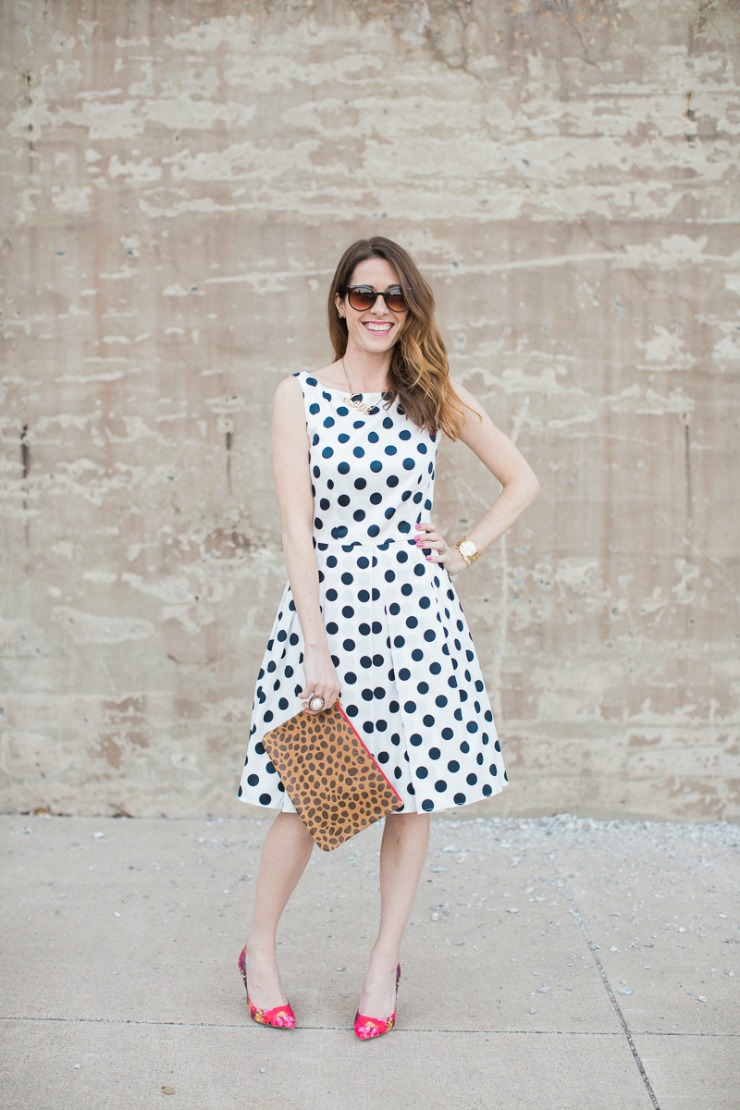 Is there anything that annoys you about Florence as a local? Tell me the truth!
I lived most of my time in Italy in the outskirts of Florence. Since moving to Florence, I have enjoyed the fact that there is always something to do in Florence. I am a city dweller for sure! One thing that drives me up the wall though is the tiny sidewalks. People will gather in groups to have a chat on the sidewalk blocking you from walking. I always want to blurt out "this is a sideWALK, not a sideSTAND," this must result from the New Yorker in me. Also equally annoying are the people who try to sell me a selfie stick or sign against drugs…if you live in Florence or have ever visited, you know what I am talking about!
Girl you and I both! I am always that awkward person standing in front of a bus to avoid the standing groups on sidewalks. And ditto on the other two points you mentioned. How much has Florence changed since you first came?
I arrived in Florence less that a week before the the tragedy of the World Trade Center. It was a time that changed the whole world. Back in the beginning of my journey, I got the chance to briefly experience the Lire (hello 1,600,000 lire/month rent…that was hilarious to me!), get a tiny glimpse of a slightly more prosperous time for the Tuscans, watch a silly game shows like Sarabanda and Passaparola at dinner time (which I secretly loved). Also, Astor, the bar near the Duomo, was the cool place to partake in the new trend of "apericena."
Since then, big problems in the Italian economy and world crises have changed the lives of the Tuscans. We have the euro (I'm glad to see that most of the older generations have finally got a grasp on the new coins), Chinese manufacturers have bought out the fabric industry in Prato leaving many once prosperous Tuscan families in economic despair. Also, many of the younger generation are jobless.
Young Italian guys use less hair gel then 15 years ago and people have apericena a few times a week now but at places like Soul Kitchen and Rivalta. I still like to watch an Italian game show, like Avanti un Altro, at dinner time though. I think I watch for nostalgic reasons, while my husband would argue that I am secretly an Italian nonna.
 Beautifully said Jennifer, you really have a unique perspective on the city. Is there any advice you would give someone who wants to move to Italy from your own experience?
My mom asked me to follow one rule as she dropped me off at the airport to come to Florence the first time "Just don't fall in love with an Italian boy, Jen." She must had had a sort of six sense of the years to come. She knew that falling in love in a far away place would then open me up to a whole world of heartache and struggle. Unfortunately there is nothing much to do when you fall in love.
It was not intentional, but it happened. And while I wouldn't change anything at this point, if I could go back and talk to myself that day I was on the shuttle bus from the airport to our hostel in the center, I would say "Jen, don't fall in love with an Italian, if you don't want to spend the next 15 years in Florence."
In other words, while sometimes these things happen unintentionally and you should enjoy all the amazing things that come along with the experience, if you have other clear intentions in life, do things that will further that goal, not throw a gigantic stone in your wheel. Know that being a part of two families in two different countries is extremely difficult, and the struggle for a visa is a true headache.
If none of this advice pertains to you, my other advice would be to make lots of Italian friends, who only talk to you in Italian. Not only will you learn Italian, but more importantly you will learn what it is really like to live in Italy. There are many daily habits and details that make Italians different from us. Living these habits, as opposed to living American style in Italy, will facilitate a beautiful assimilation into Italian life.
Three boutiques/museums everyone should know about in Florence?
Alessi in Via delle Oche, 27R-31R, Firenze (candy store, perfect for picking up Easter treats!)
Cup of Milk on Borgo Pinti, 6, (a cool kids store where I buy my nieces fun, colorful clothes)
Albrici vintage on Via dei Serragli, 20r.
What can you do here and nowhere else?
See the duomo on the way to the grocery store
If you had to make up a tagline for the city of Florence according to Jennifer, what would it be?
Florence, the magical city where we walk on the same ground that Leonardo DaVinci walked on.