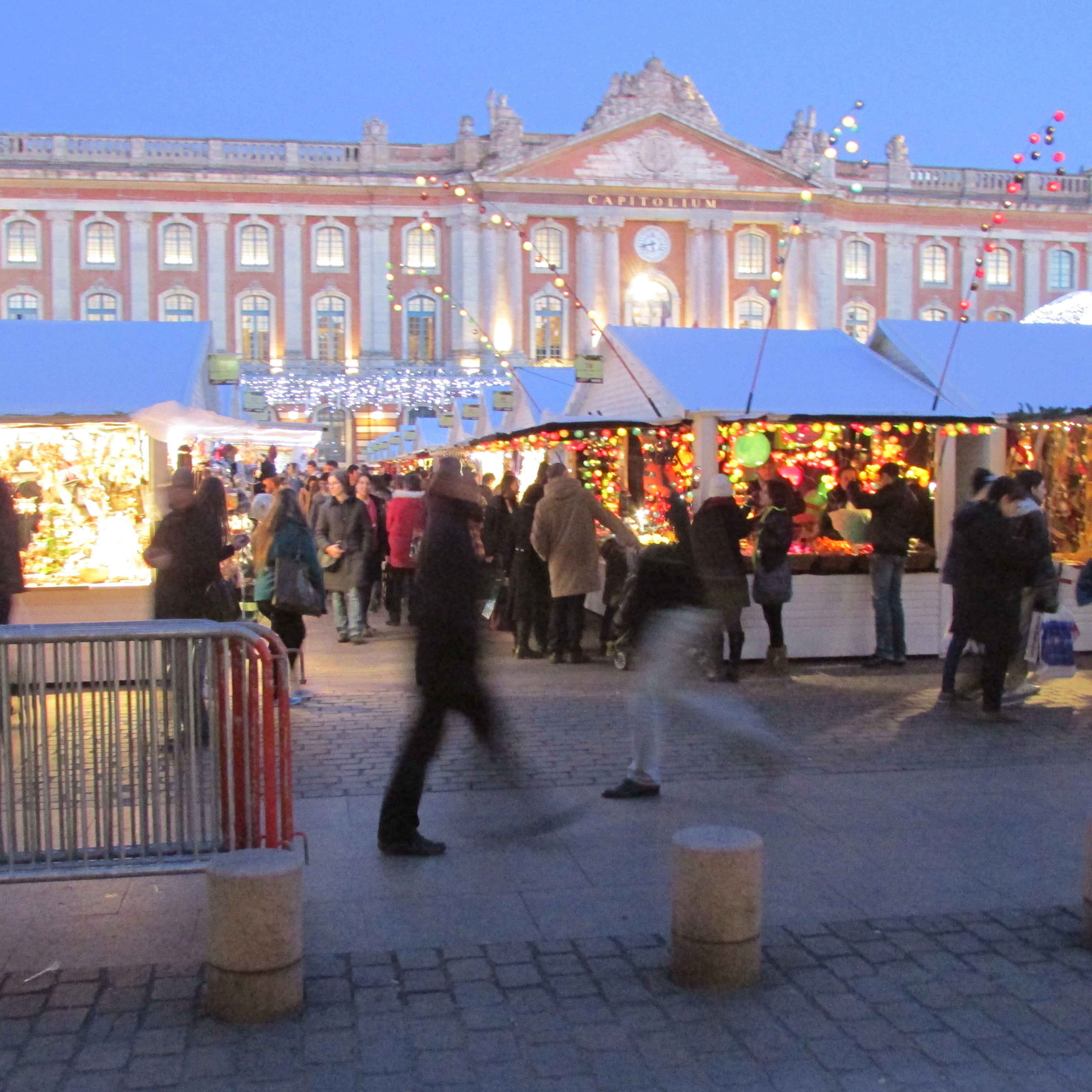 I am no stranger to the south-west French city of 'pink brick' otherwise known as Toulouse. I visited a few years ago for the first time with my then friend Nico (and now boyfriend-partner in crime otherwise known as 'Frenchy'. he is from a smaller town called Castelnaudary that not many know about other than aficionados of cassoulet,Toulouse is the biggest recognizable city.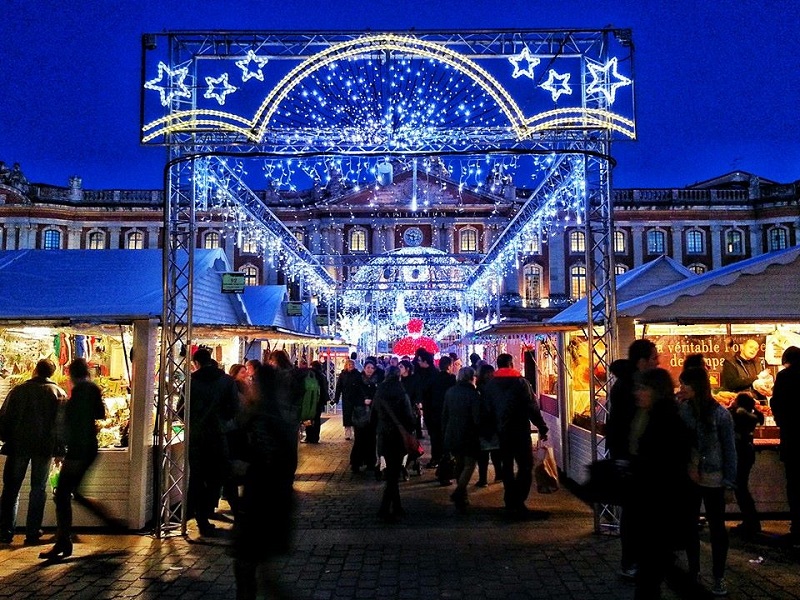 The first and only time I visited Toulouse it was boiling hot in the middle of sweltering August heat to the point where a woman fainted in the pharmacy and we felt it completely necessary to spray ourselves with evian water mist not unlike glossy American commercials from the late 90s.
I liked this city. For me, it had elements that for me are fundamental to a great quality of life in a European city, great food, completely walkable and with a lively vibe among residents. The colorful archways in the main square are stunning and I remember digging into some really fabulous dishes here, hearty salads, quiches with duck and the delectable and hard to find in Europe, banofee pie. Nico studied for two years at a special engineering school there in a way that I cannot fathom. While at 16 I was studying, but also heavy into sports (swimming), learning how to drive and being an obnoxious teenager on the weekends, he was studying six if not seven days a week in order to pass the final exam that would determine the next stage. That sort of self-determination and a love of math (kill me) is impressive for anyone at such a tender age when skipping school and hating your parents was the 'in thing to do.'
Back to Toulouse, luckily I had my personal tour guide to show me around the first time and this years visit, while short was absolutely amazing. We flew from florence to Toulouse on the 20th and decided to spend our one afternoon at the Christmas markets in Toulouse before heading to mountain town Ax-Les-Thermes for Christmas break.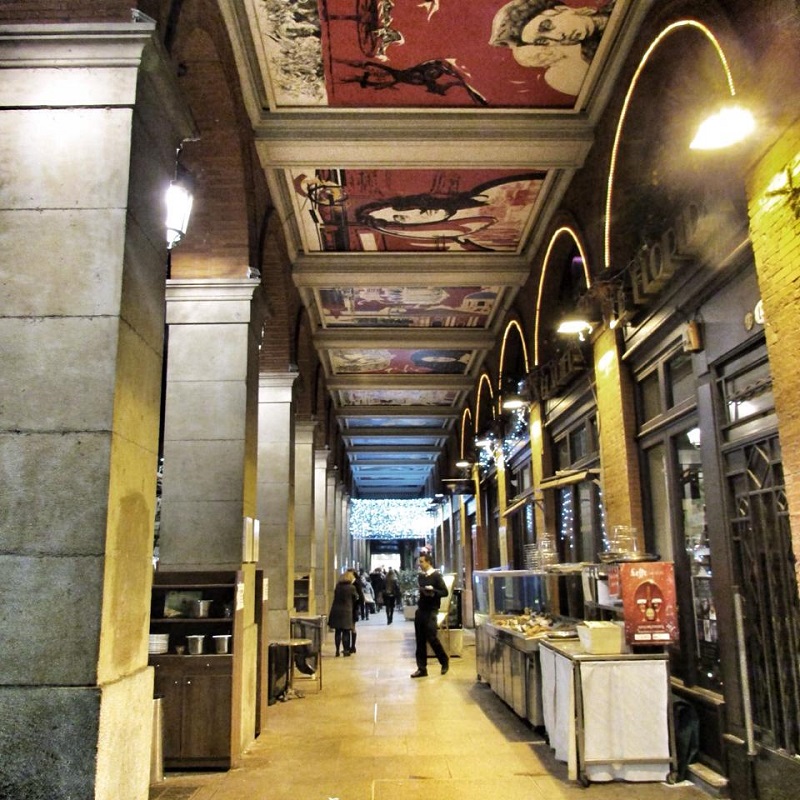 Christmas markets in Europe are an adult playground. A plethora of stands boasting all sorts of different products from candles! to spices to perfumes and don't forget about the vin chaud (mulled wine which I thought was called vin brûlée in French but apparently that was a marketing technique in florence ;-).
I honestly can't think of what I love more than browsing the market cupping this hot mug of spiced wine and wishing I had more money and luggage space to buy everything I gazed upon. The Toulouse main Christmas market was located in place du capitole in the main square in front of the capital building. Unlike the crowded Christmas markets I squeezed through in Both Vienna, Berlin and Florence – this market was tranquil and easy. The stands free of trash and beautiful lights covering the square, this was my kind of market. We took our time browsing and what impressed me most was the food. In florence, I only ever eat at one stand that serves 'chianti burgers' because at times the sausage at the German/Polish aren't really my thing. Here, you had some truly spectacular choices.
Sandwiches with soft bread and melted cheese and potatoes, plus I discovered a new reason to live when nico made me try a dish called aligot. While its appearance didn't seem like anything special, the smell from the stand was a garlic aphrodisiac and I dug with quite a famished gusto into our portion of potato and cheese purée with garlic. If you happen to be in France during Christmas and you see this stand, I promise you that it is well worth a taste or two, or three or maybe four.
I will happily get fat on this creation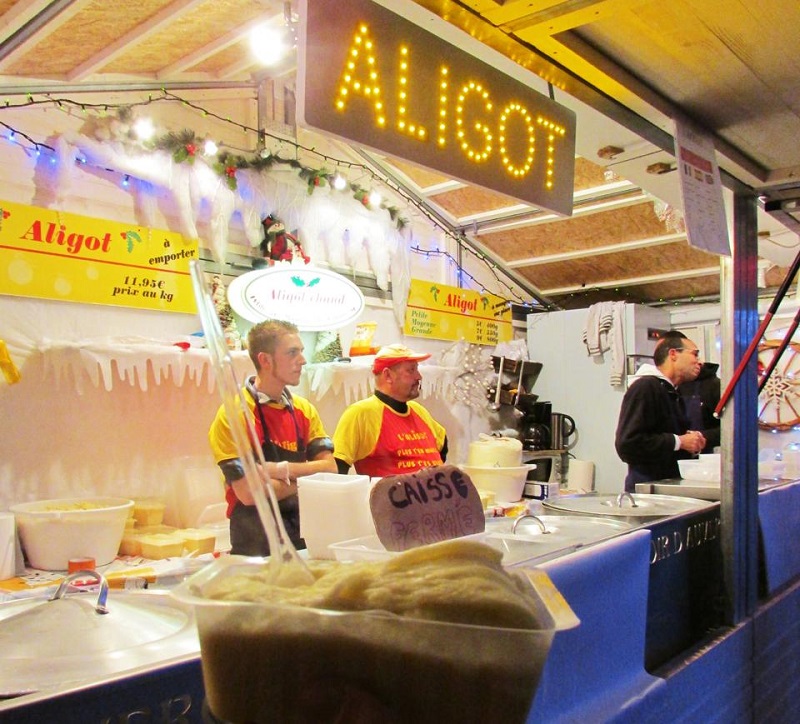 While we only stayed a few hours walking around brightly-lit Toulouse, I have to say the city is magical during Christmas. The amount of effort the city made to make the center come alive is impressive and behind the capitole building was a very cool interactive light show that entranced locals and tourists alike.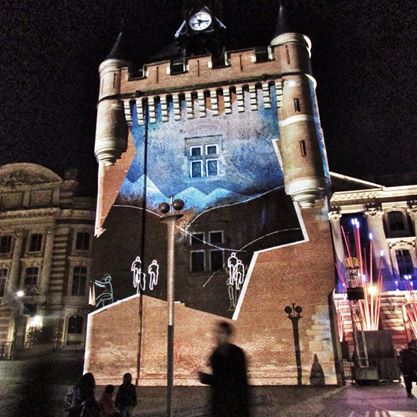 Not to mention some frightening 'krampus' style characters (Santa's Austrian devilish sidekick to punish naughty kids during Christmas). French kids must have quite the thick skin since I could only imagine how many kids would be hysterical in the USA after seeing them, or even me for that matter.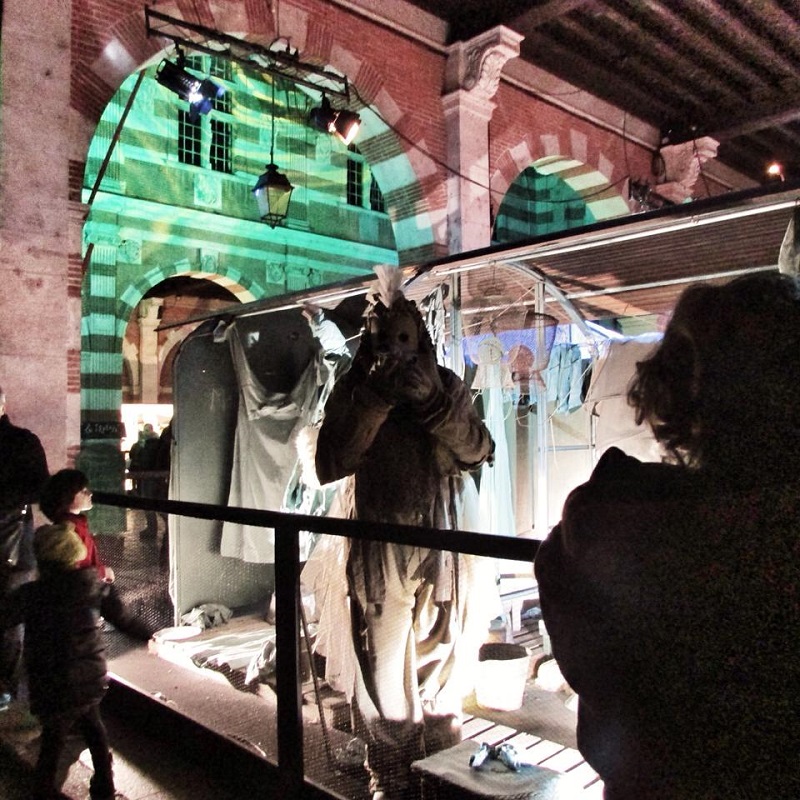 I look forward to my next visit to this pink city and discovering yet another previously unknown to me gem. Until then, I will dream of aligot and onto our next adventure, Ax-Les-Thermes.
Stay tuned! and follow the action on FB, twitter, pinterest, google plus via the hashtag #winteroadtrip