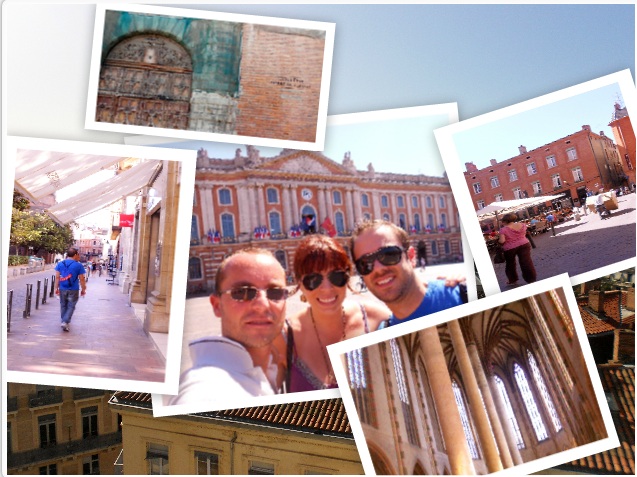 What has beautiful red-brick architecture, a hip-vibe and is the 4th largest city in France after Paris, Marseille and Lyon? We left Saint Cyprien early one morning and drove two and a half hours to the city of Toulouse for a day of sight-seeing and to meet our friend's sister and family for dinner.
Toulouse itself is known as a center of aviation and spaceflight in the past 20 years – also the home of the famous Airbus. Our choice of visiting on one of the hottest days this summer perhaps wasn't the smartest idea but we still had a great time and made the most of our day. We were entranced by the pretty archways and tiny inviting shops, it was nice to see a city in France that isn't Paris.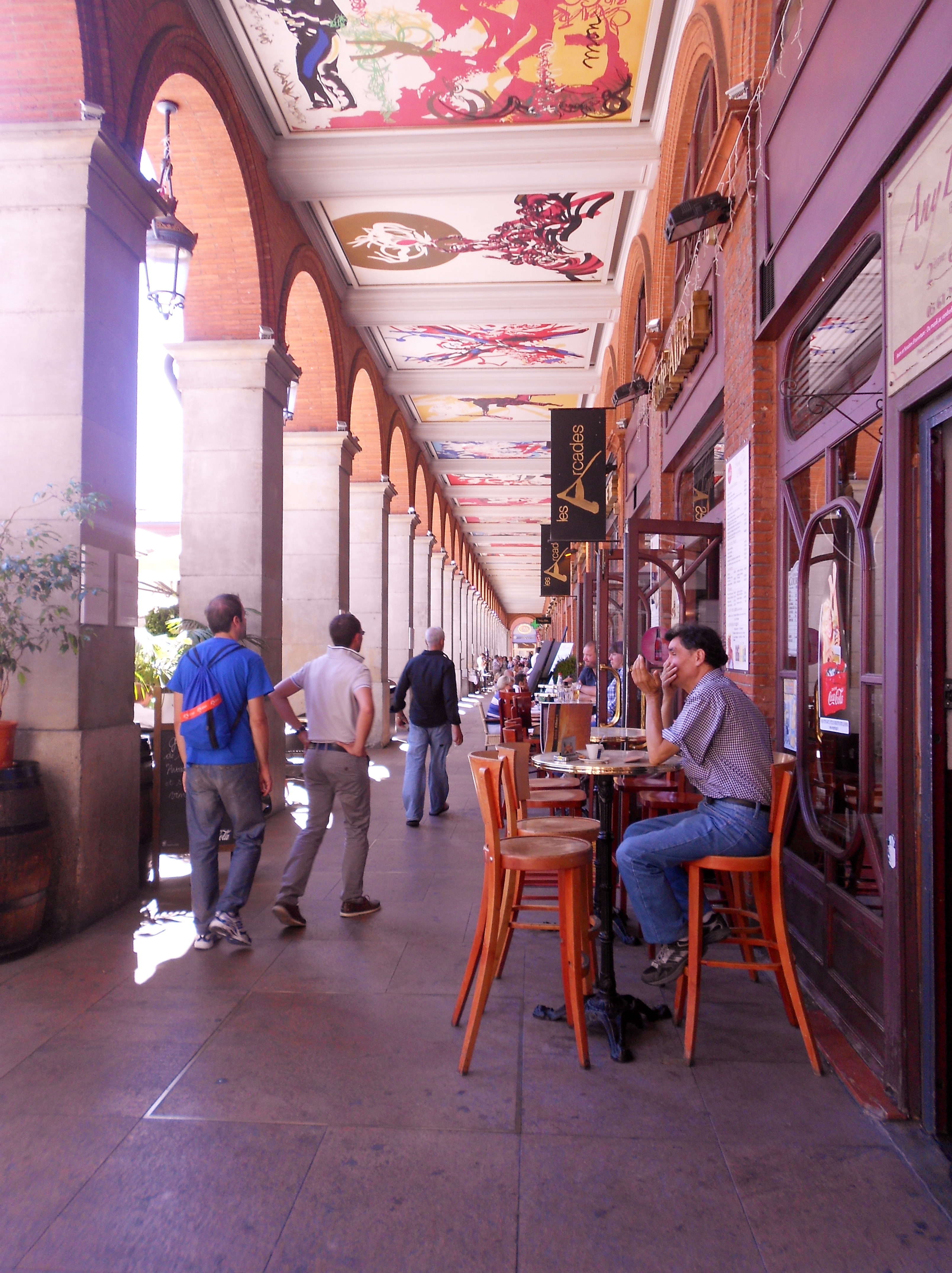 After getting acquainted with the layout of downtown, we wandered into Les Jacobins church which Napoleon was rumored to use at his will (mainly to store his horses, strangely enough). Another great thing about popping into churches is that they offer a fresh respite from lucifer the sun's heat outside and offers a chance to discover a hidden artifact or three.We gazed at the enormously high arches and soaked in the gorgeous interior. A huge mirror under one of the pillars created a quite interesting optical-illusion that seemed to mess with some fellow church-visitor's equilibrium.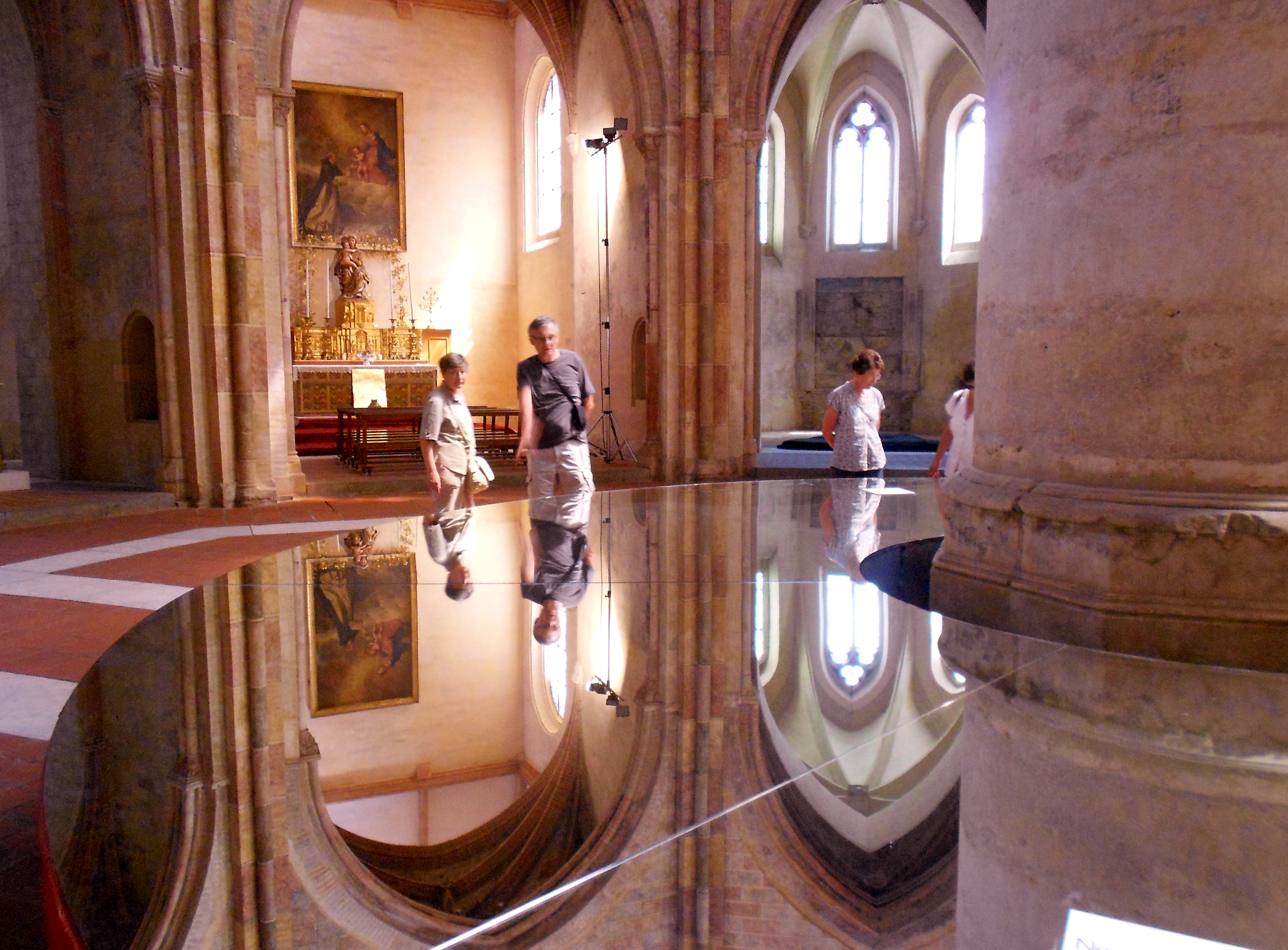 Somehow mirror-gazing and learning about Napolean made us work up quite an appetite. We ended up choosing a lunch spot solely based on spying the dessert tray. I chose two types of Quiche while the boys munched on salad with duck. They brought out rose wine in  a refrigerated bag filled with ice (brilliant idea!). We finished with a slice of banoffee pie – made with bananas, cream & toffee and a pastry base. The first time I have ever spotted this dessert in Europe and  we fought with each other over the last crumb. It was simply magnifique.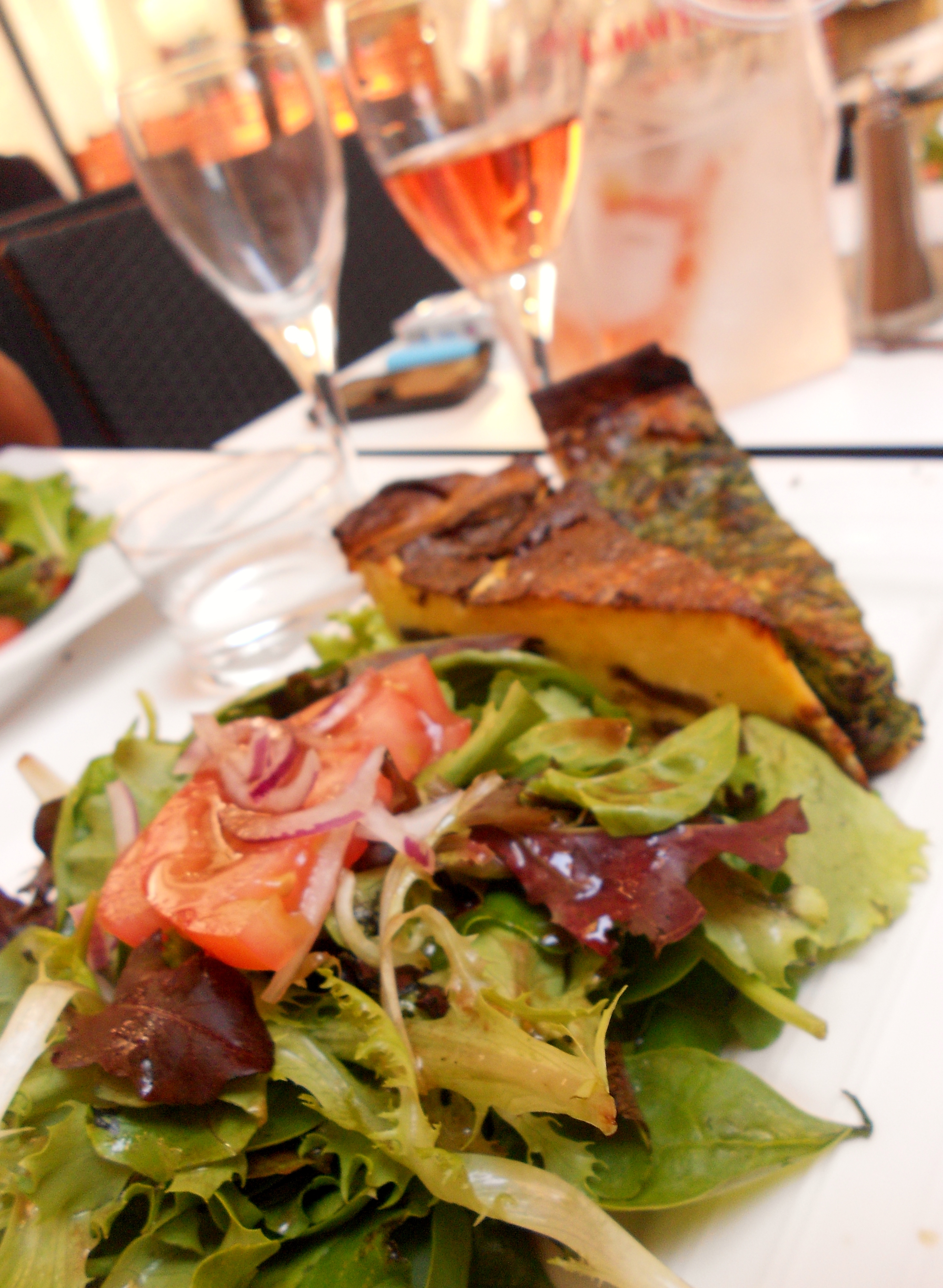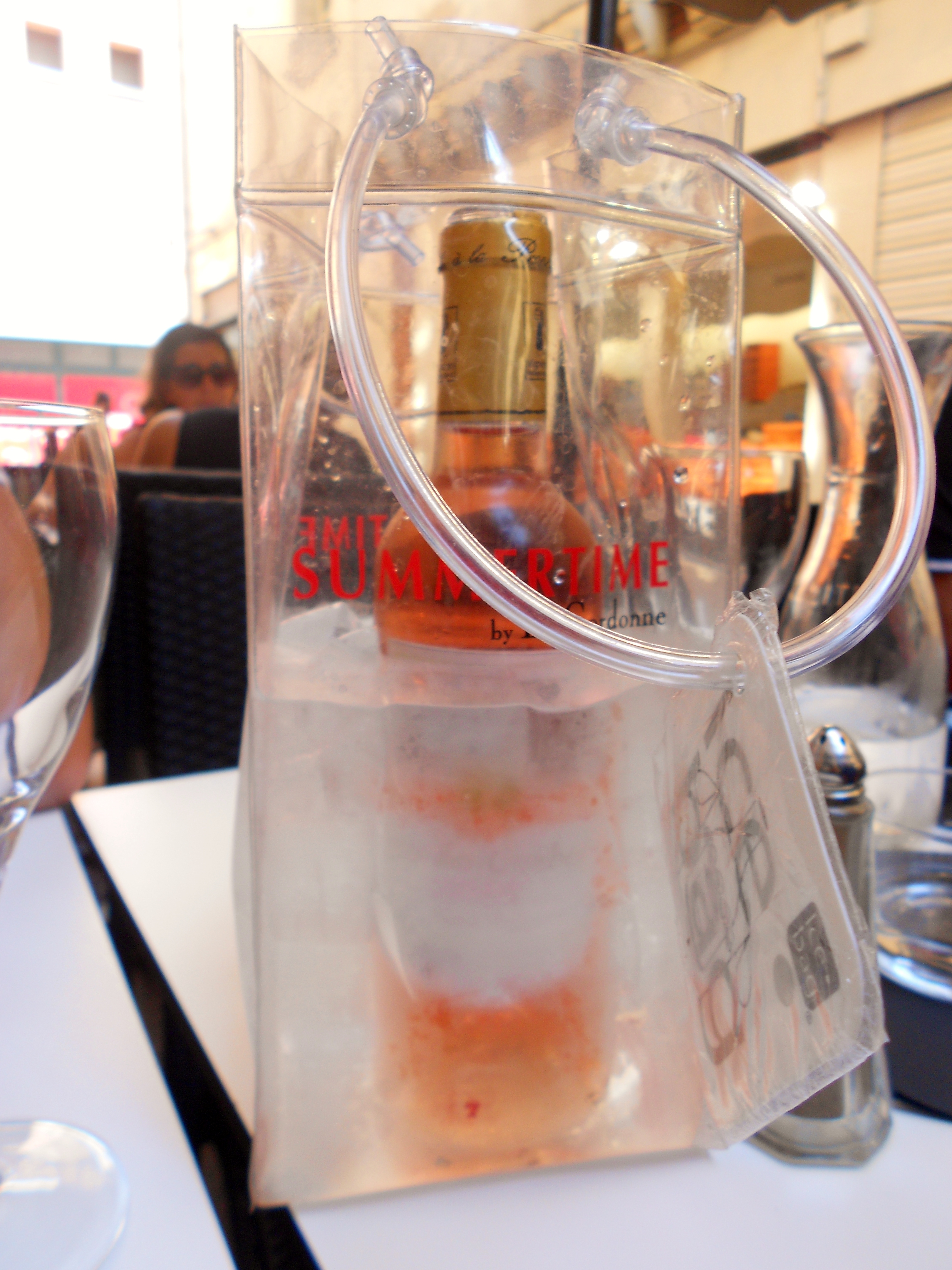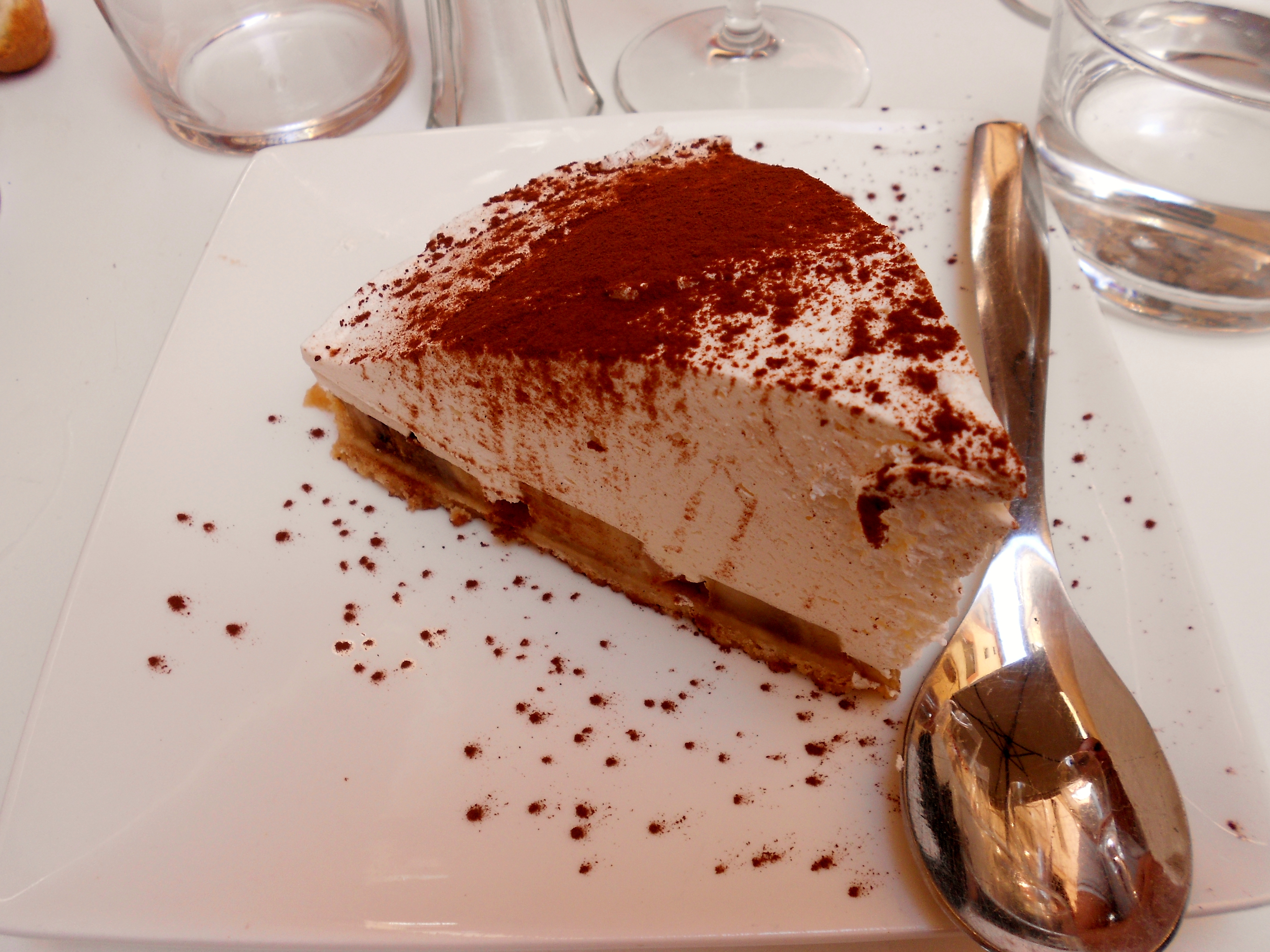 After lunch, we ended up wandering along the Garonne river and were persuaded to go on a river cruise based on one smooth-talking employee. His clever sales pitch in broken English consisted of "I see you hot so come sit in the shade on a boat, I give you discount". Good man, he must have read our minds. The highlight of this hour and a half 'adventure' was maneuvering into a sort of dam that raised the water level a meter or two higher to then continue the tour. I think one woman snapped at least 50 photos of this apparently magical feat. The operators were also very smart to sell chilled drinks and water at a not so chill €2.50 a pop towards the end of the trip when everyone was dying of thirst. I should have drank the river spray from the dam in protest.
We found a wonderful panoramic view of the downtown Toulouse skyline from the top floor of a department center on the main shopping street. I wish I could remember the name but I know on that same top floor there is a gourmet supermarket & a sushi restaurant.
Yes that is a picture of my friend spraying t-man with mist spray, and thank the gods of Saturn for that magic mist. Otherwise we may have showed up to dinner and been mistaken for bums. Highly recommend purchasing a can if your out and about in the height of summer. Factoid of the day : real men mist one another.
We wound down our tour of Toulouse by having an apéritif with a really nice drink called a 'kir,' crème de cassis (blackcurrant liqueur) topped up with white wine or if you want to be fancy try it with champagne – kir royal. Dinner was in a very pretty square –  Place Saint-Georges at an excellent restaurant serving traditional french dishes with a twist. I was really craving a steak at this point and not only was mine perfect – it also came with a beautiful salad and seasoned thin-cut fries. The white wine we drank with dinner was crisp, light & fruity. I may just be adding French wines to my shopping list back in Italy. Dessert was profiteroles, choux pastry balls filled with ice cream and covered in chocolate and nuts  – a sweet bomb is more like it.
We were thankful to have not eaten even one bad meal in France, and Toulouse has quite a variety of options, you won't be disappointed. Just make sure to freeze-pack me a plate as well and send it to Firenze, pretty please?
à la prochaine Toulouse – belle ville rouge