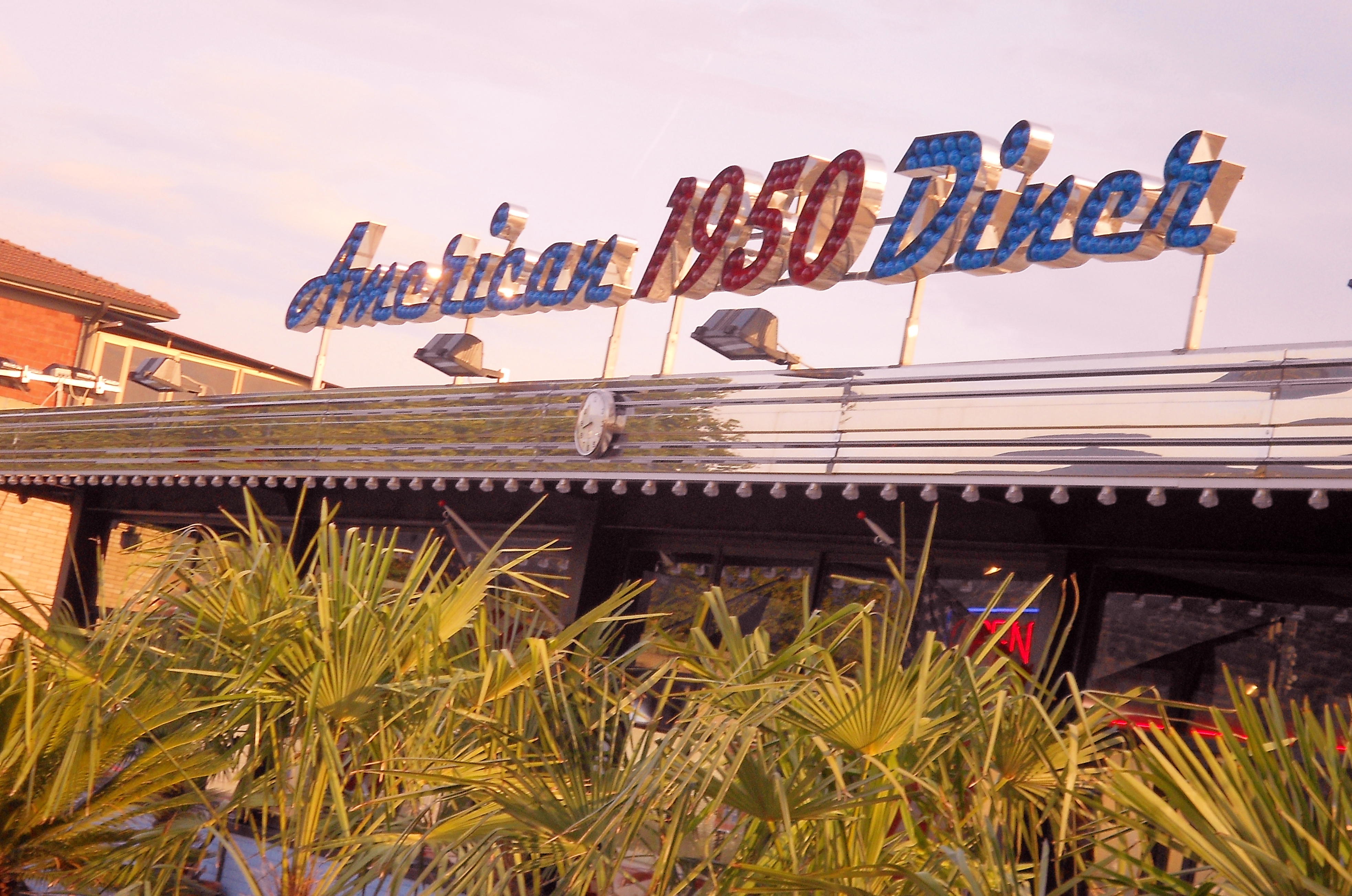 Yet another post about food? I have a feeling my readers will assume I will blow up to be like Willy Wonka's unfortunate blueberry soul and roll away with all of the references lately to food in my blog but well, that's just me! Our latest discovery just happens to be a 1950's American diner (called exactly that) located in Calenzano (near the famous Gigli shopping center). Me & t-man decided to meet some friends of ours for an early dinner and upon arriving, I already knew I was going to like the place. The pictures on their website are almost too instagram-like to garner any real idea of it's appearance and yet it was way better than I envisioned.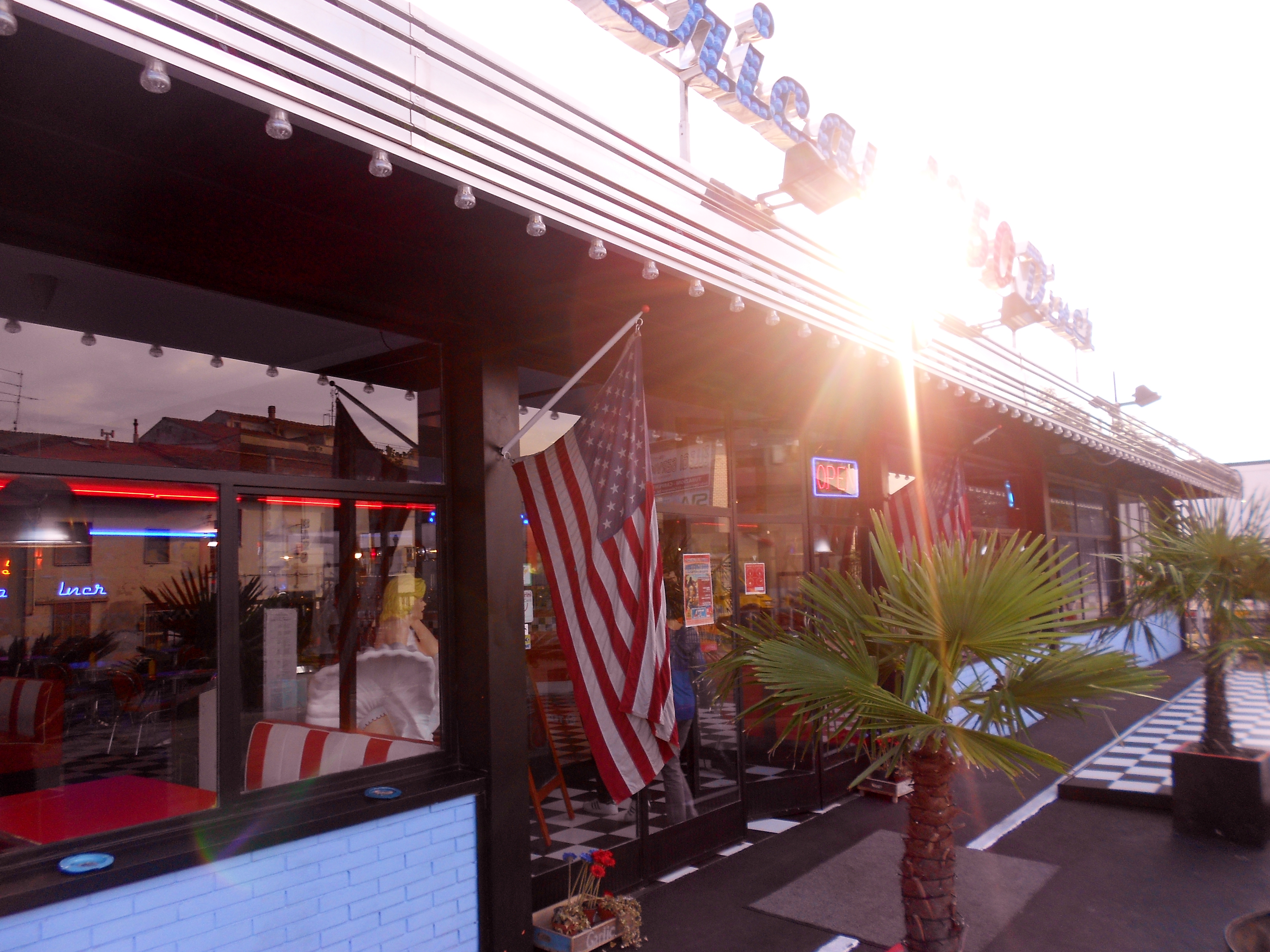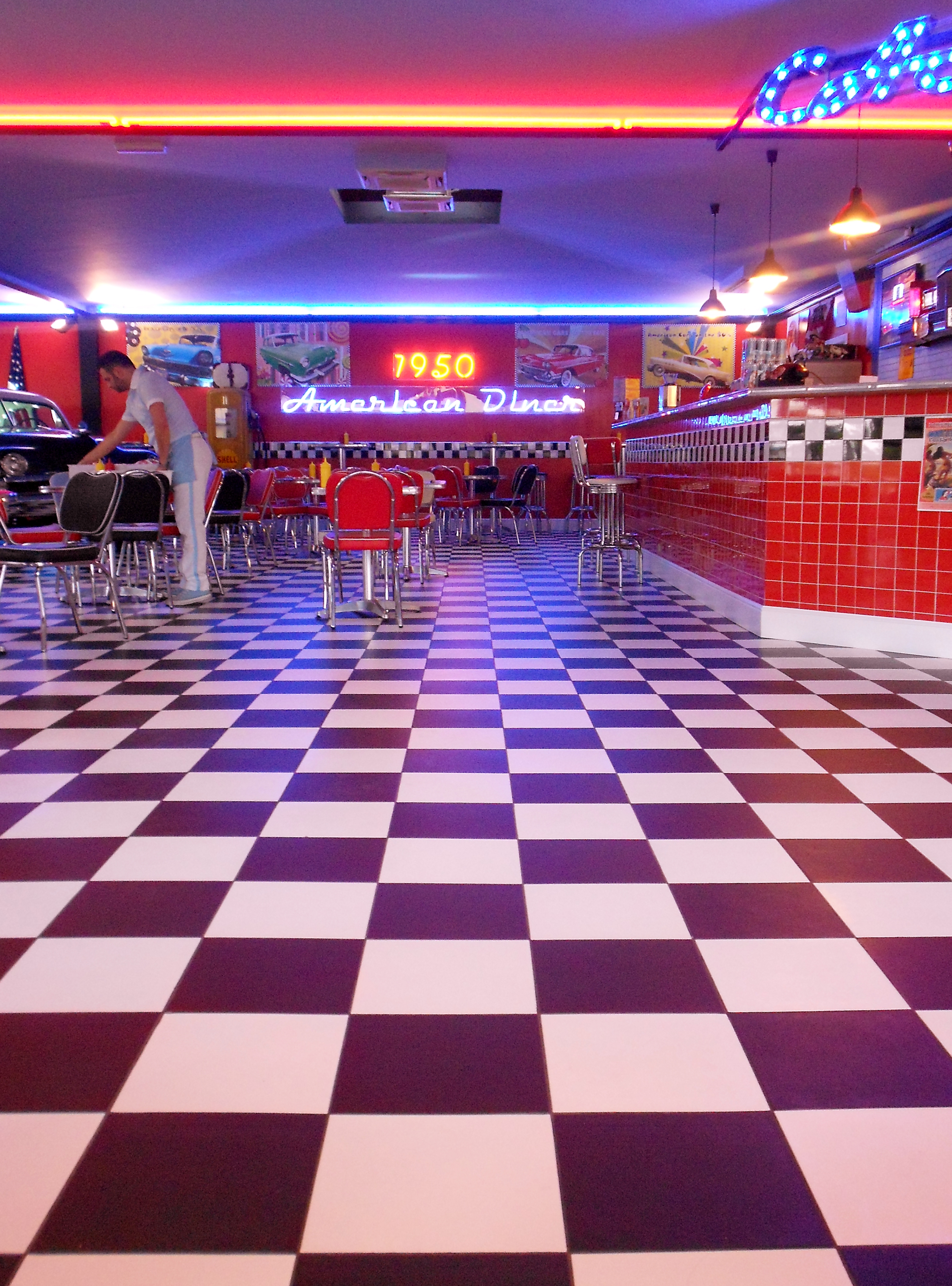 The waiters and waitresses were outfitted in 1950's outfits and we were very impressed with the owner's attention to detail to every aspect. The booths were comfortable, they also had high tables, a long bar, retro furniture – even an old car inside. I felt like I was leaving Italy and entering my home town of San Antonio, Texas – 50 years ago or perhaps landed on the film set of Grease. Clientele was 99% Italian and live music was playing the background (we happened to come on "Bluegrass" night).
The menu was quite extensive, they must have listed at least 10 different burgers alone.  Their food is mainly American with some Tex-Mex influences. To give you an idea of the menu (which you can see on their website) think onion rings, baby-back ribs, spicy chicken nuggets, club sandwich, quesdillas con queso, omelet dishes, pancakes, waffles along with American draft beers and cheap cocktails – only 5 euros. For starters we ended up sharing nachos which to be quite honest, were nothing to write home about. Just tortilla chips with a few jalapenos and 4 small dips on the side. Sadly no one in Florence has ever understood how to successfully make nachos, I wish I could teach them. I ended up going with the classic bacon cheeseburger while t-man got the veggie burrito. My burger was good but t-mans burrito was even better. One of our friends ordered chilli con-carne  and it looked pretty scrumptious, so much so that I will be ordering it next time we visit.  We shared a banana-split for dessert and I have to admit – I was in a sugar-induced coma and justified my caffe americano in order to successfully "digest" (Italians like to say that quite often) my meal.
We chatted with the friendly owner about the diner and noted that even on a Tuesday night, it was packed. She confided in us that much of the furniture actually had to be sent from the States. I think the "Wild West" restaurant located in Gigli should be shaking in their bootstraps that this place exists. I could see why it has caught on – it's a cool place to go as a family or just with your friends. For this Americana, it was super fun to be "back home" even though the closest I have ever come to the 50's was a pretty sad middle-school-themed "sock hop".
How to get there? If you know where the centro commerciale I Gigli is, then this place is very close by. Otherwise if your on the bus, it's very easy to arrive if you leave from the central train station of Florence Santa Maria Novella. Take bus #2 located at Stazione Palazzo Dei Congressi in the direction of Calenzano and get off at the stop Vittorio Emanuele 05. It's about a minute's walk from the stop. Reservations are absolutely necessary, any day of the week. Also when you call make sure you ask for a divanetto or booth which are prime-property at this diner.
1950 American Diner‎
Via Vittorio Emanuele, 40
50041 Calenzano Firenze
329 6362619
1950americandiner.it‎