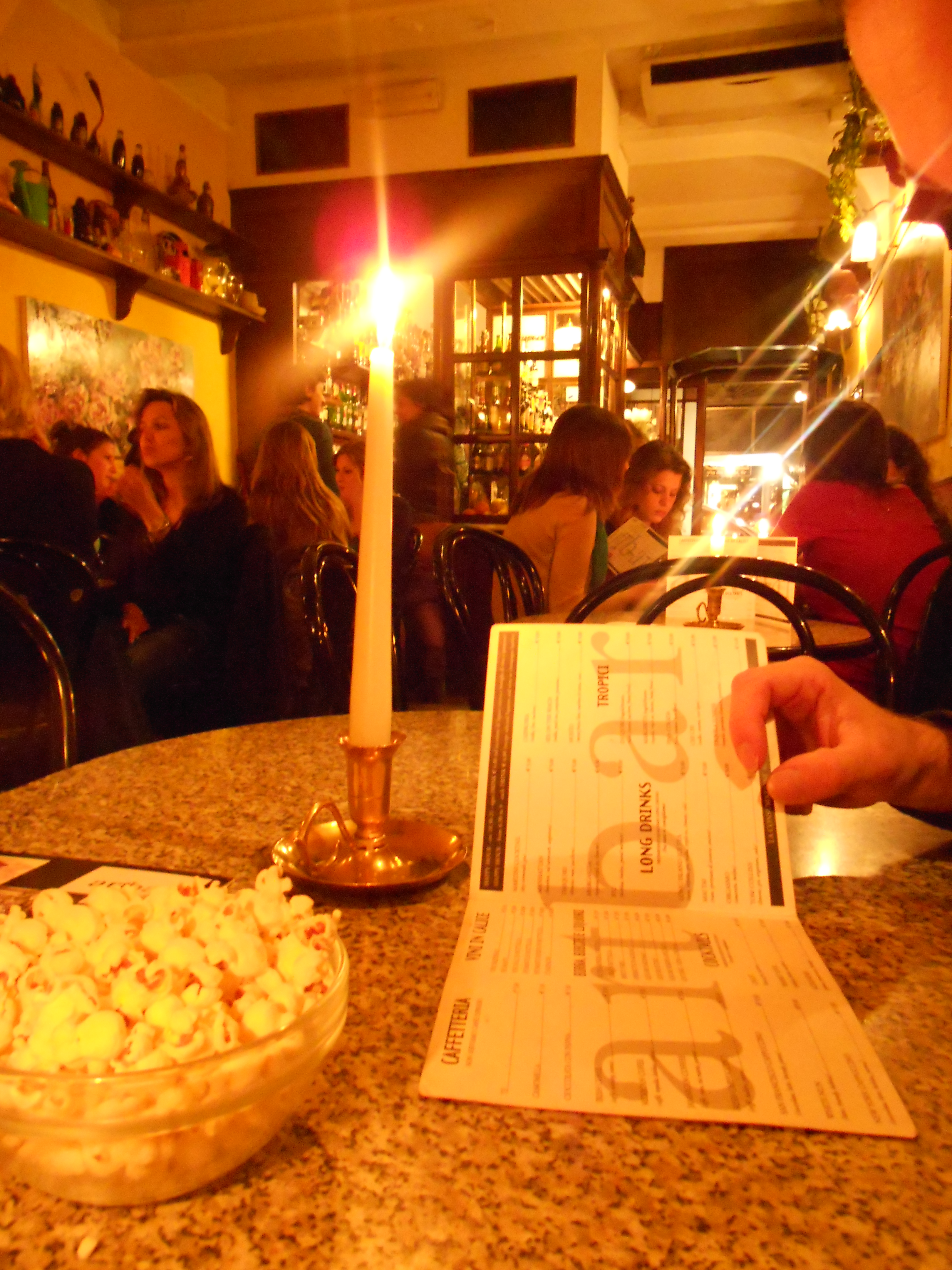 Every-once in awhile I really crave a good cocktail even though wine-prosecco is normally my first choice. I used to frequent Art Bar when I was a student and when I first came back to Italy and since it's a small place on a side street, I just forgot about it. Thankfully a friend was visiting us this week and we were looking to take her somewhere special and Art Bar just popped in my mind. Fancy it is not, but imagine a place a bit bohemian, with local art exhibitions on the walls and the vibe makes me imagine Hemingway would love to have a drink here.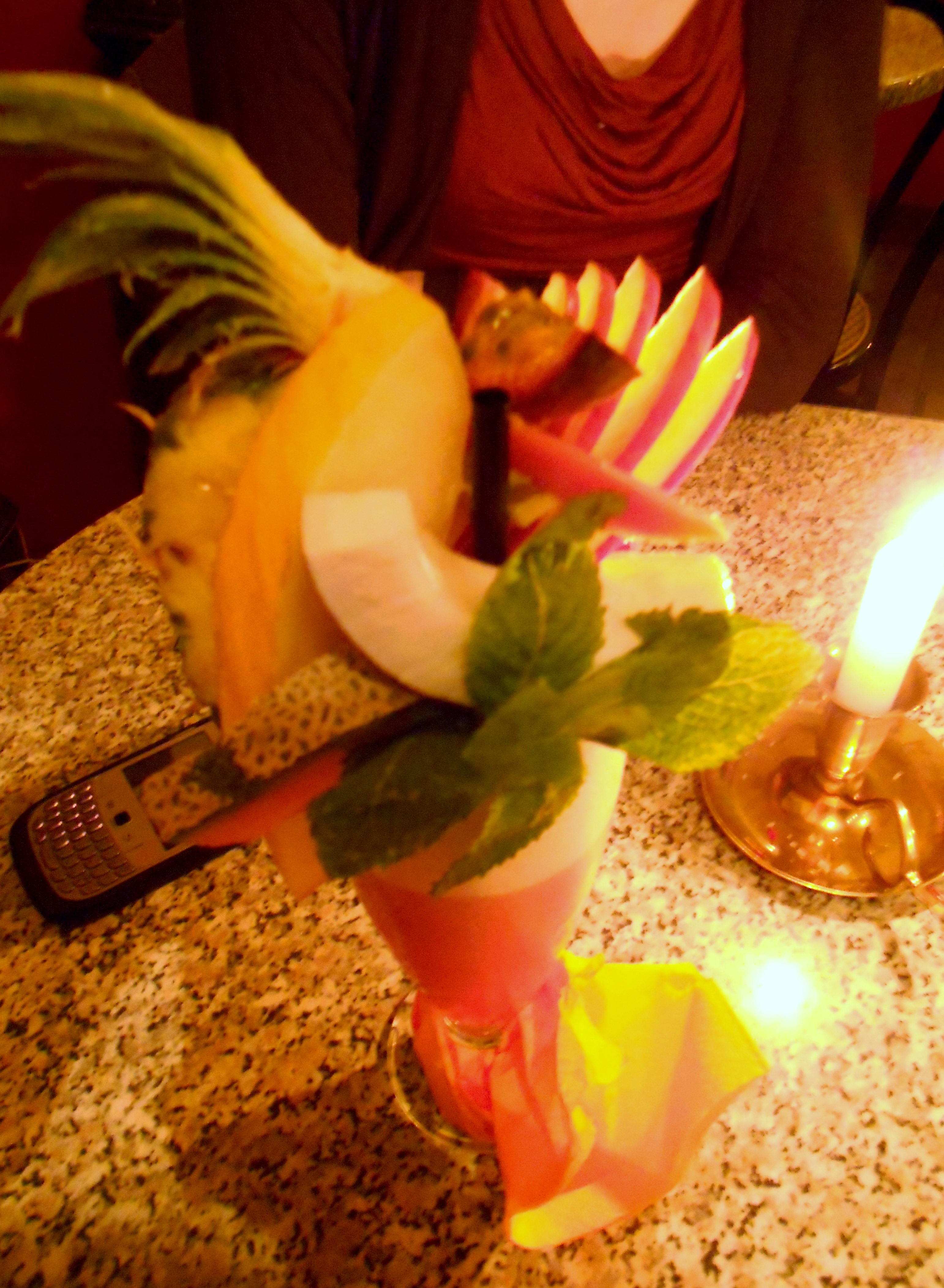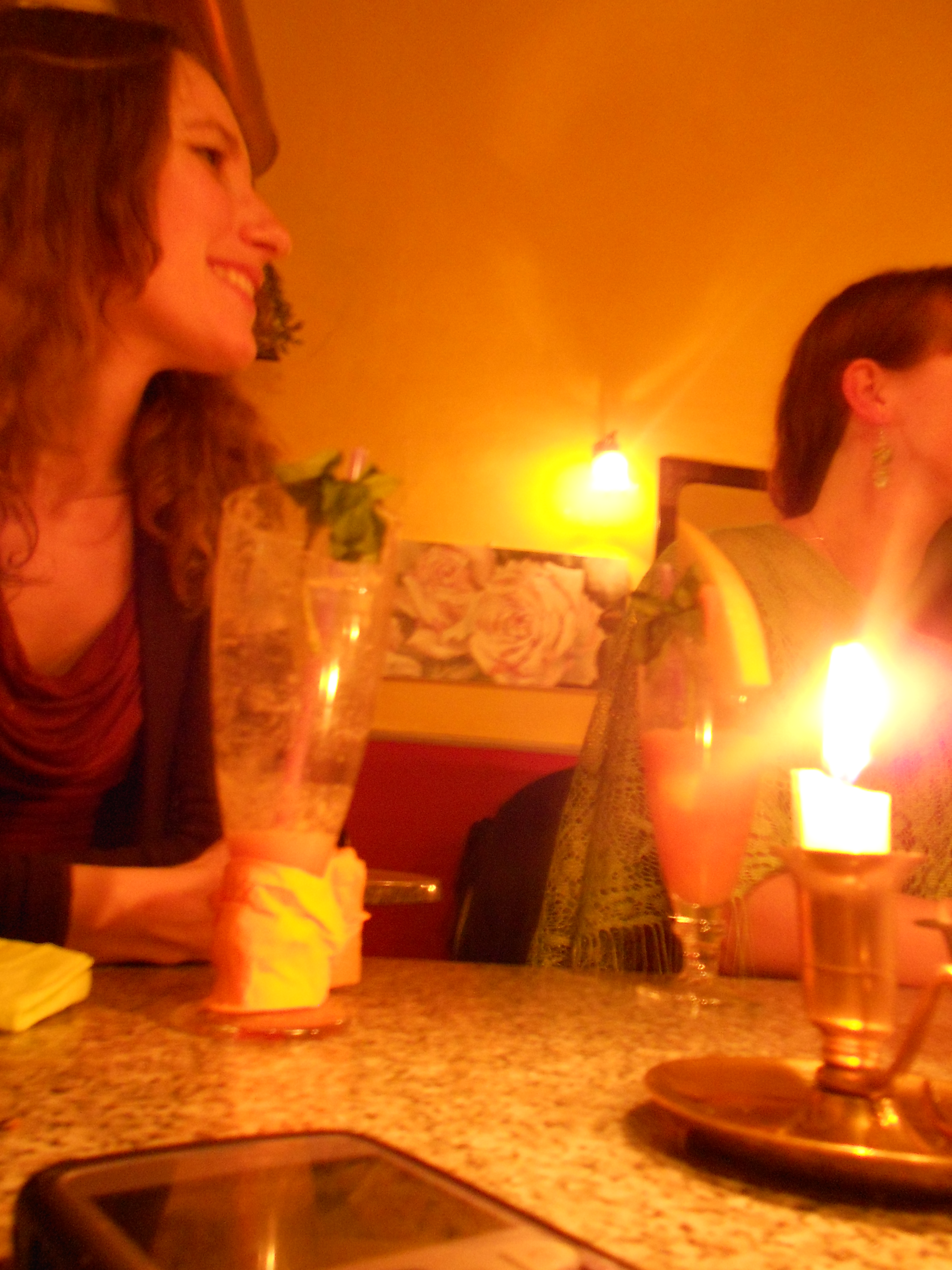 Artisan cocktails are the main focus of the bar, and you can order many different types of daiquiris, mojitos, fruit-cocktails, or a beer/glass of wine. The service can be described as "slow-food", don't expect your drink to come out quickly but when it does come, you will most certainly be impressed. They have happy hour every day until 9pm, 6 euro drinks instead of 9 euros (cocktails). Every table gets popcorn, nuts and bar snacks which is strangely addictive no matter how much dinner you ate before coming.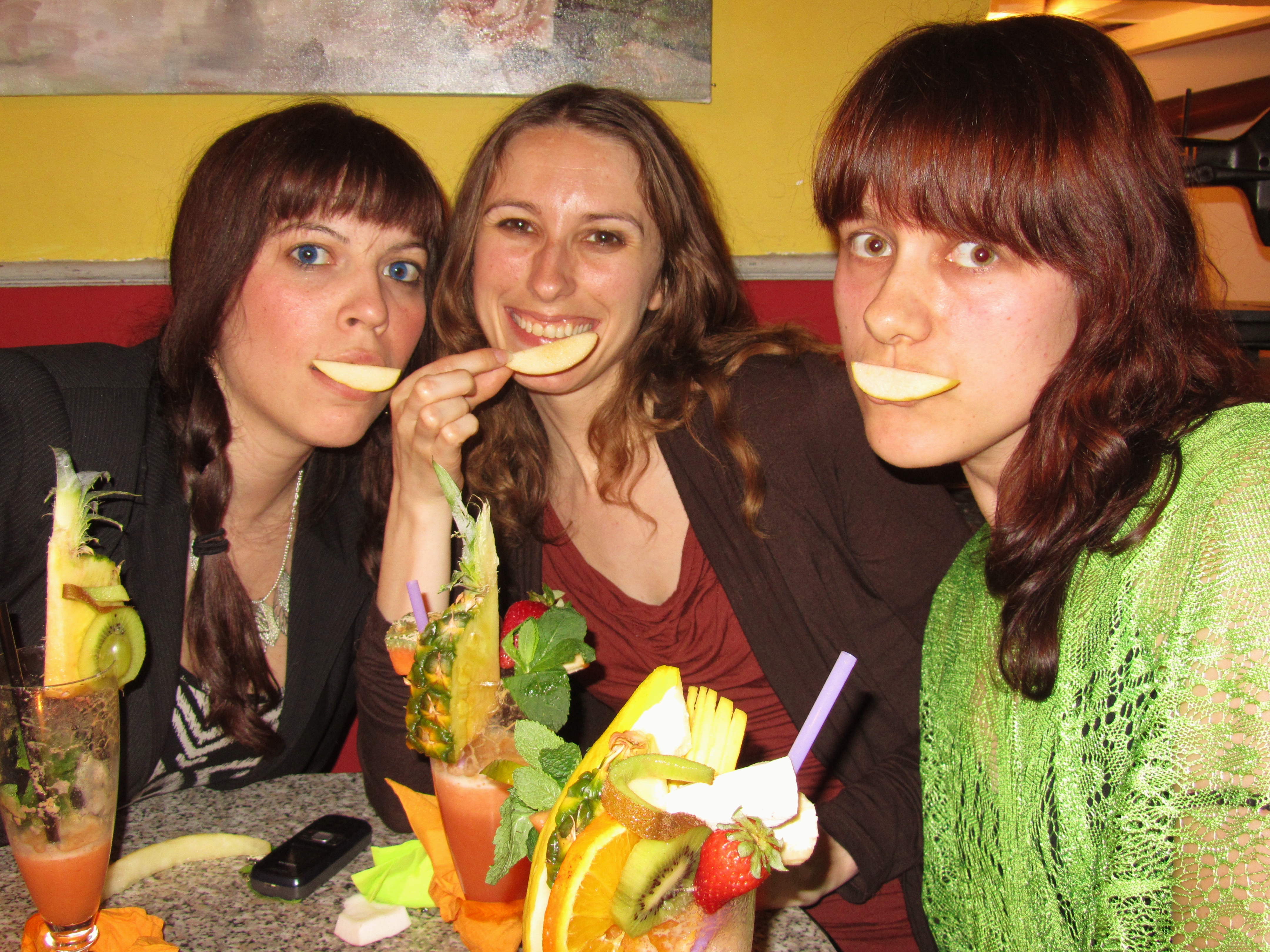 Open everyday but Sunday from 6:30pm-1:30am-2am. Rumor has it that Kate Middleton herself frequented this bar as a student back in 2000. Looking at the photos again, makes me crave another fruit cocktail with coconut and passion fruit. yum, enjoy!
Art Bar                                                                                                                                              Via del Moro, 4-red 50123 Florence, Italy  (Close to Ponte Carraia and not far from Piazza della repubblica)                                                                                                                            055 287661