The better tagline should be 'Why the hell NOT visit Rome?' In the five years that I have lived in Florence, I have only have been to Rome a handful of times. The Eternal City may only be an hour and a half with the fast train from Florence but to be honest a combination of my being broke, a boyfriend who would rather go outside of Italy for travel and a lukewarm first experience, made me a bit reluctant to re-embrace the city. But there was one thing that simply astounded me to take action as soon as I heard it.
T-man has never been to Rome.
Here I am dating someone for six years never really taking that fact into consideration, he mentioned a school trip as a child but never told me that instead of actually going to Rome, they stopped for a few hours in Cinecitta. What? Luckily as I started to seriously judge him, I talked to some friends who also admitted that for many Italians this is normal aka preferring to travel abroad than explore their own country. I admit I haven't been to every city in my home state in Texas but seriously but Rome is.. well ROME – full of history, cosmopolitan and quite simply much closer than it seems. I don't care what is normal, what the neighbor has for lunch or the expensive stereotype, he had to see this city.
Luckily an opportunity came up from my work with the launch of our new downloadable directory for www.insidersabroad.com. Naturally being a company centered around the local community, we organized a party at one of our client's locations, the H-Club Doney Bar attached to the Westin Excelsior, on via veneto. Since the party was at night, my boss generously paid for a nice hotel room in the center and invited t-man to come along.
We found a hotel near the Roman Forum and off we were, crinkly printed google map in hand. Train ride was smooth even if a professor-looking character across from me spilled his beer on me as soon as he sat down and attempted to then mop it up with a newspaper he later read. T-man was very impressed with the surroundings despite me making him pose for cheesy photos and dealing with him complaining about the local traffic.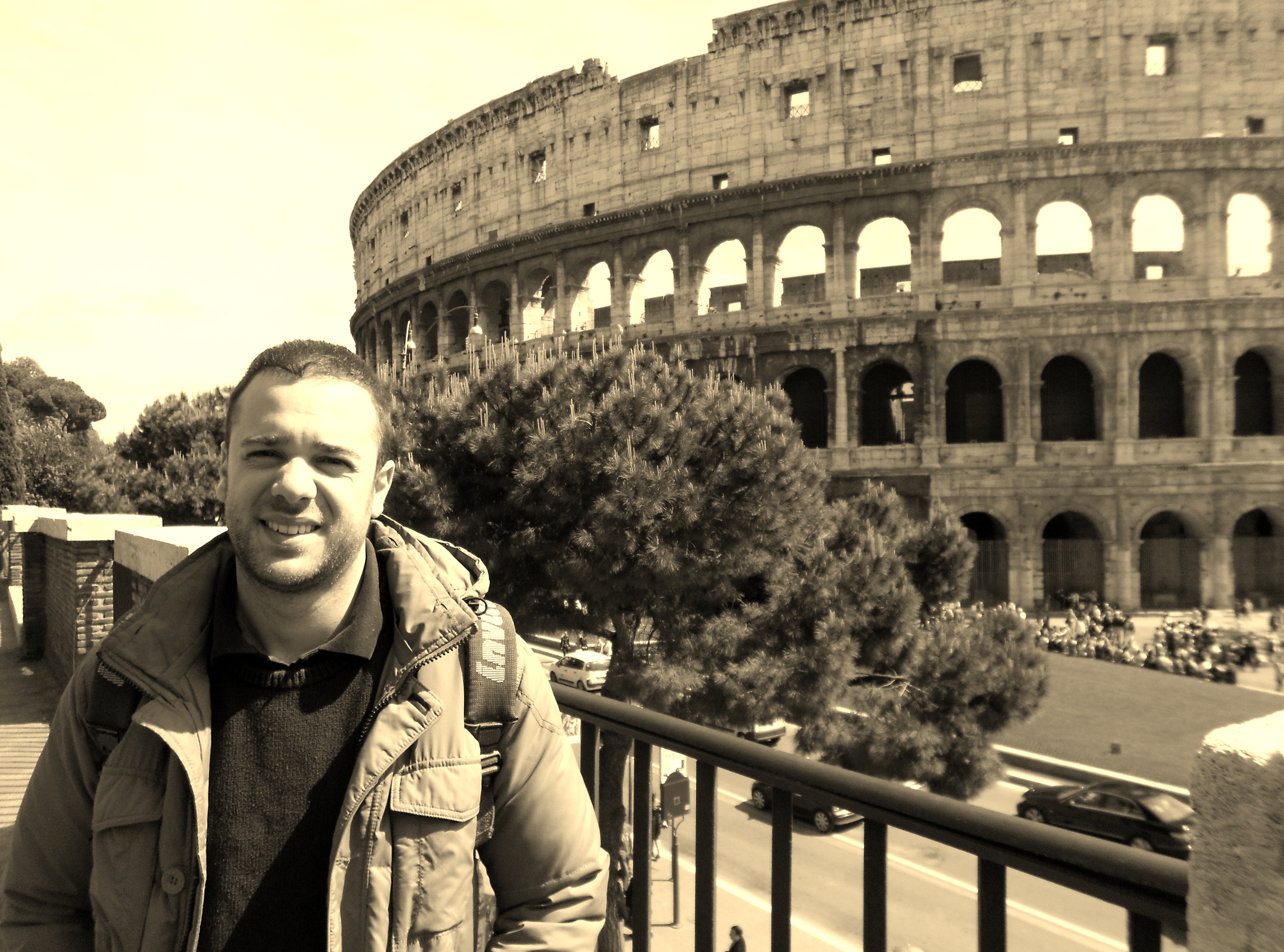 The party was a success, the prosecco and wine flowed, aperitivo was abundant and people were really really nice. Sometimes mingling with Florentines can be hard, people tend to be a little more reserved and breaking into their inner circle can prove quite difficult. The Romans at this event were very easy to approach, they asked questions, didn't appear immediately jaded and were ready to collaborate. This was the kind of casual networking I really enjoy.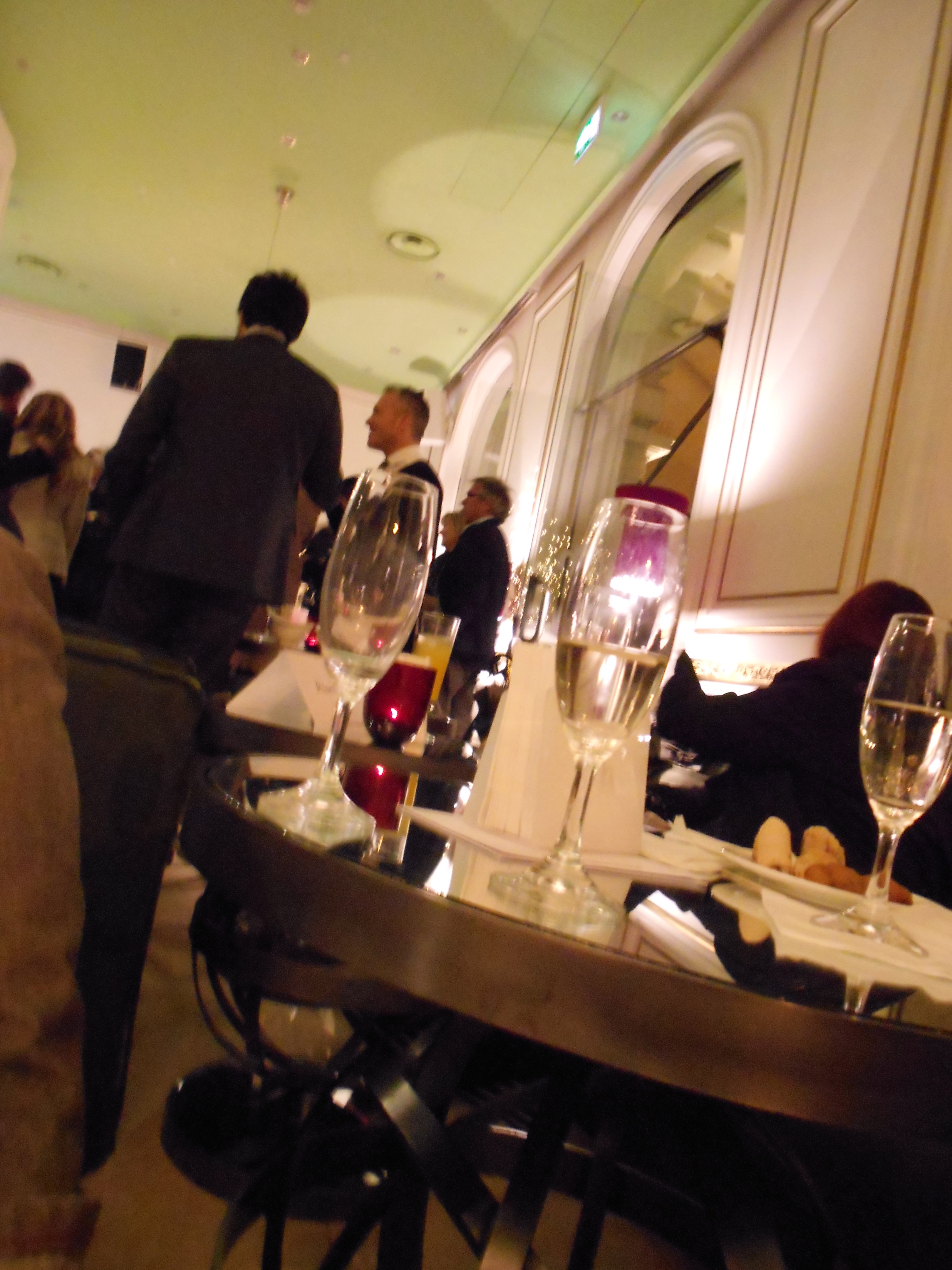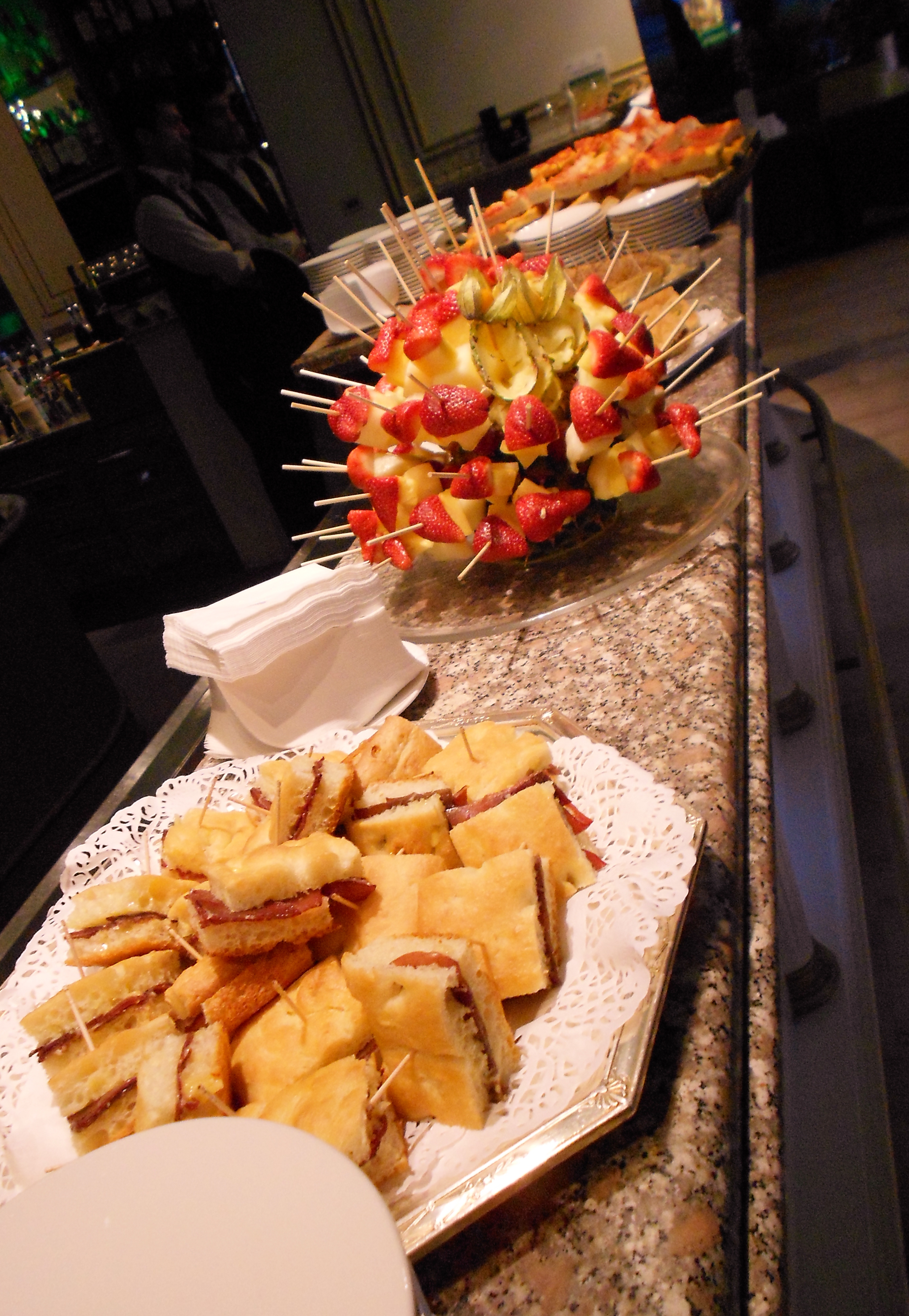 We wandered home, map nowhere to be found, simply enjoying the beautiful, yet rainy night. Rome via night is breathtaking, fountains lit up in aquamarine and cobblestone streets hiding the morning grime. It is simply a city for walking, which is a great choice since the metro smells and looks like it has seen better days, as metros often do.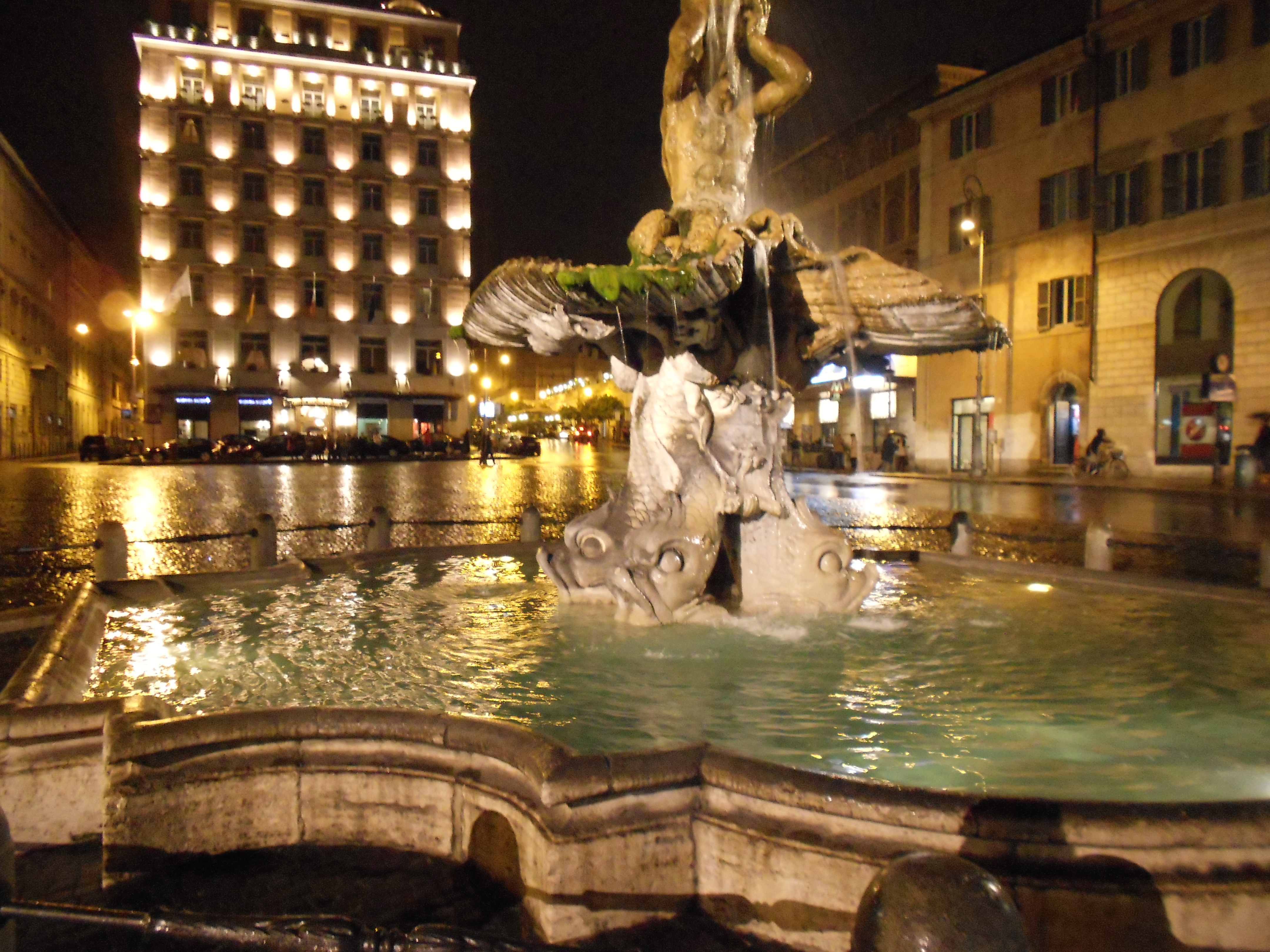 Since we only had one real free day in Rome, we got up early the next day, enjoyed a hearty breakfast (according to t-man, it was still not as good as a German hotel's breakfast- see my eyes rolling over this keyboard) and headed off to the Vatican, which despite neither us us being religious, was an amazing place to visit. Everything seemed magnified in size and the priests themselves almost doubled as businessman, carrying expensive leather bags, boasting shiny gold rings and some even had trendy raincoats.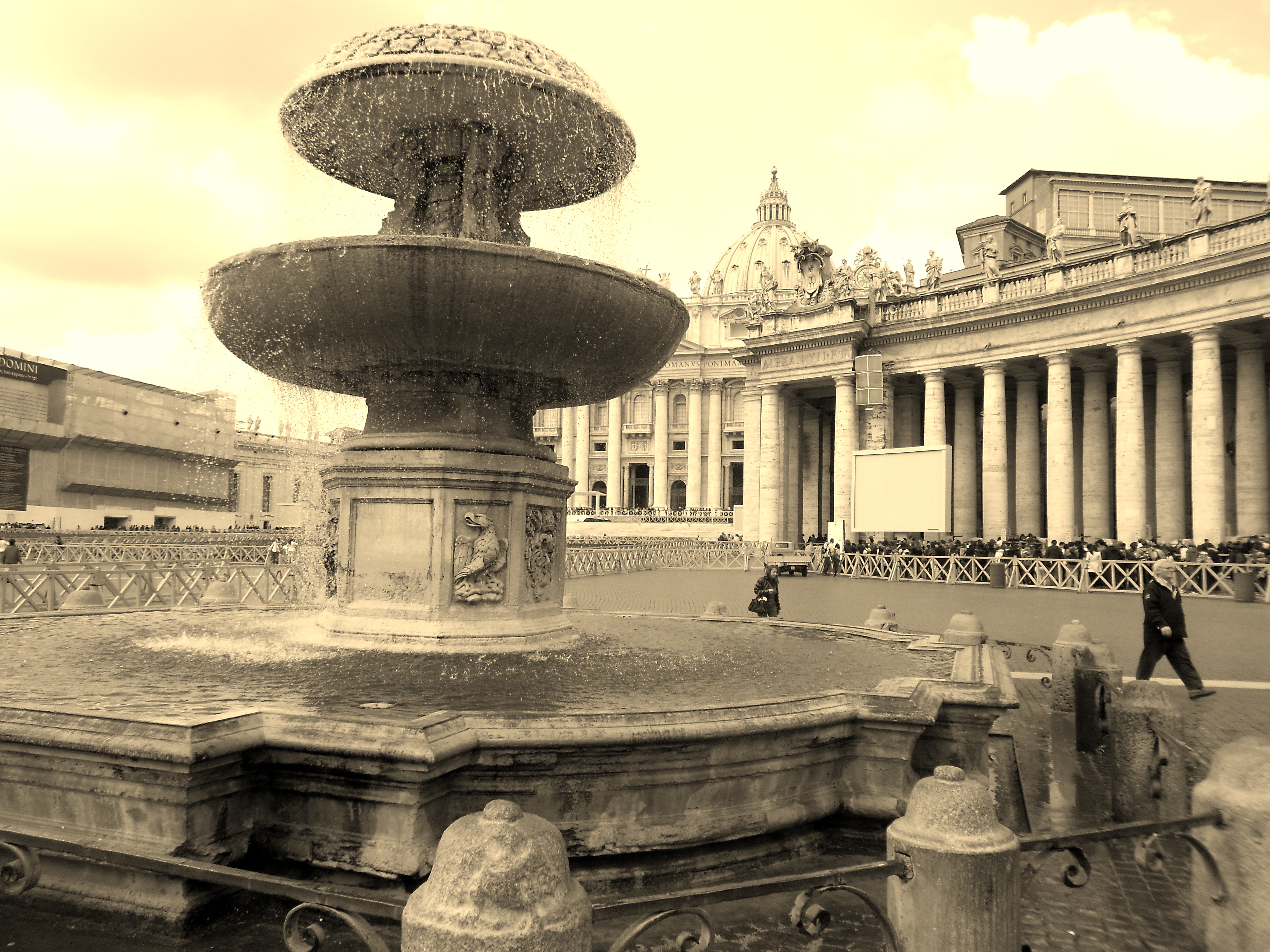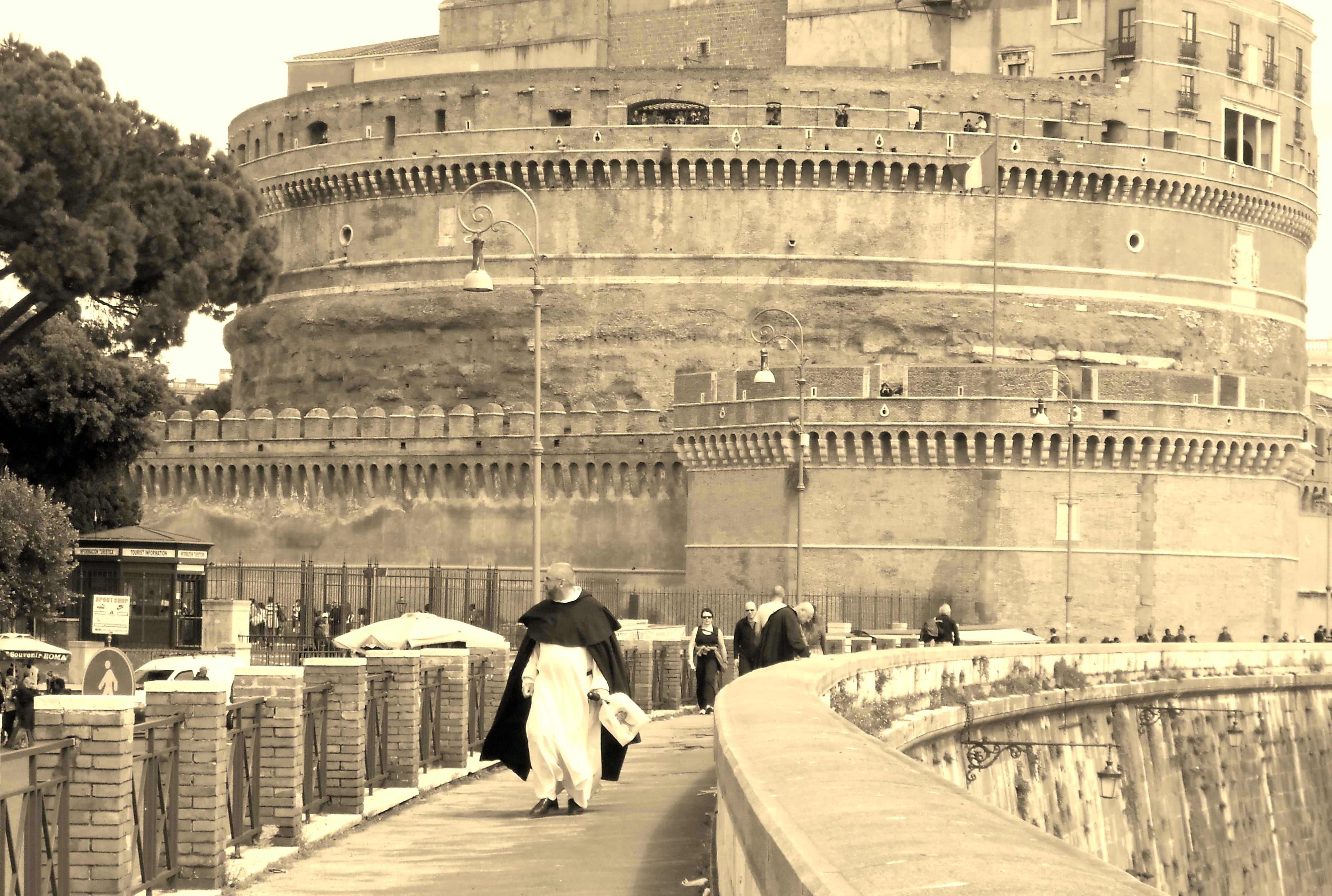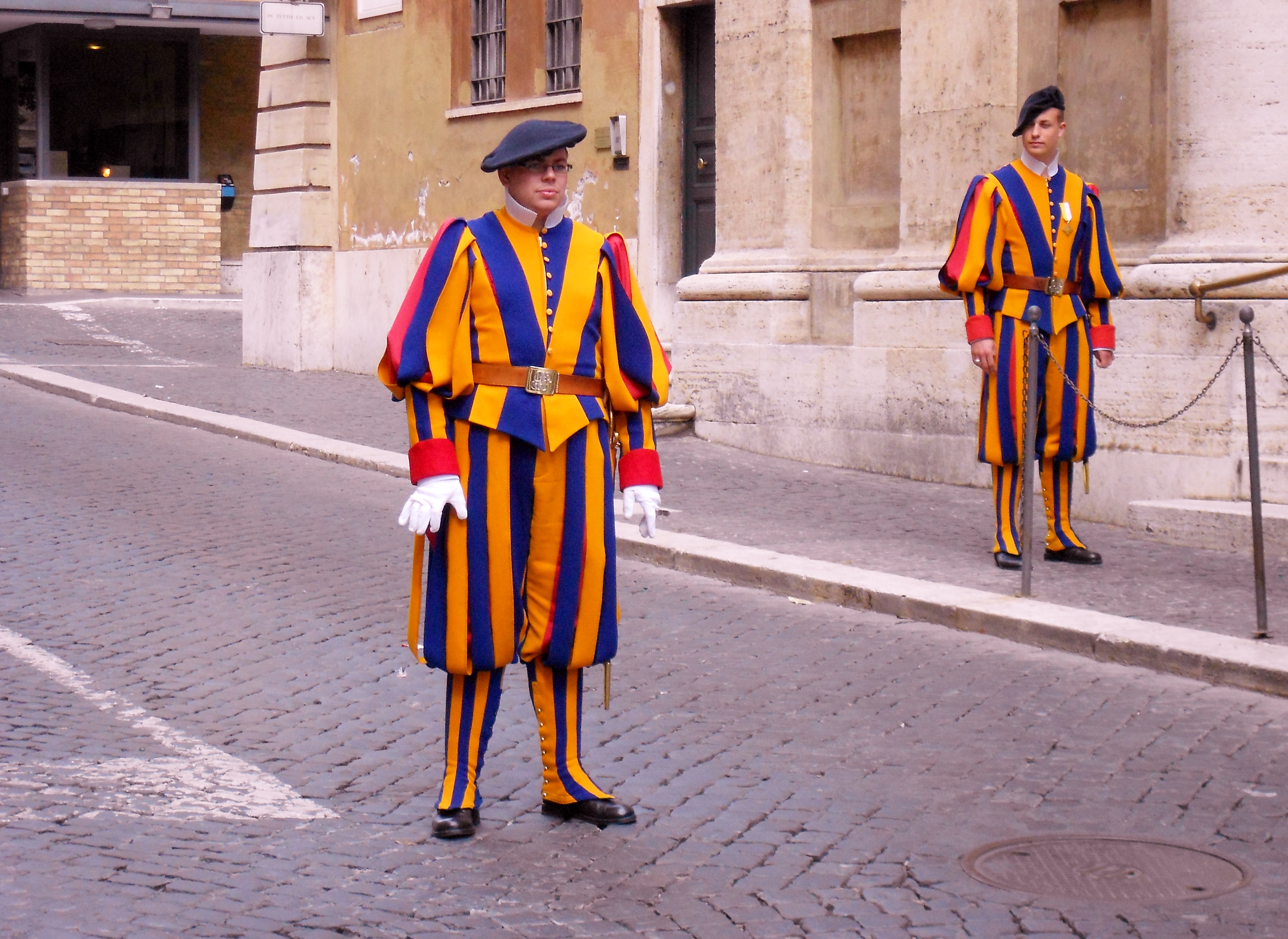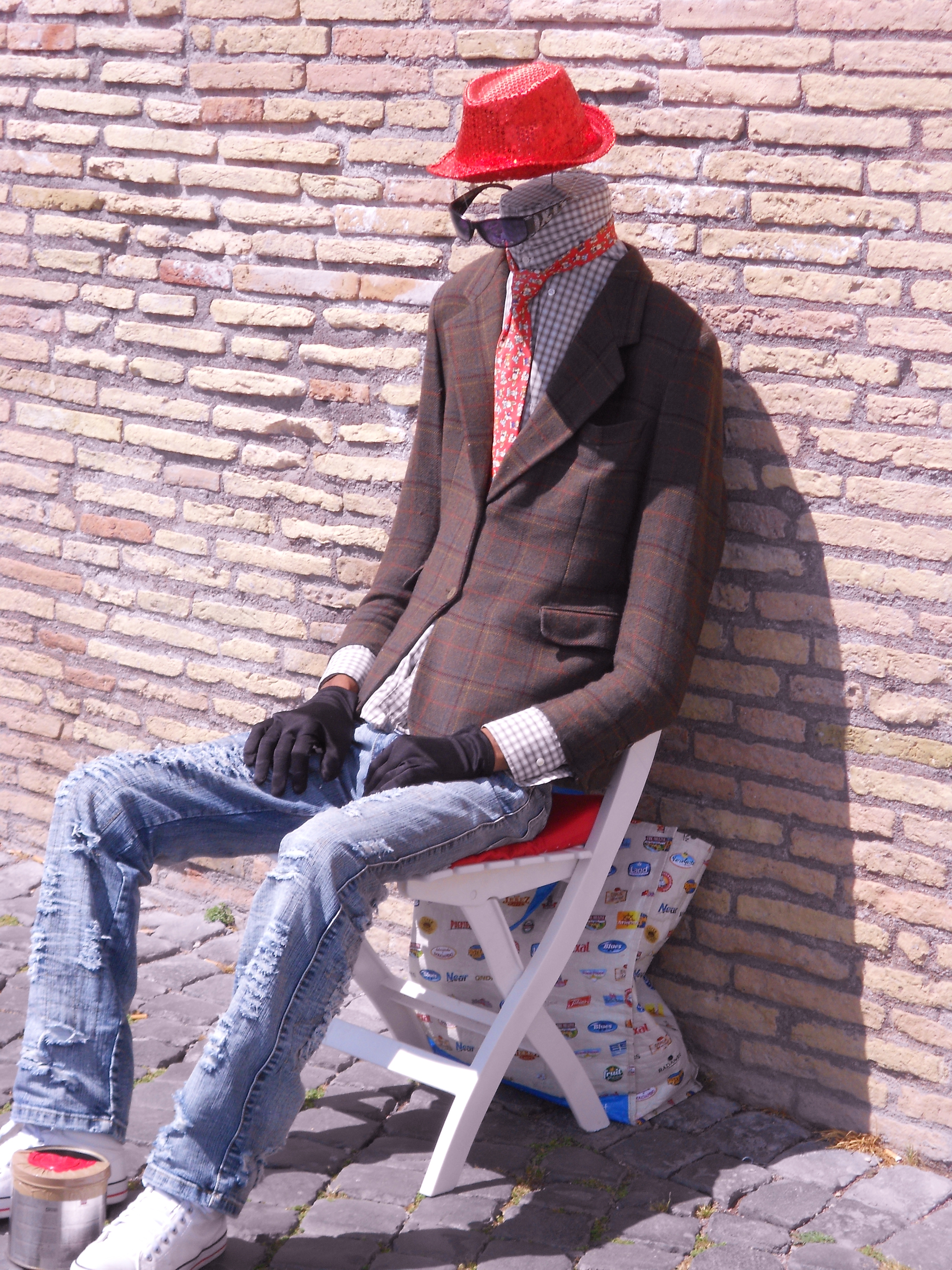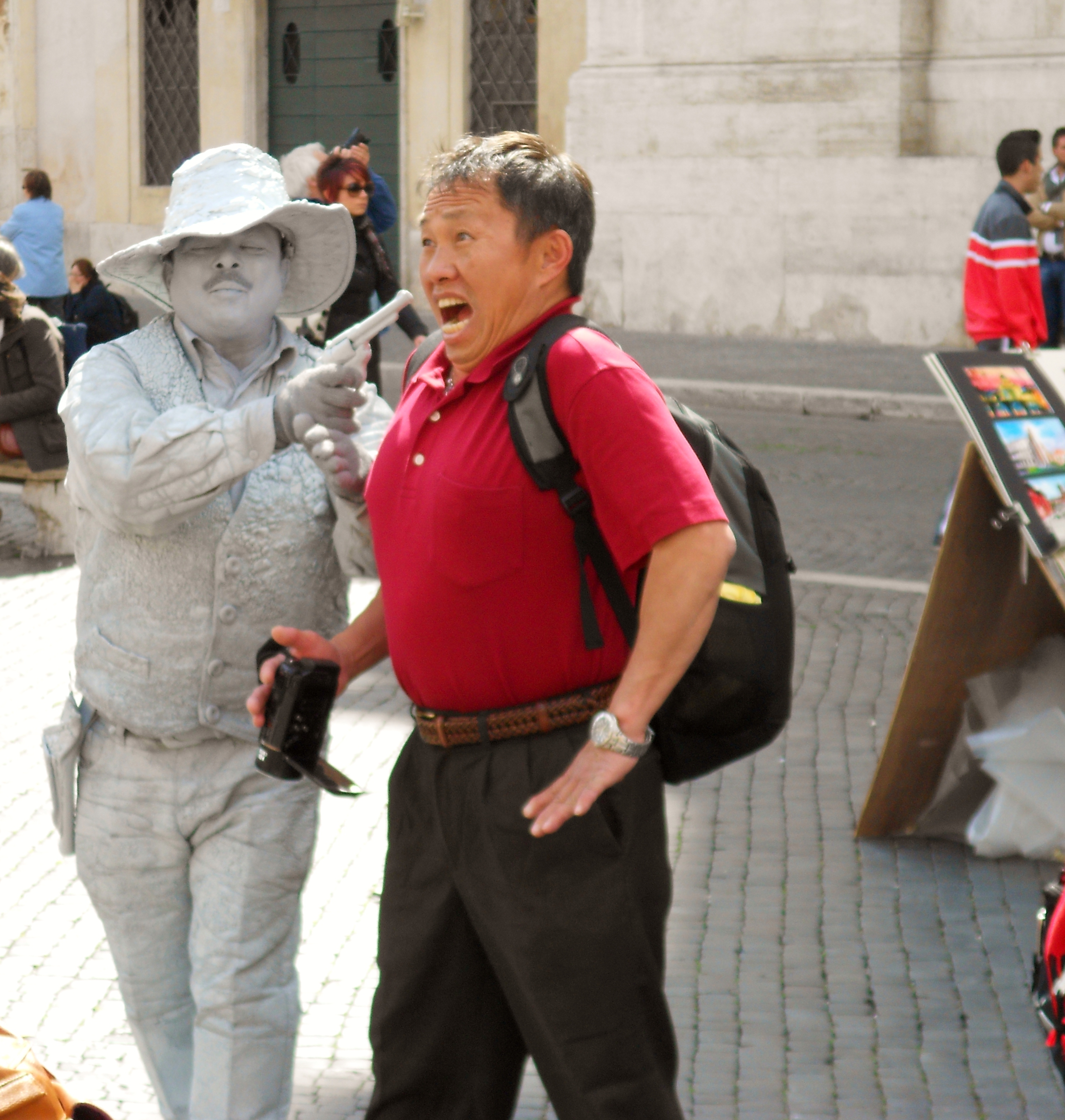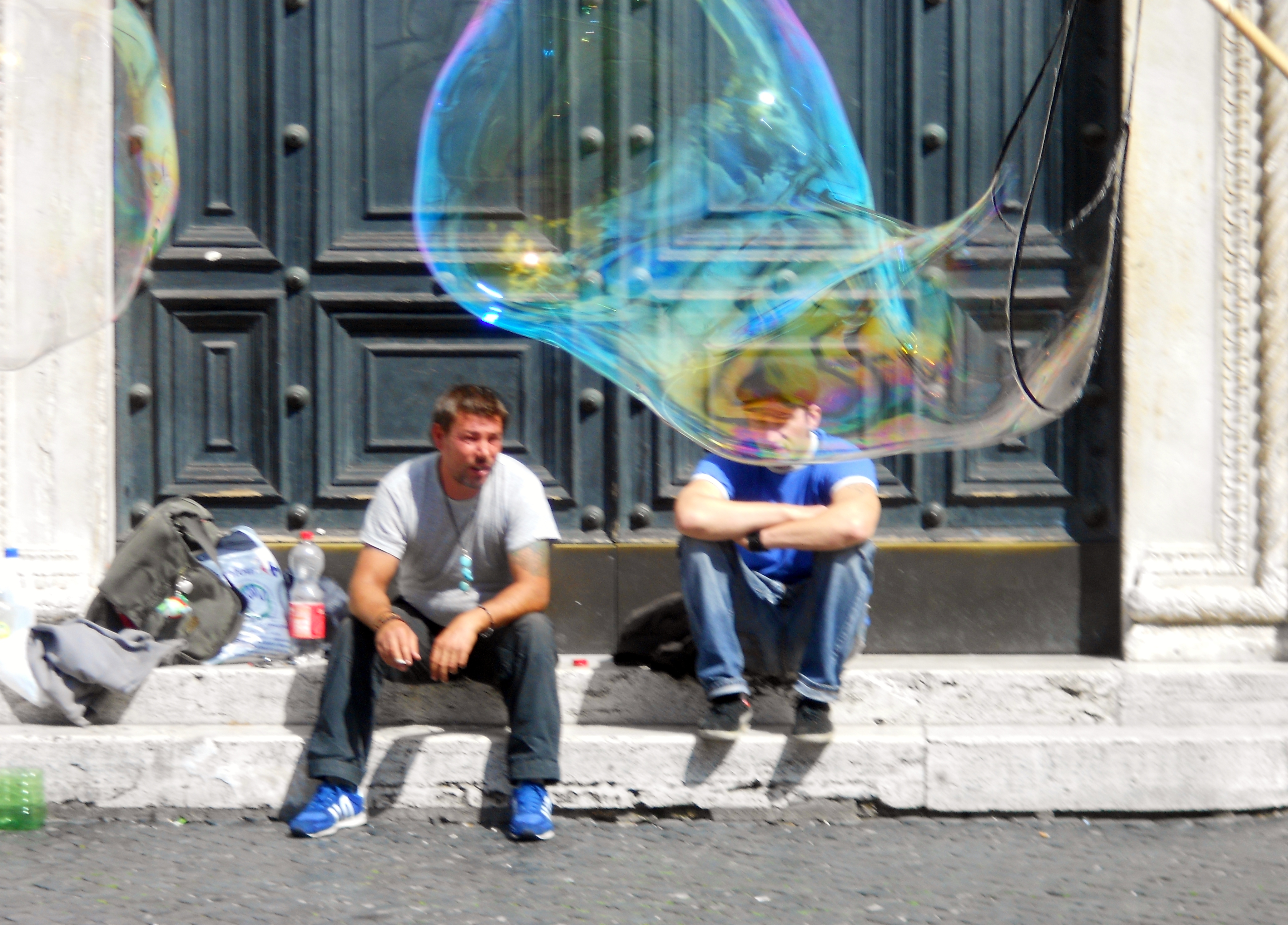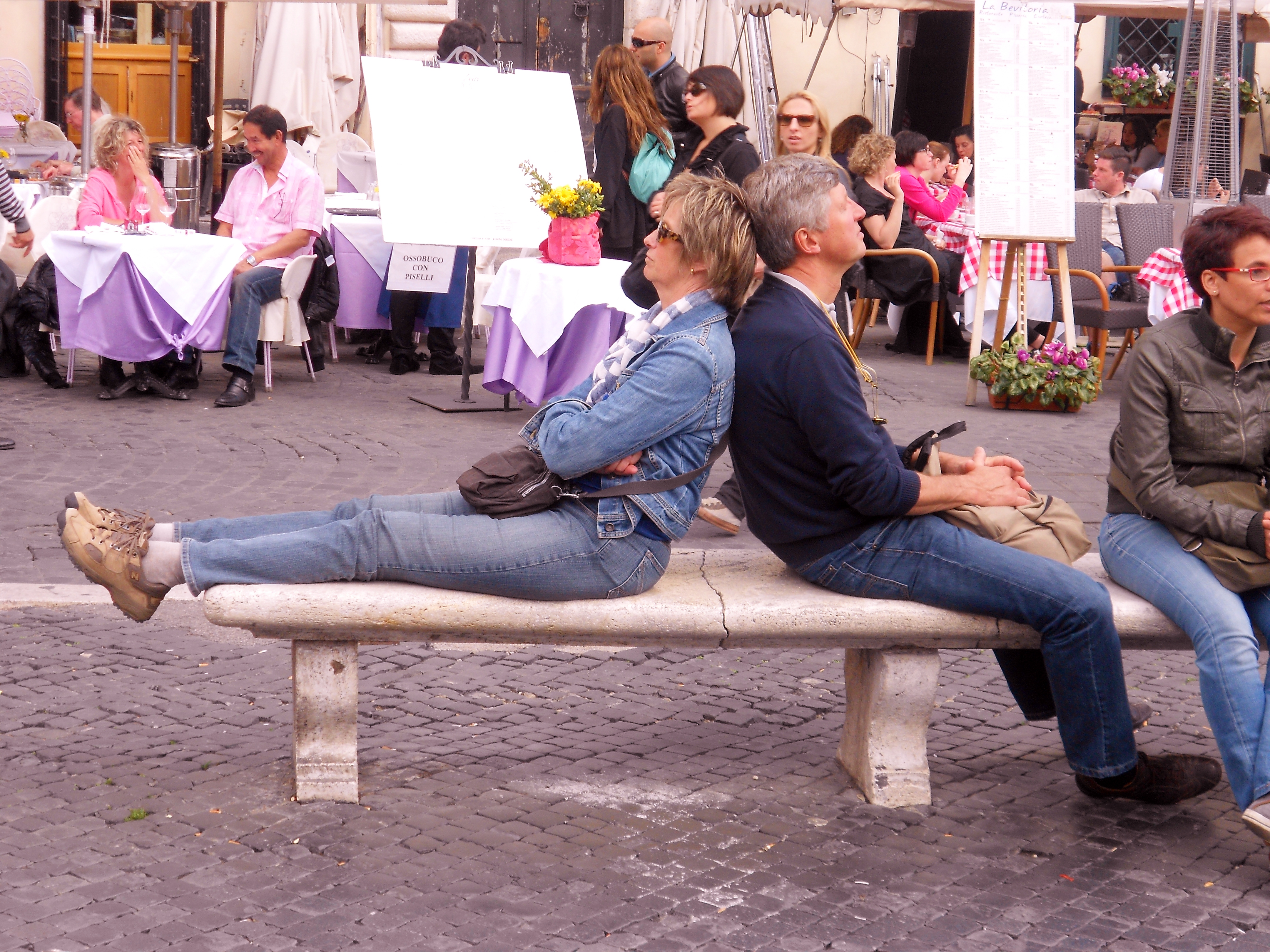 It seems as if we walked 10 miles that day, enjoying the fact that despite the dodgy weather forecast, it was a pleasant if not perfect time to be in Rome. I honestly don't think I would to experience the mid-summer humidity so we dealt with a little rain. The 'colorful' street performers themselves warrant a visit. They had a special 'gift' at getting the most from excited tourists as you can clearly see below. ( The man in red really deserves an academy award nomination).We also stopped by a scottish pub that had cider on tap and of course for several coffee's since we all know I am seriously addicted to caffeine. Perche no?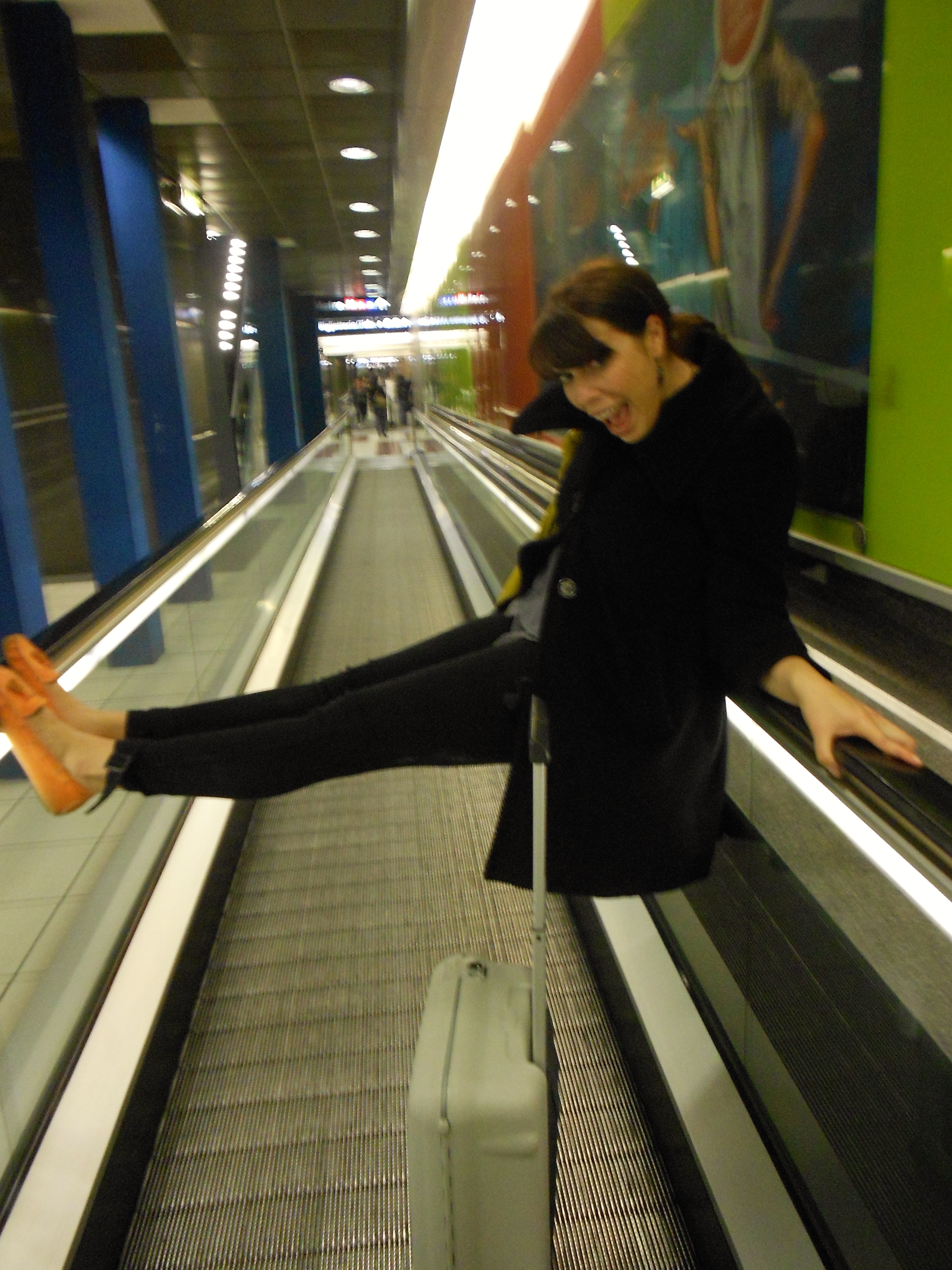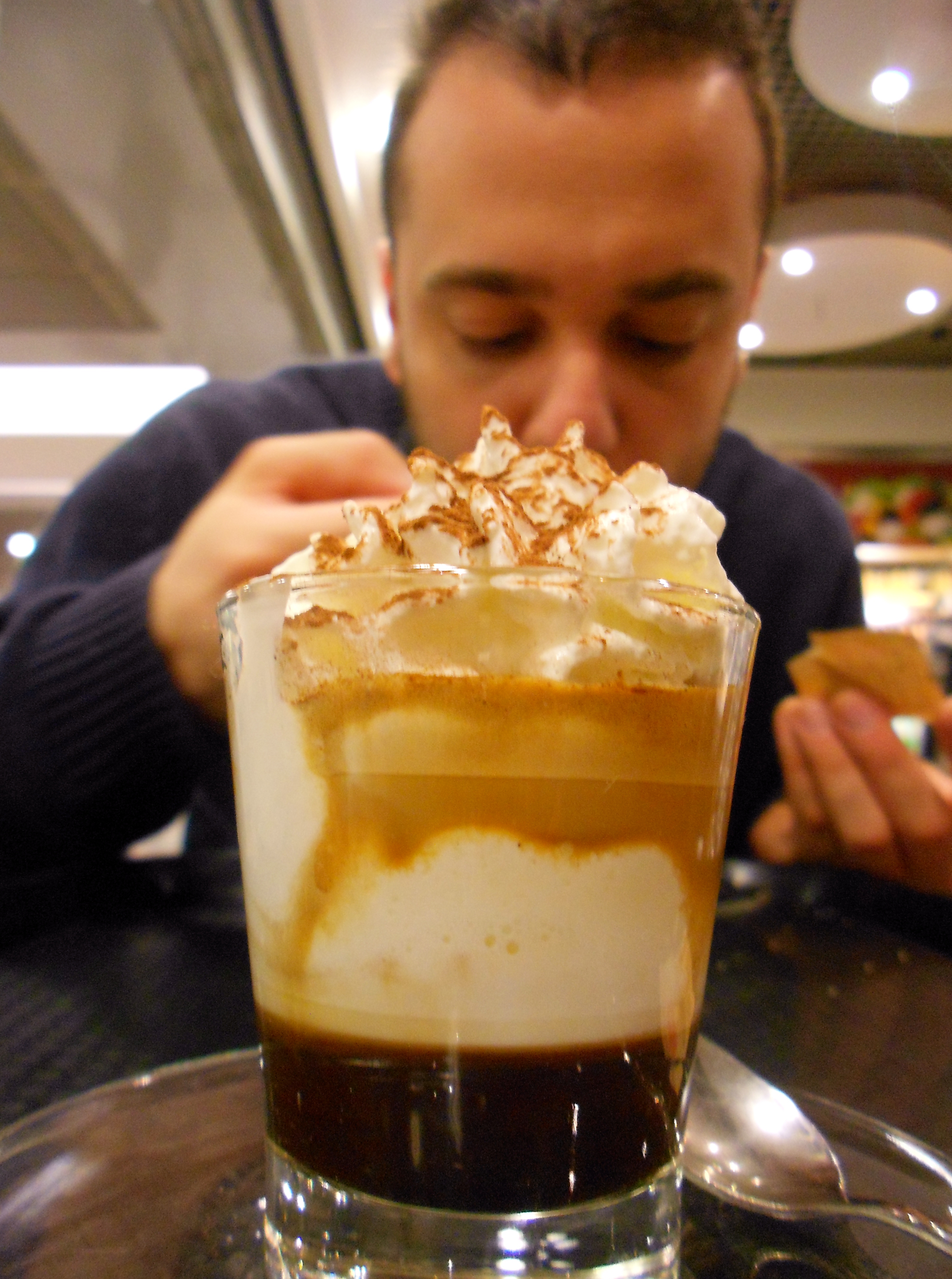 Beyond checking out everything in the center, we also explored termini station since it seems to be a commercial mall/airport wanna-be (hence my Tom Foolery on the moving platform)  and happens to have a fabulous place that I wish existed in Florence; W.O.K restaurant. Basically the concept is delicious healthy Asian food including Thai curry, Indian curry, samosas, crab cakes….and more. I was drooling over the menu and envisioned myself walking in daily ordering a different dish. Then again with all of the money I would be spending, maybe it's a good thing it doesn't exist in Florence.
I thought about what I should recommend visiting when in Rome, since any tourist map or google search can clearly tell you where to go, my recommendations are a bit more off the beaten path.
The Keyhole: A 'secret'view of St. Peter's dome through the keyhole on the gate to the headquarters of the Knights of Malta on Rome's Aventine Hill. It's a great shot and adds to the mystery and allure of this ancient city. The interesting discovery here is finding out what the Knights of Malta actually ARE: They are a very unique entity in the world. They claim to be a sovereign power and have diplomatic relations with over 100 countries and international organizations. Yet, they have no territory.
Porta Portese Market: On Sundays from 7am to 2pm, every peddler from Trastevere and the surrounding Castelli Romani sets up shop at the sprawling Porta Portese open-air flea market. Vendors are likely to sell merchandise ranging from secondhand paintings of Madonnas and termite-eaten Il Duce wooden medallions, large keys, vintage lamps to pseudo-Etruscan hairpins, rosaries, 1947 TVs, and books printed in 1835. Worth a visit after a cappuccino and pastry.
Torre Argentina Cat Sanctuary: Torre Argentina is home to about 250 feline friends, sheltered amongst the oldest temples in Rome (400-300 BC). Seven days a week volunteers from different countries, feed, clean and look after them. I have personally been here the first time I visited Rome and it was pretty incredible, cats lounging around on old temple pillars, it's a cat lady's dream. Open every day from noon to 6 p.m.
Aventine Rose Garden: during late spring ( think May)  located on the eastern side of the Aventine hill exists a beautiful Rose garden definitely worth checking out. During May and June there is prestigious flower competition called the Premio Roma held every year. Free entrance to the public.
Obviously I plan on heading back there again, I feel like like there is so much yet to discover which makes it that much more exciting to visit again. I am always looking to find my absolute winning plate of pasta alla carbonara or fried zucchini flowers, which Rome is famous for. Just remember, Rome wasn't built in a day nor should be visited in one, so plan  a couple of days or even a week to get the most out of the city.
Until then, practice your Roman slang, it will certainly put a smile on your waiters face. Do stai andá? Che stai fá? Oooooooooh!