I've never been much for stereotypes. Probably this has something to do with being from a place that many people have an opinion about. The 'lone star' state of Texas definitely isn't everyone's cup of tea though I normally find more people delighted about where I'm from in Europe than in the states. Nico, my french partner in crime (and now fiance) has also undergone the same thing.
Being French in Italy isn't really that easy. Plenty of people delight in 'hating' the French and I imagine it was hard initially for him to integrate into a company atmosphere that was as Tuscan as Tuscany gets. However, the good part is that it was 'integrate' or eventually move, and now wherever we go, whomever we meet, they just assume he's Italian due to the lack of accent.
I only wish that was the case with me. I'm inclined to believe that people are people, they sleep the same sleep, share the same dreams, hopes , misery and love. But let's get real here, people love to talk about why we are different, the reason we like to compare so much. That in itself is enough of a question for another blog post.
The reason I bring up preconceived notions people might have about you because of where you are from is all due to this month's COSI blogger subject, focusing on the North and South of Italy, which naturally makes you think of the divide. You know, Northerners are the 'hard-working' ones, while the Southerners are a population rife with corruption and unemployment. Originally, I wasn't too thrilled about this because I live in smack-dab central Italy in what can sometimes feel slightly like a bubble. It is a proper subject since so many of our COSI members are with significant others from the south or live, have lived there.
Truth be told. I really haven't spent all that much time in either areas. Northern Italy, except for the odd trip to Bolzano which really was like being in Germany. Only recently have I visited the south of Italy, besides a school trip in 2006 to Naples, we visited Puglia last year for a fabulous 36 hours and I went for a work meeting in Sicily last December. Not exactly enough time to 'feel like a local' in either places. We plan on spending a week in Calabria and Basilicata in July for my birthday, also in part to discover this area of Italy that I know little about.
I do know however, about the problems that blight the south. According to citymetric: In 2014, According to the Bank of Italy, GDP per person is more than 40 per cent lower in the Mezzogiorno than it is in the center and north. To put that in context, it's greater than the difference between the economies of the UK and South Korea. Pretty scary stuff. But then again before we called Italy, Italia ;-), foreign powers battled over and obtained many areas of the country, all of which can still be felt today. Which why it still remains difficult to combine 'cultures' in modern day society.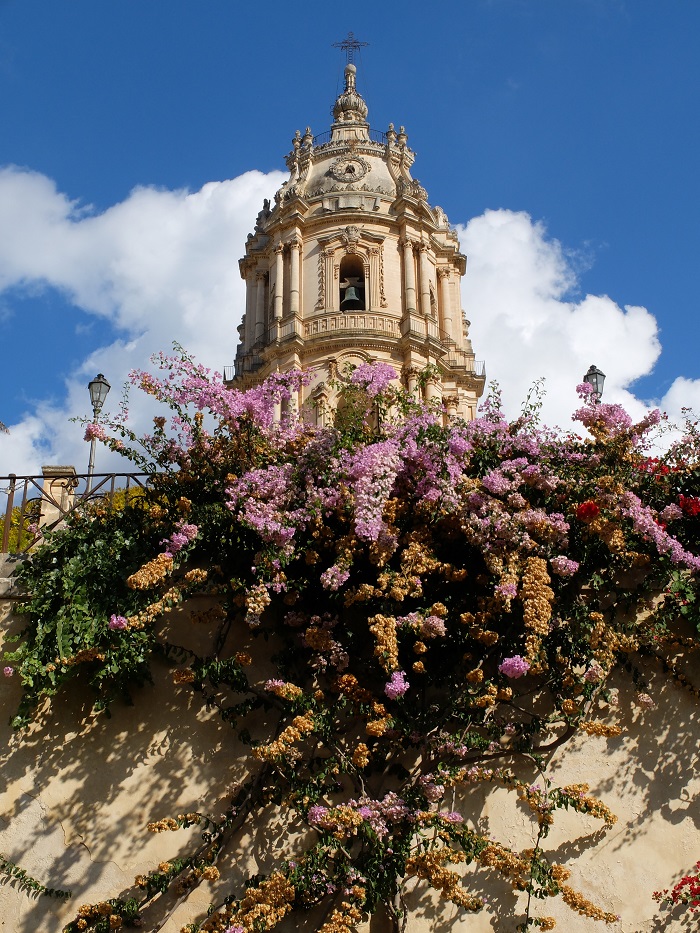 Italy was unified in 1861 (or well more like 1871) by people like Giuseppe Garibaldi, who once said 'The hour of battle will find me with you again, by the side of the champions of Italian liberty. Let those only return to their homes who are called by the imperative duties which they owe to their families, and those who by their glorious wounds have deserved the credit of their country.' The question is, has it all worked out for the better?
The eternal optimist says yes. Perhaps (and some may slap me) immigration and newer generations will create a sort of revival in an aging country. Despite reading books like Gomorrah, a non-fiction book about the author's infiltration in the Camorra mafia ring in the area around Naples, at least we are having the conversation.
I know that there is truth to the problems in the south, because I have personally met so many young people who have moved from the south of Italy to Florence, Milan, Rome or abroad to find work. My friends from Calabria and Puglia talk about leaving as if it was a known fact and less of a choice.
Already they are underpaid in Florence, I can't even imagine the working conditions in their home cities. These are hard-working nice people, easy to get to know because they too, know what it's like their home. They talk fondly of the food, their families and insane weddings where the entire town is invited and 10 course fish dinners. My dream is to be invited to one of these incredible parties.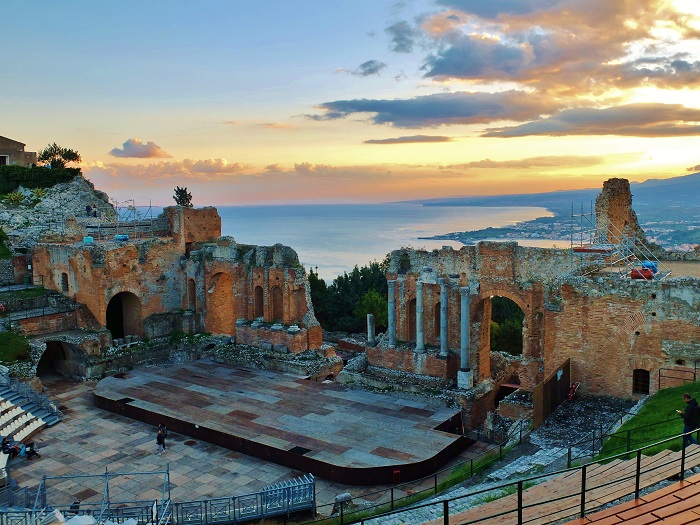 When I was in Sicily I saw the magic firsthand, the beautiful Greek theater of Taormina, the excellent wine on Mount Etna (which I wish I would have brought back – volcanic soil really does have quite an impact) and charming towns. Yes I saw plenty of older people and much less young. But my god is it beautiful down there. You see the crumbling remnants of greatness, empires that saw this as the ultimate paradise and yet getting fiber optic internet, well, that's another story.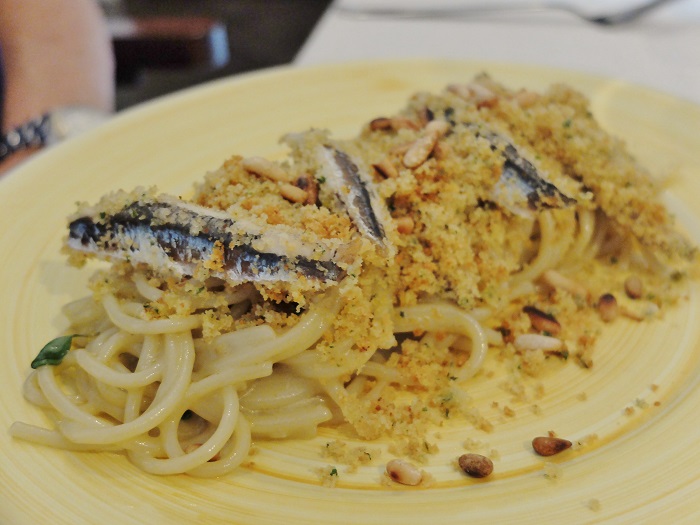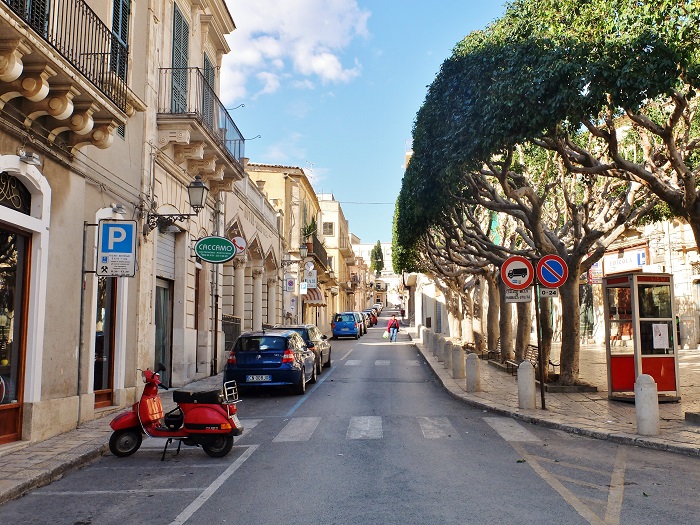 But what I suppose nags me the most is that it doesn't do very well to blame the 'south' and immigration for all of Italy's problems. We have plenty of corruption further north, just take a look at cough* the Expo in Milan. The sad thing is, doing a simple google search for 'corruption Italy' provides plenty of results.
My gut feeling is that this kind of 'skirting-the-law' attitude is so ingrained in all areas of society, so many people participate in small scale corruption, it's a way of life really. Not invoicing a t.v, accepting a cash payment for a lesson, you see it daily, still. If you bring it up to someone, you seem like the naive soul.
I live in 'fruitful' Florence but it really has never felt all that promising unless you work tirelessly in tourism. Obviously for the hope of my own family and future I hope that changes. Every-time I go for a walk I see a new place open in Florence, a bar, a bistro, a sushi restaurant, a co-working center – stuff is happening but only time will tell. I read this nytimes article about the divide written in 1996, almost 20 year's ago (crazy right) that seems like it could have been written yesterday..
I would like to hear your (probably more expert) opinions on North vs. South Italy, especially if you have spent time in both, I am really curious! 
This post is brought to you by a collective effort from our blogger group known as COSÌ.  For your ease and comfort, we've added a COSÌ Facebook Page so that you can access all of our articles in one location
Rick Zullo: North versus South issues in Italy
Surviving in Italy: Northern Italians Versus Southern Italians. Are They Really That Different?