If you plan on coming to Florence in November, you are in good company. The streets are slowly starting to empty of the crazy tourism from March on-wards and the weather has cooled down tremendously. I love this time of year because it represents so many good things. New wine, food festivals and truffle fever, new olive oil (even if this year has been tough on the groves), and an excuse to snuggle up at home with the smell of something roasting in the oven or fireplace. Plus we slide ever so much closer to the Christmas holidays and Florence covered in Christmas lights (a sight that is so beautiful). Obviously you can be assured that there are plenty of fun events and I have you covered, since it is still early, I will be adding to this list as I find out about more cool things to do and if you know about one, please share (you can let me know by commenting on this article).
* An official list of events in Florence if offered by the comune di Firenze, here is the pdf. 
*For Thanksgiving ideas in the city, read this article by The Florentine, Mary Gray tells us what there is to do and this year there are more options than ever!
Food & More | Mercato Internazionale Europeo aka European International Market in piazza santa croce until November 2nd. If you head over to one of Florence's most famous piazzas you will see stands from all over continental Europe selling food, home goods and hopefully a few smiles. I always end up getting a polish wurstel and Austrian strudel. Enjoy!
Show | Cirque du Soleil – Quidam. Nov 6-9th at the Mandela Forum. If you love absolutely incredible performances, you will love this amazing Cirque du Soleil show going on in Florence. I have never but I have to admit that this looks like a lot of fun to watch plus there are some additional events, including a Japanese performance. Ticket prices range from 40 euros to 80 euros, Official website.
Contemporary Art | Palazzo Strozzi embraces temporary art exhibits this fall season. Until November 16th, you can check out the  courtyard outfitted with the wondrous work of Franco Menicagli  "A chi non piace guardare il cielo?." Two other are to come which you can read about here (and which will last until January 25th, 2015). One of my favorite things to do is sip a cup of coffee in the Cafe' Giacosa in that same courtyard while checking out these amazing (and free!) exhibitions.
Snow Fun | Toscana Winter Park is back, Nov 7 – March 1, 2015. Yep folks, this quirky 'fake-snow' park is located at the ex Obihall, Lungarno Aldo Moro, in Florence, a short bus ride away. Snow-tubing, ice-skating and snacking can all be found here. website
Tattoos | Florence Tattoo Convention, Nov 7-9th at the Fortezza di Basso (Viale Filippo Strozzi, 1, Firenze). See some of the most famous tattoo artists in Europe and maybe get one yourself, this would be the time. A definite site to see, it is a lot of fun! Official site (english)

.
Foodie Fun | Biennale Enogastronomica in Florence. November 10-30th, This foodie event is about trying one signature dish from typical Florentine restaurants and sounds pretty awesome to me. Tastings, aperitivo, wine tastings, markets and more – you can discover more details at the official site (in Italian). Full program can be found here.
*Recommend the 'Beer & Street Food' festival at the Horticulture garden on the weekend of 11/21 – 11/23. Free to go and a foodies paradise, ethnic fare along with artisan beers. Running 11/21 5pm-midnight, Saturday 11/22 11am – Midnight, Sunday 11/23 11am – 9pm. Official website.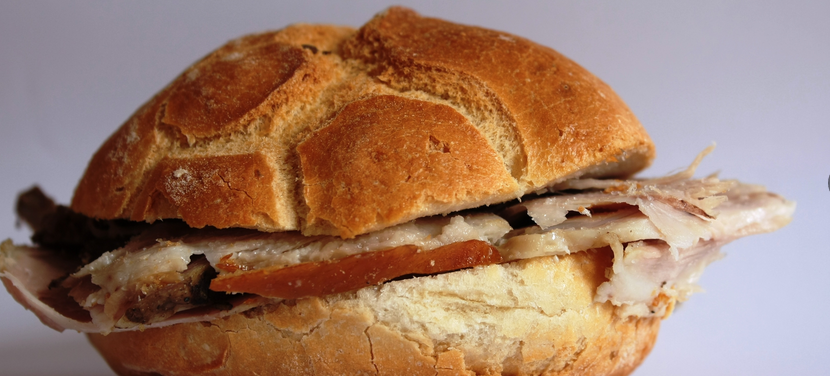 Go To The Movies | 50 Days of International Cinema, Starts October 29th, Odeon cinehall. '50 Days of International Film' features nightly showings of entries from 10 international film festivals in downtown Florence. Founded in 2007, this festival provides a place for films to be screened that are not normally accessible to the general public. Throughout the festival, various producers, actors, and directors will speak and give awards to further enrich the cinematic experience. Movies will be in the original language with English & Italian subtitles. This year they even have a special app helping everyone navigate the process and you can find all of the info & programs here. The Odeon is the most gorgeous cinema in Florence and personally I think this festival is very well done.
The festival starts with the France festival, October 30-November 2rd with the best contemporary French cinema in original language with English & Italian subtitles (with logo designed by Clet, a French street artist based in Florence). Following is the Ethnomusical Film Festival Nov 3-5th, International Festival of Women in Cinema Nov 6-11th, Lo Schermo dell'arte Film Festival. Nov 12-16, Balkan Florence Express festival Nov 17-20, Florence Queer Festival from November 21-27, Festival dei Popoli Nov 28 – Dec 5th, River-to-River Indian Film Festival Dec 6-12th, Finland in A Window into the North Dec 13 -14th, N.I.C.E New Italian Cinema Events on December 14 .
Culture | Florence Art and Restoration Fair. November 13, 14, 15. Florence, the Capital of Culture and City of Art and Restoration will once again be home to the fourth edition of the Art and Restoration Fair. The Fair will bring together over 300 institutions, private companies, schools and training organizations – active in the restoration, conservation and enhancement of cultural heritage – engaging in education and cultural events. Website.
Festival | XVI Japanese Festival at  the Limonaia di Villa Strozzi. November 14-16th, 11am – 8pm. address: Via Pisana, 77 – Firenze, entrance free! Any lover of Japan has to attend this fun event letting you into another magical world, activities include calligraphy and origami and yes there will be food & drink – plus a lovely photographic exhibition featuring travel photos from Japan. Official website here
Vintage | Stibbert 'Wear Vintage',  November 15- 16th. For two days at the very cool Limonaia Stibbert  you can search for autumn vintage clothes from Saturday 10.30-10.30pm and Sunday. 10.30-9pm. address: Via di Montughi 4. Free to go! Official site. Yelp event 
Market | 'Fierucolina dell'olio novo' – New Olive Oil will be sold at the market in Piazza Santo Spirito. Nov 16th (Sunday) from 9am – 7pm. Highly recommend purchasing some as it is quite honestly, heaven on earth. (Also this year's crop is even more valuable due to bad weather).
Free Tour | #CrazyforPazzi tour takes place on November 26, 6.15-7.30pm, free. Where? Basilica di Santa Croce, piazza Santa Croce, Florence. "Who were the Pazzi family and why is their chapel special? Learn about the history of this architectural landmark and about the restoration scheduled for its portico, for which Santa Croce will be running a Kickstarter campaign. 15-minute slots at 6.15, 6.30, 6.45, 7 and 7.15pm, alternating English and Italian."  Limited space available. Sign up required at santacroce-nov26.eventbrite.it.
Instameet | INSTAMEET/ #CrazyforPazzi Instameet November 29, 10.30am, free for Instagram users, Where? Basilica di Santa Croce, piazza Santa Croce, Florence, A special photographic visit to Santa Croce and the Pazzi chapel organised by @TheFlorentine, @SantaCroceOpera and @IgersFirenze, with the media partnership of @IgersToscana. This free one-hour tour (entry ticket included) is only open to active Instagram users. Sign up at crazyforpazzi-nov29.eventbrite.it.
Florence Wine Event | Try wines around the region, November 29th, 3oth. Where? Tepidarium (Giardino dell'Orticoltura) – Via Vitt. Emanuele II 17. Time: 11am – 11pm. For 10 euros you can get a special drink card that includes 8 tastings along with your glass, new oil can be found here as well.
Marathon | Firenze Marathon, November 30th. In its 31 year and the second most important marathon race in Italy, the route takes you by all those landmarks of singular beauty that have made Florence famous worldwide: views over the enchanting hills and countryside, and passing right by the Duomo Cathedral, Piazza della Signoria, Ponte Vecchio, before entering the majestic Piazza Santa Croce. Official site.
---
 Out Of Town
Don't forget that there are plenty of cool events all over Tuscany (and Italy for that matter) worth checking out. I really liked this list from ITALY Magazine (includes the white truffle fair in San Miniato that I am dying to visit).