It took me a while to write this post showcasing the best May events in Florence, Italy (sorry) for a few reasons. We have had holidays and 'ponte' galore for labor day, Easter holidays and more here and also its taken me a while to actually see what events are going on this month since none of the official channels are updated yet.
That being said, while rainstorms have made their mark, we have been pretty lucky with some truly gorgeous days; perfect for meandering, sipping spritzs outside and pretending to exercise which I am very much an expert at doing. Personally I have really been enjoying Florence lately with all of the new openings and cool initiatives going on so I am more than happy to share whats going on this month, the beautiful month of May, in my favorite city in the world.
Check back periodically, I update this post throughout the month and as always, let me know if there is an event I should add – it would be very much appreciated! 
—
Live concerts & more: Notte Blu from May 8th to the 10th at Le Murate (Piazza delle Murate, Firenze). Now that Notte Bianca has passed, we have yet another night(s) to look forward to, all concentrated in the Murate complex for three nights this week. Live concerts and performances near a cute little bar, highly recommending heading over! For more info: +39 055 244796
[email protected], full calender of events here.
Film Festival: Japanese movies at the Odeon! May 8th to the 11th. You guessed it, another film festial is happening at the Odeon this weekend and this time it features movies from Japan. Tickets are only 3 euros (steal) and they have some special events worth checking out. The full program of movies is here, where the official website is here.
Cultural Festival: Fabbrica Europa Festival from May 8th to June 28th. An annual festival stating: transversal reflection on the "human condition" and "contemporary memory", touching on the concepts of identity, community and otherness through artistic creation (I don't really understand that either). But in any case you can expect theatrical performances, musical, poetry and more, a lot of it looks really cool and you can find everything on the official website here. and program here.

Tours: Guided visits in the Medici Villas from May 9-11th. A chance to visit some of the most important historical villas in Florence that you might have never heard of. Participating locations include Villa Medicea di Poggio a Caiano, Villa di Cerreto Guidi, Giardino di Pratolino, Villa di Artimino, Villa del Poggio Imperiale, Villa di Castello, Villa della Petraia, Giardino di Boboli. Often theatre and concerts will be going on during these days as well, you can see the full program (in Italian) here. 
Vintage Car race: The Mille Miglia in Tuscany, May 15th – 18th (passes through Tuscany on May 17th). 380 crews from over 30 countries participate in this famous race, for more info about where the cars will be passing and about the race itself, check out this article.
Artisan Market: Artigianato & Palazzo in the Corsini Gardens: May 15th – 18th. Cool annual event celebrating artisan craftmakers in one of the most beautiful gardens in Florence ( I actually refer to this place as the 'garden of Eden' ). This year there will also be a special 'cooking show' with a chef sharing family recipes, along with nightly live music and aperitivo! Also look out for the Blogs & Crafts section where they will be showcasing young artisans under the age of 35 and bloggers recounting all things arts & crafts! More info can be found here

: 

www.artigianatoepalazzo.it, €8 to enter!
Museums at night!  A Night at the Museums: May 17th, all over Italy [and Europe]. A special night with guided visits and extended opening times in various museums, a few participating also in Florence, you can see the full program here.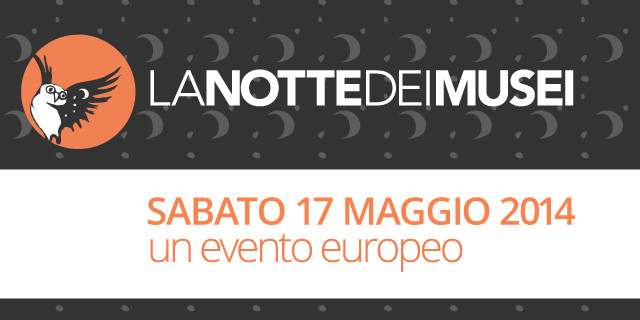 Marathon: Deejay Ten Run Firenze – 5-10K race around Florence. May 18th. Though I am not much of a runner myself, I have to include this because the name is so intriguing. For an 18 euro entry fee, join the masses in working off all of that Easter lunch. You too, can run like a Deejay ;-). Official link here.
Outdoor market: Profumi di Boboli from May 22-25th at the Limonaia of Villa Strozzi. A popular market selling products related to perfumes that first began in the Boboli garden in 2007 and now in its 8th year. This year the event is being hosted in a different location. The theme is 'Fragrance & Design" with various fashions shows with young designers. and the chance try all sort of different perfumes and pick up candles, air-fresheners, aromatherapy oil, aromatic herbs extract, spices, flowers and fragrant plants and much more. It's actually pretty cool so if you do get the chance, stop by! Facebook page. 
Wine event: 'Cantine Aperte' all over Tuscany May 24, 25th (last Sunday of the month). An annual event inviting the public to

visit wineries all over the region

and usually special events accompany this day as well. It was originally started to share in the wine culture of Italy to an open public and I have been several times in the Chianti area, hopping from participating location to the next to try wines and see whats going on. Often its a great chance to see many of these beautiful locations peppered in the countryside with a glass or two in your hands ;-). Here is a list of the participating wineries.