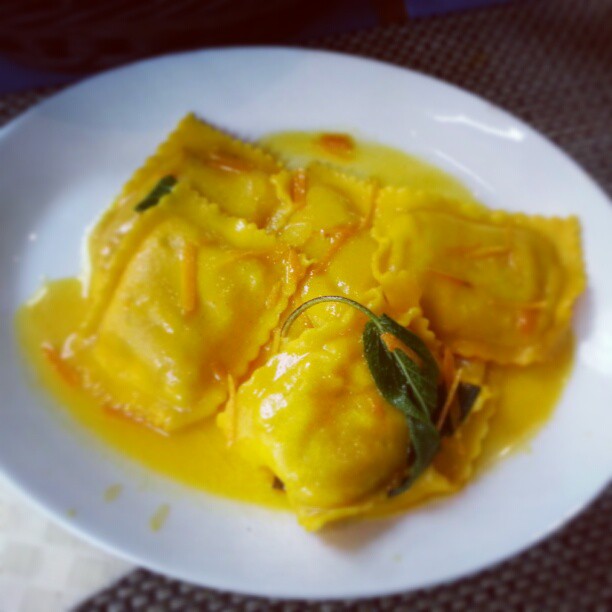 Yet another wonderful weekend of friends, food and good fun. As per usual — I am always on the lookout for a new awesome restaurant and actually had the chance to try two new places that I have heard of but never been. As small as Florence, Italy is –  you could live here a lifetime and not discover everything, also because going somewhere new presents the risk of paying for food you may not really like.  Luckily, I liked both restaurants – both completely different from one another and presented a nice change of pace from my normal haunts around town.
The first place I tried with a friend was Niwa located near the porta al prato area of Florence. Japanese and Thai fusion, I was really excited since I have heard good things and Thai food in Florence is pretty much unheard of, I normally just make it at home with the help of Vivi Market. I knew it was a little pricey and walking in you definitely got the sense that this is a nice restaurant. When washing your hands in the bathroom includes illuminated faucets, I assume attention to detail ;). The menu is vast, I actually had a hard time deciding on what to order there was almost too much choice. We ended up starting with a few different platters of sushi, they give you edamame to start with which I love! The sushi was absolutely delicious (we went a salmon roll and spicy crispy shrimp version). I never used to like sushi but it is really growing on me lately.
I also ordered a Thai coconut curry soup which the waitress warned me was 'very flavorful'. This confused me a little because at the end of the day —  isn't that what you want when you order a curry soup? Personally I wouldn't want a 'bland' version! I am guessing some Italians weren't really a fan of a lemongrass, coconut and chicken combination so I think she was just giving me a heads up? At the end of the day I really enjoyed the fragrant soup and thought it was absolutely perfect. Complimenti! 
We finished with sake which I don't normally ever order but hey, why not?  Served warm in an earthenware container which probably cost an extra two euros for that detail alone ;). Price-wise that was the only pitfall. We ended up spending around 77 in two which is way more than I normally spend on a restaurant —  but this included a bottle of wine, water, two platters of sushi, two soups and sake. Lets just say if you are on a budget, save this place for a special occasion.
Niwa, Via Ponte alle Mosse 16/r (porta al prato). Tel:  Tel 055 355736.
The second new place I visited was Trattoria Il Giova located on Borgo la Croce, Sant'Ambrogio zone of the city. I went for lunch (note the picture above of pasta is from here). I have passed by this place a million times without ever giving it a second glance. Tiny interior, the menu is pretty interesting and when I saw Tortelli maremmani al burro, salvia, arancia e zafferano (Toretelli with butter, sage, orange and saffron) on the menu — it called my name. My tortelli were fragrant, filling and delicious – a combination of flavors that I never imagined together but that just worked. I would absolutely order this again.
My friend went for a 'carbonara with frutta di mare' (thick pici pasta with fresh seafood) which was also really good, the quality of the shrimp itself was impressive. I was also spying hungrily at our 'neighbors' fried seafood platter which looked worth stealing. Apparently they are also known for their I Coccoli (friend dough) so I might get that to share as an appetizer next time. Price is about 9-11 for an entrée and it won't break the bank even with wine. I recommend going for lunch not dinner since I have heard their service can be a little slow and the interior is really small.
Borgo La Croce, 73R
50121 – Firenze. Tel: Tel 055 2480639. Closed on Sunday.
Have you been to either of these places? If so what did you think?