Carcassonne in my eyes, is the real-life version of a fairy-tale – according to wikipedia:
Carcassonne is a fortified French town in the Aude department, of which it is the prefecture, in the former province of Languedoc. It is divided into the fortified Cité de Carcassonne Carcassone was founded by the Visigoths in the fifth century, though the Romans had fortified the settlement earlier. The fortress, which was thoroughly restored in 1853 by the theorist and architect Eugène Viollet-le-Duc, was added to the UNESCO list of World Heritage Sites in 1997.

Very cheese video that looks suspiciously made in the early 90's but gives you an idea of what to expect.
We had the good fortune to visit this magical place one evening since it was very close to Castelnaudary where we were based. I had no idea what to expect and had visions of something like Monteriggioni or the like but wow, this honestly was something else. A Harry Potter like fortress come to life was what ran through my mind upon first sight. Disneyworld has nothing on this real-life vision. Keep in mind this was a battlefield in the Middle Ages specifically the hundred years war. You can see the slits where the locals spied on their enemies and poured boiling hot oil on unwelcome (and unlucky) intruders.
While the castle itself is only one part of the actual city of Carcassonne – it is obviously the main attraction and the main reason people flock to the city. Every summer from the end of June until August, they have a festival with over 120 theater & music shows within the walls of the castle. It is considered one of the best festivals in South West France.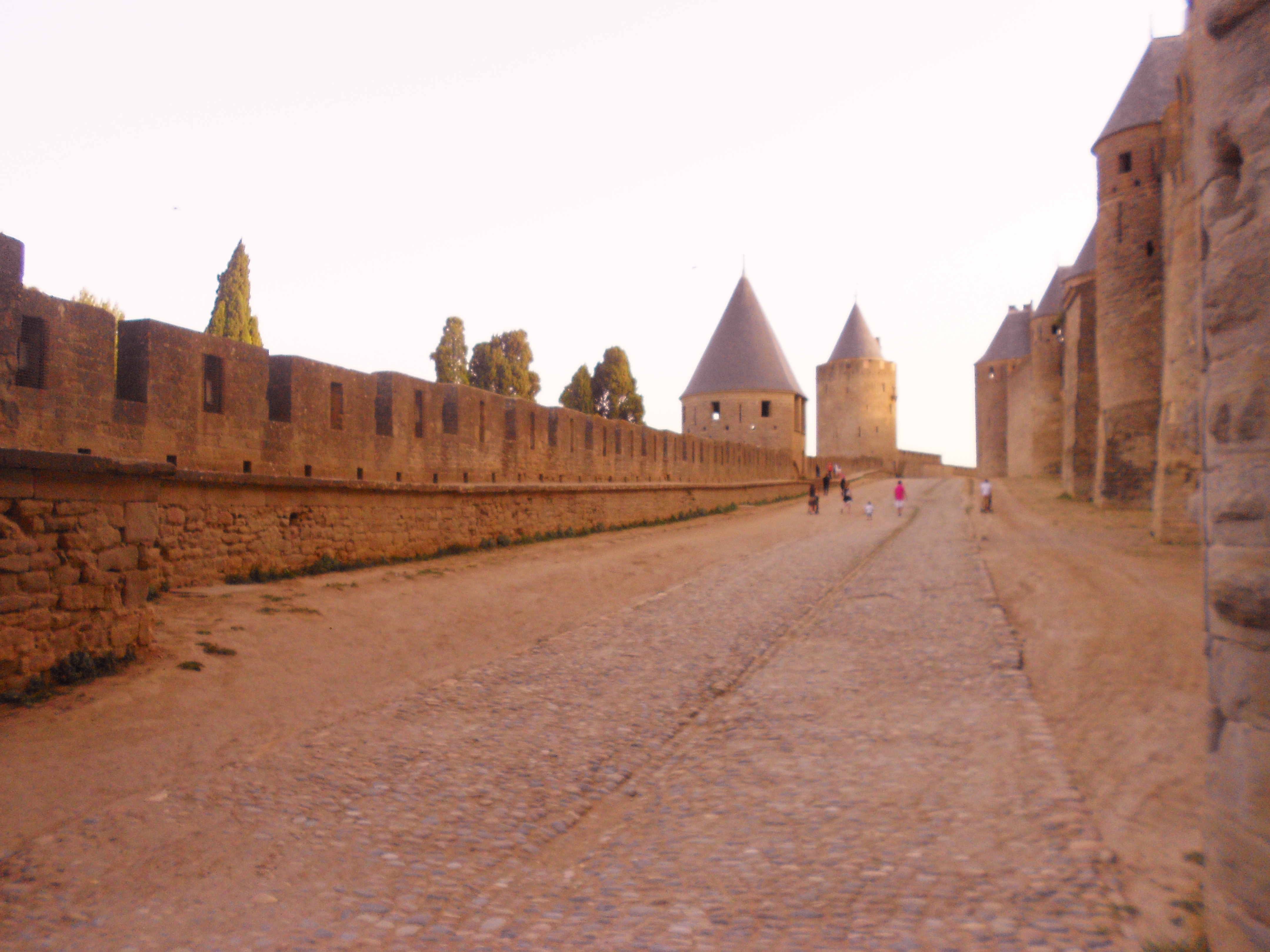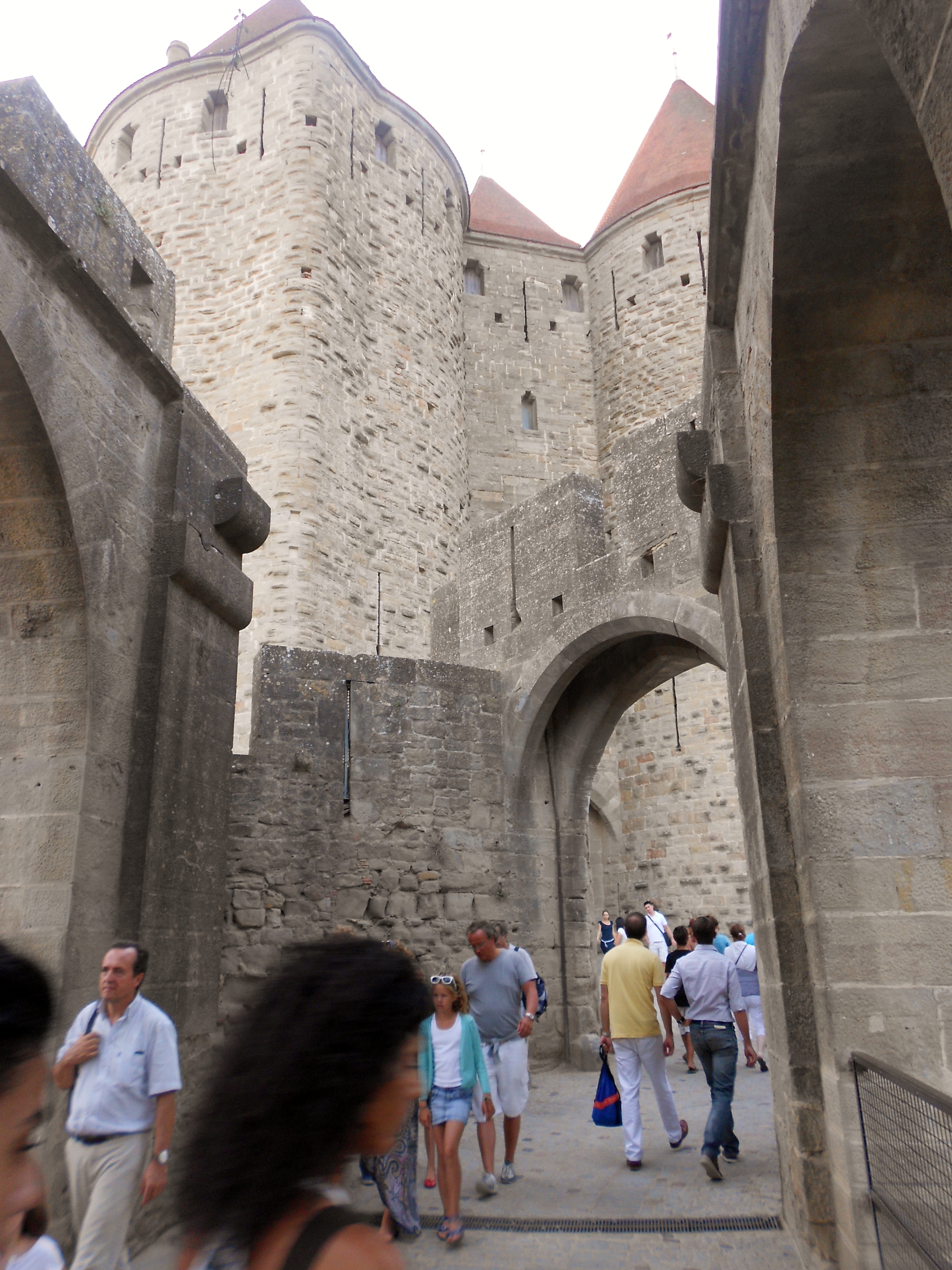 Inside the walls are squares, shops, restaurants, hotels and loads of people. Parents beware, expect to be guilt-tripped into buying a sword – weapon – cheesy outfit for your child as they are on display everywhere and considering the surroundings, is that really a surprise? Obviously everything is geared towards tourism though apparently there are still real residents living inside the castle.
I don't mind the over-the-top shops and toys because as an American, there is nothing I like more than visiting a place you only imagined in movies. I always am left thinking how lucky Europeans are to be surrounded by such history and not strip-malls with the same Target/World Market/Micheals stores you invariably will see in #anytownUSA. Certainly is more fun than my own school field-trips to the missions in San Antonio and a sad bread factory year after year.
My favorite shops in town centered around desserts. As per usual for my glutton self I took any free sample that was offered and wondered how many varieties of 'chocolate olives' could exist in one town. Not enough apparently.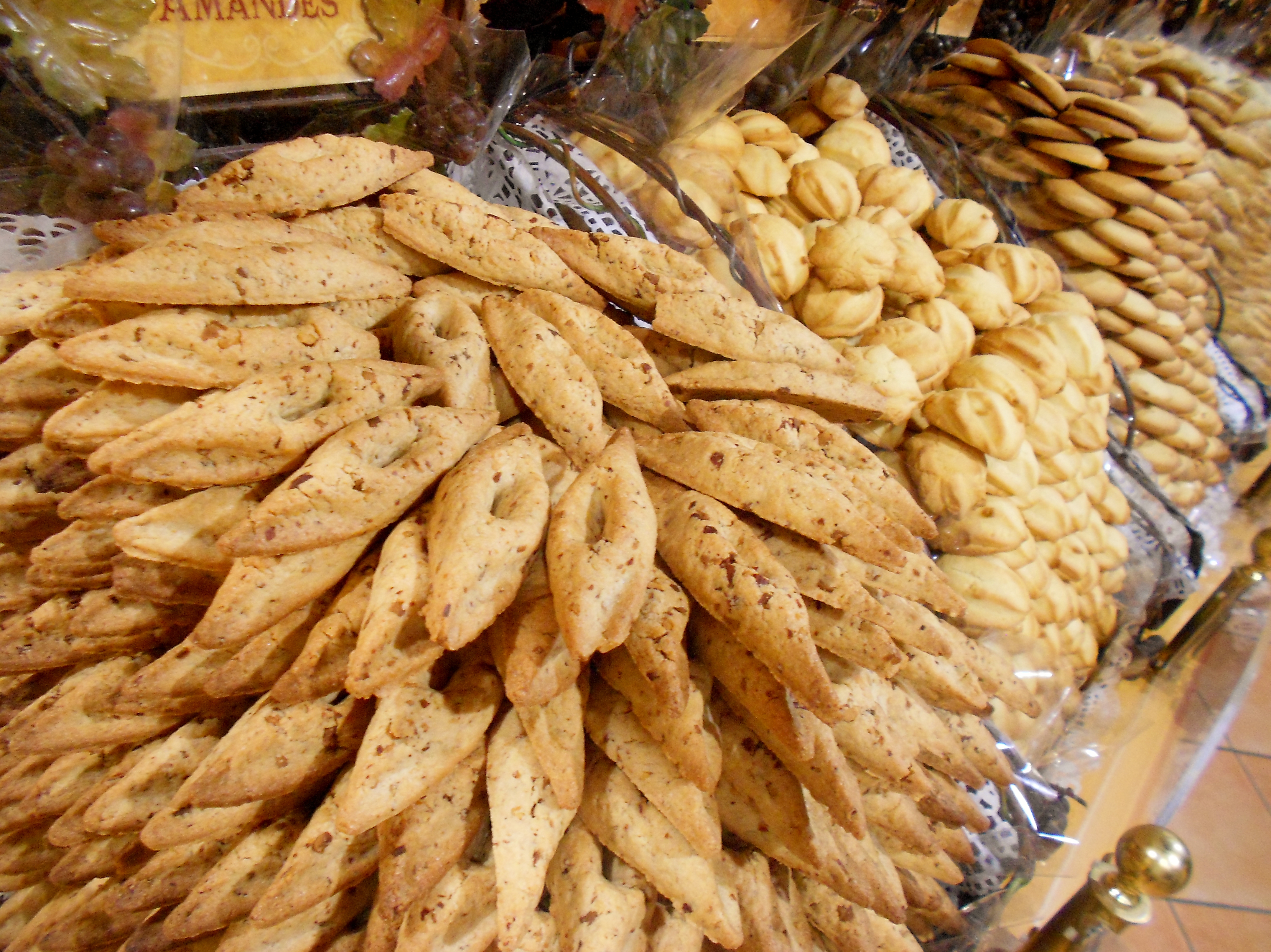 Since we had been stuffing ourselves silly, we decided to go for a light dinner at a local beer/wine garden within the fortress with our friend's parents. I got a wooden side-board of honey, goat cheese and fresh bread. Paired with the local Rose wine, it was the perfect light dinner and right up my alley.
A light dinner to me obviously still includes dessert so one of the guys (and he shall remain nameless) got a very girly ice-cream (above left) and I got the sweet crepe I always dreamed of. Banana's and nutella – if there is a god, he would have invented this combination. Afterwords, we took the opportunity to take one last walk around this amazing place and hopefully burn off at least a 10th of our 'light' dinner.
We had a great time and I will be back again on the hunt for my chocolate olives and macaroons, hopefully when the  annual summer festival is in full swing. Au Revoir Carcassonne!