Caffe, food, and books. List of "nerd-havens" in Florence
After an un-eventful weekend including being sick, working and loads of cleaning, T-man and I were more than happy to meet with some good friends of mine, Kate and Rob, to catch up over un caffe. ( By the way , their blog is kinda awesome so if you haven't already seen it, check it asap http://www.lavitaebellablog.com/).
Sundays can always be a little tricky in Italy, even for someone who has lived in the city "as long" as I have ( 5 years ) or someone who grew up here ( t-man ); we never seem to know/remember what is actually open. Not looking to spend 5 euros to sit down and sip a caffe in the center's gorgeous (but overpriced) piazza's, we decided to head over to Caffeteria Oblate which is a caffe located on the 2nd floor of a local library with a stunning view of the Duomo.
Coffee with a (really awesome view) 
Well-known in the Florentine circles as a place to meet-up, Oblate has really embraced its now trendy image and has on offer special concerts, themed apertivi (happy hour) and even brunch. Prices are minimal ( no need to worry about sitting down to enjoy your cappuccino ) and almost screamingly cheap especially for the location. I was so excited to show our friends this cool place only to arrive and it be closed! Figures, since this was clearly not MY weekend. Nevertheless it was an over sight of my usually anal-retentive self when it comes to checking opening times and days. Oblate is open every day but Sunday ( which I will never forget again..)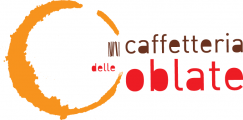 Caffetteria delle Oblate
via dell'Oriuolo, 26
50122 Firenze
tel. 055/2639685
info@caffetteriadelleoblate.it
Hours: Monday 14.00-19.00
Tues-Saturday 9.00-24.00
So after that debacle and my hurry to remedy the situation, I first thought about heading to Moyo, and yet changed my mind again after suddenly remembering this fabulous place I used to go with a Dutch friend. Another library-cafe-contemporary art space, Libreria Brac is located in a somewhat isolated street steps from Via di Benci close to Ponte alle Grazie.
Like a Garden Oasis, Libreria Brac
They serve delicious seasonal vegetarian and vegan food as well as coffee, soy cappuccino's , wines, and delicious cakes.
Libreria di arte contemporanea, caffè e cucina aka Libreria Brac, via dei vagellai 18r, 50122 firenze ( off of the street via dei benci, it can be a little tough to find the first time) www.libreriabrac.net,  info@libreriabrac.net, Tel: +39 055/0944877. Make reservations for dinner or happy hour because they are almost always full, locals love it! Open Monday to Saturday, 11am – 24:00, Sunday from 12pm – 20:00.
La Cite, the almost never was
I can't mention great library coffee bars without mentioning the famous La Cite in the Oltrarno area of Florence. This place is a really neat place to sip a coffee/ have a beer/ watch a band, and many local Florentines go there. It was almost closed down for good for noise violations in the neighborhoods but recently has gotten their license back. I would tell you the times but quite frankly they change so often, I would just walk by and see for yourself.
Cool Cuculia, an Oltraro
Another vegetarian library caffe bar option in addition to Brac is also on the Oltrarno side of the river located on via dei serragli. They have a great aperitivo and their drinks are pretty good. They also do a Sunday brunch that I haven't tried yet but I really want to. Cuculia – Libreria con Cucina, Via Serragli 3R e 1R, 50124 Firenze, Italy.
Mama's Bakery: Feels Like Home
If you are looking for an American-type of brunch/coffee place that serves hot coffee and great desserts. You probably already knows about Mama's Bakery on via della chiesa. Check out their site here. Whenever I really need a good chat with some friends and a club sandwich – this is where you will find me. They tend to close on the earlier side – 5pm, 3pm on Saturday and now open on Sunday so make it a lunch date. and invite me, ok? Mama's Bakery can be found at via della Chiesa, 34/r. 
The Diner
Another diner close to Piazza Santa Croce is actually just called.. the diner. This place has been open for a few years and the owner also manages Aqua al Due and the Blob Club. They have a great website and really good brunch and prices. They recently underwent a renovation and their space is even bigger and brighter than before. I was really impressed when I stopped by a few weeks ago. I would dare say their pancakes and omelettes are some of the best I've had in Florence. If you only want a coffee and a chat, that's ok with them too, they won't make you feel uncomfortable for not ordering food. The Diner is located on Via dell'Acqua, 2.
Honestly I don't know anyone who doesn't love a library-caffe bar, I first fell in love with this concept as a poor student in Los Angeles, looking for a quiet nice place to study. When I'm inside, I feel like I am in a 2012 version of a Fellini film, impossibly cool without having to spend a cent. Ok perhaps a few euros but at the very least, these places are not expensive as I try to be pretty good about sharing "budget-friendly" places that I really enjoy in Florence since it can be quite expensive in the historical center. We all need a great place to decompress, sip a prosecco or tea with a friend where we can chat for hours and not get glared at by impatient staff, so go ahead and visit one of these local places and let me know what you think or of I missed something.
0
---
---
---