Daily Archives: 15.02.2013
Yesterday I spontaneously decided to stop by piazza della repubblica to witness the Florence, Italy version of the world-wide "One..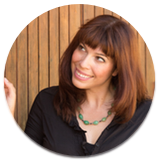 Ciao I'm Georgette! A curious American digital marketing strategist, Freelance writer and a certifiable 'Tuscan Texan' living and breathing all things Florence. I blog about scooting around Europe & Italy and sharing local spots I love. Slow food, anything with ginger & beagle mentions make their home here. Keep in touch with my adventures with your favorite glass of vino and join the fun!
Thinking about quitting your job and starting a travel blog? Just read this first.

Thank you Wandering Earl for yet another wonderful 'keeping it real' posts. ... See MoreSee Less
Why I'm Concerned About Travel Blogging
I'm a travel blogger. Wait. No I'm not. As I like to say, I'm just a blogger. I happen to be traveling most of the time so I write about travel most of the time too. Maybe that makes me a travel bl...