Daily Archives: 03.02.2013
I am a little ashamed to admit that I have lived in Tuscany for over five years and still never..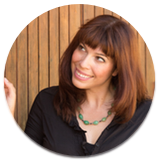 Ciao I'm Georgette! A curious American digital marketing strategist, Freelance writer and a certifiable 'Tuscan Texan' living and breathing all things Florence. I blog about scooting around Europe & Italy and sharing local spots I love. Slow food, anything with ginger & beagle mentions make their home here. Keep in touch with my adventures with your favorite glass of vino and join the fun!
Sign Up For Updates In Your Inbox, 100% No Spam
There are plenty of hotels listed for Florence but I am surprised to not see Borgo Santo Pietro on this list. It completely tops most places I have ever stayed at!

What would you add? ... See MoreSee Less
Luxury, history, style—there's no place like Italy. And there are no places in Italy like these 50 amazing hotels, named the best by our Condé Nast Traveler readers.
If you enjoy this blog, find it useful in some way, and would like to give a donation, I appreciate it! paypal.me/girlinflorence