Glancing up and seeing a slowly-spinning gondola with a massive Swiss flag emboldened on the bottom seemed to perfectly emphasize just how cool it is to get to the top of Titlis mountain in Engelberg. It feels like the top of the world in many ways, it is around these parts. At 3,238 meters above sea level, Titlis is the highest summit of the range north of the Susten Pass, between the Bernese Oberland and Central Switzerland.
That brings me to an important topic for those craving a weekend escape. Being that we are talking about a country known for its beautiful mountains, thus searching for the perfect place to go for the weekend can quickly become overwhelming. After all, this is the land of alpine nature, good cheese, hiking, biking and ski trails galore. However, as someone who has grown up in the humid heat of central Texas, essentially all of this is new to me and I still feel giddy that we have all of this on our proverbial doorstep.
At the same time, having a baby in tow can complicate options on what is feasible and fun for all three of us to find that perfect place to base for a few nights. Ideally looking for a place that isn't too far, but…. far enough that it actually feels like a vacation.
Secondly, is this a place where there will be baby-friendly facilities and access to a babysitter if we want a little alone time? Most of all, will I be face-diving into a pot of cheesy fondue during said trip? As I said before, it's all about priorities.
We eventually chose the summer and winter resort town of Engelberg, which came up consistently for its easy accessibility to gondolas and charming town center. It lies 25 kilometers south of Lake Lucerne in a wide mountain valley at around 1000 meters, and it is an easy drive of about an hour (also reachable by train) from Zug. The first time I visited the town's charming inner streets lined with boutiques and breathtaking mountain views, it took my breath away.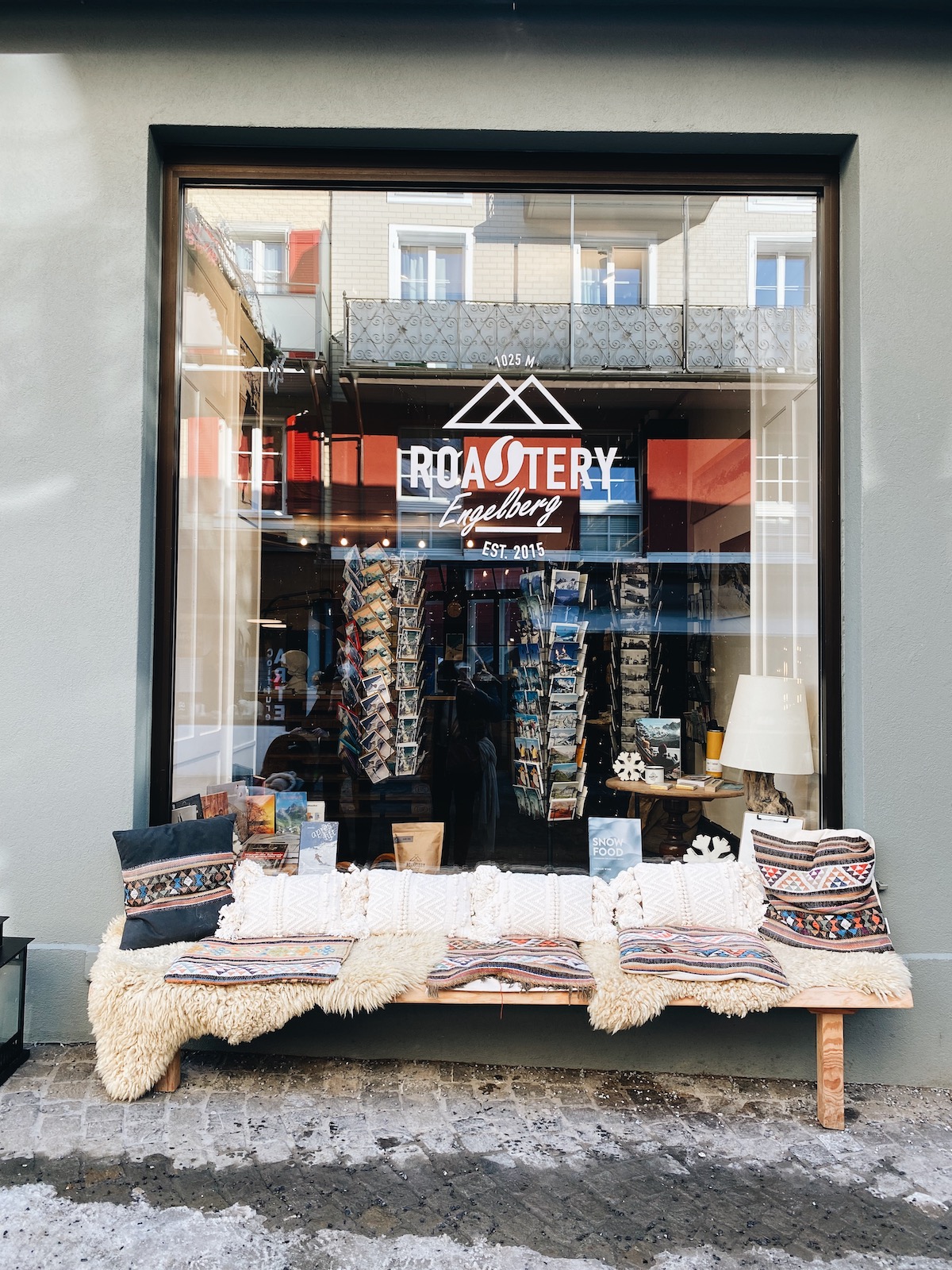 1,000 Years of History in One Swiss Village
It's safe to say that the Benedictine monastery of Engelberg is a source of pride in this village and is home to some of the most beautiful medieval illuminated manuscripts in Switzerland. The impressive baroque church is lovingly decorated with rainbow‐hued frescoes and pink and cream marble altars and is home to a massive pipe organ, the largest in Switzerland. The abbey features pictures of inlaid wood that took one of the monks 45 years to make, something I'd like to see but will save for a future trip.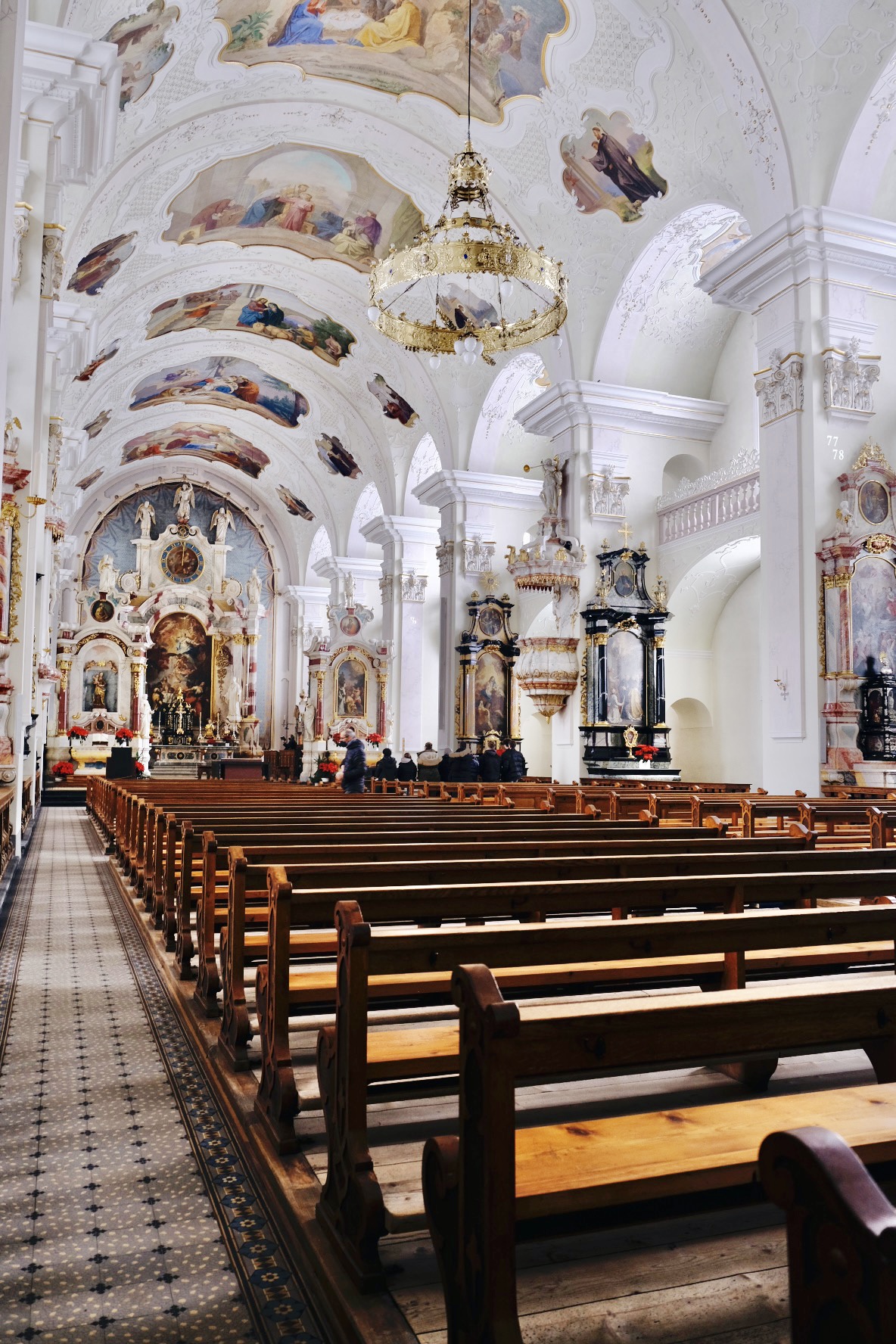 Like to visit? Join one of their guided tours (which I plan entirely on taking advantage of soon)! The public monastery tours take place on Tuesday, Thursday and Saturday at 4pm – and you can book a spot on the public tour of the 18th-century Benedictine monastery via the Ticketino portal: www.ticketino.com. More info can be found here.
Just say cheese: exploring Engelberg's cheese factory
Engelberg is a city formed around a 1,000-Year-Old Benedictine Monastery, founded in 1120, and one that is still alive and thriving today with monks living and working on site. The surrounding gardens are an ideal escape for anyone seeking privacy or a place to play with small kids but what really makes this girl happy is that they make their cheese, and guys, it is excellent.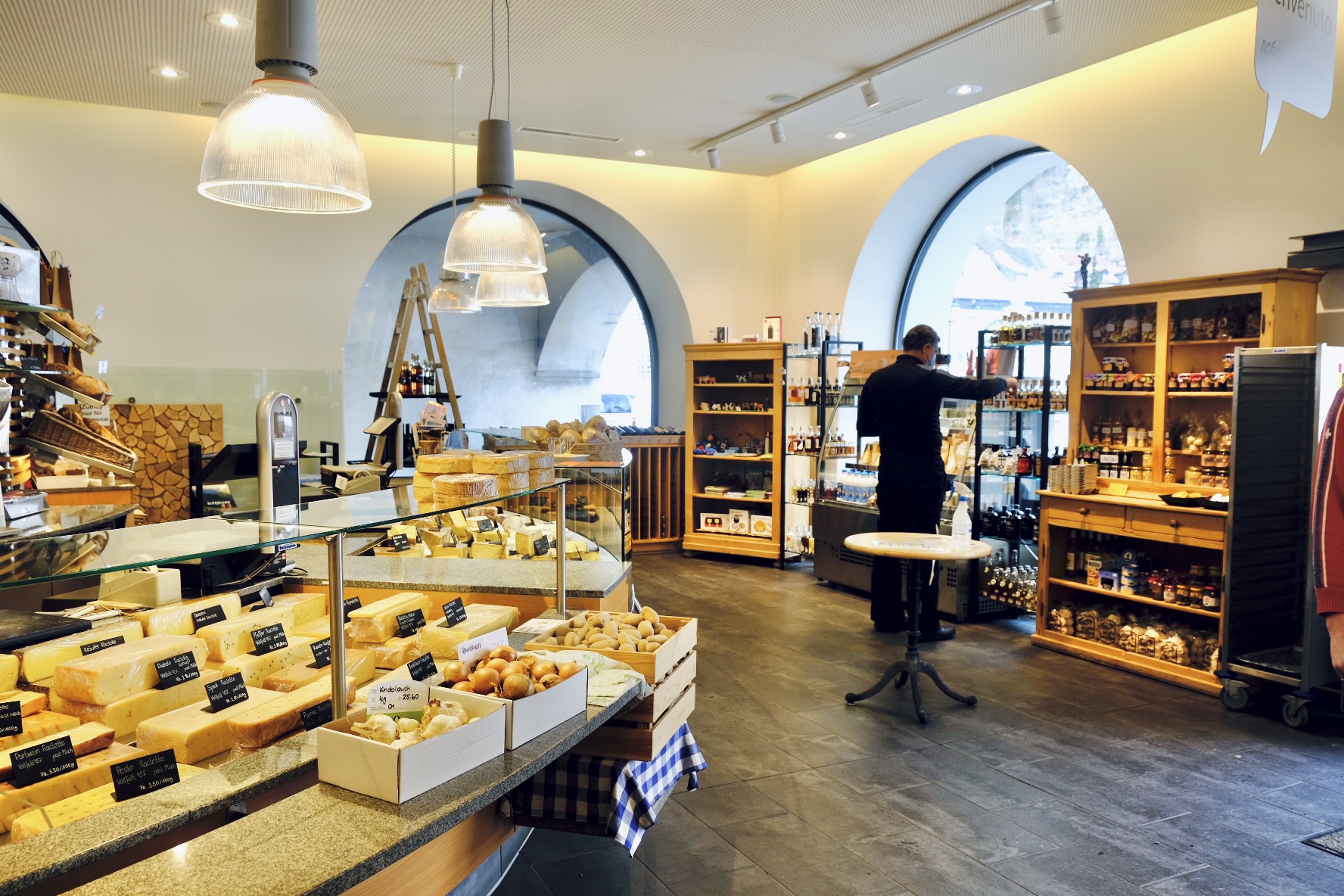 The Engelberg cheese shop, located within the monastery, offers a wide selection of goat's and sheep's milk cheese, alp cheese, homemade yogurts, and fresh whey, plus their notable "Engelberger Klosterglocke". Even better is that you can glimpse how the cheese is made directly in four production vats within the shop daily from 10 am-3 pm. We made sure to pick up a few varieties (and a wooden cow toy for Annabelle, too) and my only regret is not picking up more as we devoured our purchases mighty quickly.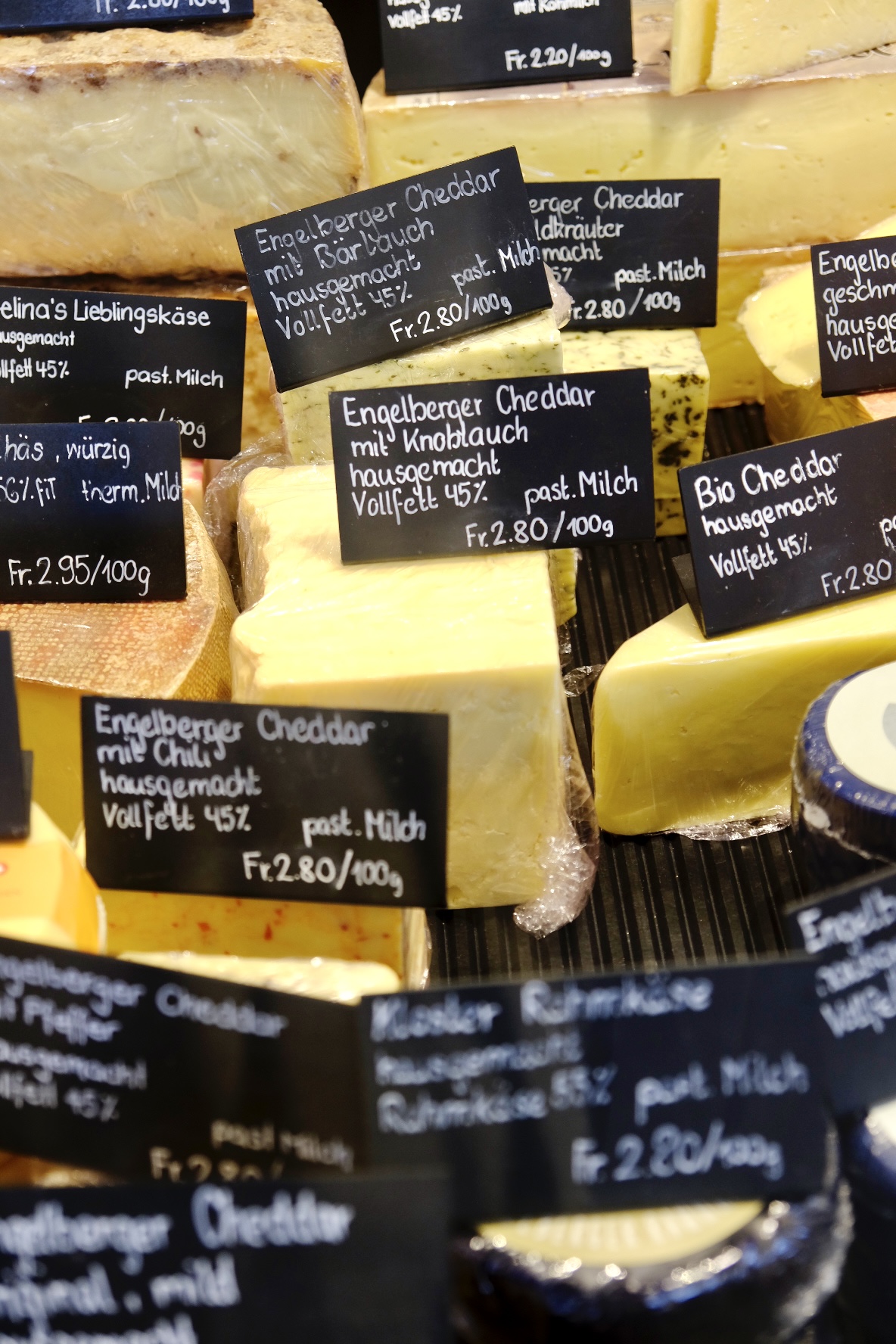 *Hot tip: grab a group of your closest friends (up to 50 people) and the cheese shop can organize a fabulous fondue bar directly in the monastery courtyard. Contact here for more info. I also love the idea of a fondue sled experience where you can cozy up with your closest and mostest in a private fondue experience 1850 meters above sea level, for 77 francs, everything included, I dare say it's a pretty good deal!
Stepping into the ice age: Exploring the Titlis Glacier
Whether you are into mountain biking, skiing or sledding, one thing to do in this area for the none sporty set is to head up to Mount Titlis, the area's only publicly accessible glacier, at an impressive altitude of 9,900 feet. From this vantage point, you can expect insane views, and it's all surprisingly accessible. Once you step off the rotating cable car, there are signs leading the way into a blue-lit ice cave; just be careful to watch your step because that ground is quite slippery. Nearby is the option to walk across a pretty suspension bridge 3,000 meters above sea level and jump on the "Ice Flyer" (a ski lift) for incredible views from the top. We also hired a babysitter for the day to enjoy this excursion and after going I'm happy we did as doing all of this with a baby does not sound fun.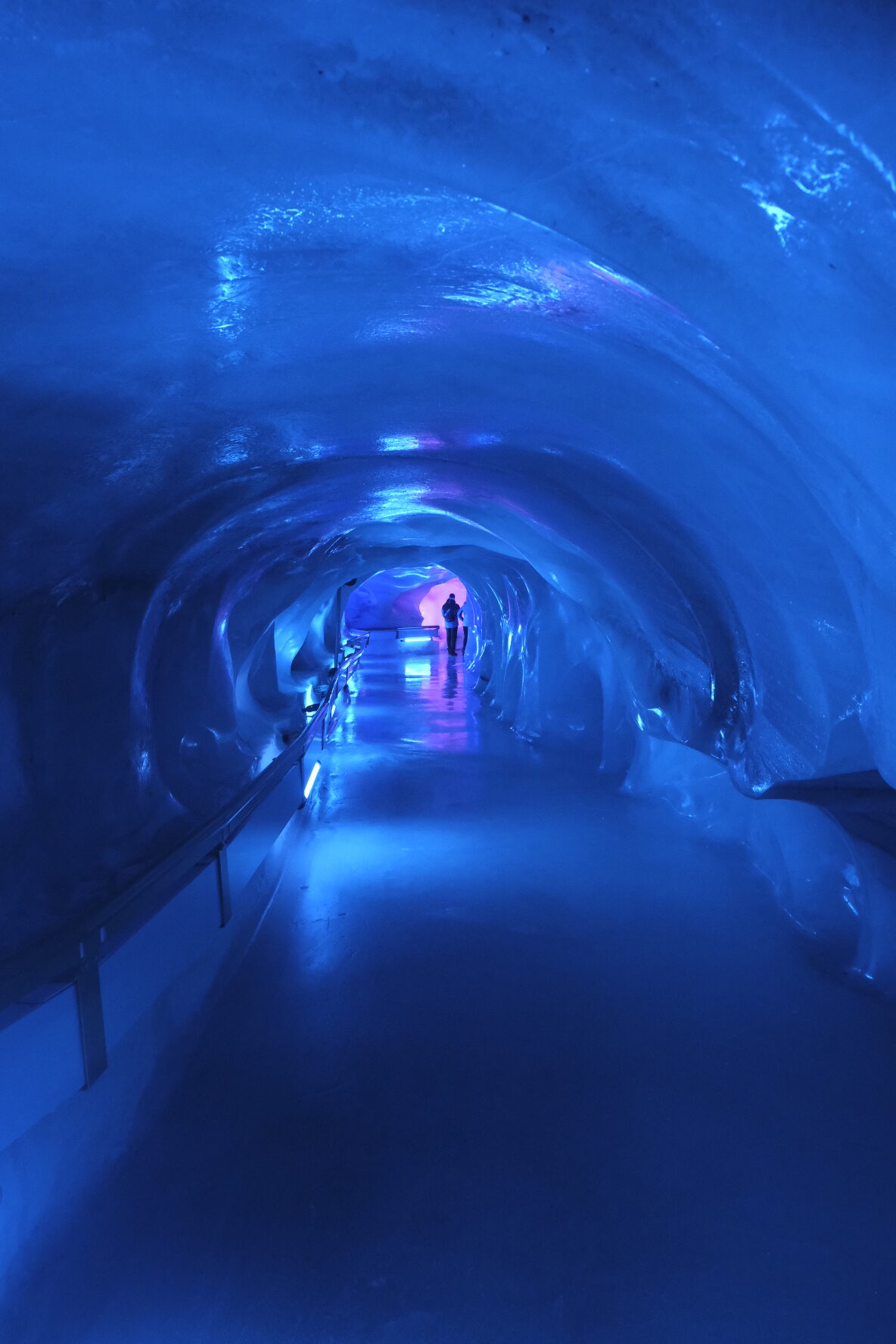 To Ski or Not Ski: Mountain fun for everyone
It's hard to call Switzerland home and not feel like an amateur if you're not the sporty sort. However, with the abundance of nature at your doorstep, it feels like most people here have been born skiing expertly down slopes or navigating a bike through tricky dirt trails. I get if you're intimidated because truthfully so am I, but the more I get to know this wonderful country, the more I realize there is something for everyone in the Swiss mountains, whatever the season.
I also have a hidden hope that the more time Nico and I spend here, a secret sporty side that could be brimming inside of me just might come out. Right now, my passions are more for things like fresh guacamole and chips and eight hours of sleep.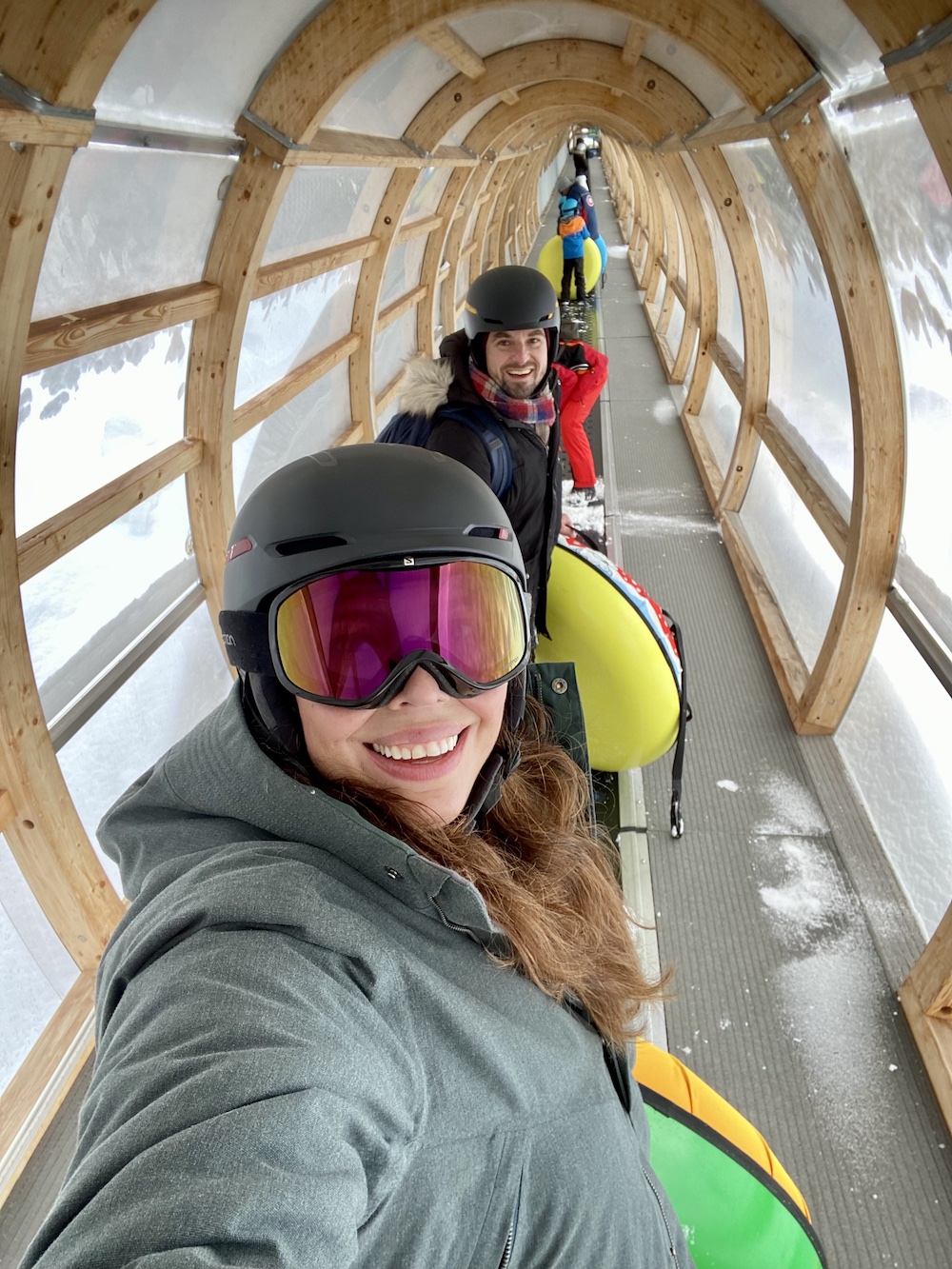 What kind of activities are on offer here?
Snooc tour. Sounds super cool actually, imagine a blend of skiing and sledding, guided by a local expert (winter)

Kayaking and rowing (summer)

Climbing and via ferrata (summer)

Watching the ski jump, Weltcup, in December (winter)

High-rope course (summer)

Alpine cheese-making or show-cheese factory (summer/winter)

Glacier tours (summer)

TITLIS Glacier Park (summer/winter)

Building an igloo (winter)

Freeriding (winter)

Hiking is naturally something you can do both in summer and winter and you don't need to commit to an all-day affair –

here are some hike suggestions

ranging from an hour's tour to more than four.

For mountain biking enthusiasts (summer), Kempinski

provides these handy route suggestions

around the surrounding area, including a route map of the Engelberg Trübsee trail that covers a distance of 19,6 kilometers with an altitude difference of 797 meters. Level – moderate, accessible – June to October,

Route map.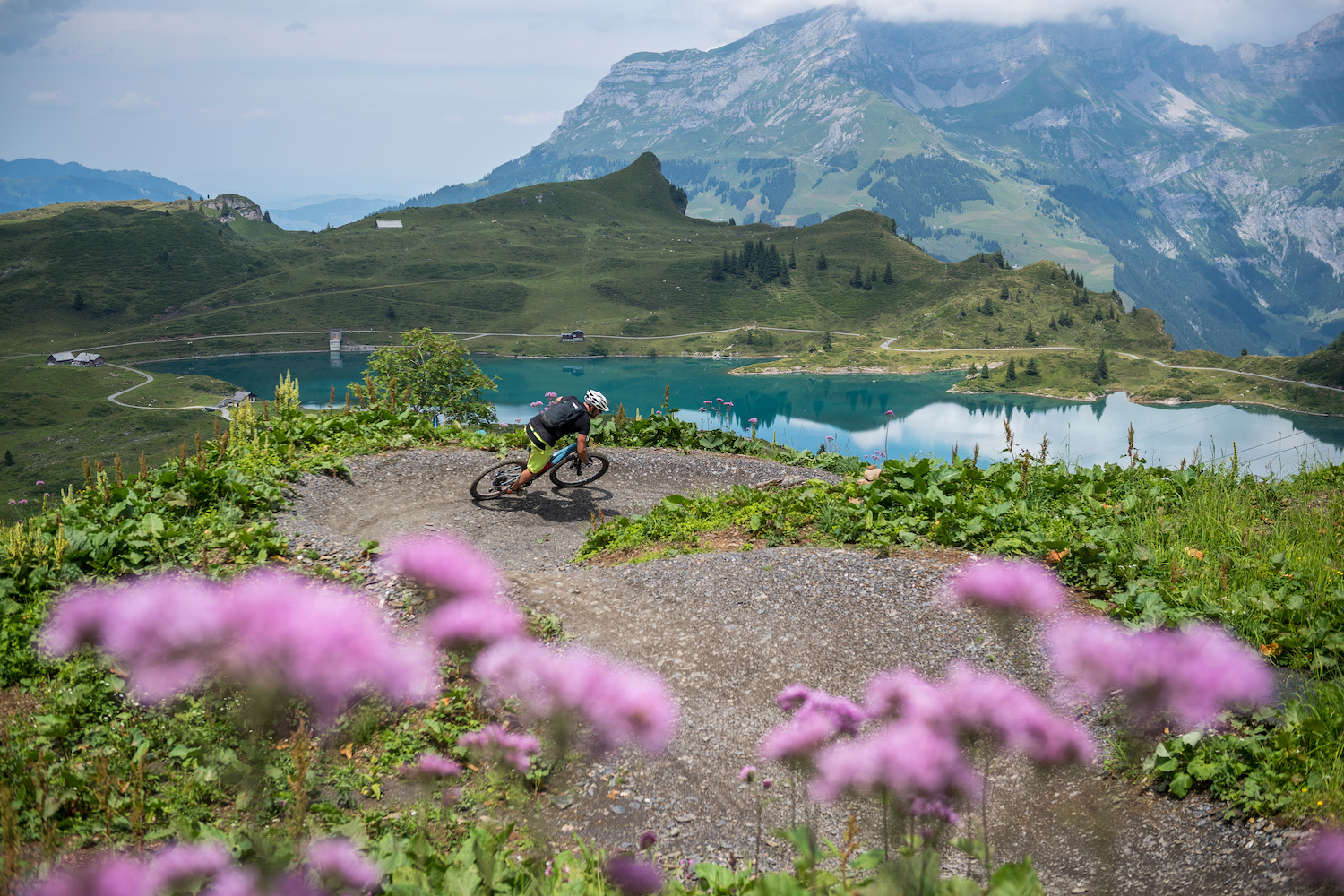 For those who want to explore all that Engelberg offers but don't really know how to get started, I implore you to check out the Engelberg tourism website, which is chock full of great info and ideas. I also appreciate that they have day trips and several-day tours dedicated to things like yoga, hiking a specific ridge, and numerous events (carving wooden spoons, concerts etc).
For those who find themselves curious about how best to navigate the mountains in winter, I recommend checking out Engelberg's Snow & Safety Days where mountain guides introduce freeriders to the secrets of off-piste skiing and show the most important rules in various ways.
A Luxury Hotel that is comfortable for the whole family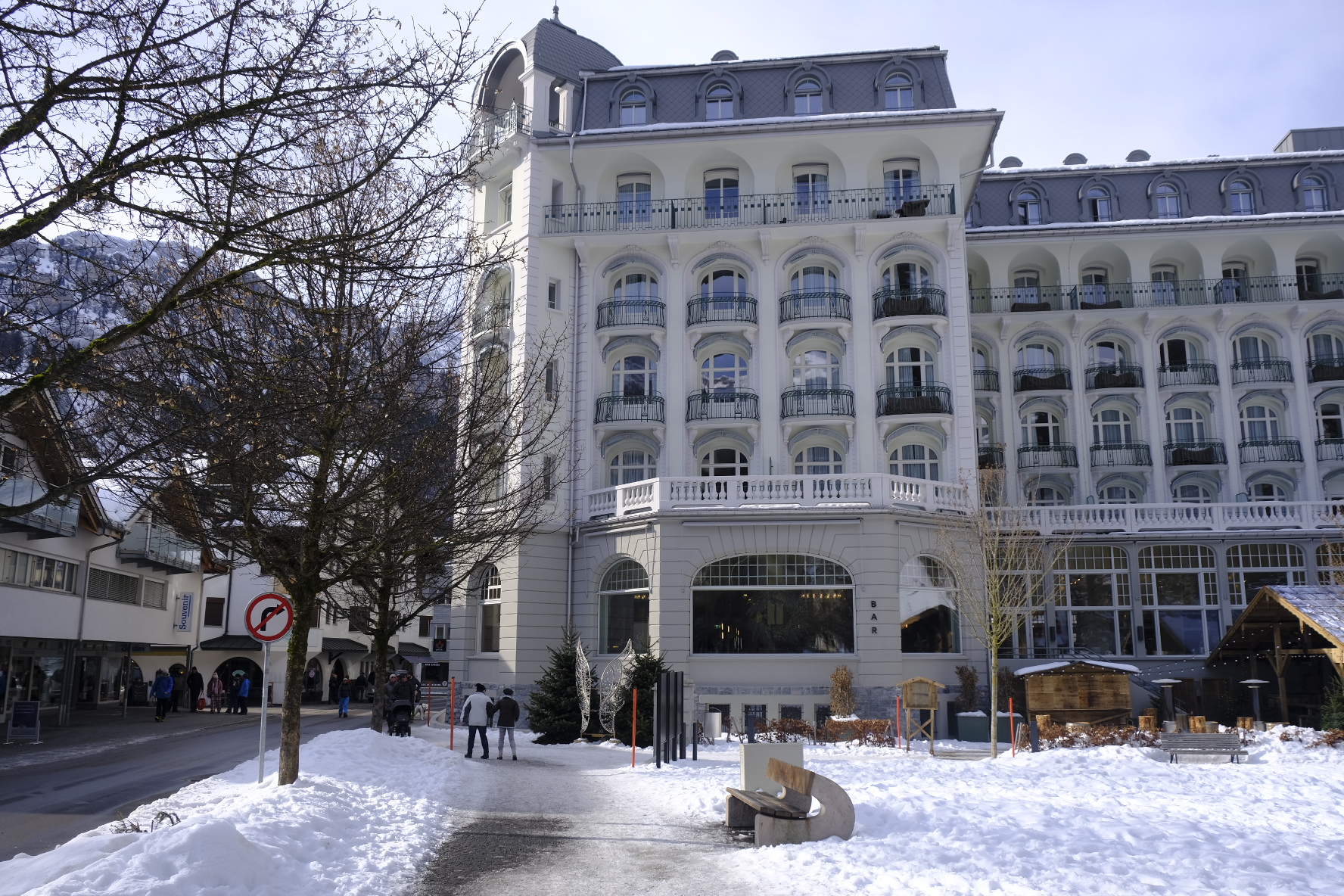 My stays in Swiss hotels have been far and few between because of a few factors, including, a global pandemic, having a baby, and prices in Switzerland, but luckily we seem to be getting out of the haze where everything seems impossible and are eagerly venturing out to travel and explore our now home.
STYLE
The Kempinski hotel in Engelberg is a new, stylish and contemporary addition to the village, having opened in June 2021 in the center of town (the structure itself has been there since 1994). The design inspiration hails from the surrounding mountains with carefully selected materials such as wood and stone to blend with the subtle colors and textures, reminiscent of nature and light prevails throughout. The Belle Époque style is transmitted with its stylish staircase, coffered ceilings, chandeliers, and a sexy lounge bar that often features live music.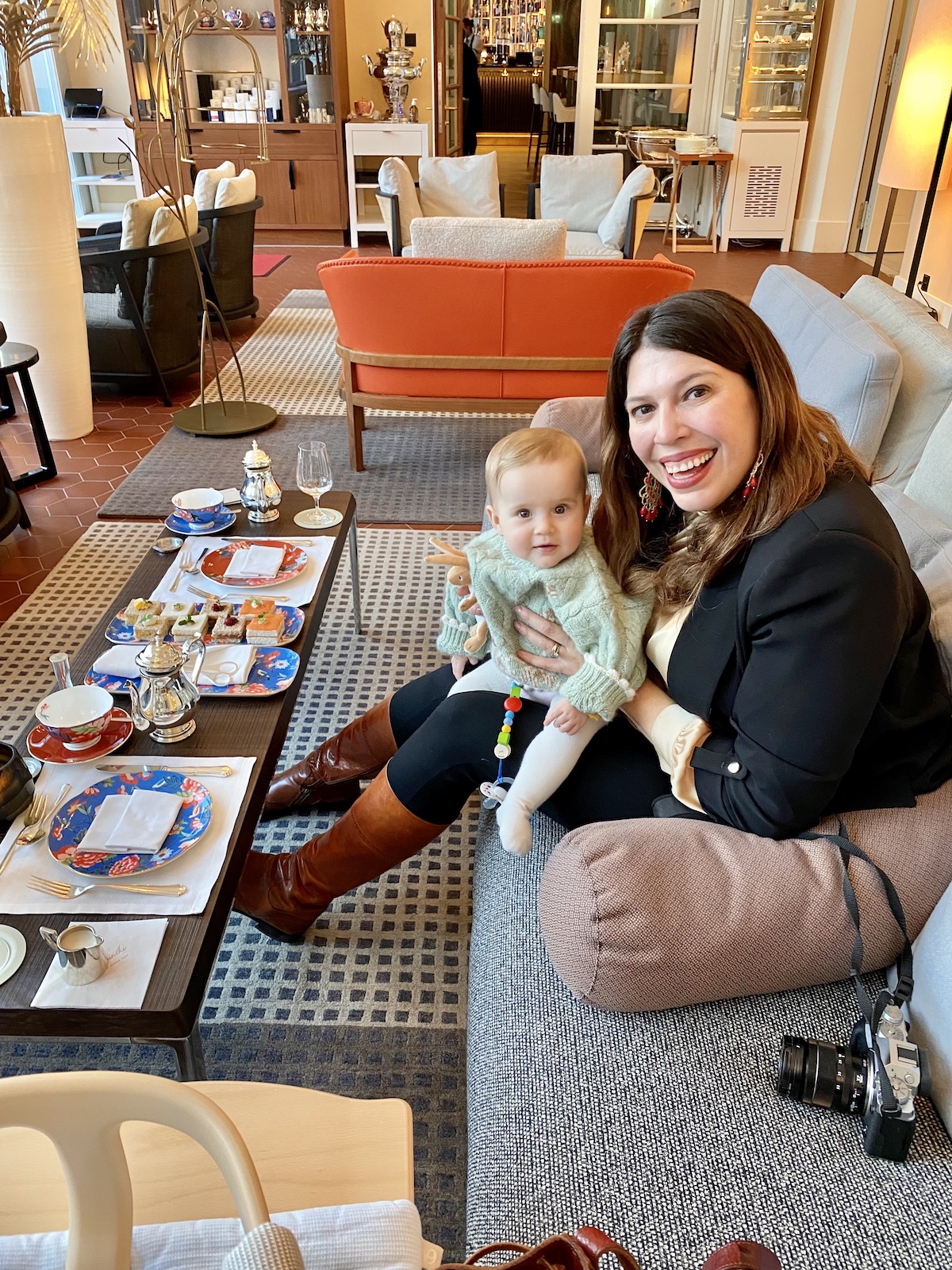 Rooms
Kempinksi boasts around 129 rooms and suites, and lucky for us, all offer mountain views. From check-in to check-out, the entire process was stress-free and easy, with a general sense of the staff caring about the quality of your stay. Our room was spacious, comfortable and modern, with plenty of space to unpack and get cozy and I almost gasped when I saw the pretty balcony overlooking the park below. It really felt like paradise.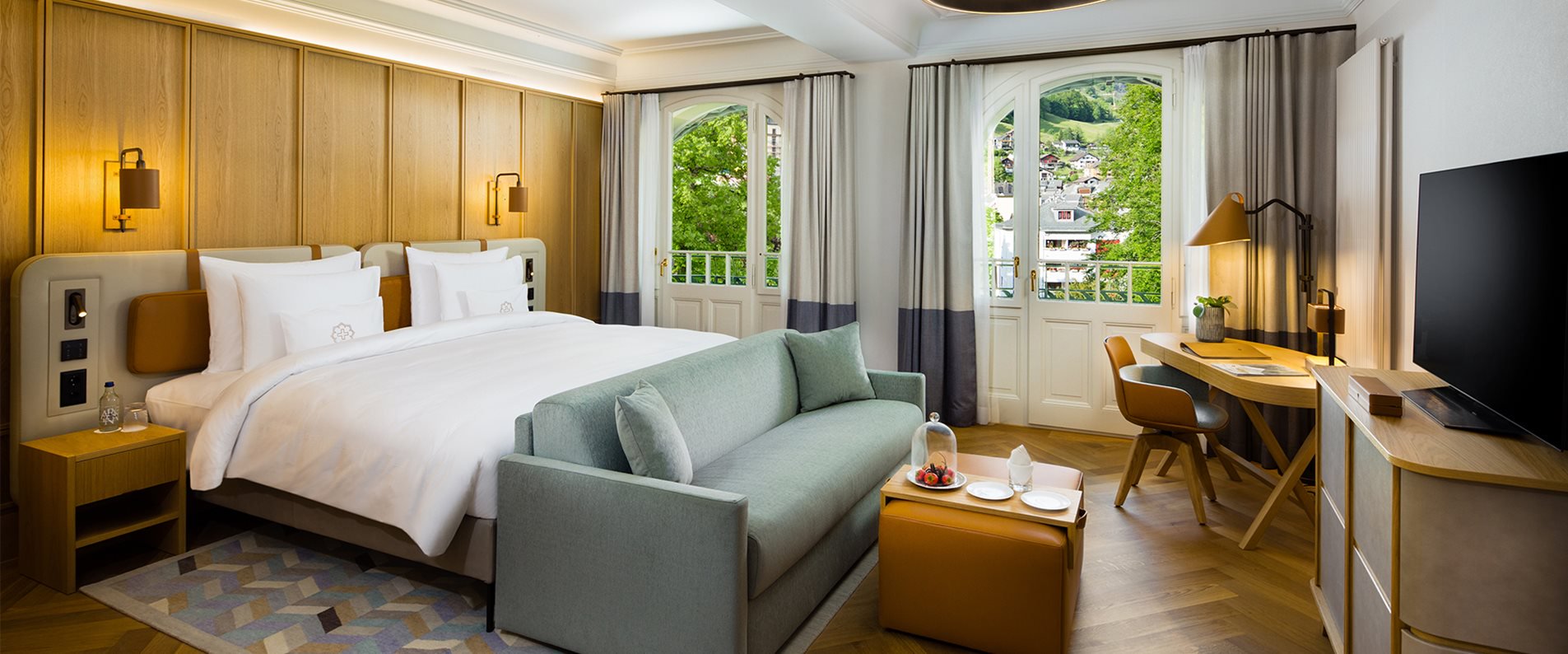 Kid-friendly services
Regarding services for kids: of course, they threw in a cot for her but what I wasn't expecting was a free-standing baby bath/diaper pad and kid-friendly, safe toiletries.
There is a kid's club on site at the Kempinski for kids ages 3-12 but the hotel will also help arrange a babysitter should you want some adult time on the slopes. We actually opted for this option during our visit and our sitter was lovely – Annabelle had a great time and we had plenty of updates to assure us that things were running smoothly.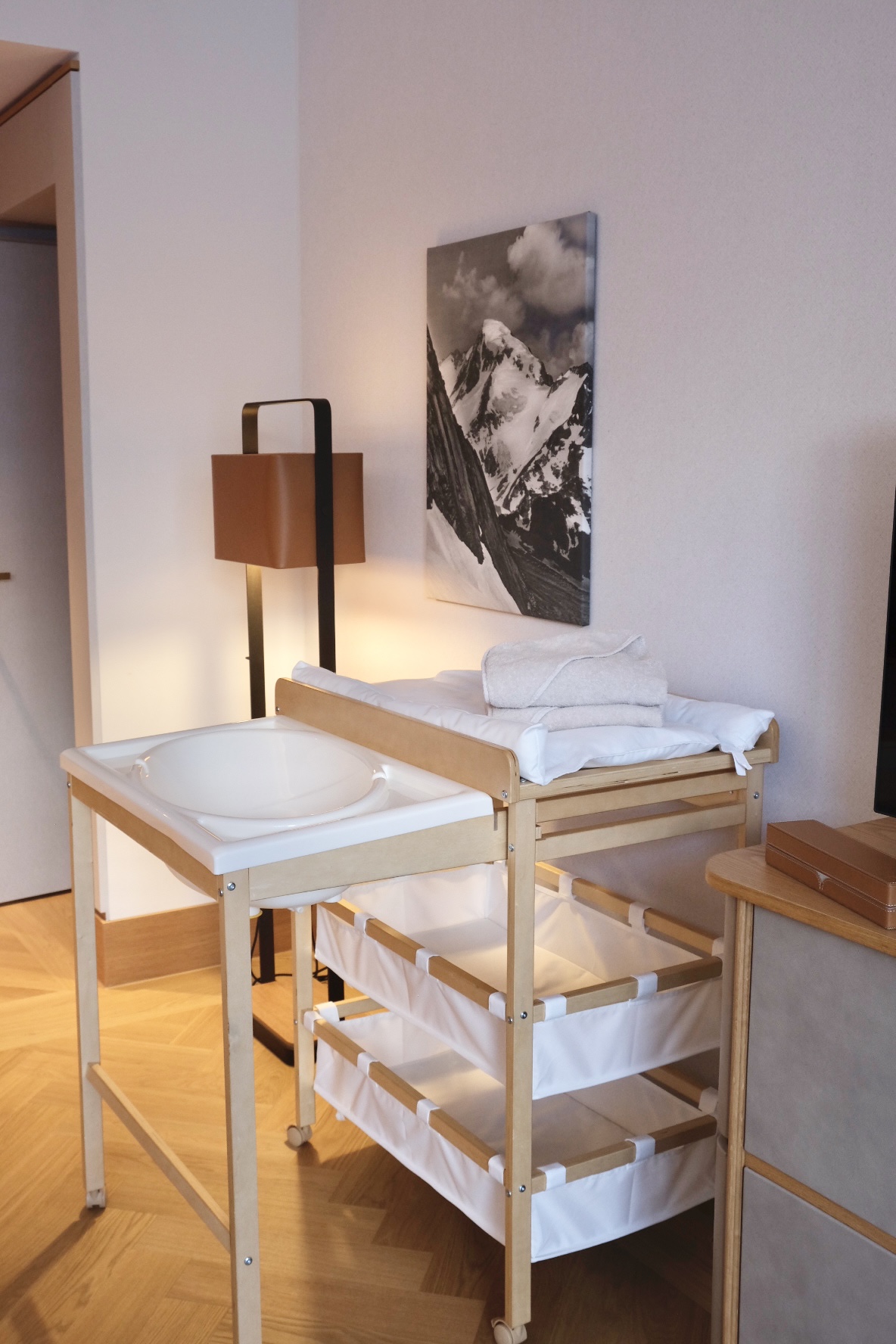 Hotel amenities plus an amazing spa area
There is a lounge bar, cigar bar, restaurant, and 'Wintergarden' tea room on-site, plus a rooftop pool and fitness/spa/relax area with Alpine views of the entire Engelberg area. In the winter months, they have a full changing room/storage space for skis where you can also rent equipment when needed. This part was more than key for us since we tend to spend more time in the hotel than we used to and Annabelle loved the pool, there is the main one for everyone and a little splash pool solely for kids. It was great to give one another a break to enjoy the spa/sauna area and take time splashing with her in the pool.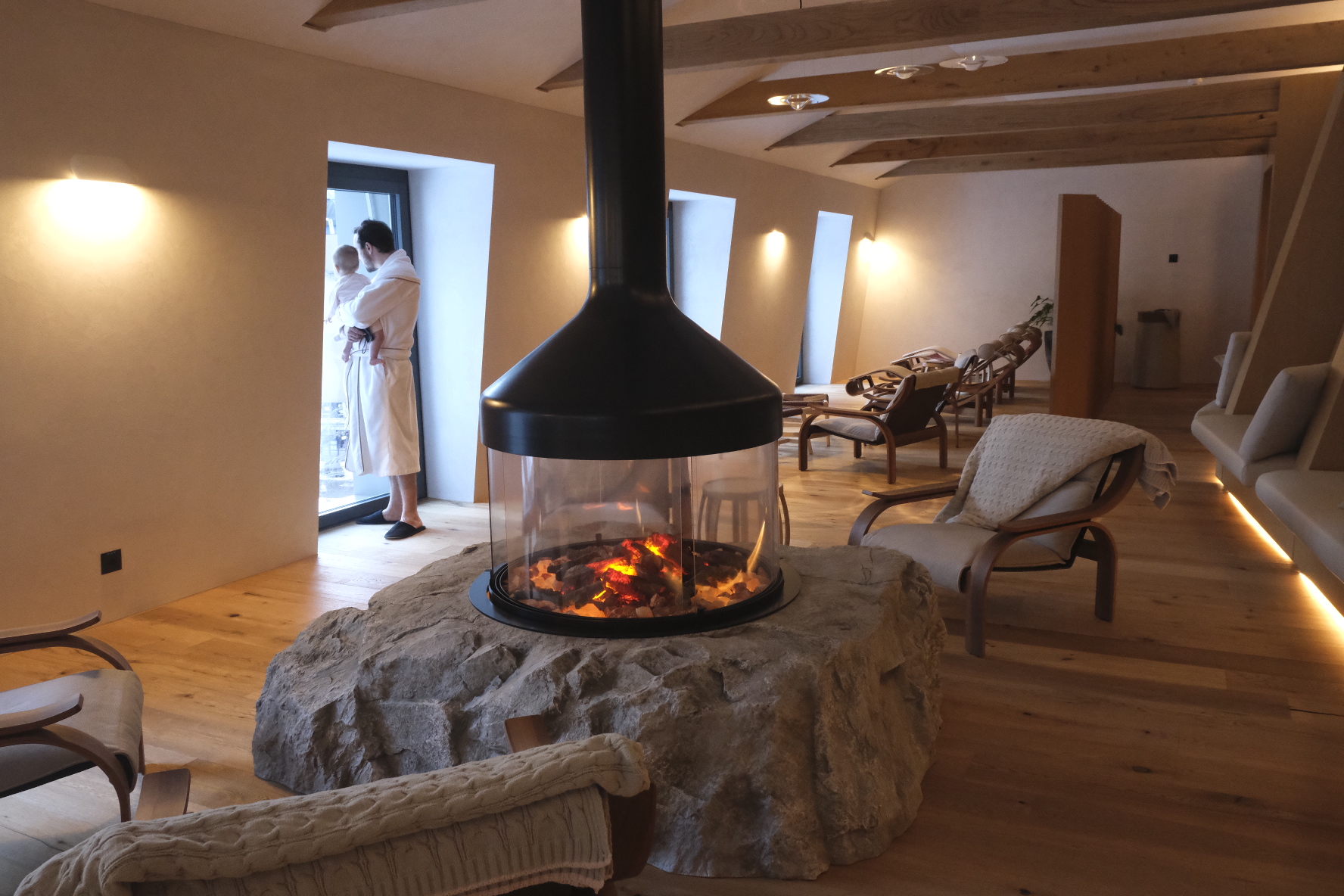 Food
As you can see from the photo above, we opted to enjoy a high tea upon arriving at The Kempinski, which was a perfect choice. Everything from the buttery scones to homemade, local jams and cozy couches to relax on were on par with exactly the experience I wanted.
Besides high tea and the incredible breakfast options available for guests, we also opted for a night at the Chalet Ruinart adjacent to the hotel to dive into the delicious melted cheese (from Engelberg and not only) paired with Ruinart champagne in a casual dining space. As most fondue chalets in Switzerland are cozy, inviting places, this was certainly no different, and it felt a bit like you were entering an alternate universe.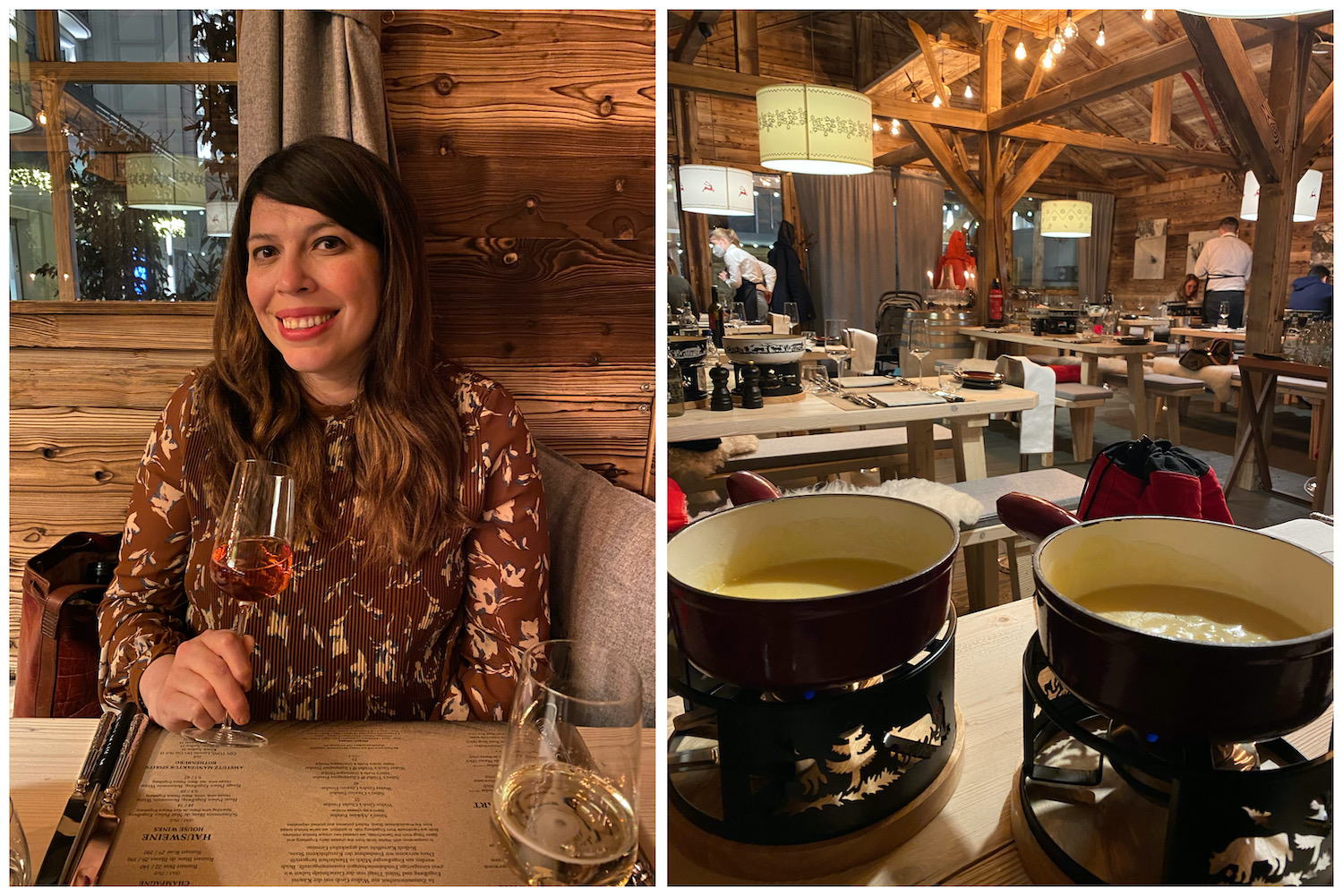 Fast Facts and Quick details you need to know
What to see
Mount Titlus: Head 3,000 meters above sea level to one of Switzerland's most impressive peaks. In the winter you can ski from the top (brave souls) or simply head up to take in the impressive views and a coffee/meal from the panoramic restaurant up top. On the summit, you can access the country's only accessible glacier walk and cliff walk (Europe's highest suspension bridge). I also recommend hopping on the "ice flyer" chairlift to relax and take in the views. This can all be done in a relatively short amount of time since entry to all is in one place * hot tip: Celebrate Swiss National Day (August 1st) by enjoying the remarkable alpine glow first-hand at sunrise – there is a special package currently offered that includes breakfast and cable card transport from 37 to 87 francs depending on what type of travel pass you currently hold.
One of our favorite areas Trübsee is an intermediate cable car station by the Titlis Bergbahnen, Trüebsee is an Alpine lake on the Ober Trüebsee Alpine pasture in the upper part of the extensive municipality of Wolfenschiessen in the Swiss canton of Nidwalden.
What to eat and drink
Roastery Engelberg, Dorfstrasse 9, 6390 Engelberg, Switzerland. Think craft coffee meets curated stationary/bookshop. It is a small family-owned coffee roaster dedicated to high-quality coffee (Italian style espresso, filter coffee, flat white, French press, or a rough and tough mountain brew). Open 11am-6pm, closed Monday and Tuesday.
The Tea Room: Engelberg, Dorfstrasse 29, Engelberg, Canton of Obwalden, Switzerland. Located in the center of town this is the perfect spot to sip some spicy ginger tea or buy some to go (though it'd be a shame to miss out on lingering in the charming space.
Chalet Ruinart, Dorfstrasse 40, 6390 Engelberg, Switzerland. Located adjacent to the Kempinski hotel is a cozy wooden chalet where you can sip sparkling Ruinart champagne, eat delicious fondue and enjoy a magnificent view of the snow-covered Kurpark.
Wintergarden at Kempinski, Dorfstrasse 40, 6390 Engelberg, Switzerland. The perfect place to feel like a queen and face dive into some seriously delicious homemade cakes, scones with whipped butter and clotted creme, and freshly baked pastries. They also offer exquisite coffee and famous tea specialties.
How to get there & getting around
Engelberg is only 1 hr 17 min from Zurich (85.8 km) via A4 or a two-hour train ride away. I highly recommend researching super saver tickets or for those outside of Switzerland who are just visiting, the Swiss Travel Pass (Validity: 3, 4, 6, 8 or 15 consecutive days). Coverage includes unlimited travel by train, bus and boat, and includes premium panoramic trains, plus public transportation in more than 90 towns and cities. Remember that public transportation, while not cheap, is excellent.
This trip was done in collaboration with the Engelberg Tourism board and Kempinski Engelberg.