This holiday gift guide for Italy in 2021 is a true labor of love, folks. I know I have dropped the ball with my monthly event's roundups but you will be happy to know that from December 1st, I will have them regularly up on the blog again.
The truth is that this girl is learning how to balance being back at work with only two days of childcare and also just managing life. It's not easy, not for anyone, not for me, but I realize that letting things slide, like this blog, really bums me out so it's worth taking the time to create these posts that I love, and I hope you do as well.
Instead of focusing purely on things from Florence (but let's get real, most things I pick are probably from there by proxy of just my knowledge) I wanted to do a more concise selection of items that I know anyone who appreciates Italy will appreciate.
Also, I have to send a special thanks to Anna and Sarah of Creative People in Florence, who offered their tips on what artisans/artists to feature on this list. Please check out their website for a curated gift guide featuring local artisans based around Florence.
Please enjoy this curated roundup, "Best in Italy Gift Guide 2021," and share if you care; I appreciate it!
For the Person That Appreciates Gifts for the Home
A beautiful Artisan-Made Mosaic
Cecilia Falciai is a young and passionate artisan specializing in scagliola processing on slate or reverse, and commesso fiorentino, both traditional Florentine artistic techniques. After learning the trade from her father, she decided to start her own business, thus carrying forward her family's tradition and making room for her vision. Her mosaics and art pieces are spectacular and would make the perfect gift for anyone who enjoys this type of craftsmanship. If you get the chance in Florence, visit her studio on Via De' Macci 25/r Firenze to get a real insider's look at this intricate way of making art.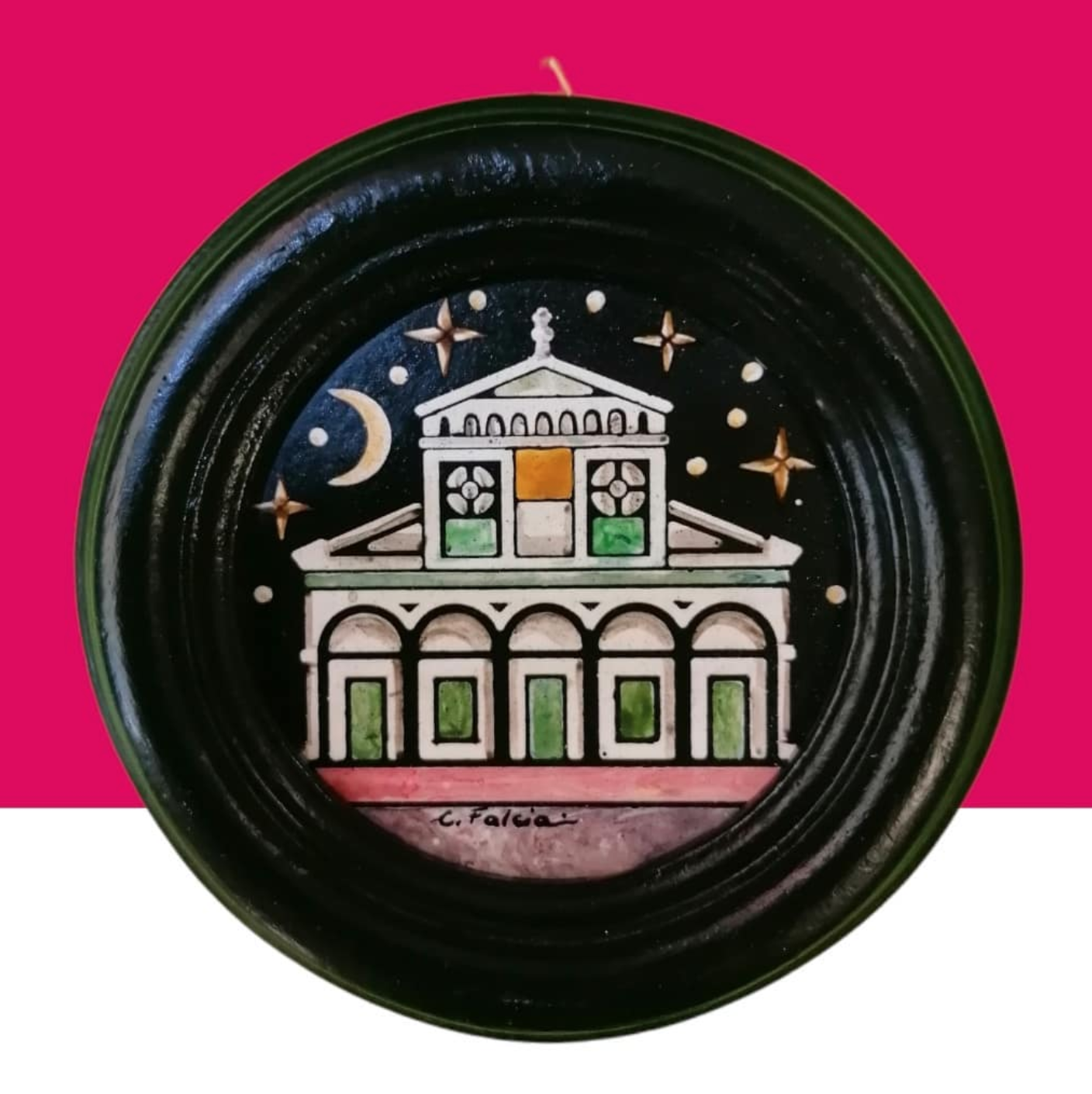 An Abstract Painting by Artist Jen Leo
You might have seen Jen's interview on this blog but this Canadian artist has really made a name for herself in the local Florence art scene for her colorful abstract paintings. You can find Florentine themes and not only, and this would make for an excellent gift for someone who needs an iconic piece to brighten up their living room or office with splashes of color.
An Illustrated Print of a Florence Monument
I am kind of obsessed with anything that depicts Florence in an authentic and non-mass-produced way. So when I first saw Florentine artists Nicole's work, I was blown away as this is something I would buy for myself or any friend who appreciates illustrations and Italy! Her work features local streets, churches, monuments of Florence, while her husband Giuseppe transforms Nicole's sketches into interior design objects, prints, postcards.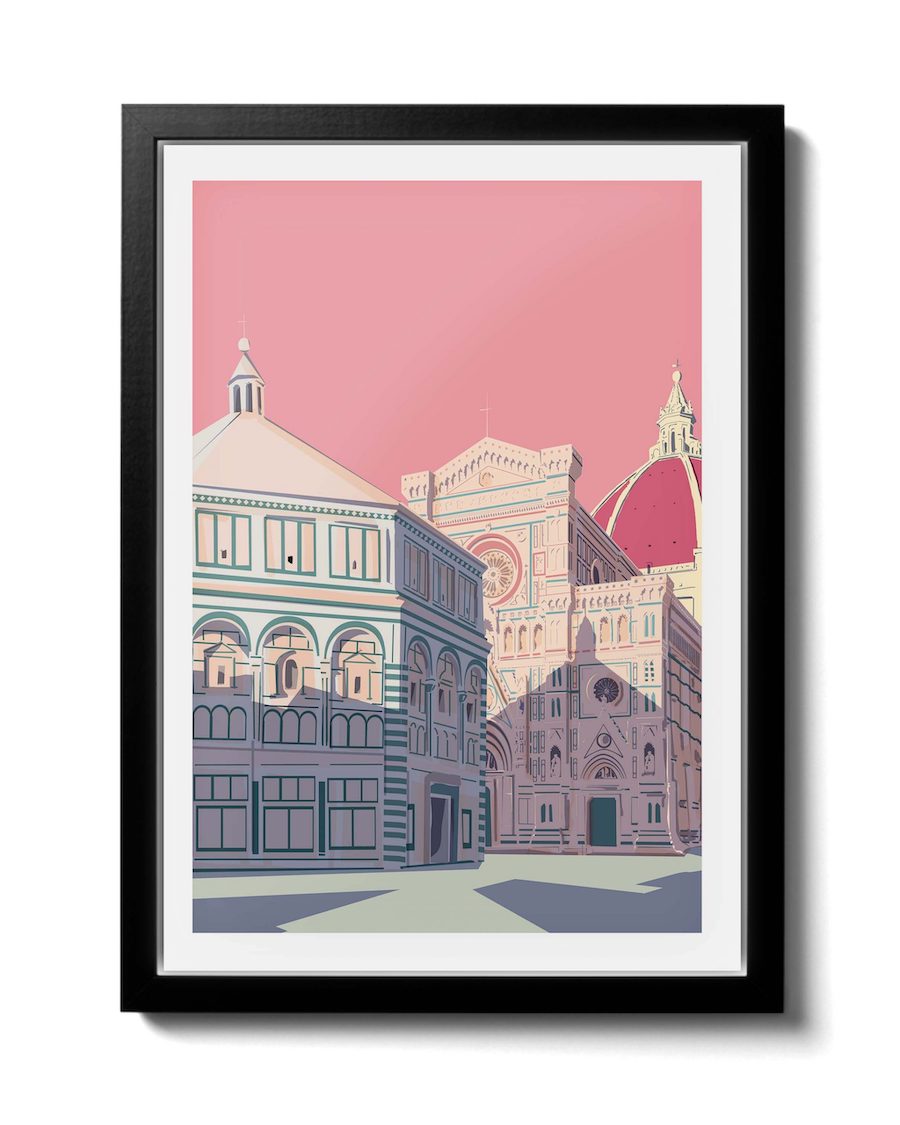 A Fine Art Collage by artist Emily Cucalon
Emily Cucalon is an Italian-American artist whose works are created through varied printmaking processes. Her work explores the relationships between people, places, and memory and is simply exquisite. I was thrilled to discover her work through the Creative People in Florence community. Her collages often feature Florentine themes, and she has several limited-edition pieces in her online shop.
A Personalized Embroidered Design Featuring Florence
Alanah is a talented English artist whose work focuses on personalized embroidery featuring all sorts of scenes from Florence. In our own house, we have the street corner by Via dello Sprone where we used to live embodied in one of her beautiful pieces. She loves to create these works of art for people all over the world who experienced that same feeling of 'home' when they came to Florence, as well as for people who just love this city, and those who have been lucky enough to get engaged or married here!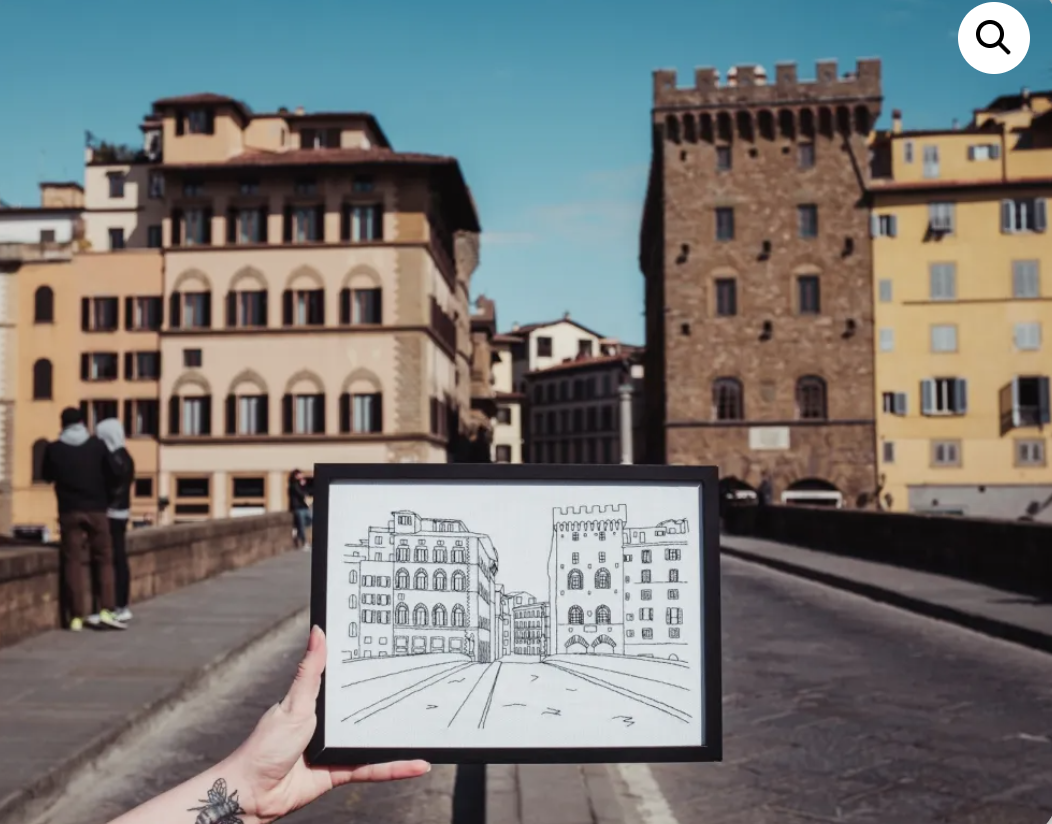 For the Person with Kids
100% Cotton Tartan Outfit Made in Tuscany
ANg studio is a brand I've discovered since becoming a mom and have since fallen quite in love with the lovely casual luxury clothes for children (and women!) by Agnese Fazolo. She has created these attractive tartan blue 100% cotton handmade outfits for boys and girls (around 60- 80€)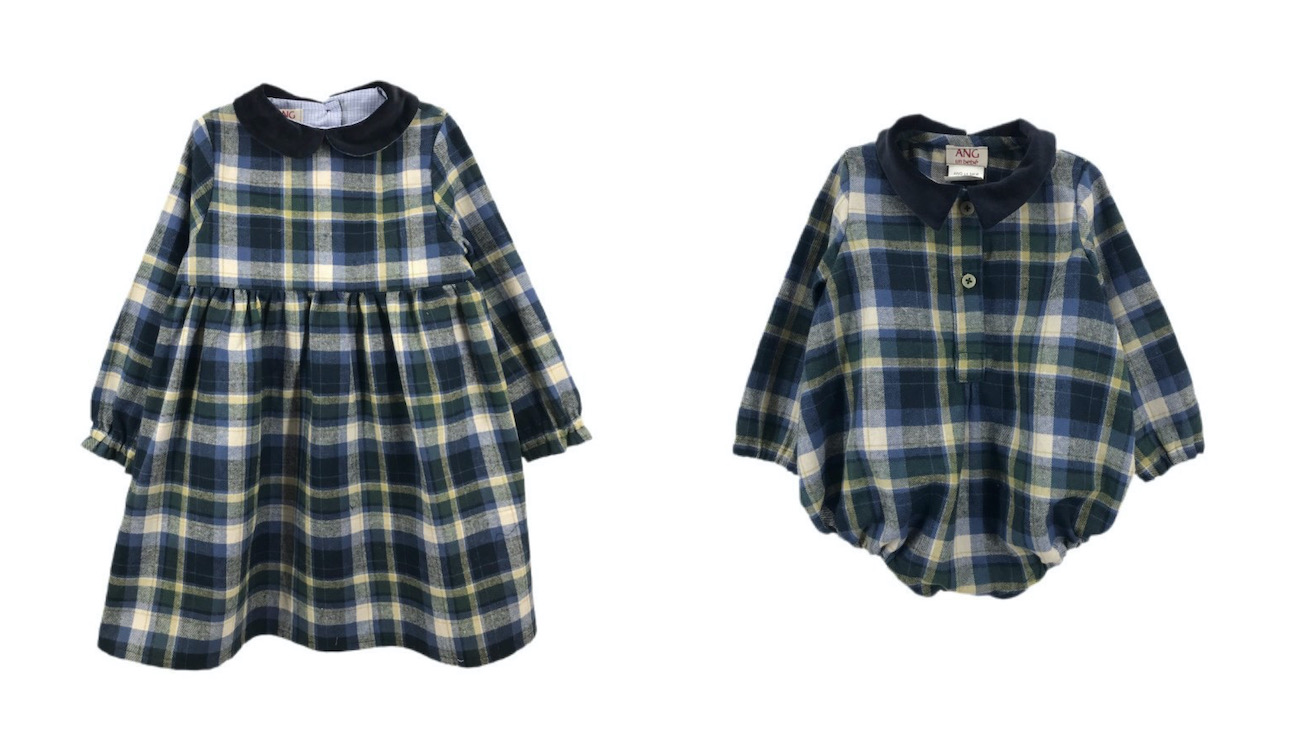 A Wooden Animal handcrafted by Florence's Wood Whisperer
Jane Harmen is a talented woodworker based in San Frediano who you've seen on several gift guides on this blog because, quite frankly, I love her work. I've probably bought or gifted most of her Florence churches and wooden puzzles but what I like this year are her animals made from repurposed wood that would make for a great décor item in a kid's room (and they are affordable!).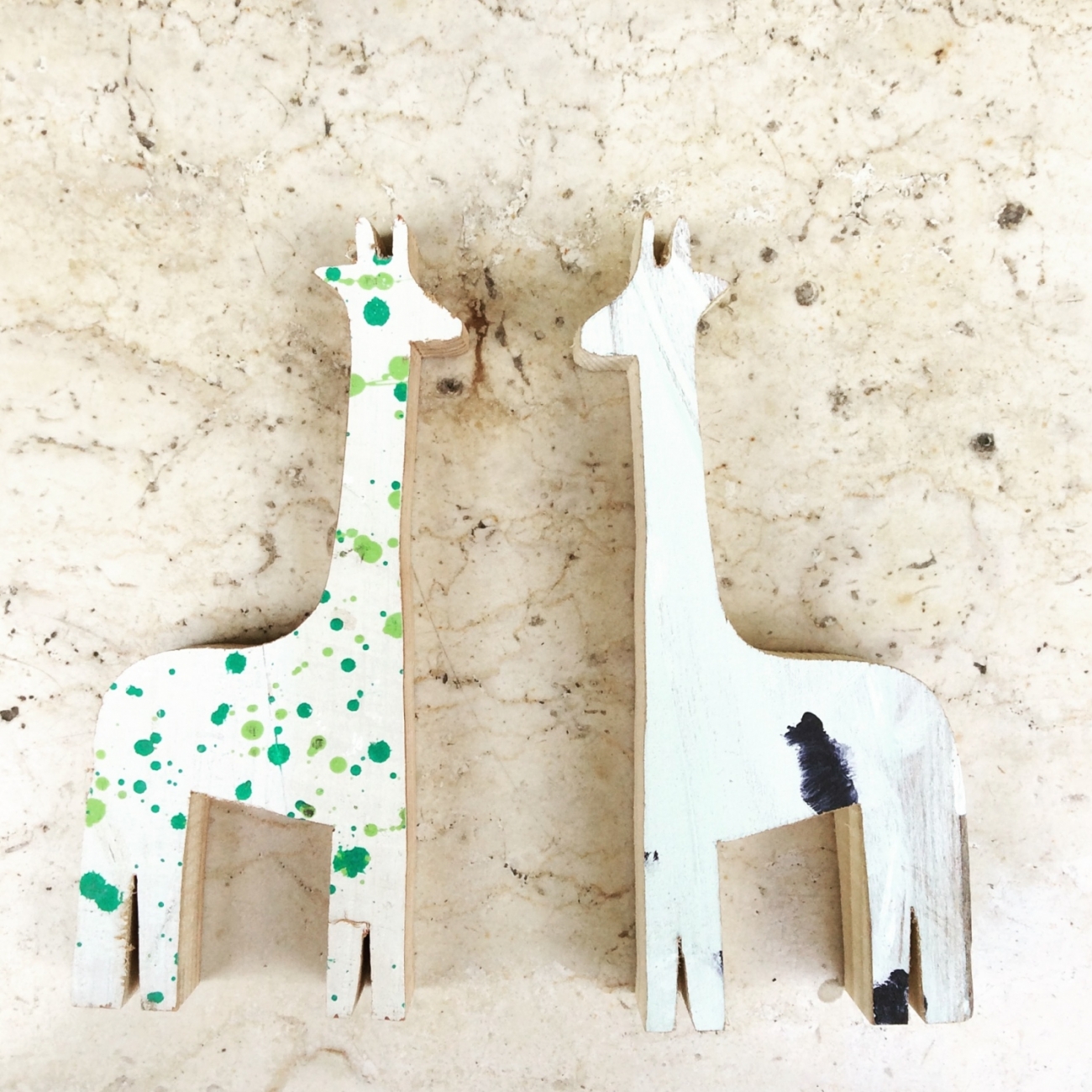 Pippo the Fool Illustrated book by Tracey E. Fern
Was Pippo the Fool really Pippo the Genius? The Cathedral of Santa Maria del Fiore in Florence was a marvel of art, architecture, and engineering. But it lacked a finishing ornament, a crown–a dome! This book tells the story of the construction of an architectural masterpiece–Brunelleschi's Dome. Tracey E. Fern depicts Pippo's prickly personality with humor and warmth, and Pau Estrada's richly detailed illustrations bring Renaissance Florence to life. You better believe I read this to Annabelle at least once a week and we both share the laughs. A perfect way to bring Firenze into the hearts of your children. You can order it several ways (I linked to the Paperback Exchange in Florence because they are a fab, local bookstore). If you can get away with not ordering from Amazon and supporting your local independent bookshop that would be awesome!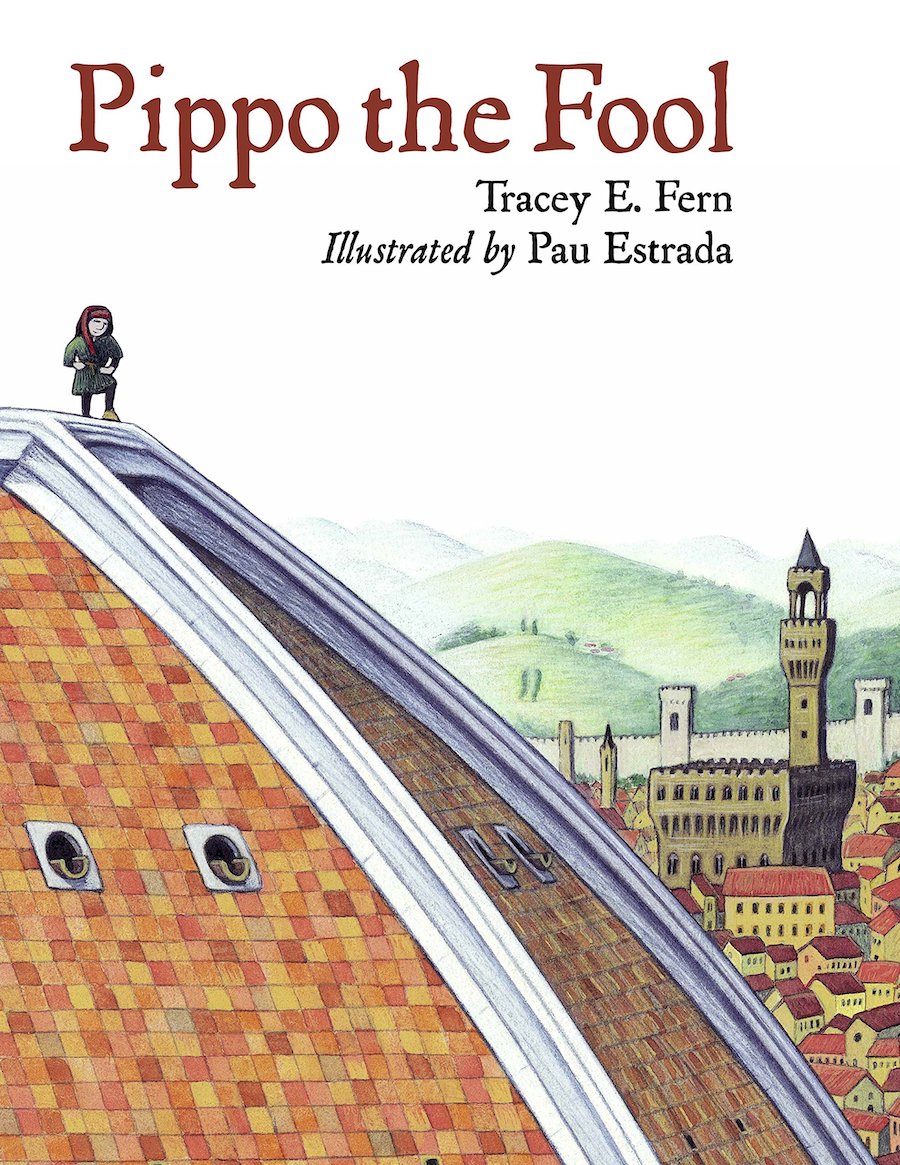 For the Person Who is Your Gourmet Guru
Gourmet Gift Box by Food Writer Emiko Davies or a Truffle Workshop!
I can't imagine a better person than Emiko to come up with a beautifully-presented (and mighty delicious) curated gourmet gift box with Tuscan ingredients and a wooden pasta-making tool. What's included?
Organic, stone-ground, ancient grain farro flour from the golden fields of Mulino Valdorcia near Pienza
Chestnut flour from Mugello, on the Appenine mountains between Florence and Bologna.
There is also Peschiole al tartufo. These are unusual, tiny, unripe dwarf peaches about the size of olives that can be eaten whole. They're crunchy and tart and brined with truffles.
Organic new olive oil, or liquid gold from organic farm Poggio Alloro
Wooden gnocchi board
Recipe card for farro flour pizza and chestnut gnocchi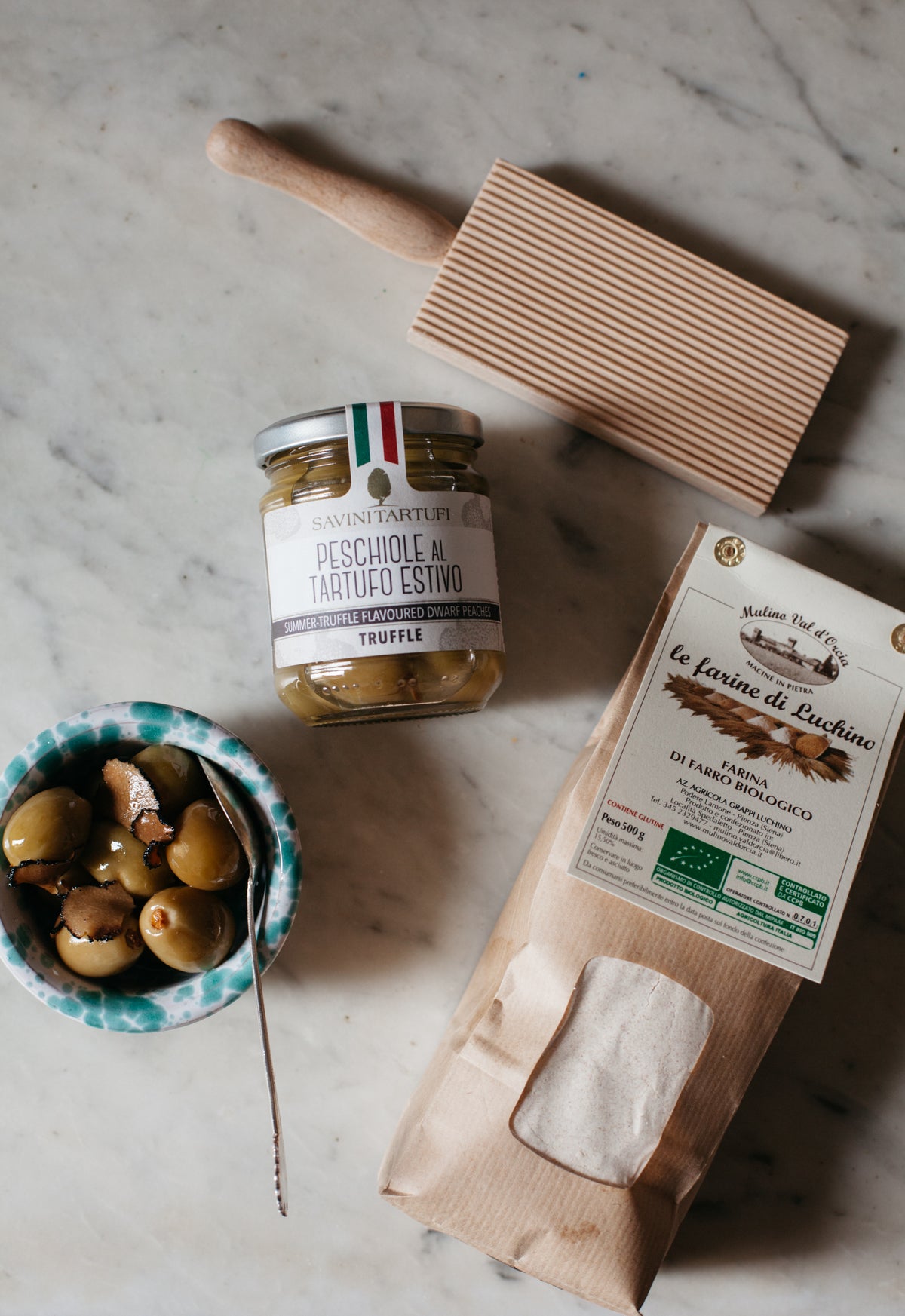 I also recommend looking into her foodie workshops — especially her "Truffle Day Out" which is basically my dream day!
Liguria, The Cookbook by Laurel Evans
As poignantly stated by The New York Times "Come for the Focaccia, Stay for the History." Liguria the Cookbook, from Laurel Evans, shows the breadth of the Italian region's cuisine. From local twists on Italian favorites like fritto misto, risotto, and ravioli to lesser-known Ligurian specialties such as corzetti, this cookbook offers readers a personal journey into the heart of the foods of this timeless, yet ever-evolving region. I am in love with this chestnut gnocchi recipe currently.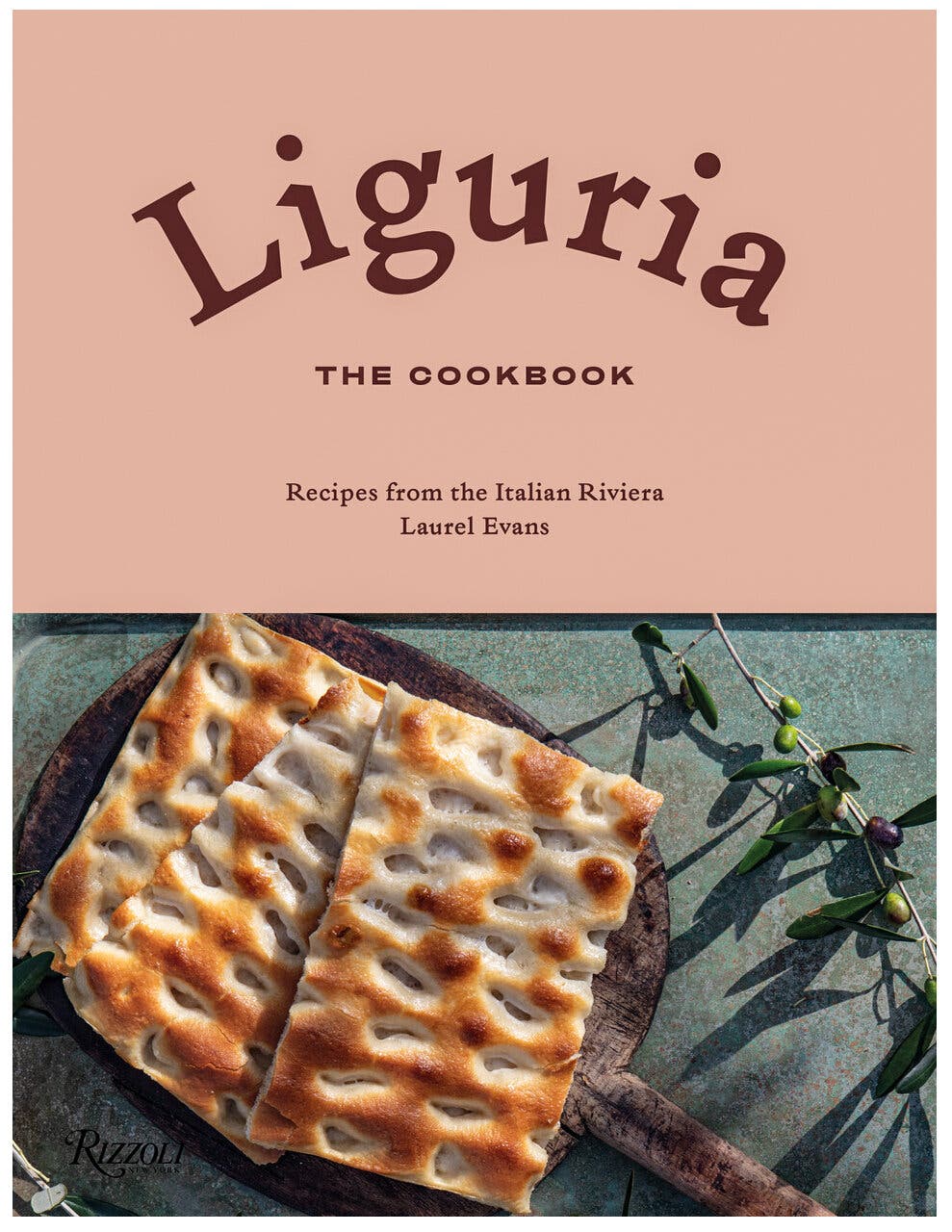 Chianti Color Wine Cooler from Uashmama
You guys know how much I love everything from the Tuscan Brand dedicated to sustainability, hiring artisans to create items from durable paper that resembles leather and can be washed. This Chianti-wine-colored cooler is the perfect gift for anyone who appreciates keeping their wine/champagne chilled on the go (I bring this on picnics – make sure to get this too!). This ice cube version is also super cool (pun intended) and easy to pack!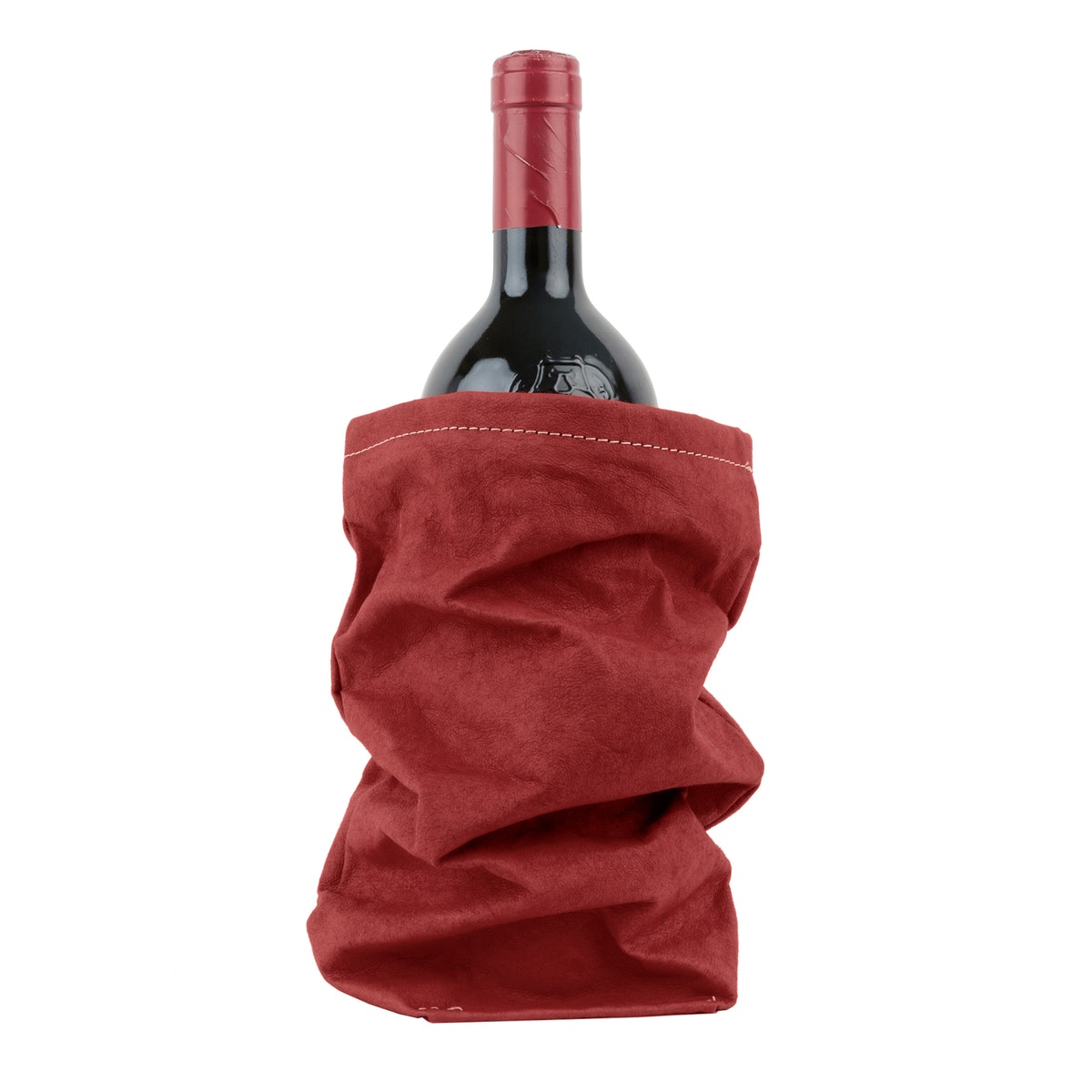 Gourmet Holiday Gift Box from Curious Appetite
Not all holiday gift boxes that feature food are that exciting, which is why I usually only purchase from places that I know go out of their way to source quality artisanal products that are hard for me to find myself. Curious Appetite is one of those people you certainly can trust, and her holiday culinary box includes up to 11 specialties from small producers in Italy: Gold extruded smoked spaghetti, Sicilian pistachio panettone, NEWLY pressed fresh Tuscan extra virgin olive oil from Fiesole (outside Florence) aged balsamic vinegar from Modena IGP, truffle cracker bites and more! Plus, she throws in detailed fact sheets and a recipe to make a gourmet pasta at home!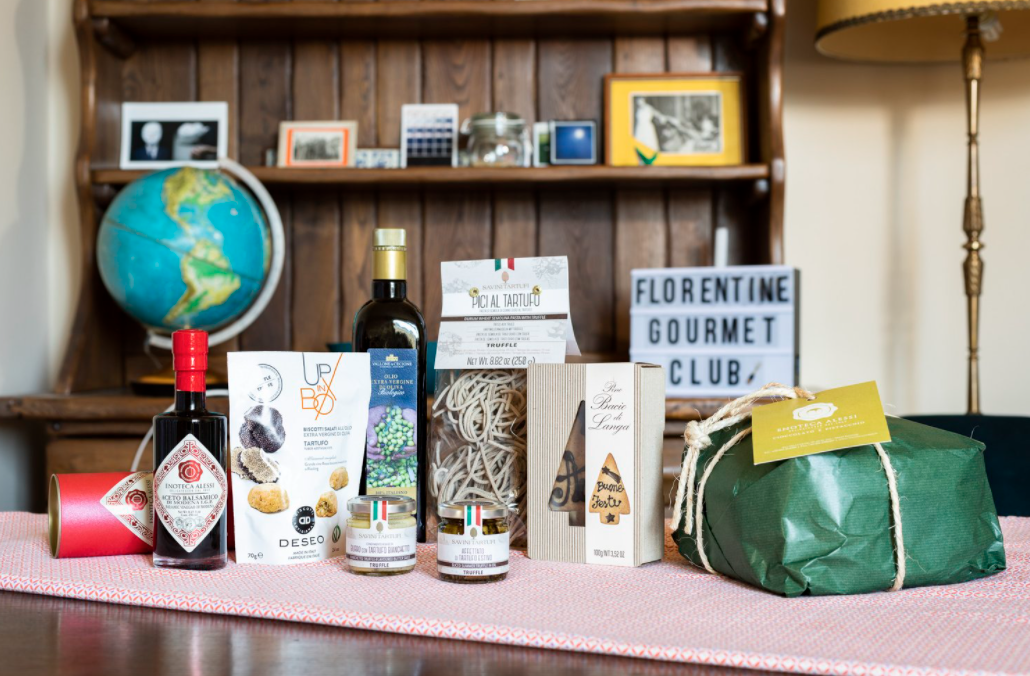 For the Person Who Appreciates Experiences
Pasta-Making Lesson with the Curious Appetite Team
Craving homemade gnocchi, fresh tagliatelle, or pasta to make lasagne? It was a running joke that everyone during the pandemic's first lockdown learned how to make bread. Still, I do feel people are genuinely more interested in learning how to up their cooking repertoire at home, so this option would be the ideal gift for that friend or family member in your life. Curious Appetite is a well-known and respected food writer who has created many incredible culinary experiences with a local expert for those in Florence or those who want to learn from wherever they are in the world (these pasta-making lessons are also available via zoom!).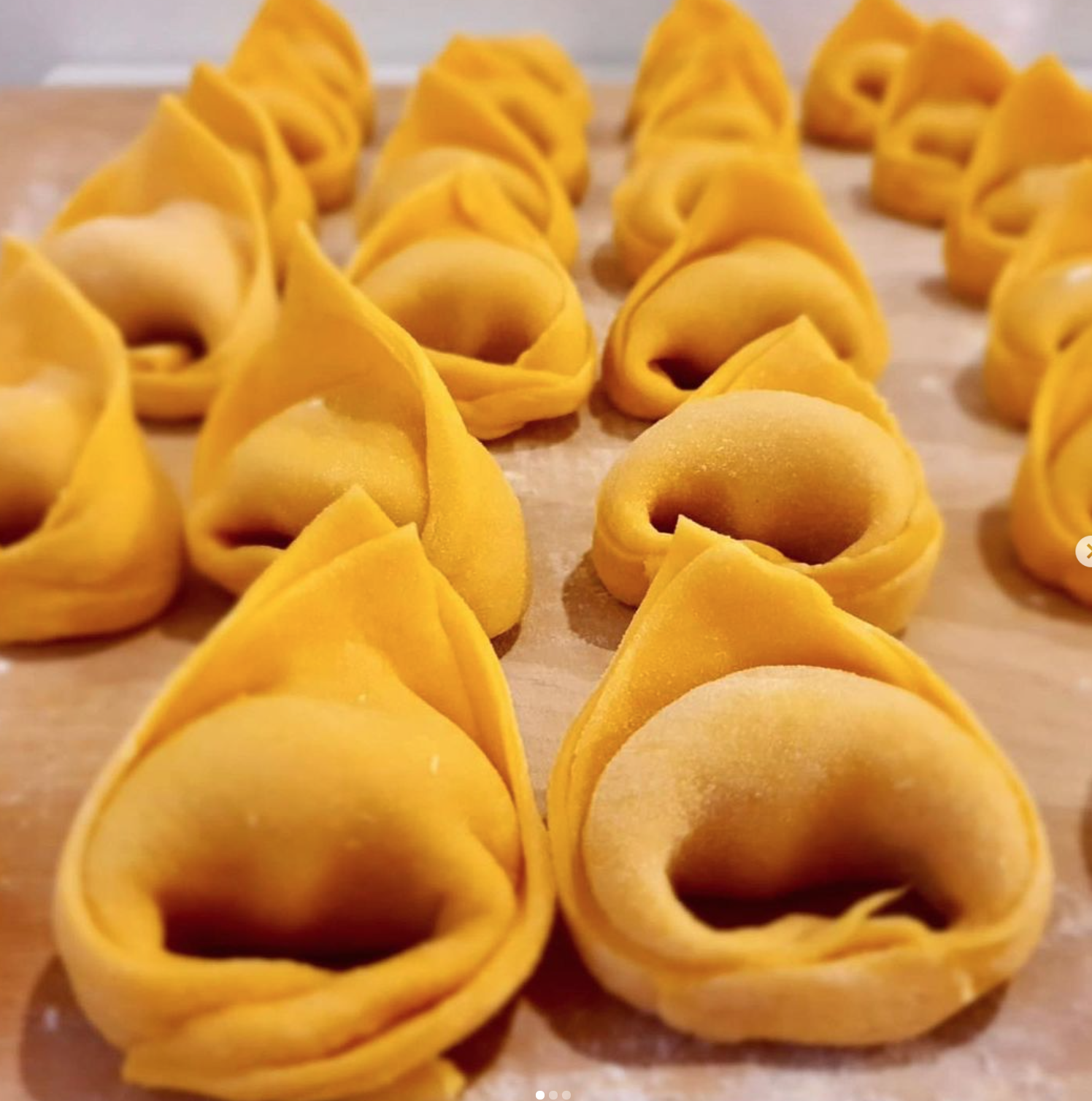 A special photoshoot in Florence's most famous "window to the Duomo"
There are windows, and there is the window to the Duomo. A friend of mine is the genius renter of this space, and one great gift idea is a photo or video shoot at any (or all of) her iconic locations. Book a shoot, and you will have the space for yourself. You can either come with your camera, rent our photography and lighting equipment, or hire one of Danella's professional photographers and even a hair & makeup team. You can also request props (hats, vintage books/newspapers, etc) and unique setups such as a beautiful breakfast/aperitivo table spread, floral setups, "wake up to the duomo" bed scene, and more. Bonus: Apple, the studio kitty may or may not crash your shots!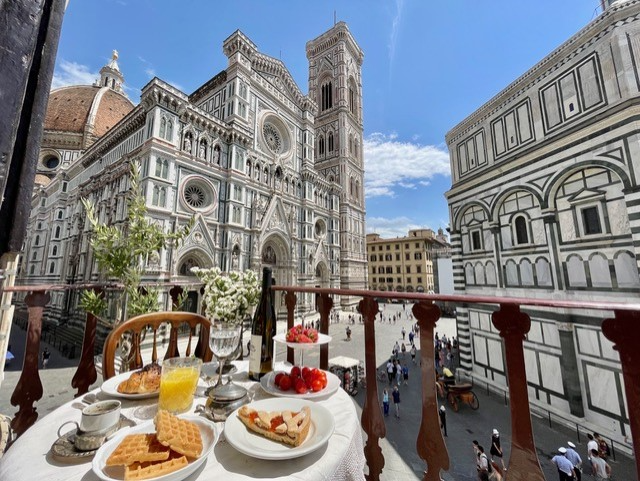 For the Person Who Loves Accessories
Baroque Pattern Circle Earrings with Hoop
Sara Amrhein is not only a friend but a very talented artisan based in Florence who specializes in jewelry made out of polymer clay. I love all of her statement pieces, but I'm particular to these earrings in vibrant red color with a lovely baroque pattern. Stylish and classy, these are the perfect gift for anyone who loves accessories made by hand!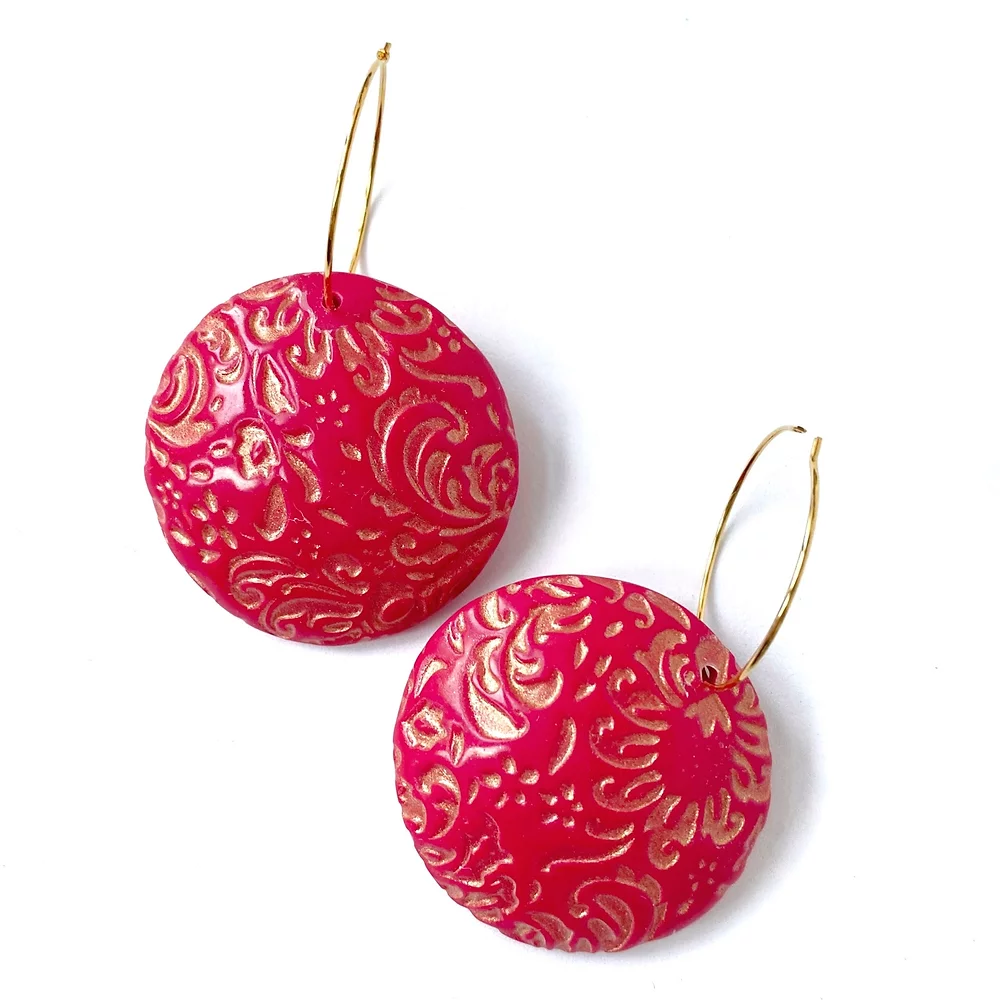 I essentially live for a lightweight cross-body bag, small enough to take everywhere but big enough to hold all of my essentials. The Uashmama bags are always a super win for everyone in my friend group as they are easy to clean, are lightweight, and feature attractive, neutral colors. You can get metallic versions or their woven classic styles, but pick one up for yourself because they last the test of time.
Frau Leman's Florence Icon Leather Keychains
Since discovering Stephanie (or Frau Leman) in the backstreets of Florence's Santo Spirito neighborhood, I have become obsessed with her lovely line of handmade leather keychains, all featuring icons from Italy and Florence (think the Duomo's Cupola, a Moka espresso pot, the Santo Spirito Church. Anyone who loves Florence would appreciate one of these, especially if they knew this purchase was helping out a local artisan.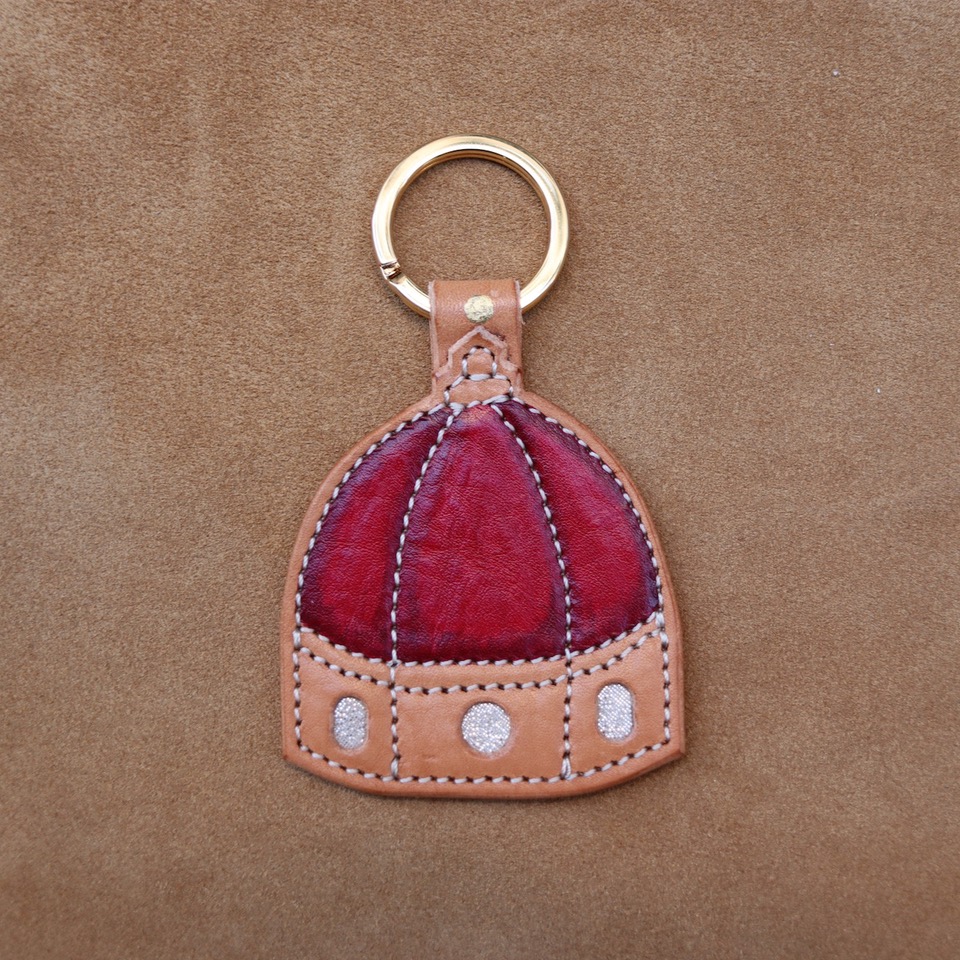 Tiny temple of the stars stud earrings 18k gold & emeralds by AThousandJoys
Joy Franklin is a fantastic human being whose requisite jewelry is a timeless investment for anyone looking for something precious, but still affordable. These stud earrings are made in 18k gold & emeralds and are available as tiny gold studs, tiny emerald studs, celestial, starburst studs. Joy's work is inspired by historical ornament and cultural adornment and each piece of jewelry is handcrafted in her studio in the heart of Renaissance Florence using traditional metalsmithing techniques with a focus on craftmanship and sustainability.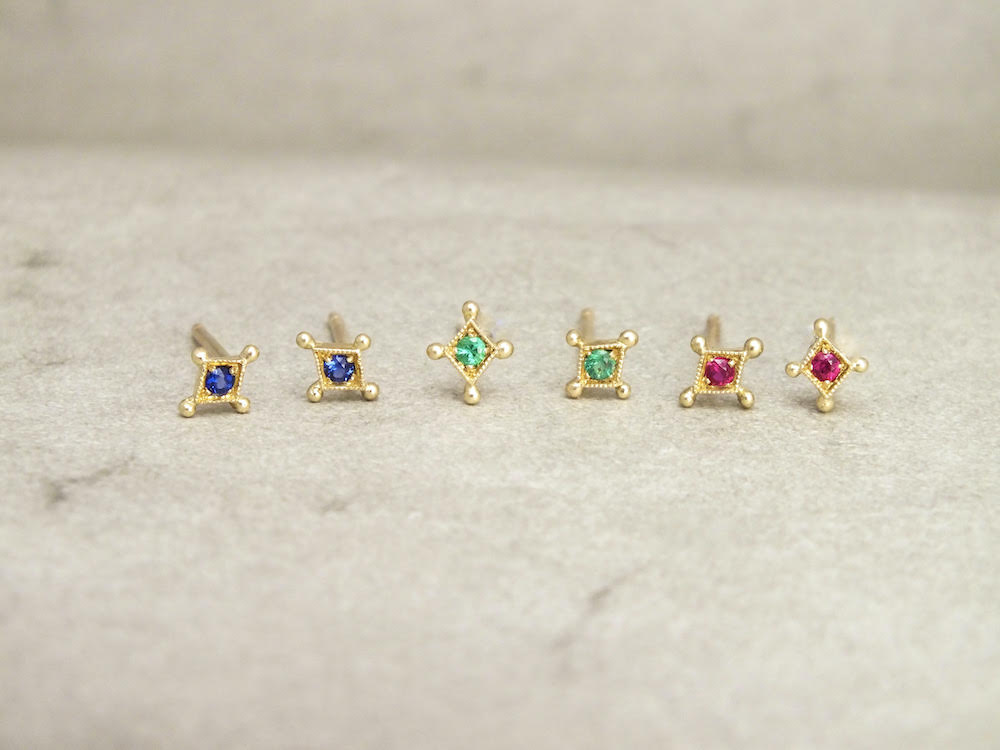 For the Person Who is Dedicated to Sustainability
Set of 4 Amber Recycled Wine Bottle Glasses
Giving new life to bottles that might otherwise end up in landfills, these (based in Tuscany) recycled drinking glasses are the perfect complement for the conscious, eco-minded consumer. Each glass is hand-made from repurposed wine bottles and is fire-polished and then annealed for a silky-smooth finish. A note on the seller – Casa Ceccatelli is a family affair providing gourmet products since 1890. Serving quality food items using free-range and organic produce and best quality ingredients throughout Italy, creating handmade products using authentic family recipes and artisan traditions.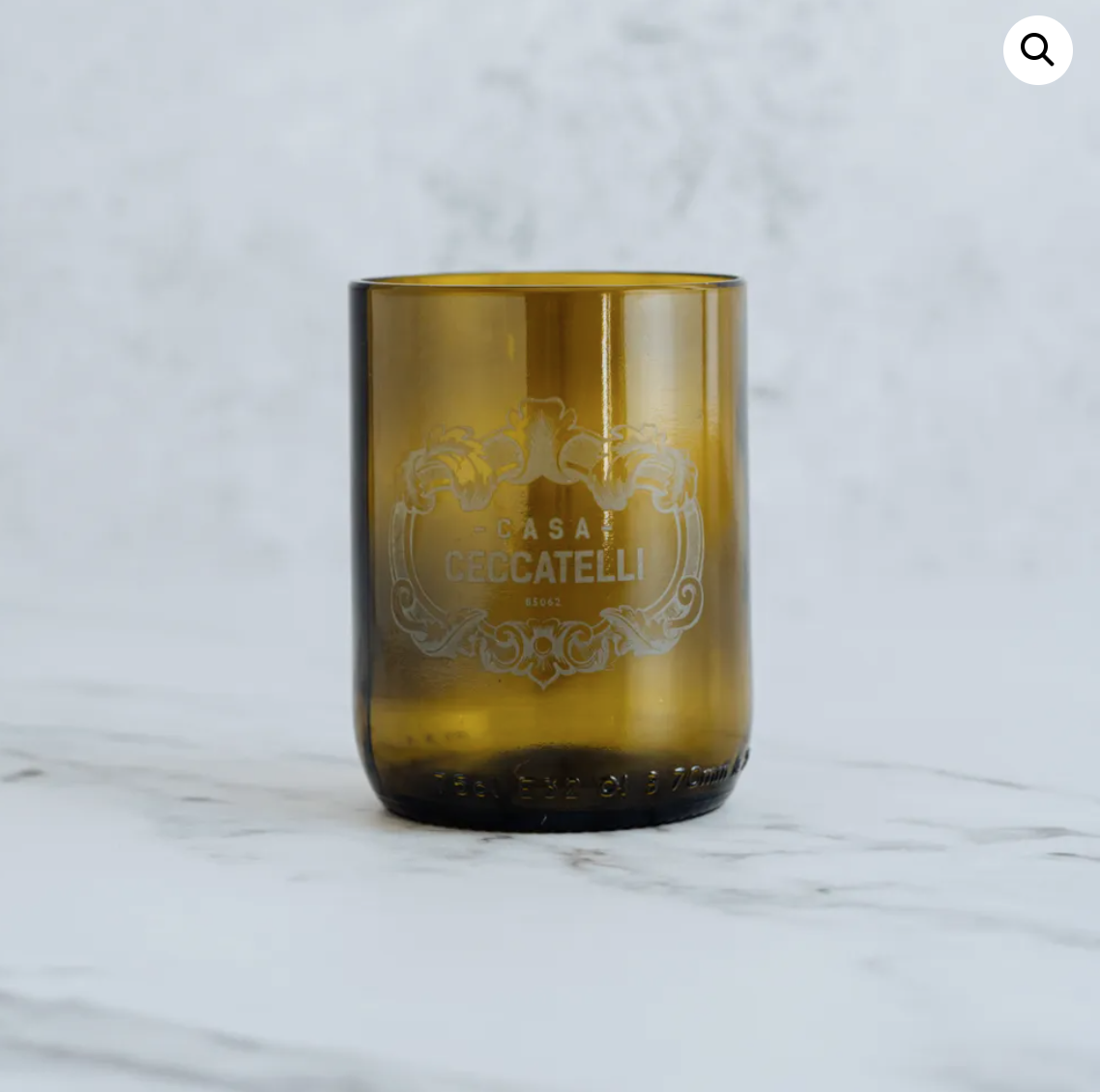 Recycling Bags That Can Be Washed: Uashmama
Ever since moving to Switzerland, I have been very impressed at how recycling is just a way of life in this country. These recycling bags are made from washable paper AGGO® and are portable, reusable, and robust. Perfect for separating plastic, glass, and paper. Each bag has a velcro closure and automatic bottom to clip them so they can stand neatly together.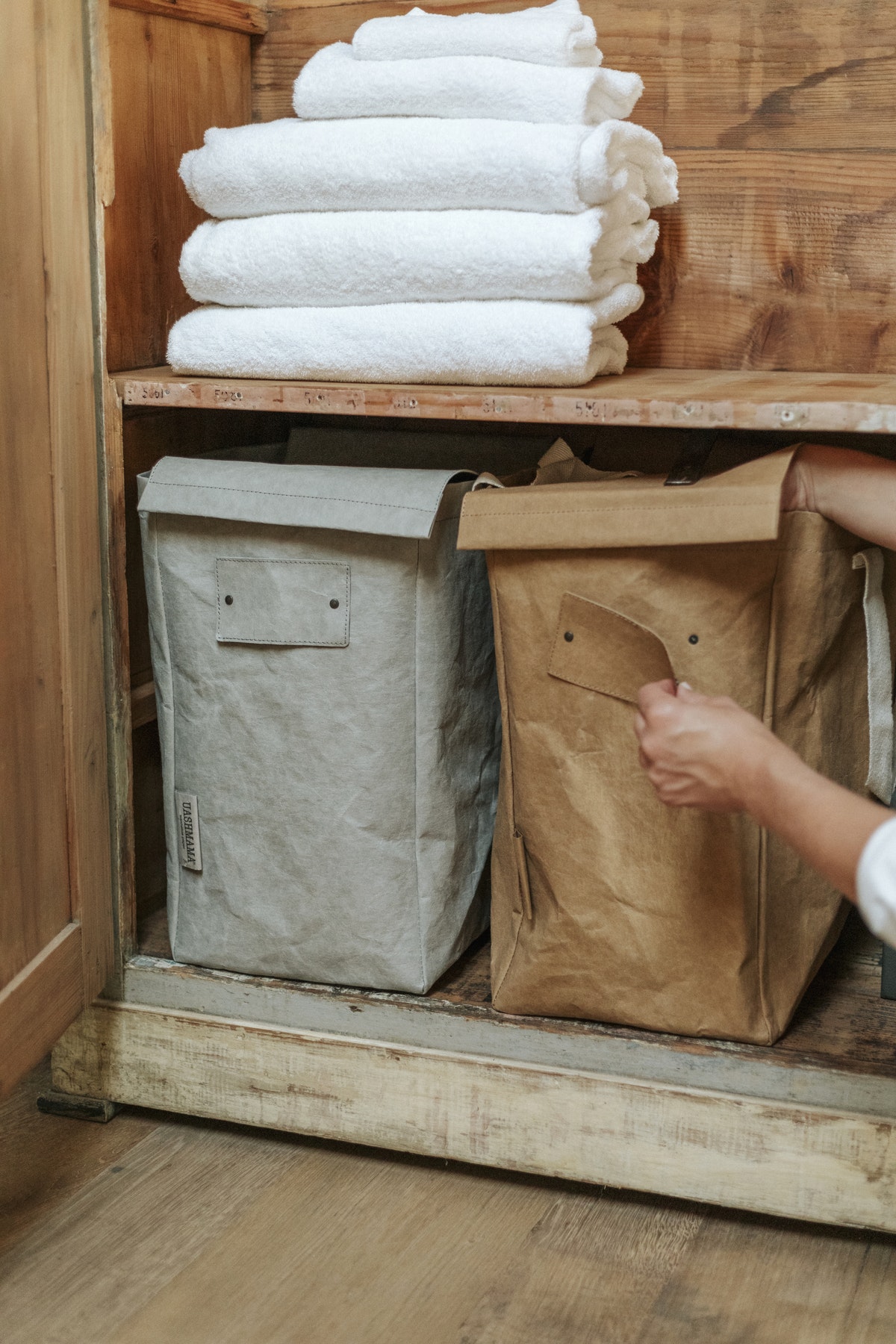 KRNACH is a brand from Florence (Italy) founded by Amanda Beth Krnach, who takes so-called textile "scraps" and turns them into one-of-a-kind bags in the most sustainable way possible, by hand, and not in mass production. They come in a variety of fun styles and can be personalized too. I especially love this bag in a Burnt orange faux fur mixed with two shades of blue nylon creating a uniquely elegant color combination.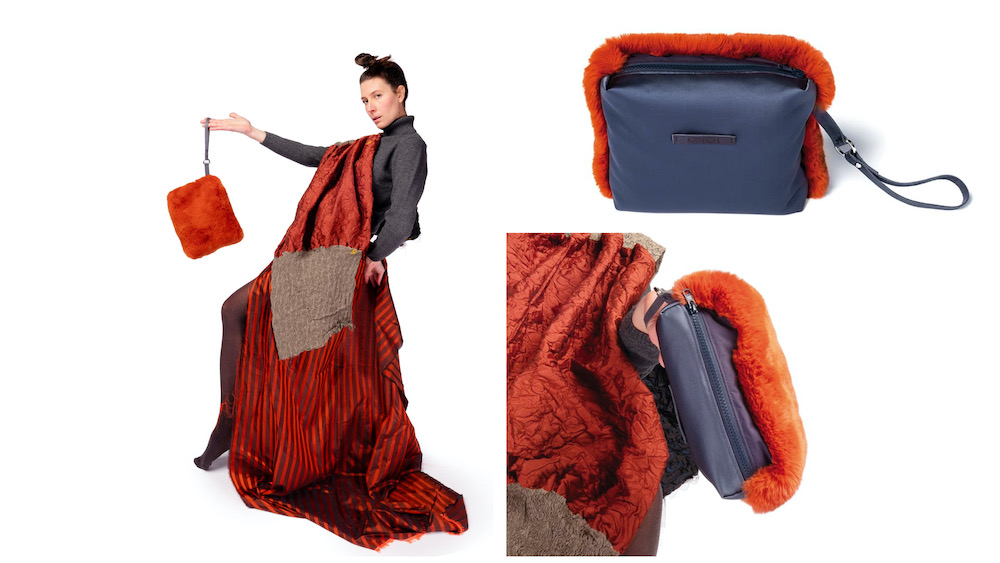 For the Person Who Misses a Taste of Home
Delicious Bagels Shipped from Rome
Ever since the pandemic began, we have become obsessed with wasting as little food as we can. I also have an obsession with delicious bagels and honestly, whether it is Florence or Switzerland, they are pretty hard to find (the way I like them – NY style). Luckily, The Beehive in Rome has opened an artisanal bagel business that ships everywhere in Italy, and my god, it is ever worth it. Versions include plain, sesame, onion, everything, cinnamon raisin, pumpernickel, and cacio e pepe. If you have a friend who is a little homesick for bagels, get them a dozen or so (or a gift certificate) and they can freeze them to make them last. If you are more local to Rome, don't miss out on their dill pickles too. Seriously addictive!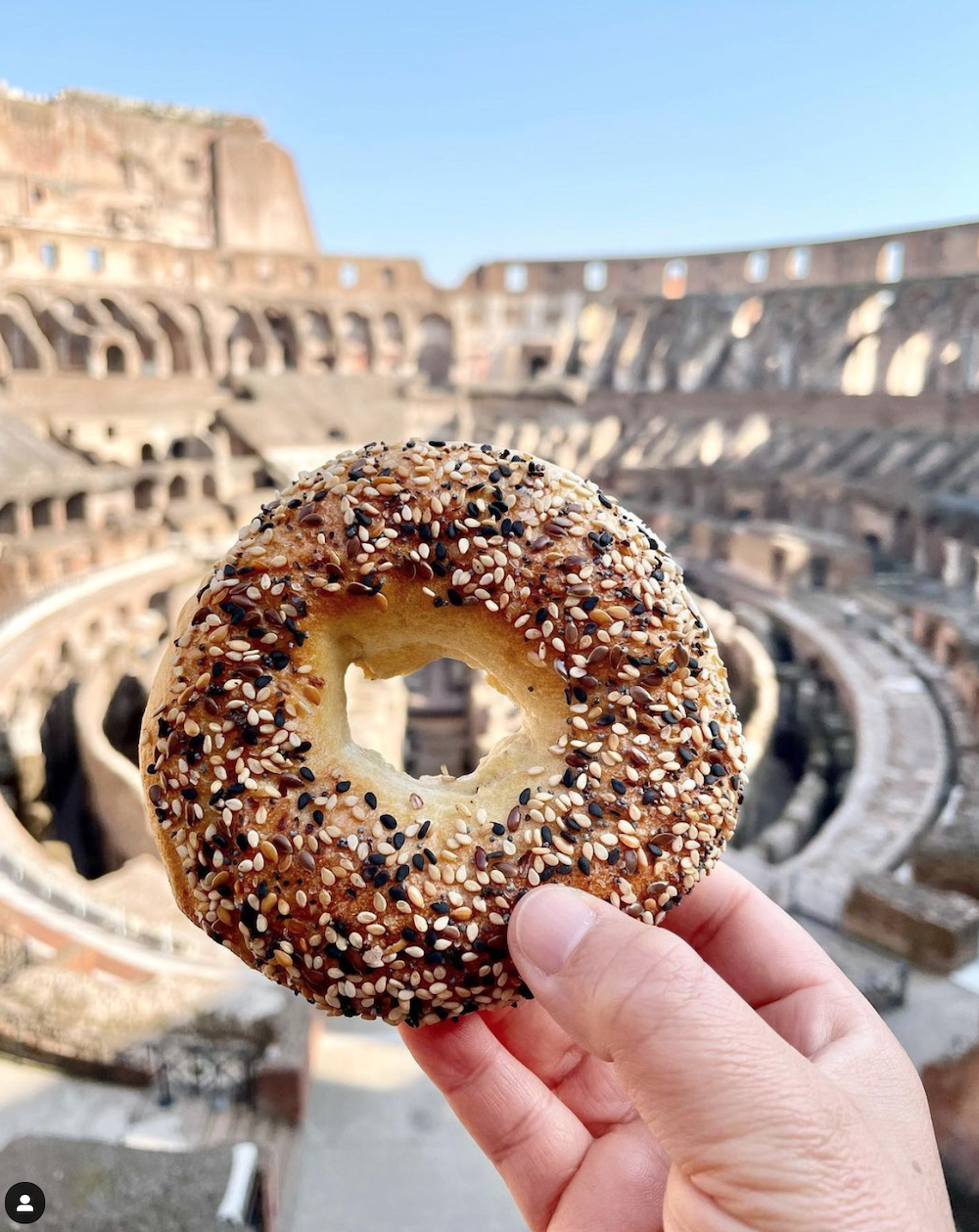 For the Person Who Appreciates Self Care
A Massage or Facial from Relax Firenze
As someone who firmly believes in the concept of self-care (especially now as a new mom), a massage or facial (or any treatment really) is the perfect gift for someone in your life who really could use a break and a little time being pampered. In Florence, I always head to the lovely ladies of Relax Firenze near Piazza della Repubblica. Besides all of the classic favorites, also try a Japanese traditional face massage or Holistic Draining Massage!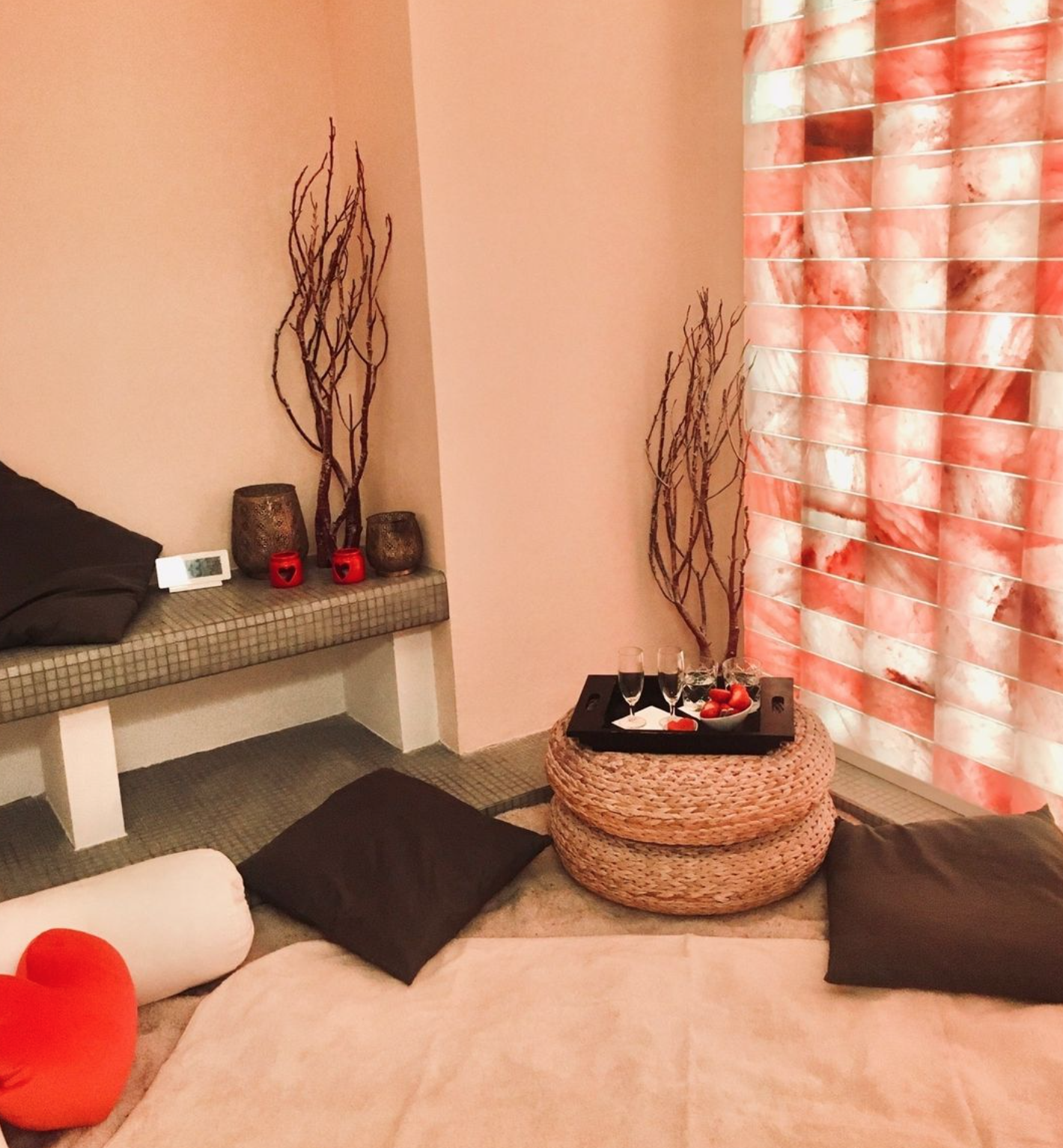 For the Person Who Has Everything
A Year Subscription to Italy Magazine's Premium Membership (PLUS A GOURMET GIFT BOX).
In this day and age, it is pretty easy to have friends and family that essentially just buy everything they want or need at a moment's notice (ok maybe not that villa in Tuscany but you get my drift). If you know they love and appreciate Italy, why not give them a gift OF Italy that is a year's membership to the Italy Magazine premium subscription which includes all of their premium features, recipes, eBooks (including a quarterly digital 10-page guide to various areas of Italy) AND they also will receive a gourmet gift box of goodies from artisanal producers based in Tuscany by my friends KM ZERO Tours who are dedicated to quality (I'm all about that Chianti seasoning salt!). Seriously, this is an amazing value!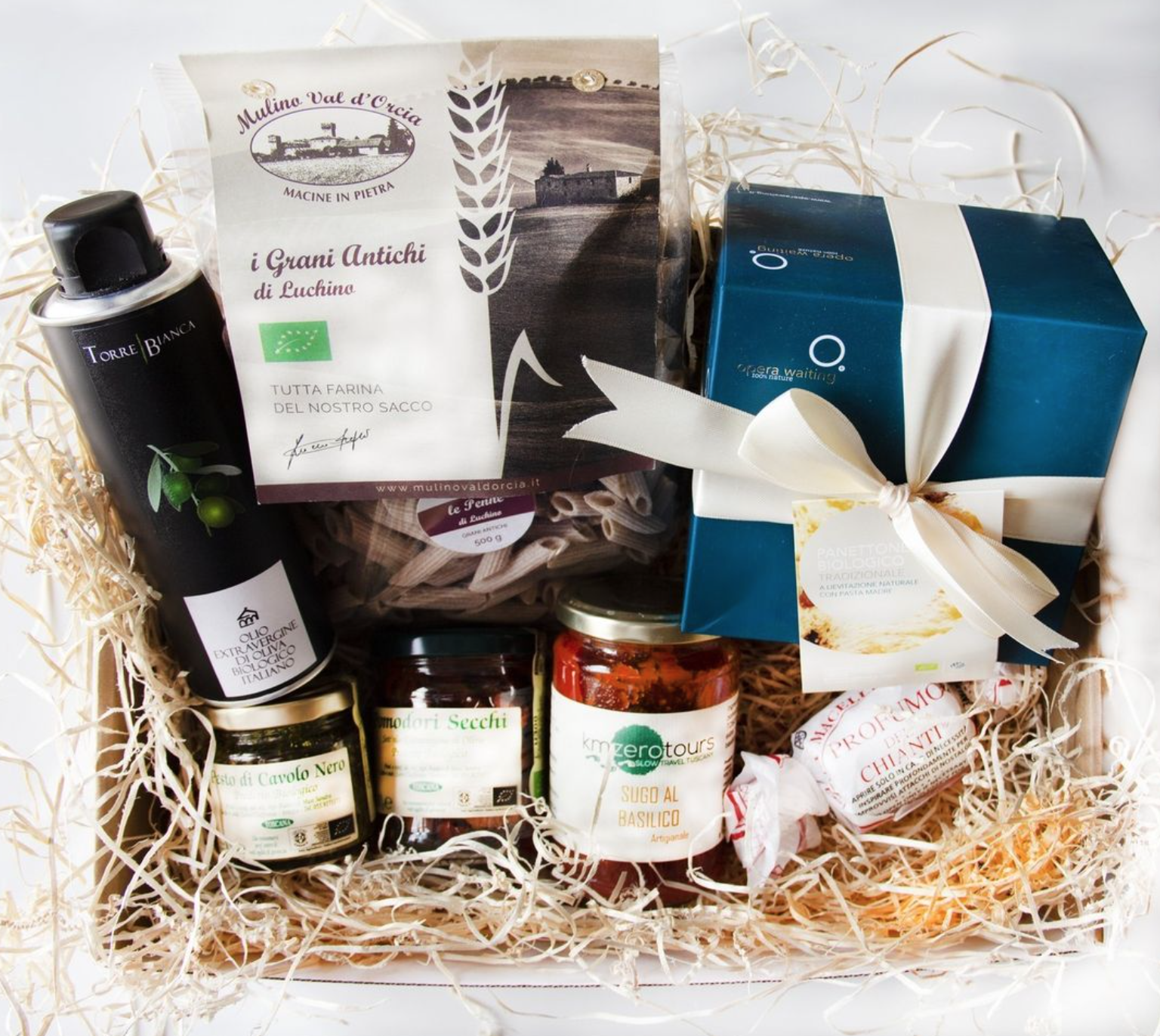 Maria Pasquale's Book "How to Be Italian"
What does it mean to be Italian? Is it pausing to enjoy an aperitivo or gelato? A passeggiata down a laneway steeped in history? An August spent tanning at the beach? This book is a celebration of the Italian lifestyle – and education in drinking to savor the moment, traveling indulgently, and cherishing food and culture. A lesson in the dolce far niente: the sweetness of doing nothing. We may not all live in the bel paese, but anyone can learn from the rich tapestry of life on the boot. This is the subject of Maria Pasquale's second book. She is an Italian-Australian food & travel journalist, author, and Italophile.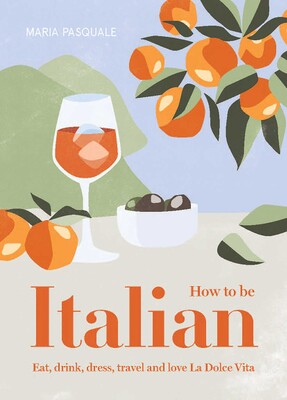 I know I'm not the only one who has seen Marie Kondo's show on Netflix, and while I couldn't last more than a few episodes, I do see the light in the sense that having a more organized home leads to less stress overall. Something I would enjoy is someone to do that for me or at least show me the way (that isn't simply a Pinterest board, tv show or blog post). I need someone to physically look at my house and show me how to make it easier with the right tools and methods. I know these kinds of services exist worldwide, but you can enlist the help of a professional in Florence for a pretty affordable price.
Speaking of Other Ways to Follow Italy Online – Here are Some Worthy Newsletters/Subscriptions Any Italophile Would Appreciate
When it comes to subscriptions worthy of gifting, here are a few (other than Italy Magazine's premium subscription) you should know about.
When it comes to

what's going on in Italy

news laid out in a thoughtful, concise manner –

Jamie Mackay's "The Week in Italy"

is something I look forward to reading (essentially he asks for 5€ donation a month or the cost of a catch up over espresso).

For my foodie friends, Jul's Kitchen is a famous Tuscan blog that I adore. Julia's recipes and stories are magic in the making, and she also has

a subscription-based newsletter

sent every Monday when each subscriber receives a new, exclusive recipe (and story). You can opt for a monthly subscription (5$) or for an annual subscription (40$).
The Florentine is THE English-language news magazine in Florence and they put their literal heart and soul into every issue – they offer both paper and digital subscription options.