Tag Archives: snow
As you can guess, this post probably involves snow. Obviously after writing about my frustrations about the upcoming "blizzard" here,..
I feel a need to comment on the freezing cold temperature icing every man , woman and child in Florence..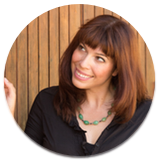 Ciao I'm Georgette! A curious American digital marketing strategist, Freelance writer and a certifiable 'Tuscan Texan' living and breathing all things Florence. I blog about scooting around Europe & Italy and sharing local spots I love. Slow food, anything with ginger & beagle mentions make their home here. Keep in touch with my adventures with your favorite glass of vino and join the fun!
Sign Up For Updates In Your Inbox, 100% No Spam
A monochrome kind of Friday. Join me and #igersfirenze a fun #instawalk on Sunday, February 21st in our beloved Florence. The plan is to meet at 10:30 in front of the Duomo and then stroll through the streets of Florence to the Oltrarno (which you know I love) until we get to piazza santo spirito where the organic market will be taking place. A great chance to meet, greet and take way too many photos. Hope to see you all there! More info can be found on Instagramers Firenze or just send me a message if you have questions. ... See MoreSee Less
If you enjoy this blog, find it useful in some way, and would like to give a donation, I appreciate it! paypal.me/girlinflorence