Tag Archives: snow
As you can guess, this post probably involves snow. Obviously after writing about my frustrations about the upcoming "blizzard" here,..
I feel a need to comment on the freezing cold temperature icing every man , woman and child in Florence..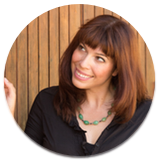 Ciao I'm Georgette! A curious American digital marketing strategist, Freelance writer and a certifiable 'Tuscan Texan' living and breathing all things Florence. I blog about scooting around Europe & Italy and sharing local spots I love. Slow food, anything with ginger & beagle mentions make their home here. Keep in touch with my adventures with your favorite glass of vino and join the fun!
"Keep your eyes wide open for a large metal looking machine with enough handles and buttons to scare you. That's when you've found it. So far, so good. " ... See MoreSee Less
The Italian Way To Identify Good Coffee
Coffee to Italy is what wine is to France or what a good cup of tea is to England. It's a drink that's taken seriously and you'll find it almost anywhere in Italy, whether in a busy café or in your sweet and delicious tiramisu. Basically, the Italians know coffee and they know it well.