Tag Archives: august 2012
I apologize first-off for not writing a July list of events but I have been super busy with my job(s)..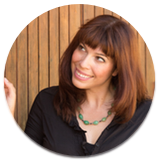 Ciao I'm Georgette! A curious American digital marketing strategist, Freelance writer and a certifiable 'Tuscan Texan' living and breathing all things Florence. I blog about scooting around Europe & Italy and sharing local spots I love. Slow food, anything with ginger & beagle mentions make their home here. Keep in touch with my adventures with your favorite glass of vino and join the fun!
Sign Up For Updates In Your Inbox, 100% No Spam
I had leftover broccoli romanesco (you know that scary looking alien green cabbage in all of the markets right now) after roasting half of it earlier this week so I went ahead and make this wonderfully simple pasta.

Thank you Racheleats for such great recipes.. ... See MoreSee Less
In Rome it is still common to follow an informal, unscientific weekly recipe calendar which was established centuries ago based on religious tenets. Romans call the food served following this calen...
If you enjoy this blog, find it useful in some way, and would like to give a donation, I appreciate it! paypal.me/girlinflorence